ARIDO UPDATES
ARIDO Update | July 2020
---
IDS 2020 - A busy and successful weekend for ARIDO
The Provincial Advocacy and Residential Committees collaborated on a booth design for the 2020 Interior Design Show in Toronto. Lead by Lucia De Biasio and Michelle Mawby, the booth design featured several phases of an interior design project, from the planning and pre-design to a raw construction zone, and a completed space. The booth let attendees walk through each zone and these phases of a project for themselves. An interior wall also featured a gallery wall of images and descriptions of ARIDO's past ROI projects, highlighting the organizations' community initiatives. Meanwhile, the exterior walls displayed information on the Path to Become a Registered Interior Designer and an outline of the building permit process. See images from the booth in the video Update above.
ARIDO also presented a panel discussion on Cohesive Co-Living by Registered Members Melissa Tossell and Michelle Mawby, along with industry experts Mortgage Specialist Edith Bedard, and Wellness Expert Andrew Costa. The panel took place on the Friday of IDS Contract and was well attended with many engaged participants.
The Career Xpress committee held two popular sessions during the IDS Contract days, which focused on the NCIDQ Exam, and a Portfolio Prep Panel. Many thanks to the members who volunteered their time to appear on these panels and show their portfolios: Meagan Buchanan, Jodi Duncan, Dyonne Fashina, Jude Kamal, Kourtney Madeley, Tatiana Soldatova, Jennifer Warren, and students Cassandra Christman, and Ying Yang. Shannon MacLean is the chair of the Career Xpress Committee and moderated both panels.
Throughout the weekend, members of the Residential Committee offered design consultations with members of the public which were extremely popular. Huge thanks to Elaine Bergen, Elsie Cheng, Cori Halpern, Michelle Mawby, Chantal Philippe, Maia Roffey, and Melissa Tossell. On Saturday, ARIDO had also been invited by IDS to present a 'Design Class' which focused on 'How to Work with an Interior Designer' by Melissa Tossell and Michelle Mawby, and ARIDO Executive Director Sharon Portelli. The panel was attended by members of the public, who were engaged throughout, and is part of ARIDO's Provincial Advocacy efforts to inform and re-educate the public about Interior Designers.
This year, Booth Partners contributed towards the cost of the booth, which was ultimately completely paid for by these sponsorships. Booth Supporters generously donated their product for the booth. Thank you to our Booth Partners and Supporters, click here for the complete list.
---
Reminder: ARIDO Membership Dues were due December 31st, 2019.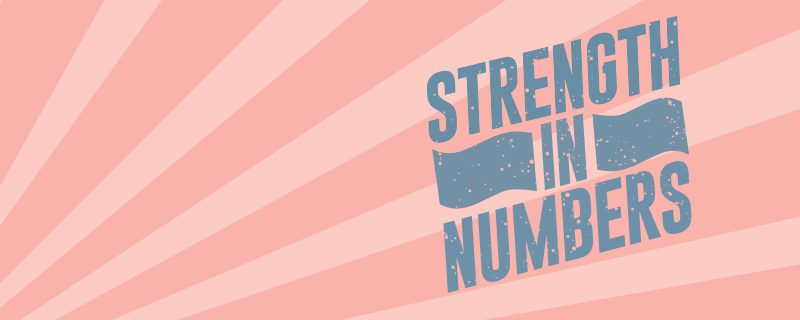 You are part of a dynamic group of professionals who are leading the way for Interior Design in Ontario. We advance the profession by setting standards, protecting the profession's right to practice, providing you with practice support and tools, and promoting the qualifications of ARIDO members to the public and industry as the standard. We're here for you, and your membership matters. Member renewals are processed via the Membership Gateway. Click here for the Member Renewal Guide to guide you through the process. Questions about your renewal? Get in touch with info@arido.ca.
Let's keep building our future together.
>> Click here to renew your ARIDO membership for 2020.
---
Proposed Slate for 2020/21 Board of Directors
The Nominating Committee has compiled the Proposed slate for the 2020/21 Board of Management. Registered Members were sent an email on Friday, January 24th with information on this process, as well as the list of candidates and their bios. This is a final opportunity to nominate a Registered member, for the position of Elected Director or President-Elect, providing that the member nominated meets the eligibility criteria for the position for which they are nominated.
Nominations must be submitted in writing, seconded by no fewer than three Registered members in good standing, and received at the ARIDO office no later than Friday, February 14th, 2020.
Find the nomination form in the Proposed Slate email, or click here for a copy.
---
Save the Date: ARIDO AGM Thursday, March 26th, in Toronto
The 2020 ARIDO AGM will take place Thursday, March 26th, in Toronto. The schedule will include two CEU sessions, a town hall meeting and the Annual General Meeting. Registration will open in February.
Location: Omni King Edward Hotel, 37 King St E, Toronto, ON M5C 1E9
Schedule (subject to change)
11:00 am Registration and badge pick-up
12:00 pm Session 1 – 2019 Update: Ontario Building Code (1 Health and Safety CEU) Presenter: Les Muniak, of Muniak Enterprises
1:00 pm 30-min break (foyer)
1:30 pm Awards & Recognitions Presentation
2:00 pm Session 2 – WELL Standards for Interior Environments: Commercial buildings (1 Health and Safety CEU) Presenter: Sandra Dedesko, Sustainability Consultant, RWDI
3:00 pm 30-min break
3:30 pm ARIDO Member Town Hall Meeting
4:30 pm Networking and Cocktail Reception + AGM Registration
6:00 pm ARIDO Annual General Meeting 2020
---
ARIDO Art Appreciation Scholarship in Partnership with Doner Turrin Inc closes February 21st
First-year BID students have a few more weeks to submit their application for the 2020 ARIDO Art Appreciation Scholarship in partnership with Doner Turrin Inc. The scholarship is intended to promote the appreciation of artwork within the Interior Design process and application and awards $500 to one first-year student. The deadline is February 21st, 2020.
>> Click here for the Application.
---
Get your work featured in publications across Ontario- Media Partnership with HOMES Publishing Group
As part of ARIDO's Media Partnership with HOMES Publishing Group, ARIDO is able to promote stories and projects from Registered members in their publications, from Reno & Décor, Renovation Contractor, Homes Magazine, Active Life, Condo Life, Ontario Design, Building Excellence.
Send a pitch to communications@arido.ca with:
a minimum of 5 images of your project
a brief synopsis of the project
the scope of work
the client or homeowners' wish list
the challenges / design solutions
benefits for the client/homeowner.
The topics should be new, innovative, and address an emerging topic in interior design. These pitches are rolling throughout 2020, so keep it in mind as you complete projects this year. Contact communications@arido.ca with your project or for assistance in pitching.
---
Nova Scotia Launches Design Competition for new Art Gallery of Nova Scotia
The Province of Nova Scotia is inviting consultant teams to submit responses for the first of a two-stage design competition for the proposed new Art Gallery of Nova Scotia and public spaces on the Halifax Waterfront. The kickoff of an international design competition represents a big step toward a new art gallery for all Nova Scotians, which will be part of a new arts district on the Halifax Waterfront. The project site is the "Salter Block" at the base of Salter Street on Lower Water Street and bordering the Halifax Harbour. The design competition will take place in two stages. At Stage One consultant teams will provide a submission of team qualifications, experience, and approach to the project.
A maximum of eight (8) of the highest-scoring teams who achieve the minimum passing score will be invited to participate in an interview. At Stage Two, three teams will be invited to participate in the Design Competition where proponents will be invited to develop a concept design for a New Art Gallery of Nova Scotia and associated public spaces situated within the arts district on the Salter Block site. A qualified jury will select the winning team. The new, iconic art gallery and vibrant public space will provide access to art, culture, world-class exhibitions, events and programming for all Nova Scotians and visitors to the province.
The New Art Gallery of Nova Scotia design competition has been endorsed by the Nova Scotia Association of Architects. The Province of Nova Scotia has engaged Joe Lobko, FRAIC, LEED AP BD+C as Professional Advisor for the Design Competition.
>> Click here for the RFP Document.
---
Upcoming CEUs via Leading Green and the Leadership Zone
LEED (Leadership in Energy and Environmental Design) is simply a sustainability scorecard for green buildings. The LEED Green Associate is the only professional designation to show employers and clients you have certified knowledge in the field. ARIDO Members get a $75 discount, using the coupon code 'GREEN'. Sessions are taking place across the province, in Guelph, London, Windsor, Waterloo, Montreal, Ottawa, Hamilton, and there are also online options.
>> Click here to access Leading Green's website.
Leadership Zone CEU: 'Turn Your Practice into a Thriving Business in 3 Easy Steps'
Date: Saturday, Feb 15th, 2020
Location: Novotel Toronto Centre
>> Click here for the info flyer.
---
Dates & Deadlines
AZ Awards – Entries are now open! Enter your project before the deadline February 18th.
February 25th - GTA Chapter Gutterball Tournament – Cheering and Networking tickets available
March 26th – ARIDO AGM
April 1-2 - ARIDO at ARCHITECT@WORK CANADA
Booth Partners
BOOTH SUPPORTERS
MEDIA PARTNER