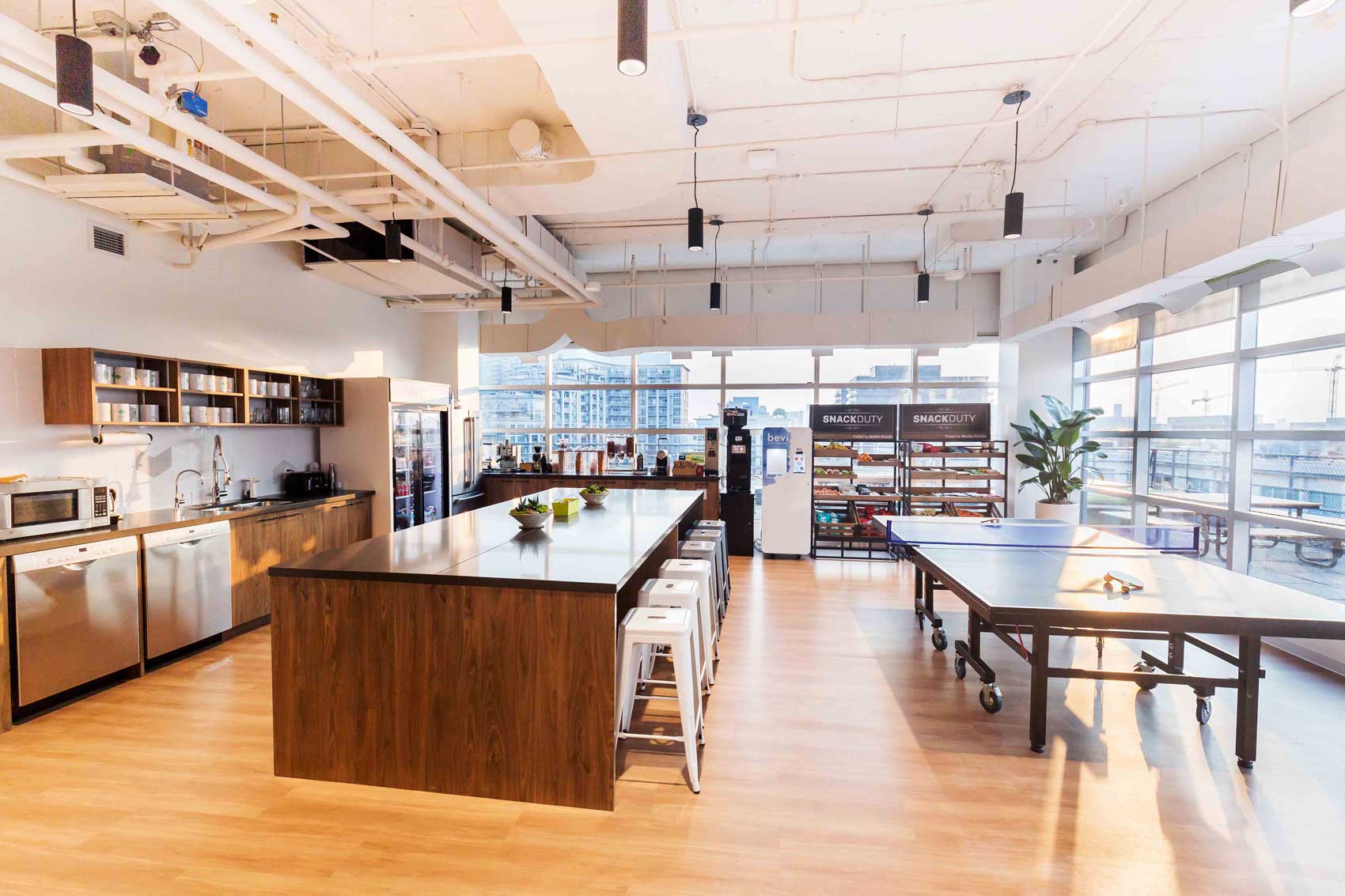 As Technology Continues to Boom, so do Tech Companies
PagerDuty is one of the world's leading digital operations management platforms for business. They help their clients prevent and resolve business-impacting incidents and deliver exceptional digital experiences. As a fast-moving and growing company, PagerDuty had outgrown their previous location on Queen Street West in Toronto and started their hunt for a new space to accommodate their growing team and business.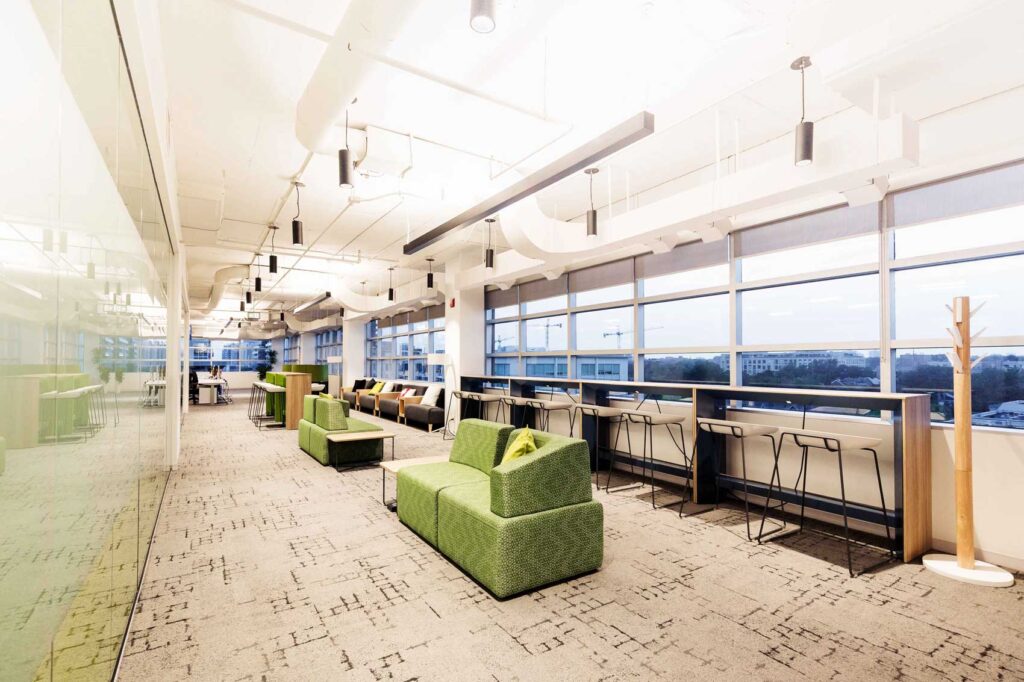 PagerDuty retained SGH as the prime designer to help lead this transition to their new home office. With the technology sector booming, being one of Toronto's fastest-growing industries, PagerDuty was looking to remain ahead of the game for employee attraction and wanted to create a space that was conducive to open collaboration, team building, and overall employee wellness.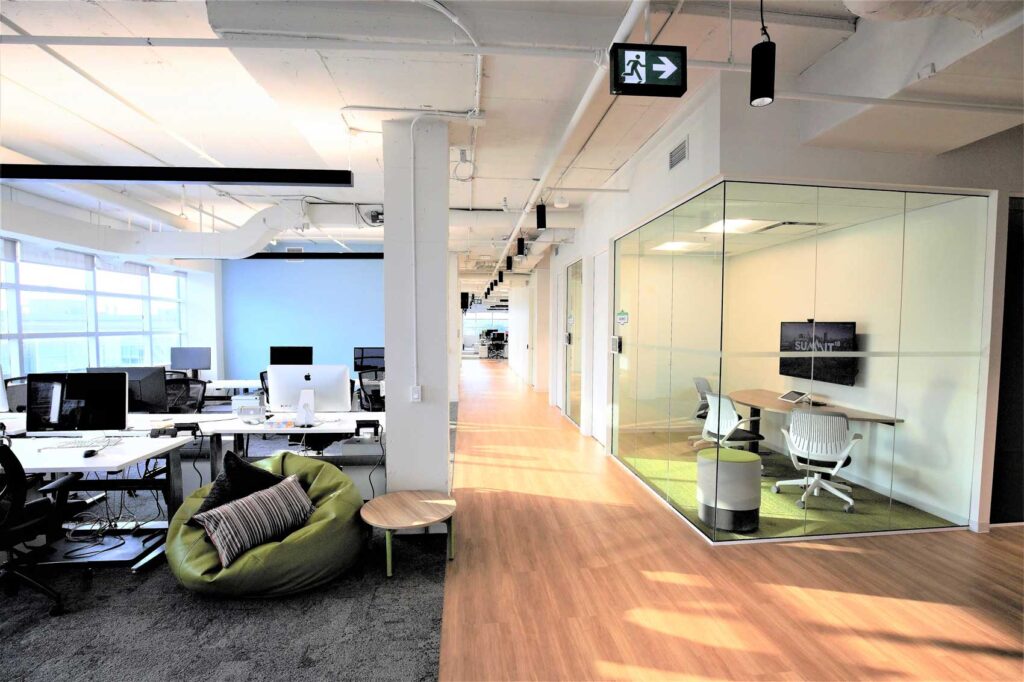 PagerDuty's culture and brand were used as key drivers in the design of their new 24,000 square foot office. The brand-focused space was designed with standardized benching stations, enclosed and open meeting spaces equipped with the latest technology and named after Toronto landmarks and a large lunchroom with a games area that supported a town hall function as well. A portion of the space was designed for sub-tenant purposes which PagerDuty could take back in the future as the company grows and requires the extra square footage.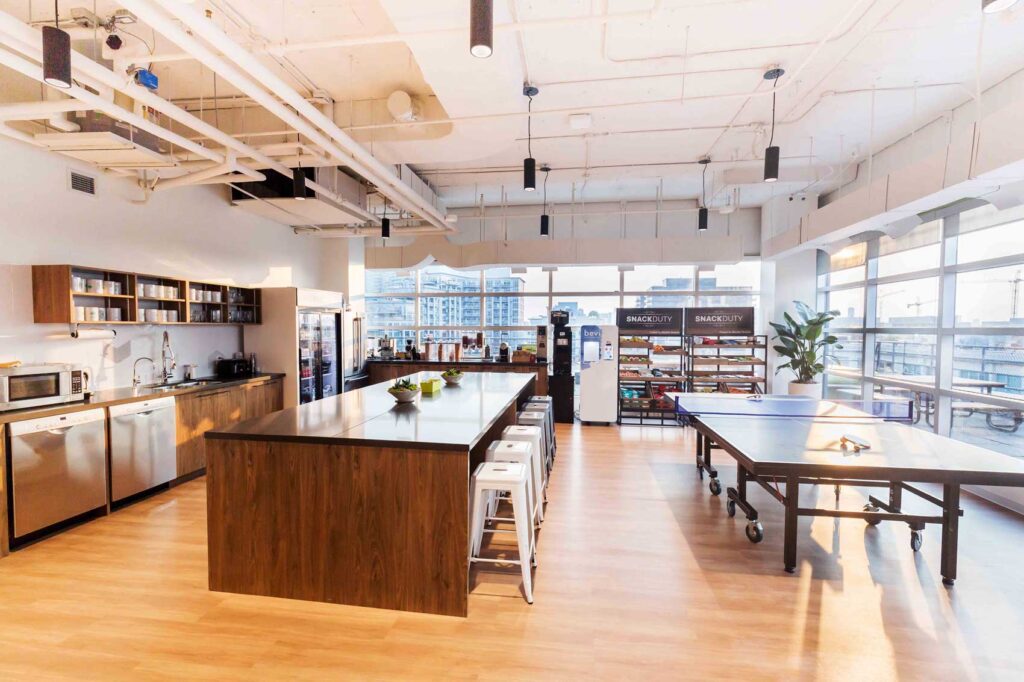 The finished space turned out absolutely beautiful! Pops of colour throughout the new office complement PagerDuty's personality and brand, while the Toronto landmark named meeting spaces bring the city into this forward-thinking company.
Related