This Bird's got people squawking!
New to Toronto's revitalized Queens Quay Terminal, the one and only Joe Bird has quickly become a popular hang-out for local foodies, and a must-see destination for visitors.
Interior Designer: Joseph Persia, ARIDO
Design Firm: Green Tangerine Design Inc.
Photographer: Riley Snelling
Maybe it's the can't miss, 1980's RV parked within the façade (highly 'grammable), which serves as the restaurant's take-out component. Perhaps it's the interior's rusty, boho vibe overlooking the lake? Or, the juicy chicken it serves up? This Bird' has got people squawking!
The design team was engaged in the early stages to create an identity for this non-chain eatery on a budget, of course. The 2,500 square foot unit was uninspiring, to say the least, situated dead centre between two other establishments in the Terminal. The client tasked Persia and team with creating a 'one of a kind' experience; a 'staple' restaurant and bar unlike what Toronto has seen before.
The designers met this challenge head-on with an unexpected take on the 'typical' mall eatery. It all started with a wild vision by the project's designer to incorporate and repurpose the aforementioned RV and park it well within the restaurant's footprint. The design team fit out the RV as the restaurant's take-out counterpart, that also serves as a focal point, grabbing the attention of locals and tourists alike. A take-out space was not in the client's criteria- but they immediately fell in love with the idea! The Joe Bird RV can now be found on a multitude of social media posts from around the world.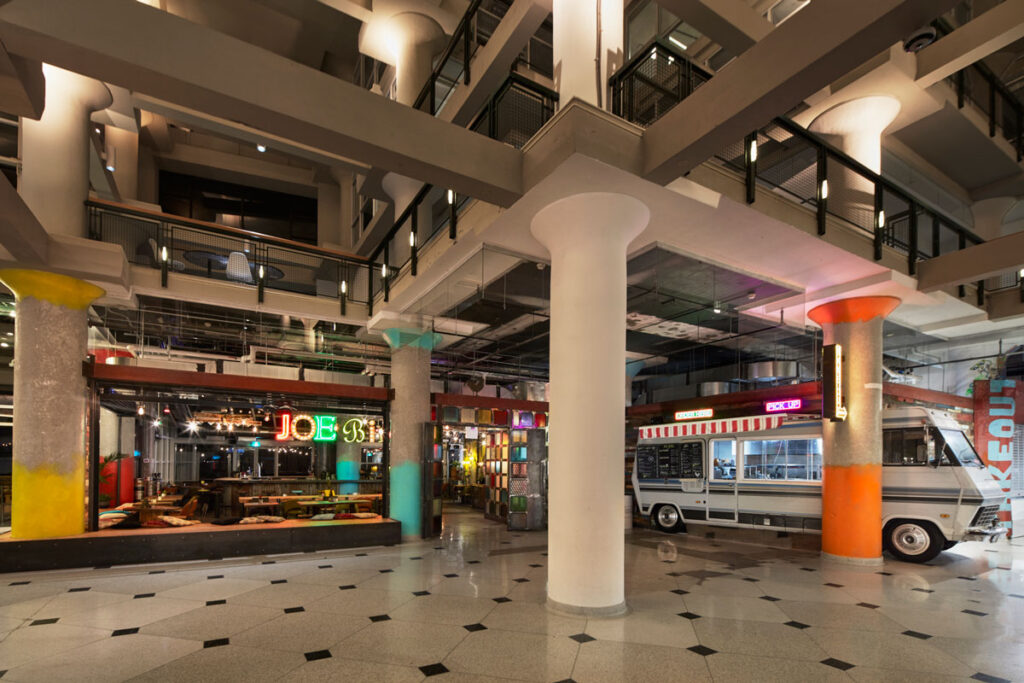 The interior was designed to follow suit with bright, funky and boho styling. An exaggerated custom neon sign hangs over the large concrete and reclaimed metal oval-shaped bar below. Tables and most of the seating within were custom designed and fabricated with mixed, reclaimed materials. Graffiti tags and edgy art can be seen on the restaurant's walls and above on duct work and mechanics.
All existing finishes in the Terminal were incorporated- some worth noting, repurposing the existing terrazzo floor, and unmasking columns, walls, and bulkheads previously hidden under built frames. Custom millwork and furniture were constructed with reclaimed wood and metal; all of which were locally sourced.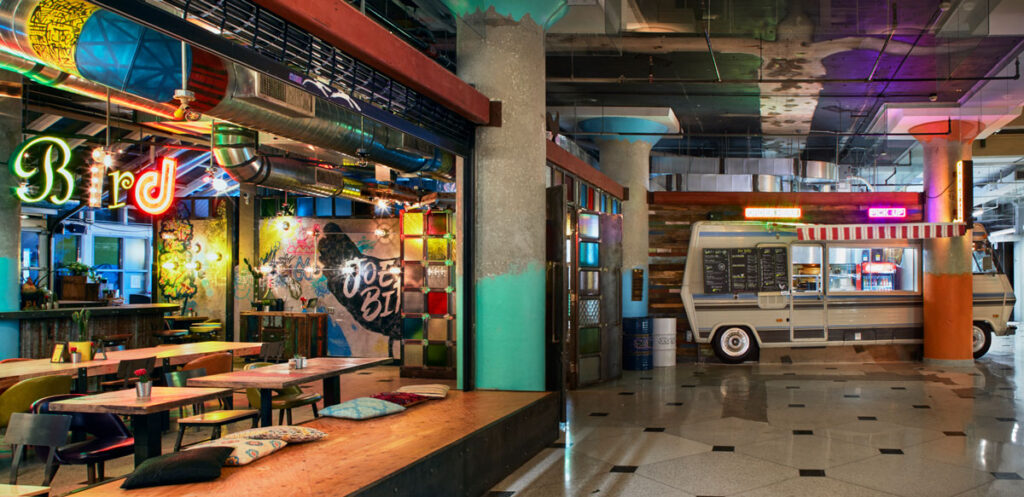 An 11th-hour request from the client to create an ice cream shop within was answered with a colourful, graffiti-bombed nook from floor to ceiling. 'The Fix', not only serves as Joe Bird's dessert component but has a garage door that opens directly to the Harbourfront Trail. With its vibrant 'pop' of art and colour, it's hard to miss!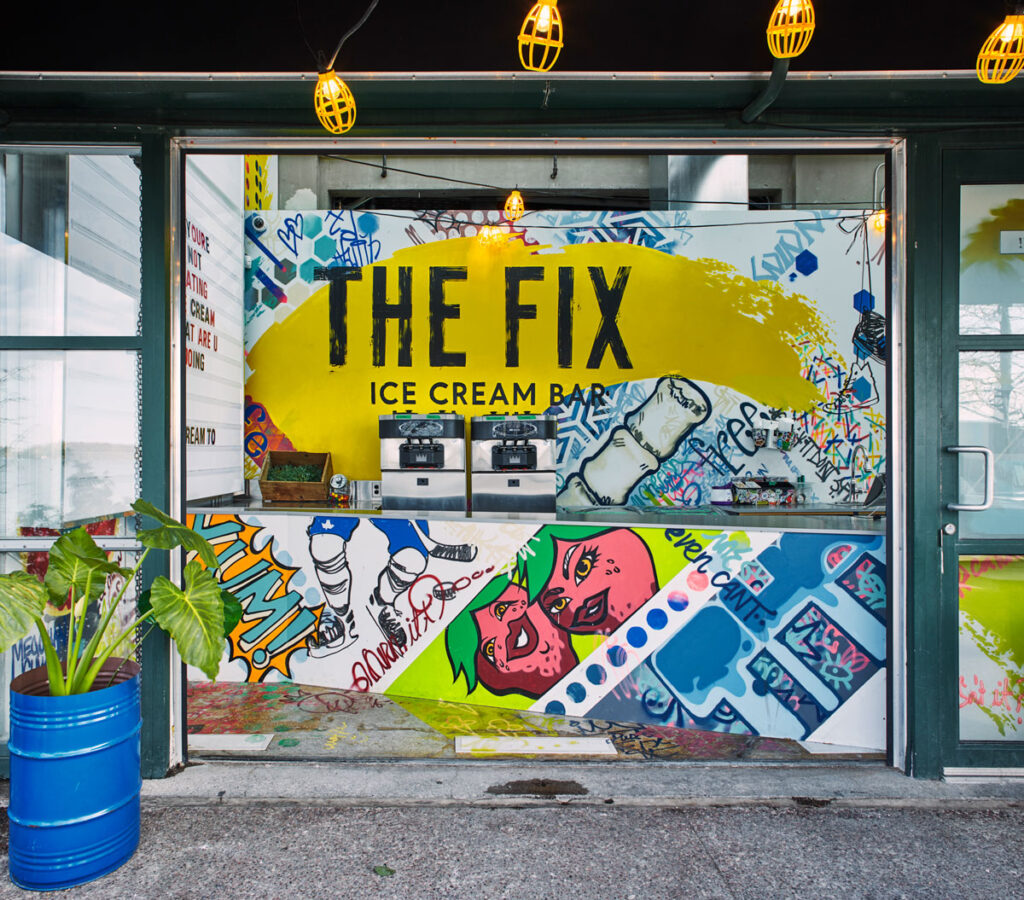 Reports from the design team indicate Joe Bird 2 is currently in the works ...
Related