A cafe interior infused with nature inspired calm
We brought in an upscale feel with a harmonious blend of sleek, contemporary design elements and warm, earthy tones into this space. As you step inside, the seamless fusion of natural wood, deep hues, and living greenery creates an ambiance that immediately connects customers with nature, bringing the outside in and fostering a sense of calm.
Interior Designer: Jude Kamal, ARIDO
Design firm: Sansa Interiors
Photographer: Luke Clelandli
The overall holistic design approach for The Black Canary Espresso revolves around three key principles: materiality, nature-inspired elements, and a high-end tailored experience for coffee lovers.
The Black Canary is crafted with a deep understanding and appreciation for coffee enthusiasts. Every aspect of the design is meticulously planned to elevate the coffee experience. The strategically positioned wooden furniture and perforated wood panels create inviting nooks for customers to savour their coffee while engaging in meaningful conversations or immersing themselves in a book. The attention to detail in the lighting and ambiance ensures that the focus remains on the art of coffee-making and the enjoyment of every cup.
Central to the design philosophy is the incorporation of nature-inspired elements throughout the space. Living greenery, such as potted plants and hanging gardens, brings a touch of the outdoors inside, infusing the espresso bar with a sense of tranquility and connection to the natural world. The soft colour palette, reminiscent of earthy tones, promotes a calming atmosphere that encourages relaxation and contemplation.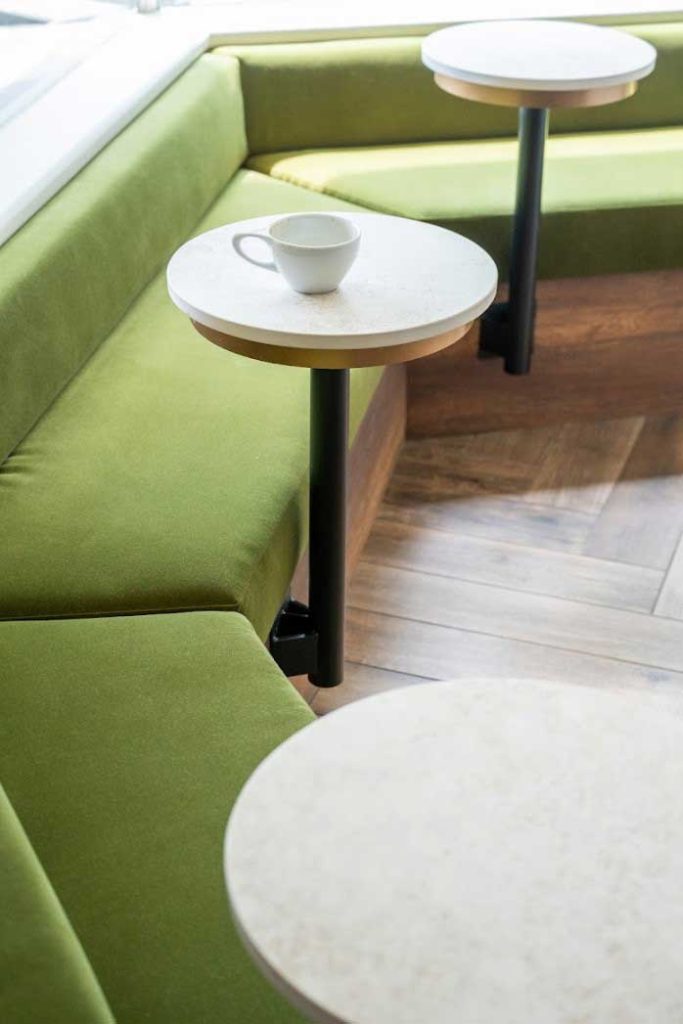 Related