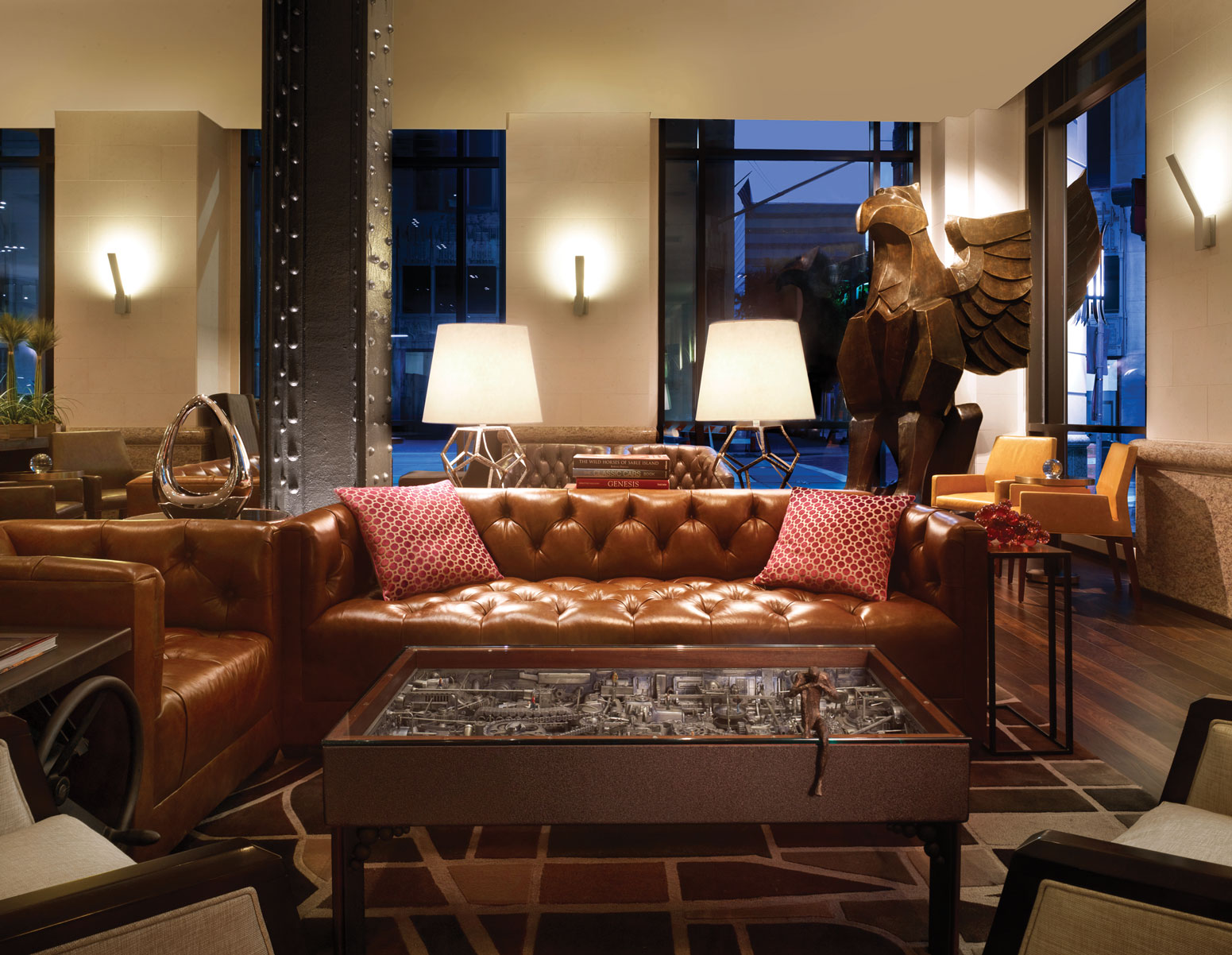 Carter's Folly becomes a triumph with Mackay Wong redesign
Interior Designer: Ronald Wong, ARIDO; Gordon MacKay, ARIDO
Design Firm: Mackay Wong
Housed in the beautiful Samuel F. Carter building, the JW Marriott Houston Downtown is the brand's first adaptive reuse project in Texas, celebrating the flavour of the city with refined design and thoughtful amenities. Originally built in 1910, this historic building has been preserved with its original architectural and heritage elements. From the original exterior walls, floor plates, and steel columns and beams, this 105-year-old steel-framed skyscraper underwent an $80.8 million restoration in collaboration with the city of Houston. The design of the interior spaces was focused on creating spaces that drew inspiration from the building's heritage structure and local creative culture. The exterior façade was largely restored to feature iconic Art Deco ornamentation complete with original terracotta motifs.
Located at 806 Main St., this hotel features 323 guest rooms, an art gallery, featuring local and international artists, restaurant, boardroom, banquet halls, and an executive lounge, and has caused a sensation in the Texas hospitality landscape.
When the Samuel F Carter building was erected in 1910, the community shunned it as 'Carter's Folly', wary that a building that tall was surely unsafe. Now, Houston's first skyscraper has been refreshed as an eclectic and energetic heartbeat in the city's Art District. Respecting the historical context of the building led the design team to focus on refined Industrialism, incorporating industrial details from the furniture all the way down to menu design. The design team played with scale, placing a huge bronze Griffin, hand crafted by a local artist, cutting through a corner of the building.
The result is a balance of tailored sophistication and whimsy, enhanced through an eclectic mix of local artifacts and art pieces. Machine age influences, including steam power locomotives and the advent of electricity, are all given subtle nods throughout, including bespoke shadow-box coffee tables featuring a collage of gears and machine parts. Inspired by the innovation of its grand beginnings during the birth of Industrial Design, the interior spaces balance respect for the historical with a contemporary twist.
This landmark has been given new life and has become a magnet for visitors in the downtown landscape; moreover, it's award winning, as Mackay Wong won the 2015 National Preservation Award from the National Trust for Historic Preservation.
Related