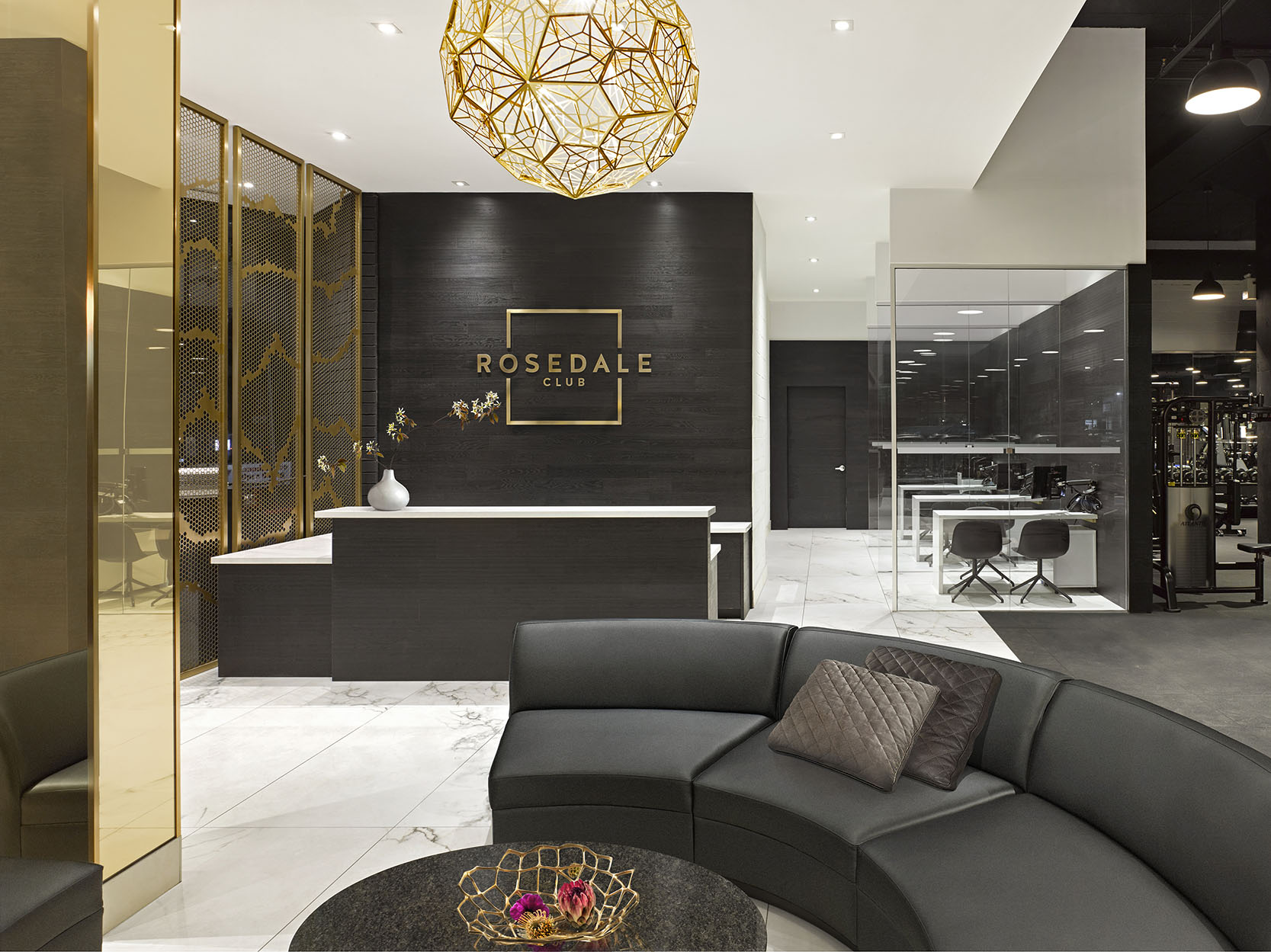 An exercise in elegance and luxury
The sophisticated design approach for this gym and recreational facility in the upscale Rosedale neighbourhood in Toronto ties in with its surroundings through the use of luxurious materials and finishes like brass and copper, thus creating a theme of elegance.
Interior Designer: Siavash Mahdieh, ARIDO
Design Firm: PULSINELLI
Photographer: Ben Rahn, A-Frame Studio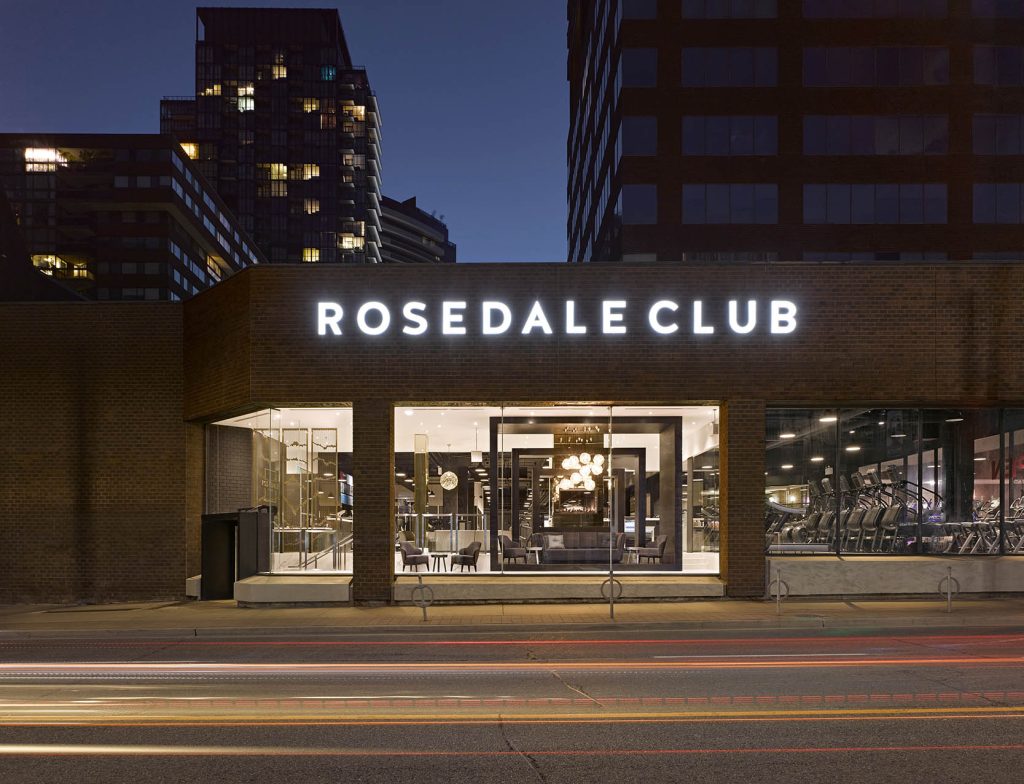 The design team looked after programming and pre-design, schematic design, design development, and construction administration of this 18,000 square foot facility.
The main objective behind the design solution for this interior was to create an elegant and modern design direction harmonious with the sophisticated surrounding neighbourhood. To achieve that, first several interior walls had to be removed to create an open concept and enable an unobstructed view from the outside, to tie in the interior with its upscale surroundings.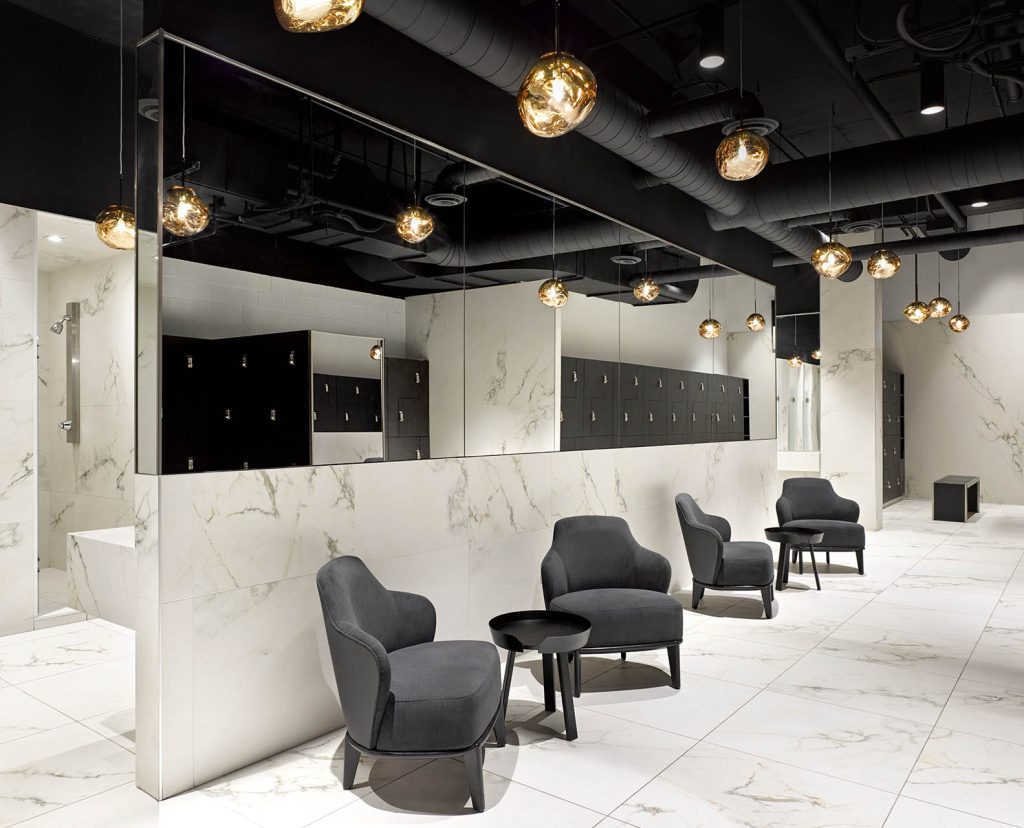 Then, it was important to designate specific areas of the interior to accommodate the different fitness and exercise areas, as well as the lounge area and reception, the three sales offices, nutritionist and healthcare assistant office space, and the juice and bar area.
An open concept vapor fireplace, featured at the floor level transition, hides the difference between floor levels and turns the 200 square feet at the front window into a lounge area. This created an elegant display at the front window without blocking the view to inside space. The circular seating area in front of the reception creates an effective traffic flow that separates the reception from the lounge and juice bar.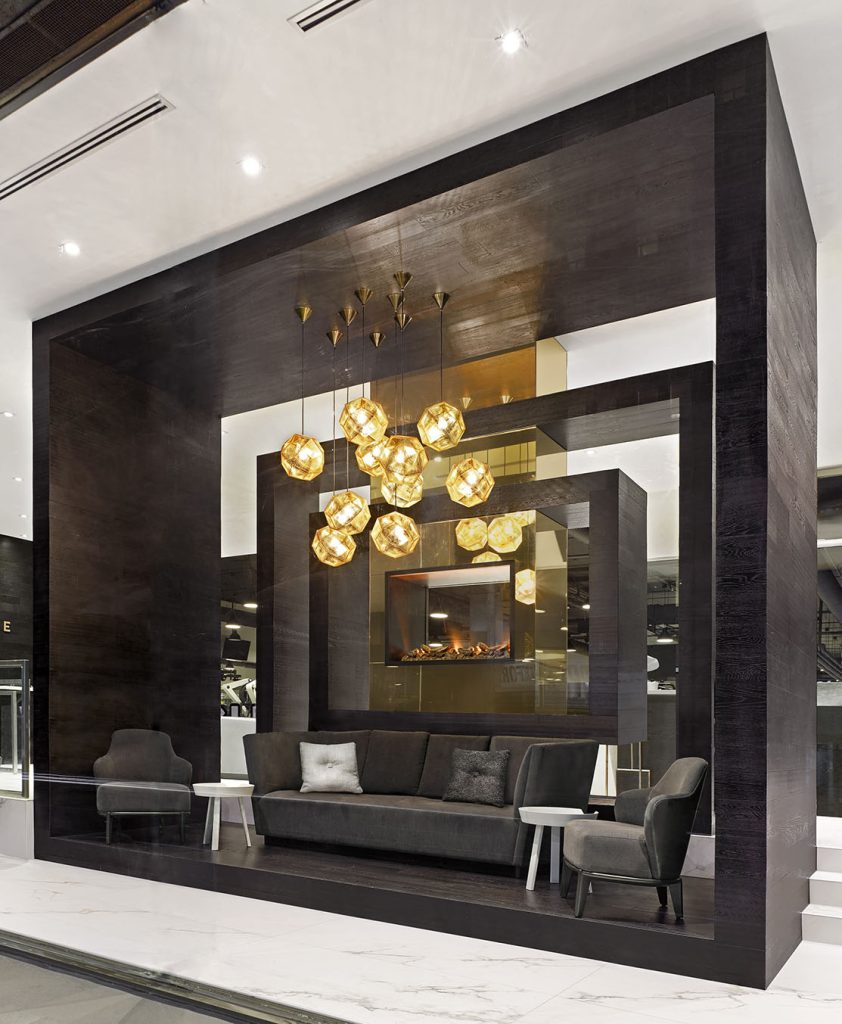 Related
ARIDO Award: Cavana Ridge Spa

Cavana Ridge Spa is a lofty hospitality project that presents a beautiful balance of design challenges and inspiring potential. Our team's mandate was to transform a run down, vacant water testing f ...

ARIDO Award: York Condos

York Condos is a three-building complex in Markham, Ontario. The buildings line an above-grade parking structure crowned by an extensive landscape and amenity terrace providing a shared community spac ...