Sure, you need drawings for a renovation (or maybe you didn't know that?), but what are they really?
Drawings are an opportunity to try out the design and work out the kinks in a project before it's built.
There I said it. Shortest blog ever!
Ok, ok, so maybe you have some follow-up questions to that. If you didn't know you needed drawings to do a renovation (assuming you don't need a permit- because we're not going to entertain the idea that you're passing up the opportunity to protect your biggest investment– for some of you literally- to save a bit of time or money). "But my brother did a renovation and his contractor did the renovation without hiring a designer and it worked out fine."
Let me ask you some follow-up questions for your brother: Did everything come out right the first time? Did it come out exactly as he had expected? Even better one: How many times did he get a call from the contractor to make a decision or come show them how he wanted something done?
Hmm. So maybe didn't come out as well as we'd all like? This is not the contractor's fault. Read that over again, please. They are not clairvoyant, nor are they typically trained in any way to be a decorator or designer, or interior designer. This means someone needs to tell them how they want things, and if no one writes any of that down, it needs to ALL be conveyed in person, which is a LOT of time. You might already know this if you've DIY-d a renovation without some kind of professional help.
So maybe these drawing things are starting to make more sense?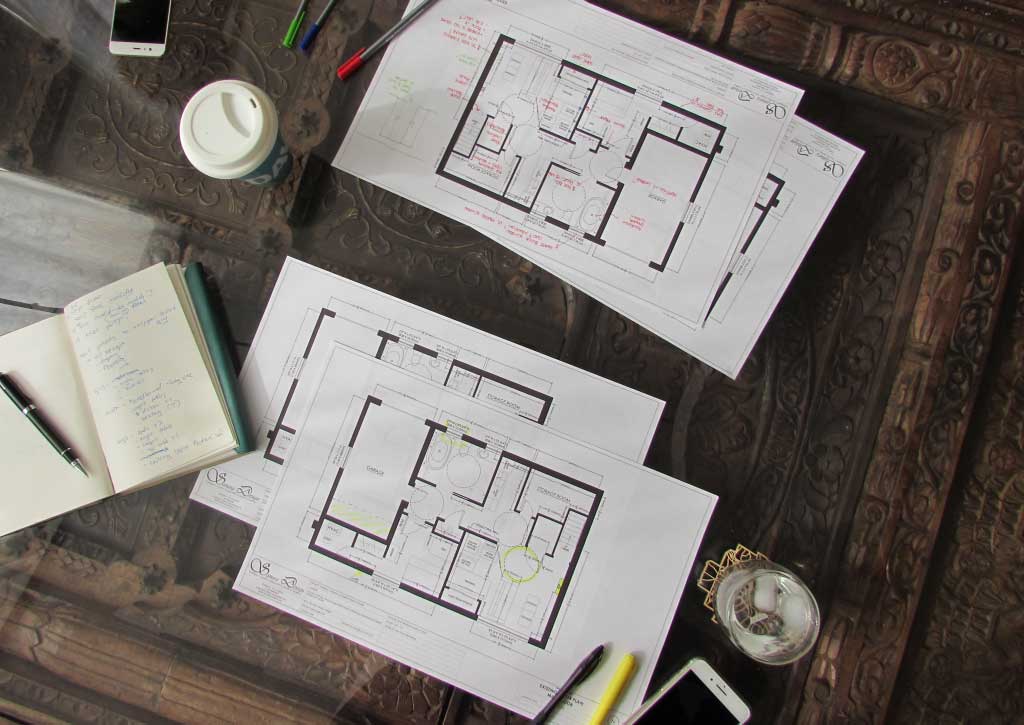 I can tell the best contractors immediately when I meet them and we discuss construction drawings and how we do them at Sanura Design (and how a Registered Interior Designer is trained to do them, period). We usually bond over having to construct something with no drawings and some gestures or being asked to help design a space with the clients when it isn't what they signed up for.
So what's our special sauce? It's actually really simple if a lot of hard work and experience.
We document everything. I'm not exaggerating in the least- a master bathroom project might have 7 drawings attached to it. That sounds like a lot, but it's amazing for the contractor (and honestly if I wanted to spend most of my day on a job site, I would have become a contractor)- they know exactly what tiles we're putting in where, how the tiles are laid out, where the plumbing fixtures are going, where to install the bathroom accessories, all the details of the custom millwork, where to hang the mirror, what lighting fixtures are going in and exactly where to install them, and the list goes on!.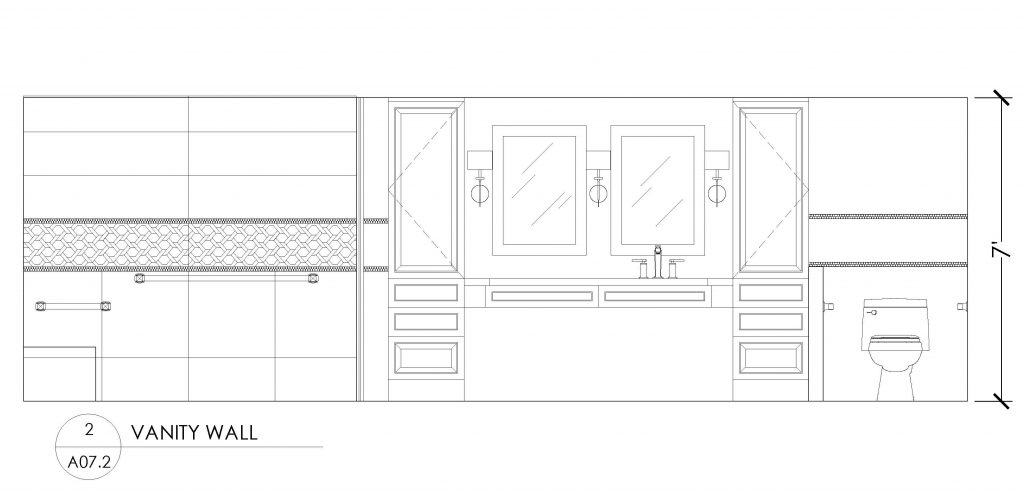 Imagine how easy it is to price a project when you know exactly what's going in- and typically this means better pricing for the homeowner. You know exactly how much your project will cost before anything is ordered and anything is demolished or constructed.
Remember when I said drawings allow Interior Designers to test out ideas and work out the kinks in advance? They also allow us to change the scope of work/design to suit your budget better without wasting time and money during the construction process. Drawings also enable us to collaborate with contractors during the design process to get budgetary feedback and their expertise.
So hopefully you're coming around. Congratulations! Now you're well informed enough to decide if you need to hire an interior designer or if you're happier doing this yourself. That's always my goal!
And if you just decided you'd rather not take on the full-time job of managing and designing your own renovation, you know where to find us!
.