ARIDO Update | April 2020
Professionalization Update
New ARIDO Website Launched in April
ARIDO AGM Video Now Live
COVID – 19 Updates and Resources available
Get involved with an ARIDO Committee!
ARIDO Awards program in 2020
Ontario Building Code Update Presentation by Les Muniak
Post your projects to BLOG//ARIDO
Congratulations to the recipients of the 2020 Scholarships!
Professional Development Cycle – we are 10 months in!
Farrow & Ball Trade Partner Offer
In Memoriam: Anthony (Tony) Cresswell-Jones
Click below to watch the ARIDO Update for April 2020
COVID-19 Advisory Committee
Recently, the ARIDO Board of Management wrote to Premier Ford to offer the profession's support to government during the crisis. ARIDO has recommended that the profession be engaged related to government's approach when addressing the needs of healthcare spaces such as hospitals and care facilities. We emphasized that physical distancing is only one component to the needs of a safe interior environment. During the crisis, government may be considering new construction as well as the conversion of existing buildings as a response to emergency healthcare or accommodation needs. This is outlined within the Emergency Order to Amend the 2012 Building Code which was passed on April 9, 2020. To view the Emergency Order, click here. As government executes its plan for healthcare-related measures it will need to address the challenges that Ontario's healthcare system currently faces, along with the physical environments that can deliver safe care and improved healthcare worker and patient outcomes. ARIDO informed government that an Advisory Committee can be formed and mobilized to assist government as needed. To view the letter to Premier Ford, click here. The ARIDO Board is currently awaiting a response.
Ministry of Municipal Affairs and Housing: Emergency Orders Related to Temporary Facilities and Essential Construction
On April 24, 2020, ARIDO participated in a stakeholder information session on Emergency Orders related to Temporary Facilities and Essential Construction. The Ministry of Municipal Affairs and Housing (MMAH) held the session to assist the industry in understanding the Emergency Order amendments to the 2012 Building Code as they relate to the potential construction of new buildings and temporary structures, along with the conversion of the interior space of existing buildings during the COVID-19 crisis.
ARIDO is writing to the Ministry as a follow up as we believe there is a gross misunderstanding of how interior designers may practice today and when an architect or engineer is required. It was identified on the call that the Order is not specific to BCIN holders, just architects and engineers, as it relates to the design of the construction of a building or temporary structure. More specifically, the design of buildings within a Group B Occupancy that may be constructed during the crisis. When asked on the call if interior designers will be engaged for interior related work for existing buildings or the design of Part 9 buildings, we were advised that an architect or engineer would be mandated in order to ensure they assume liability for all design.
We will respond to provide clarity to the Ministry as to when an architect or engineer is required and when they are exempted per their respective Act, and also to remind the Ministry that interior designers also assume liability for their designs and are covered under liability insurance. We will keep our members informed of any developments.
---
New ARIDO Website Launched in April
We are delighted to be launching a new ARIDO website. The website is built in WordPress, with assistance from our communications consultants Ramp, and Richard Zhang, from Momentech, and has been developed with direction and input from the Communications and Provincial Advocacy Committees
The site features updated navigation and appearance, as well as a refreshed member's portal, rebranded as ARIDOaccess. In ARIDOaccess you will find the same tools that the previous ARIDO Member's site contained, as well as a Job Board and CEU Opportunities Listings.
ARIDOaccess is also where Registered members submit content to BLOG//ARIDO, which removes the extra login information previously needed. We have also added the function to update your BLOG//ARIDO profile via the Membership Gateway.
If you have any technical issues with the site please contact communications@arido.ca.
---
The recording of the March 26th online meeting is now available. If you missed the AGM online meeting and would like a recap of the stream, you can access the video at the link below.
Outgoing ARIDO President Lucia De Biasio gave an overview of the past year's work, VP Finance Daniel Long reported on the financial health of the association, and Lucia passed the torch to the current 2020/21 ARIDO President David Gibbons. More details on the association's accomplishments are available in the 2019 Annual Report, at this link.
Members are also encouraged to read the 2020/21 Strategic Plan, for the association's goals for the current year, available at this link.
---
COVID – 19 Resources available

These are certainly challenging and stressful times, but the ARIDO Board of Management and staff continue to monitor the current events to keep you updated. The COVID-19 Updates and Resources page contains information and resources for members about legal issues, financial and HR resources.
We will continue to monitor developments as they occur and will keep the membership informed during the coming weeks. Should you have any questions please reach out the ARIDO staff, your local Chapter representative, or members of the Board of Directors.
The ARIDO Board of Membership has recently reviewed the 2020/2021 Strategic Plan and the operations for the year to determine if any existing initiatives and programming will be impacted by COVID-19. The Board of Management has discussed the ARIDO Awards Program and annual gala. With uncertainty as to when public gatherings of large numbers may be able to occur again in Ontario, the Board has made the decision to not hold an annual Awards Gala in 2020. The safety of our members and community has been paramount when making this decision.
As a result, there will also be no Awards Program for 2020. Rather, The Board of Management has decided to take this opportunity to review the entire Awards submission and judging process to determine if it is still relevant or if updates are needed. This includes examining, categories, entry requirements, judging criteria etc. An Awards Review Task Force will be formed to undertake this initiative and will provide a report including recommendations to the ARIDO Board. The Board will report back with updates on this process throughout the year.
---
Get involved with an ARIDO Committee!
Several ARIDO committees need new members!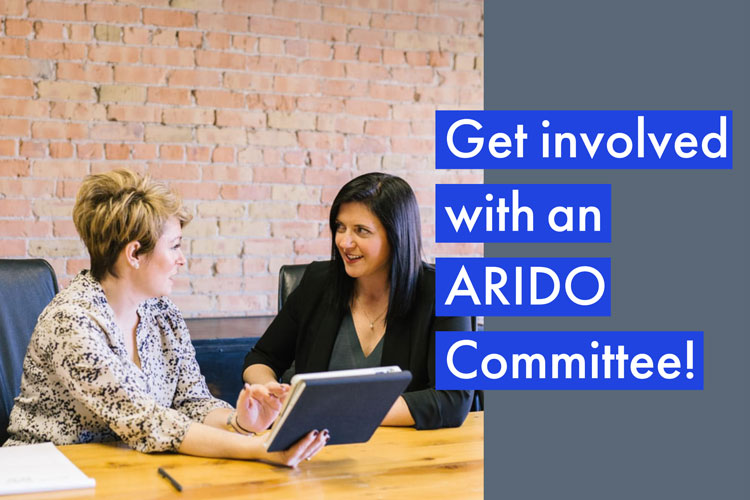 If you are interested in giving back to the profession, connecting with fellow members, and influencing the future of interior design, please complete this online form by Friday, May 1st to indicate your interest and experience.
Committees typically meet to participate in a teleconference once every 1 to 2 months. Committee members also are expected to review documents in advance, give feedback, and contribute as a volunteer with a mandate to meet the Board's Strategic Plan, goals and initiatives.
The following committees are seeking active practicing Registered, Educator Reg. and Intern members. Click the committee name to view its Terms of Reference.
Communications Committee - Terms of Reference
Intern Committee - Terms of Reference
Membership Committee - Terms of Reference
Provincial Advocacy Committee - Terms of Reference
*NEW*Practice Advisory Committee - Terms of Reference
---
Students, Get involved with the Career Xpress Committee!
Volunteers are needed to join the ARIDO Student Career Xpress Committee. Student members are encouraged to join the committee and get involved with organizing at their school.
Career Xpress volunteers are also school ambassadors who help us promote the benefits of membership and rally students to participate in ARIDO sponsored events. Click here to read the Terms of Reference for the Career Xpress Committee.
Coming Soon: Ontario Building Code Update Presentation by Les Muniak
ARIDO has recorded Les Muniak's presentation on the updates to the Ontario Building Code which was scheduled to take place at the Ontario Summit in March. It will be available in the May ARIDO Update.
Post your projects to BLOG//ARIDO!

The new website has eliminated the additional login for BLOG//ARIDO, and member submissions are now accepted via ARIDOaccess, the member's side of the ARIDO Website.
Going forward, Registered members update their profile details in the Membership Gateway, and post projects via ARIDOaccess. We decided to make this change to the blog to streamline this process for members. As the BLOG//ARIDO directory pulls your profile content from the Membership Gateway, you can add your headshot, bio and social media credentials there to update your profile.
To post a project, you must complete the form in ARIDOaccess and upload your content there. Click here to read the Get Started Guide for BLOG//ARIDO and click here to post a project to the blog.
Congratulations to the recipients of the 2020 Scholarships!
ARIDO is pleased to announce the recipients of the 2020 Scholarships. ARIDO would like to congratulate the recipients of these awards and sincerely thank every student who applied. ARIDO would also like to thank the members of the Provincial Scholarship Committee for their diligence and hard work, as well as CTI Working Environments and Doner Turrin Inc. for their support of interior design students.
The 2020 Norma Right Ridley Scholarship recipient is Tara Kenney, of Fanshawe College who placed first in the challenge. The scholarship granted two $500 awards to Jessica Dier, Sheridan College, (2nd place) and Sarah Deans, Conestoga College, (3rd place), respectively.
This year, three students have been granted an award from the CTI Working Environments Scholarship and will each receive a $500 award. Congratulations to Michelle Lan of Ryerson University, Grace Bergstrome of Algonquin College and Christine Belanger of Fanshawe College.
The ARIDO Art Appreciation Scholarship in partnership with Doner-Turrin Inc. awards $500 to a first-year student in an ARIDO recognized Interior Design program. The 2020 ARIDO Art Appreciation Scholarship with Doner Turrin Inc. winner is Bailey Marinovich, Humber College.
The Gary Hewson Memorial Award was previously announced in fall 2019, and the following students were guests of ARIDO at the 2019 ARIDO Awards Gala: Christine Belanger, Fanshawe College; Haneih Ahani, Yorkville University; Jesse Wyman, Algonquin College; Leah Lorentz, Conestoga College; Noor Omar Saleh, Sheridan College.
Congratulations to all the recipients!
Professional Development Cycle – we are 10 months in!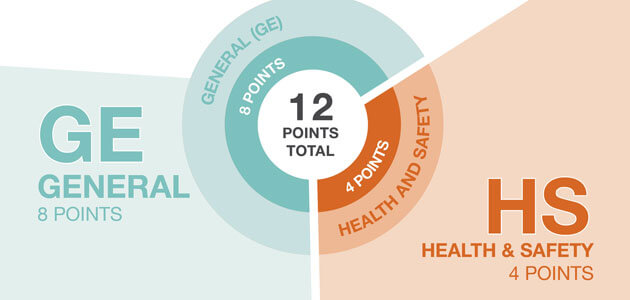 We are 10 months into the current cycle, and many opportunities are available to complete your PD. You can consult the resources on the PD Requirements page of the website, and ARIDO has launched an Industry CEU Opportunities page where members and industry may list CEU events and opportunities. Please check the CEU Opportunities page for updates on these CEUs.
Now is also a great chance to record your PD in the Professional Development Dashboard in Membership Gateway. Review the Quick Start Guide or the Complete Guide here.
Some CEUs listed on the CEU Opportunities page are:
Outdoor Living: 2CM Porcelain Pavers with Euro Tile & Stone
LEED Green Associate with LeadingGreen
Rick Hansen Foundation Accessibility Certification (RHFAC) Training with Rick Hansen Foundation
Mentorship Program - Mentor Spaces are filled, Mentees spaces available!

ARIDO has experienced a very high demand for the new Mentorship Program, and we are pleased to announce that the Mentor spots are filled.
Mentee Spaces are still available! If you need professional support to build knowledge and skills to advance in your career, ARIDO has an improved Mentorship program to help you.
Connect with a Registered Interior Designer and create your personalized mentorship plan using our user friendly, interactive online program.
Get the mentorship you need to help you succeed with NCIDQ exam guidance, professional practice support, networking or as a work experience sponsor.
Email membership@arido.ca by Friday May 8th if you are interested and more details will follow.
The improved ARIDO Mentorship Program – Because we're stronger together
In Memoriam: Anthony (Tony) Cresswell-Jones
---
Farrow & Ball Trade Partner Offer

Our designers are important to us. Whether that's keeping you up to date with our latest products, inviting you to trade events or helping provide colour inspiration for your projects, we'd love to welcome you to the Farrow & Ball family.
Become a Farrow & Ball trade partner and receive 10% off paint and 30% off wallpaper, a complimentary Farrow & Ball medium colour book and free shipping direct to you or your clients in Ontario until October 1st.
To join, please call 1-888-511-1121 or email Designers.NorthAmerica@Farrow-Ball.com with your ARIDO digital membership card and we'll do the rest. By joining, you are opting-in to future comms from Farrow & Ball. Please review our privacy policy here.
Visit www.farrow-ball.com to find out more about our high performance and eco-friendly paints and wallpapers in our bespoke range of 132 colours. Stay connected with us on Instagram @FarrowandBall, Facebook and Pinterest.
---