Ontario Summit + ARIDO AGM
Back in person for the first time since 2019, the Ontario Summit took place March 29th, and 30th, 2023.
The ARIDO community joined together for two days of networking, community building, and updates from ARIDO leadership about the Association's work.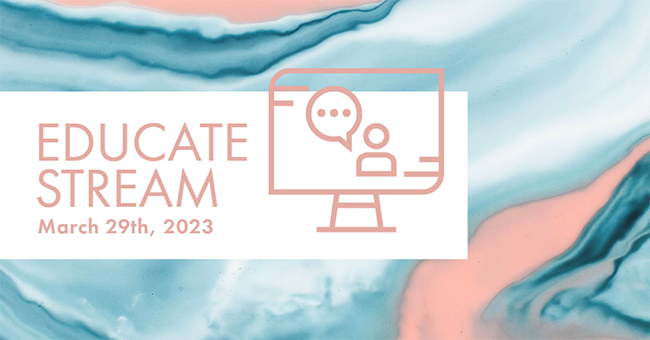 March 29 – Educate Stream (Virtual)
Virtual CEU Sessions and Networking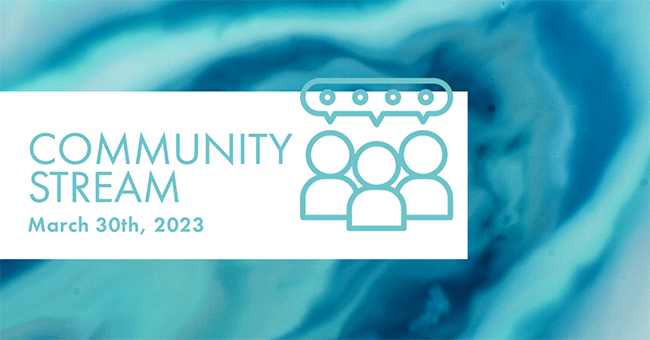 March 30 – Community Stream (Hybrid)
Speaker session, ARIDO Townhall, AGM, and networking offered in person at the Small Arms Inspection Building in Mississauga, ON and broadcast virtually
Please note, registration for each day is separate. Please make sure you register for both the Educate Stream and Community Stream. Not an ARIDO member? Click here to access the non-member registration.
Event Schedule | Session Information | Event Ticket Cost | CEU Info | Social Graphics | Location Information | Sponsorship Information

Event Schedule
Click the session name below to read the description and about the panelists.
Community Stream
Thursday, March 30th
11:30 AM - 7:30 PM (Hybrid)
11:30 am - 12:30 pm Registration & Networking | BID Student Presentation on Culture/Heritage in design | Sponsor booths
12:30 pm - 12:50 pm Welcome & Icebreaker
12:50 pm - 1:15 pm Awards and Recognition Presentation
1:15 pm - 2:15 pm Lunch | Networking | BID student program continues
2:15 pm - 3:00 pm Session 4: Understanding Your Financials
3:00 pm - 3:30 pm Break | Icebreaker
3:30 pm - 4:30 pm ARIDO Town Hall
4:30 pm - 6:00 pm Social Hour with local jazz band entertainment
6:00 pm - 7:20 pm AGM (ARIDO members only)
7:20 pm - 7:30 pm Closing remarks
Lunch and refreshments will be provided throughout the day to in person attendees.
Session Information
Session 1: Women in Construction & Trades
Wednesday, March 29th, 10:30am – 11:30am
This session will focus on women in construction and trades. During this session, attendees will hear from women who currently work on the construction side of design and how they are breaking barriers for women in their profession.
CEU: 1 GE Credit
Panelist: Kara Morgan
Entrepreneur, Owner and Founder of PlanIt! Efficiency Solutions Inc.
Panelist: Natasha Fritz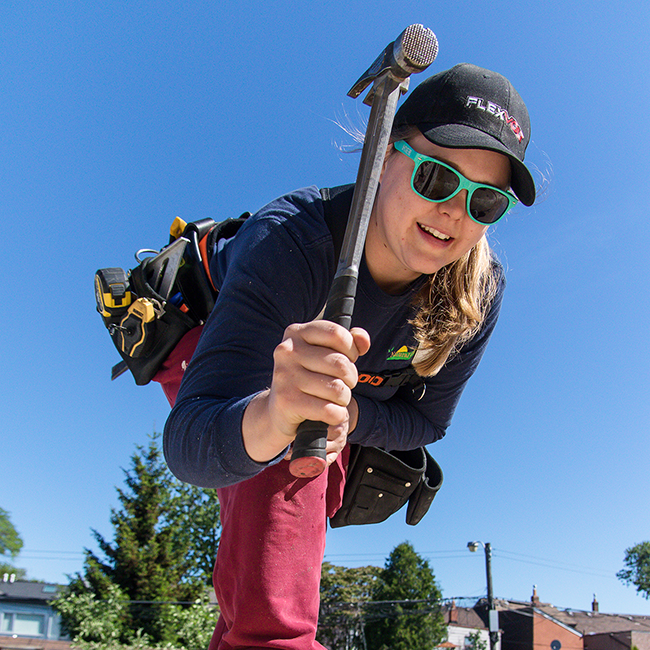 Owner, Natural Carpentry
Moderator: Gloria Rinaldi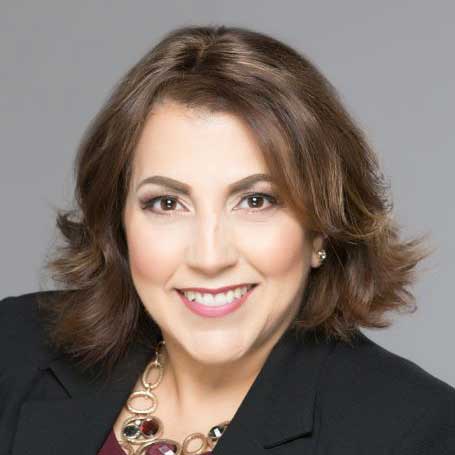 Panelist Bios
Kara Morgan

Kara Morgan is a serial entrepreneur and the Owner and Founder of PlanIt! Efficiency Solutions Inc. - a boutique consultancy in Southern Ontario that she founded in 2012. Her business provides efficiency products and services to growth-oriented service providers. Using a end-to-end approach, her products support energy conscious and efficiency seeking businesses that know the importance of comfort and how the environment can impact productivity.

Through automation and simplified workflows, they help business owners automate and scale their businesses by focusing on operational efficiency, energy efficiency, client comfort and engagement.

The Social Purpose division helps racialized single income mothers become financially independent through business ownership and self employment in the construction and tech industries where they are noticeably underrepresented and the target of racism. Systemic anti-racism education is one of the endeavours undertaken by this division.

She has been an Anti-racism Educator and Facilitator for over 30 years and has delivered anti-racism workshops and webinars to adults and children, in private organizations, and school boards in Alberta and Ontario. Through advocacy work in the Black and broader community, Kara hopes to promote a unified understanding of racism to challenge what is currently prevalent in the media and popular culture which prevents us from seeing the bigger issues around anti-Black systemic racism.

In addition to running her business, she is also an Expert Advisor for #StartupChats - a live monthly Twitter chat since 2013, The Director of Operations and Secretary for the Afro Canadian Contractors Association (ACCA), and an Instructional Facilitator, Industry Expert and Lead Mentor at Innovation Guelph, a non-profit organization that supports entrepreneurs in the agricultural, innovation and tech industries. She facilitates the Rhyze Ventures program at Innovation Guelph which is an incubator that supports women entrepreneurs through mentorship and training. The module she delivers is the Psychology of Decision-Making and Unconscious Bias which focuses heavily on systemic racism.

Kara holds a BA in Psychology, and certifications in Project Management, Technical Writing and is completing her certification as a Business Process Architect. She is an avid biker and loves to be in nature. She is a community builder and advocates for children, youth and single income parents. She is an avid biker and loves to be in nature. She is the mother of two sons whom she describes as her greatest teachers.
Natasha Fritz

Natasha Fritz is the owner/operator of Natural Carpentry, specializing in custom home framing and structural renovations to century homes in the greater Toronto area. After graduating from the two-year Heritage Carpentry and Millwork program at Algonquin College, she worked as a carpenter for 8 years before founding Natural Carpentry in 2014.

Natasha has worked in many different sectors of the industry, including residential renovation; commercial construction; set carpentry for television, films, concerts and conventions; and historical restorations. She has also gained experience as an educator by teaching technical skills part time at George Brown College, where she enjoys sharing her knowledge and passion for the industry with the students.
Gloria Rinaldi

Graduating from Ryerson University in Toronto, Gloria worked in the Fashion Industry for 11 years, prior to streamlining her career into Interior Design. She headed her own design firm for 15 years, before transitioning to Benjamin Moore as their Architectural and Design representative since 2012. She holds certification as a LEED Green Associate as well as the designation of MPI II Architectural Coating Specialist.
Session 2: Ontario Black History
Wednesday, March 29th, 12:00pm – 1:00pm
It is time for a deep dive! We will unveil the facts and the fiction behind what Black History means to Canadians. This interactive workshop will explore the impacts of enslavement and segregation within Canada and parts of the United States. We will spend time understanding the locations of the various early Black settlement locations within Ontario, including the city of Mississauga. We will learn about the US/Canadian war of 1812 and touch on the contributions of the Black Loyalists and early Black Settlers.
This session is recommended for audiences that would like to explore a historical understanding of enslavement and segregation. The agenda will provide a clearer understanding of the historical context behind the Black Resistance. Participants will review contemporary inequities and systems of oppression as it pertains to modern day racism, diversity and inclusion, and unconscious biases. We will conclude the sessions with solution centered actions of Anti-Racism and ways of becoming better, and more authentic allies.
CEU: 1 GE credit
Speaker: Jacqueline Dixon
Moderator: Lucy Traetto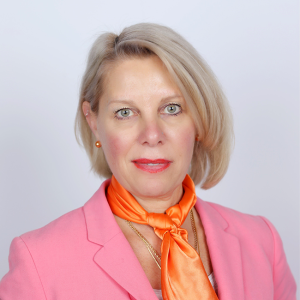 Sales & Marketing Representative
Blum Canada
Panelist Bios
Jacqueline Dixon

Jacquie is emerging as one of Canada's top professional speakers whose authentic and dynamic personality quickly captivates her audiences. This highly sought-after Expert Speaker and Professional Sales trainer and coach is a graduate of the University of Toronto, she is also a Certified Sales Professional and Television Host.

She achieved her level of expertise after spending over 25 years in the sales and marketing industry, building start-ups and managing salesrooms for multimillion-dollar corporations. She is passionate about educating, inspiring, and empowering people!

As an award-winning expert within the Sales and marketing industry and the Canadian Association of Professional Speakers, Jacqueline delivers a series of training programs and riveting talks that have left her audiences captivated, inspired, and empowered. Jacqueline's experiences and successes have not been limited to Canada but have also reached the United States.

In 2008, she volunteered her expertise in scriptwriting for the Barack Obama Campaign's telephone outreach program with brilliant success, and as a result, was invited to attend the Democratic National Convention as an honoured guest.

Jacqueline's professional speaking skills have also allowed her to host the fast growing television show "Ordinary People (Can do Extra-Ordinary Things)" on the Rogers TV Network. She has proven to be a genuine humanitarian, rooted, and grounded in the principles of grace, mercy, and kindness. When Jacqueline is not working within her career role. She runs a series of seminars and workshops on the topics of Sales Training and Development, Black History and Diversity and Inclusion. Additionally, Jacqueline donates her time to speak to female groups, as well as mental health clinics to inspire and encourage all.
Lucy Traetto

Lucy Traetto is a Sales & Marketing Representative at Blum Canada Ltd. and she has been with the company for 23 years.

Lucy dedicates her time educating manufacturers, designers, architects, students and end consumers on Blum's innovative products and functional solutions.

In addition, she provides an in-depth analysis of Blum's Research and Development which focuses on improving ergonomics and optimizing storage space in the home.

Her Aging/Living in Place presentation will give you insight on some of the changes that occur as we age. Demonstrations with Blum's AgeExplorer suit compliment her Inspirations and Aging in Place seminars which allows her audience to experience first-hand what movement restrictions can occur over time and let people "Know TODAY what will be needed TOMORROW!"
Session 3: True Accessible Design: A Deep Dive
Wednesday, March 29th, 1:30pm – 2:30pm
What does accessible design truly look like? Industry leaders who push the boundaries of accessibility will delve into inclusive design for people of all ages, abilities, genders, and needs.
During this talk, attendees will gain insight on how to move beyond the Building Code and incorporate inclusive design principles into a project without compromising cost or time.
CEU: 1 HS credit
Panelist: Lisa MacVicar
Panelist: Jane Sleeth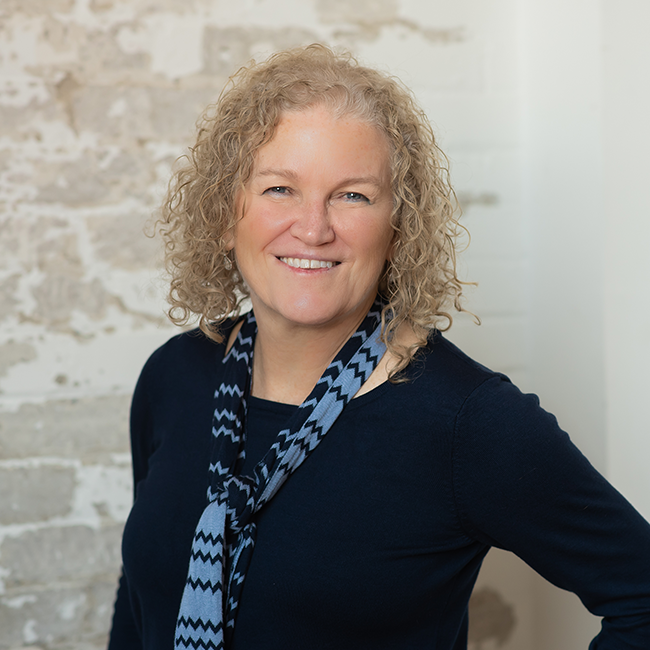 Panelist: Samantha Ryan
Moderator: Tara Currier
Panelist Bios
Lisa MacVicar

Lisa is a highly skilled consultant whose commitment to workplace well-being and equity radiates into all her projects. Having worked for more than 30 years in the Real Estate, Interior Design and Workplace Strategy, she brings an intersectional lens to uncover systemic barriers that often impede the development of an organization. As a consultant and educator, she helps clients re-imagine future states that bring more energy to their organizations. As a facilitator and accredited coach, she works with leadership and teams to work through areas of tension to create harmony and higher performance through her business Lisa MacVicar Consulting & Coaching Inc.

Her deep curiosity about well-being led her to become a yoga and meditation instructor. She has certificates in Diversity and Inclusion, Psychological Safety in the Workplace and Change Management. She is a Fitwel Ambassador, WELL AP, WELL Advisor and has been on WELL Faculty since 2016. During her time on Deloitte's Workplace Strategy team, she co-authored two ground-breaking papers on Well-being and ESG.
Jane Sleeth

Jane is both Founder and Principal Consultant with Optimal Performance Consultants. Jane is a former professional tennis player, certified teaching professional, Physiotherapist & strategic consultant. As one of Canada's first Professional Ergonomists & Accessibility Consultants she and her team of consultants' partnerships with companies such as RBC, Scotiabank, BMO, CIBC, the Cooperators, Apotex, Grand River Hospital etc. has led to consistent measurable results using unique KPI's for human performance and health outcomes. With more than 31 years of deep and strategic experience in several industries, Jane continues to lead her consulting team towards merging the science of Ergonomics/Human Factors Design with Accessible and Inclusive designs and processes.

During a time where corporations require optimization of human performance in the workplace for employees of all abilities, age, gender and culture, Optimal Performance continues to seek and work with architects, engineers, designers, CRE who understand their role in design of form with Optimal's design for function. This is the only proven and researched approach which will ensure corporations, Universities, Healthcare and industry are able to grow their businesses sustainably using the approach of Inclusion, Diversity, Equity and Accessibility (IDEA).

Jane is Best Selling Author of three books on the topic of ergonomics and accessible design. She is a sought after speaker interested in changing the paradigm from separation of design from the science of humans towards designing for humans of all sizes, shapes, age, ability, language and culture.
Samantha Ryan (Proulx)

Samantha Ryan (Proulx), C.E.T., RHFAC. BCIN is the principal of ABE Factors Inc. and Co-Founder of ProHara Inc. She is a leading Canadian Technical Accessible Built Environment (ABE) Specialist, an Inter-Provincially trained Building Code Consultant and an RHFAC Professional Assessor.

She has been working in the accessibility sector for over 12 years and has worked on and specializes in some of the most complex and diverse building facilities in Canada including international airports, sports stadiums, office towers, distribution centers, universities and more. Samantha has been recognized as an expert in her field and sits on several technical committees at the national level (NRC, CSA, ASC, RHFAC).

Samantha aims to help clients and the industry at large connect the dots between compliance and going above and beyond the Code in order to build a world that allows people to fully function and flourish in their surroundings, anywhere.
Tara Currier

As Director of Sustainability Communications at Shaw Industries, Tara Currier helps to amplify Shaw's sustainability strategy throughout the company's commercial, residential, and specialty brands. Working alongside the technical sustainability team, Tara understands the rigour and complexity of having Shaw's products certified to various standards, and how the material ingredients and lifecycle of products can impact both people and the planet. She simplifies that information into impactful and meaningful content that Shaw's brands can more easily communicate to their customers.
Session 4: Understanding Your Financials
Thursday, March 30th, 2:15pm – 3:00pm
In ARIDO's commitment to supporting its membership in areas of general practice and business management. Al Jones, Financial Advisor to ARIDO, will focus on providing members who are sole proprietors and small business owners with essential information and practices to maintain the financial health and sustainability of their business.
CEU: 1 GE credit
Speaker: Al Jones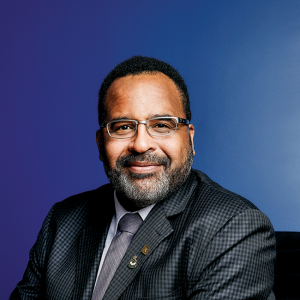 Moderator: Andrea Hayman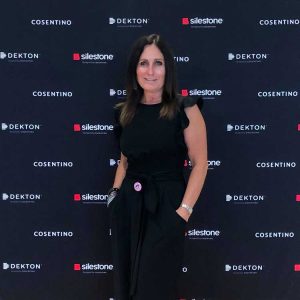 Al Jones

"Tenacious and Versatile" is the mantra of the Grey and Simcoe Forester Regiment. Al has been a member of the Grey and Simcoe Foresters Honorable Guard for ten years.

Al began his career with London Life in 1996 and is currently the President of A. Jones Wealth and Estate Planning Inc. in Barrie. Al has maintained a longstanding affiliation with Advocis and is an active member of the Simcoe Muskoka Chapter. Nationally, Al is a Past Chair of the The Financial Advisors Association of Canada Board and a Past Chair of the Institute. Al earned his Institute of Corporate Directors (ICD.D) designation in 2018 and was recognized by his peers as class valedictorian of the Director Education Program. The ICD.D designation represents a lifelong commitment to excellence in the boardroom.

Al is a Qualifying Life Member of Million Dollar Round Table (MDRT) "Non-Solis Nobis" Passionate about giving back to his community and a trail blazer, Al was a two-term President of the Innisfil Chamber of Commerce and a past Chairman of the Board of the People's Credit Union, the first person of colour to chair all the forementioned boards.

Always enjoying a good dram, he is a Past-Convenor of the Simcoe Scotch Nosing Society, and a long-time supporter of Theatre By Bay, a local theatre company in Barrie. In December 2022, Al was appointed to the rank of Honourary Colonel of the Grey & Simcoe Foresters Regiment. He had originally been appointed as Honourary Lieutenant-Colonel of the Grey & Simcoe Foresters Regiment, in April 2019, by Her Majesty Queen Elizabeth.

Al is committed to the regiment's goal to promote, educate and support our Canadian Armed Services. During the first appointment, Veteran's Affairs Canada (VAC) approached Al and his son Adam to be highlighted in a promotional video focussing on families who serve. The Jones family has a significant military history dating back to the Empire Loyalists. He is married to Sue and together they have raised their sons Adam and Connor. "Tenacious and Versatile"
Andrea Hayman

Andrea Hayman is the City Manager at the Cosentino Toronto Showroom. After graduating from University of Western Ontario, Andrea attended the International Academy of Fashion Merchandising & Design. She started her career in fashion and quickly moved to real estate, fueled by an appreciation for architecture and sales. She developed her experience in marketing, customer experience and sales through her work with brands focused on contract seating, luxury lighting, and fabric.

Andrea enjoys connecting with people and helping customers find the perfect solution for their surfacing needs. As the lead for the Cosentino Showroom brand experience, Andrea uses the showroom to build strong relationships with her colleagues, A&D accounts, and industry partners.

Event Ticket Cost
Educate Stream | Wednesday, March 29th (Virtual)
$30 for all 3 sessions (members & non-members)
$15 per session (members & non-members)
Student cost $15 (all three sessions)
Once registered, Remo link will be sent via email 3 days prior to the event.
Community Stream | Thursday, March 30th (Hybrid)
Free for members
$15 (Virtual) for non-members (Excluding ARIDO AGM)
$65 (In-person) for non-members (Excluding ARIDO AGM) OR
$75 for both; Day 1(Virtual) and Day 2 (In-person) for non-members (Excluding ARIDO AGM)
Non-Member Registration
CEU Information
Women in Construction & Trades – 1 General Education credit
Ontario Black History – 1 General Education credit
True Accessible Design: A Deep Dive – 1 Health and Safety credit
Understanding your financials – 1 General Education credit
ARIDO Townhall – 1 General Education credit
ARIDO AGM – 1 General Education credit
5 General Education credit | 1 Health and Safety credit
Social Graphics
We've prepared graphics to share your event participation on social media!
Help us spread the word by sharing them on your channels.
Location Information
Small Arms Inspection Building
1352 Lakeshore Rd E #1352, Mississauga, ON L5E 1E9, Canada

The Small Arms Inspection Building was designed in 1940. It was used as a large munitions plant for the Canadian Army through the Second World War until 1974.
Originally managed by the Toronto and Region Conservation Authority, the City of Mississauga intervened in 2008 to help protect the building from demolition. As a result, the building was designated under the Ontario Heritage Act in 2009.
In 2017, the City purchased the building to renovate it into a bright, multi-purpose, open-concept arts and culture venue. Since then, the Small Arms Inspection Building has served as a creative hub for artists in the community and played host to events of all sizes.
We have selected this space for several reasons, as part of ARIDO's Strategic Plan, we have a designated interest in integrating our work in communities across Ontario, its history, layout, and bright open space is an interesting site for our community of design oriented individuals. Finally, it has been a tradition that the Ontario Summit takes place in the community of the current ARIDO President, and as Jennifer Warling, ARIDO is a citizen and employee of the city of Mississauga, it was a perfect solution.
Getting to the Venue
Small Arms Inspection Building is located on Lakeshore Road East, near the border between Mississauga and Etobicoke. It's conveniently located on the MiWay 5 Dixie and 23 Lakeshore bus routes and within a 10-minute walk from the Long Branch GO Station on the eastern border of the Mississauga waterfront.
Parking
Free parking is available on the east side of the building. The parking lot can accommodate up to 160 vehicles with nine spots designated for accessible parking.
Bike racks are available outside of the main entrance.
Accessibility
Small Arms Inspection Building has a ground-level entrance with automatic doors. There are accessible, single-user, all-gender washrooms with baby changing stations available inside the building.
Get involved as a sponsor!
Looking to get involved with Sponsorship? Read the Sponsorship Package here. Ready to Sponsor? Visit the Membership Gateway to purchase your sponsorship!
Thank you to our Sponsors!
Partners

Broadcast Partner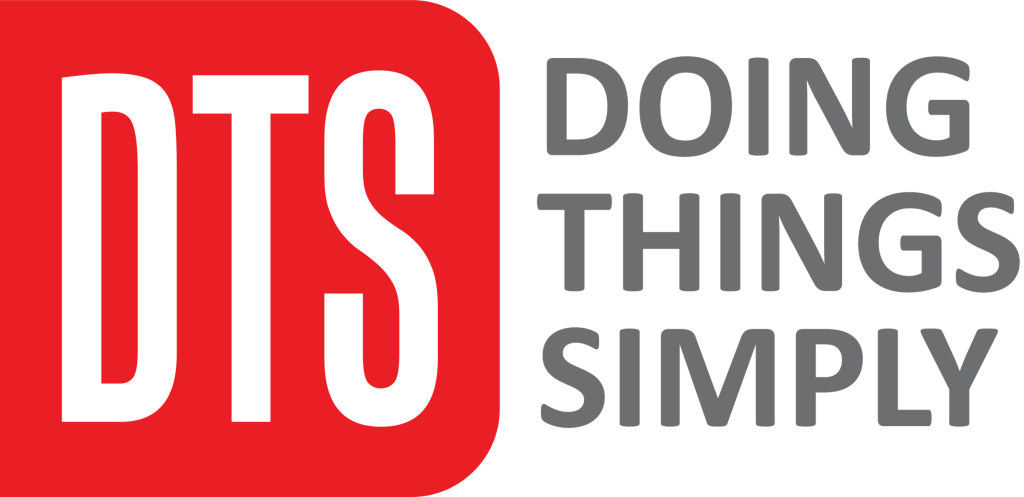 Networking Reception Sponsor
Townhall Sponsor
Speaker Sponsors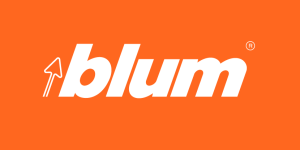 Wine Sponsors

Digital Sponsor

Media Partner