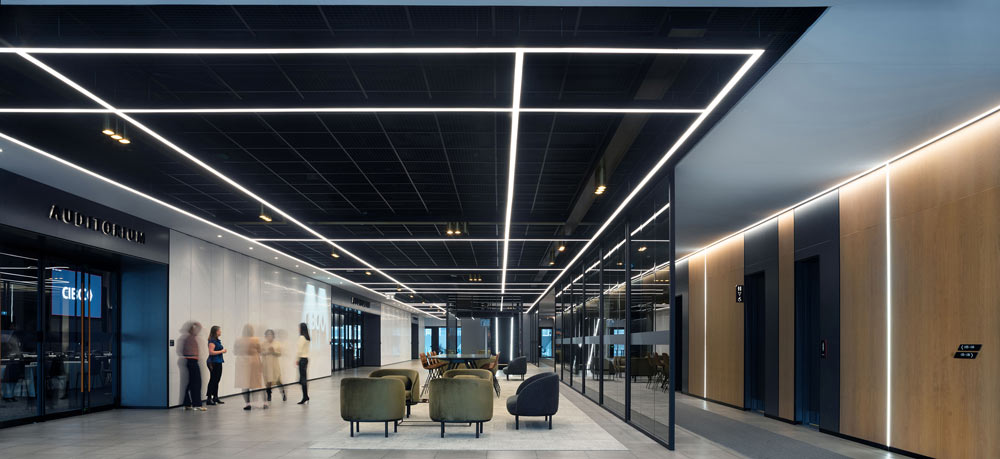 ARIDO Award: CIBC Conference and Learning Centre
A people focused approach was the starting point for this new three floor conference and learning centre in Toronto. The client needed a space where they could host executive and employee training, as well as coaching and mentoring programs to advance their team's careers.
Interior Designers: Annie Bergeron, ARIDO; Yen Lee, ARIDO; Staci McCrindle, ARIDO
Design Firm: Gensler
Design Team: Jessica Mascarenhas, ARIDO; Joshua Fajardo, Intern, ARIDO; Maggie Chen, Intern, ARIDO
Photographer: Nic Lehoux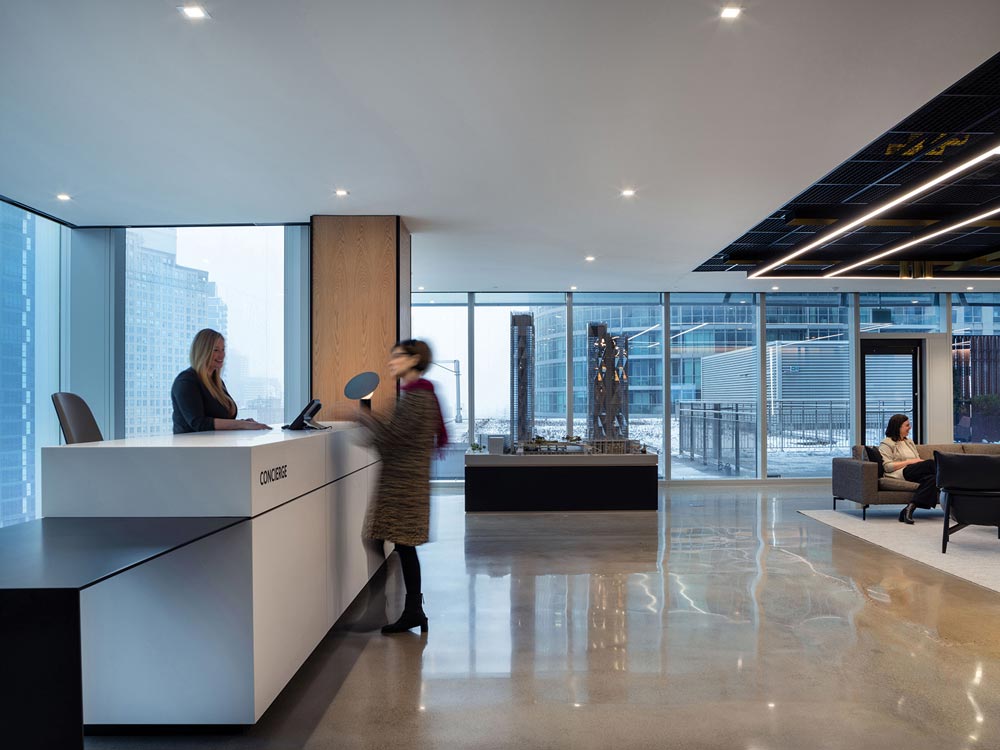 The space transcends traditional conferencing facilities with technology to fully support hybrid meetings and be inclusive of all participants. The auditorium can host 1,000 attendees, with smaller meeting rooms, an open crush space, and a large commercial kitchen to serve varied hospitality needs.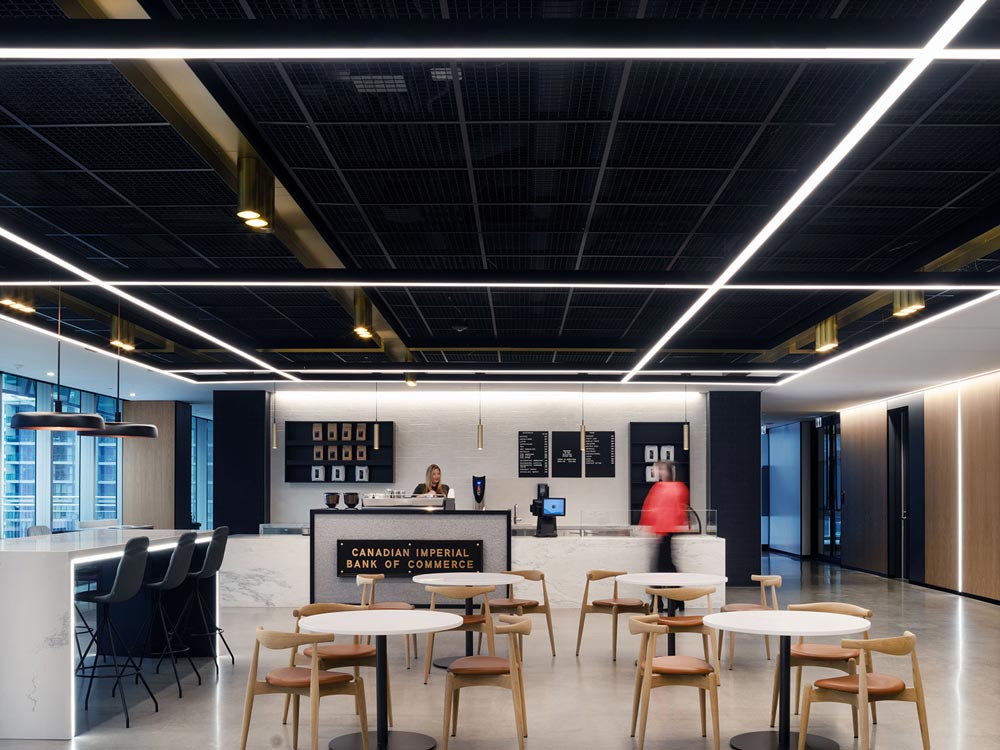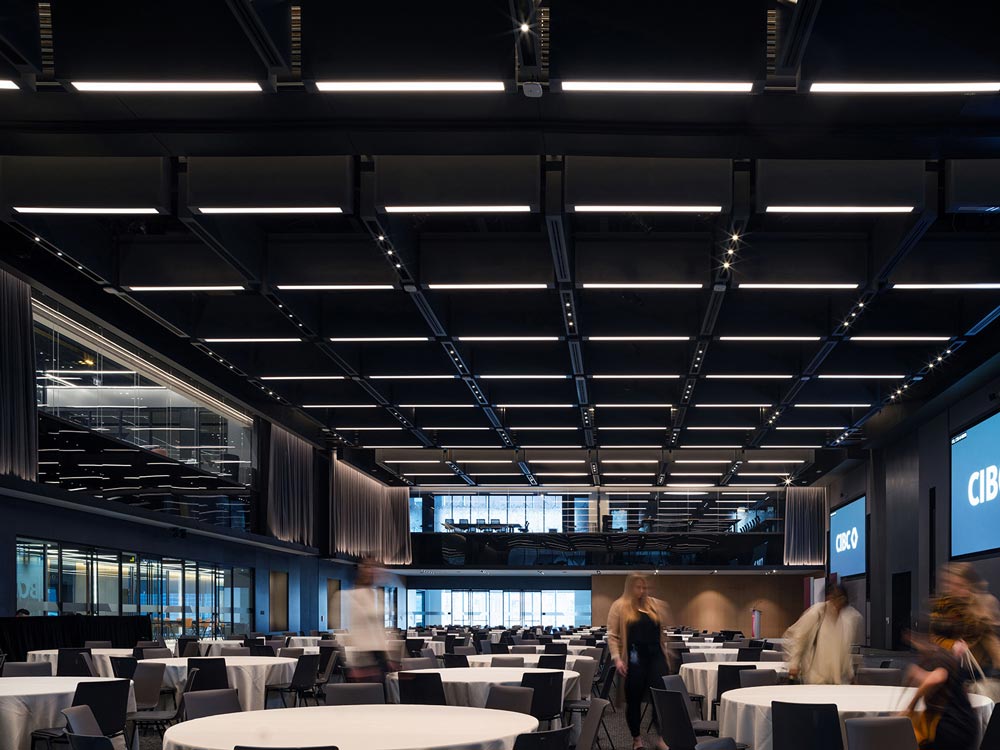 Accessibility was key, with the design team establishing an unaided street-to-meet path of independence for people of varying mobilities as well as gender-neutral washrooms, voice-activated controls, and contrasting materials and braille integration for people with vision loss.
Related
ARIDO Award: Elevator Cabs

The challenge of this elevator cab redesign was to create a mobile portal between a well-aged ground floor lobby that would seamlessly integrate with each of the floors above. Category: DISTINCT Inter ...

ARIDO Award: The Hive

The first of its kind in Canada, this 3D printed masonry wall is the result of a collaboration between design professionals, students, and faculty at an Ontario university. Category: CRAFT Interior De ...

ARIDO Award: Florette Restaurant + Bar

While interior designers traditionally aim for perfection in their projects, this design team chose to highlight the imperfect, comforting aspects of this new restaurant space on Toronto's Queen Str ...