News
World Mental Health Day – October 10th
Published on: Oct 10, 2023
🌍💙 World Mental Health Day: Prioritizing Mental Well-being in Interior Design 💙🌍
On this World Mental Health Day, ARIDO, the association of interior designers, reaffirms our commitment to promoting mental well-being through the practice of empathetic and inclusive interior design. We understand that mental health is an essential aspect of overall well-being, and the spaces we inhabit significantly influence it.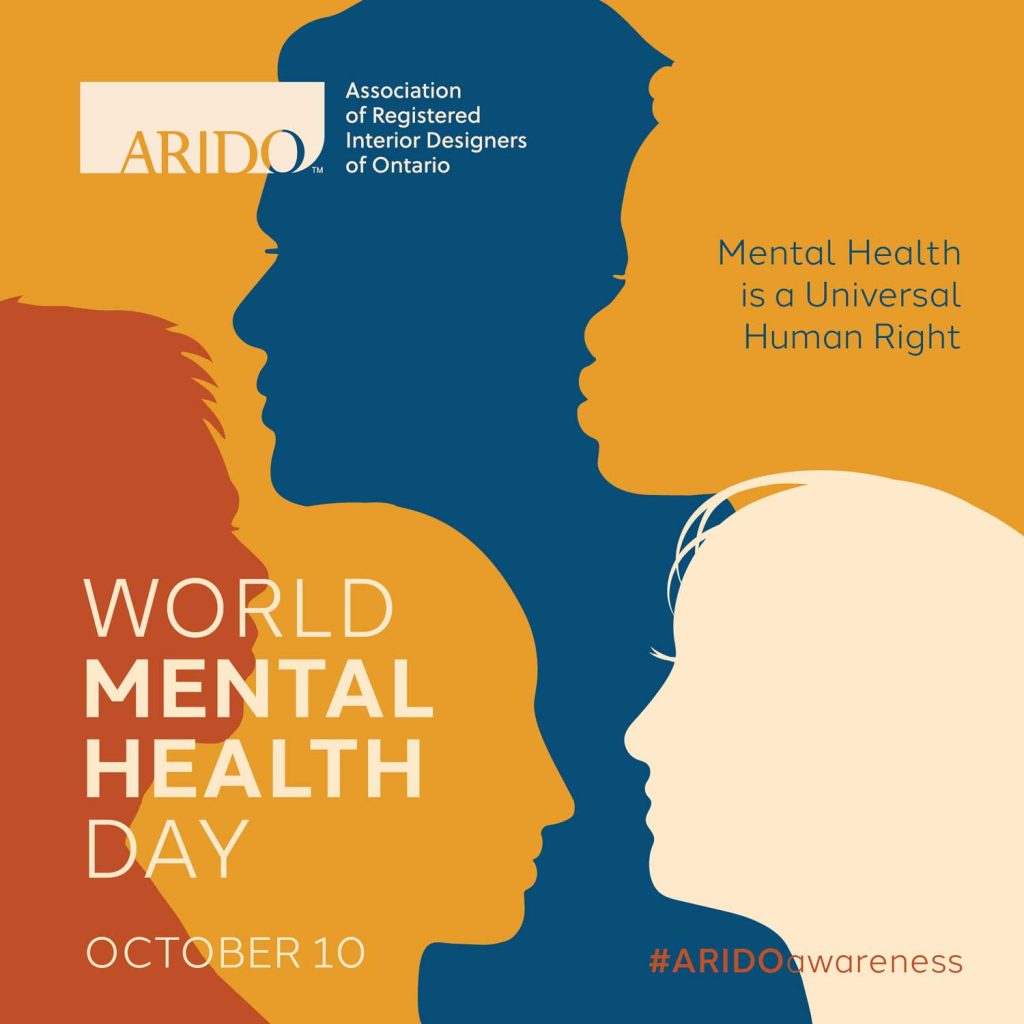 As an association of interior designers, our members play a crucial role in advocating for spaces that act as havens for mental rejuvenation, offering comfort, and solace. Through our collective efforts, we aim to encourage the creation of spaces that nurture emotional healing, mindfulness, and tranquility.
We invite our fellow interior designers and industry professionals to join us in this significant mission. Let's work together to champion the cause of designing spaces that inspire hope, encourage positive interactions, and provide unwavering support to those struggling with their mental health. By advocating for mental health-conscious interior design, we can make a meaningful and lasting impact on the lives of many.
Together, let's promote a world where mental health is a priority, not just today but every day.
#ARIDOAwareness #WorldMentalHealthDay #MentalHealthMatters #InclusiveDesign #EmpathyInDesign #ARIDOCommunity #WellBeingDesign