News
Recap: 13th annual ARIDO Southern Ontario Chapter Golf Tournament
Published on: Sep 28, 2023
The 13th annual ARIDO Southern Ontario Chapter Tournament was held on September 13th in Hamilton at Kings Forest Golf Course. Our 9 teams started teeing off at 11:30am and were greeted with Mimosas, sponsored by Arborite and Gabriel North, with a prepared lunch sponsored by Tigris Engineering Inc. We drove away in our Tarkett sponsored carts, fueled and ready to compete.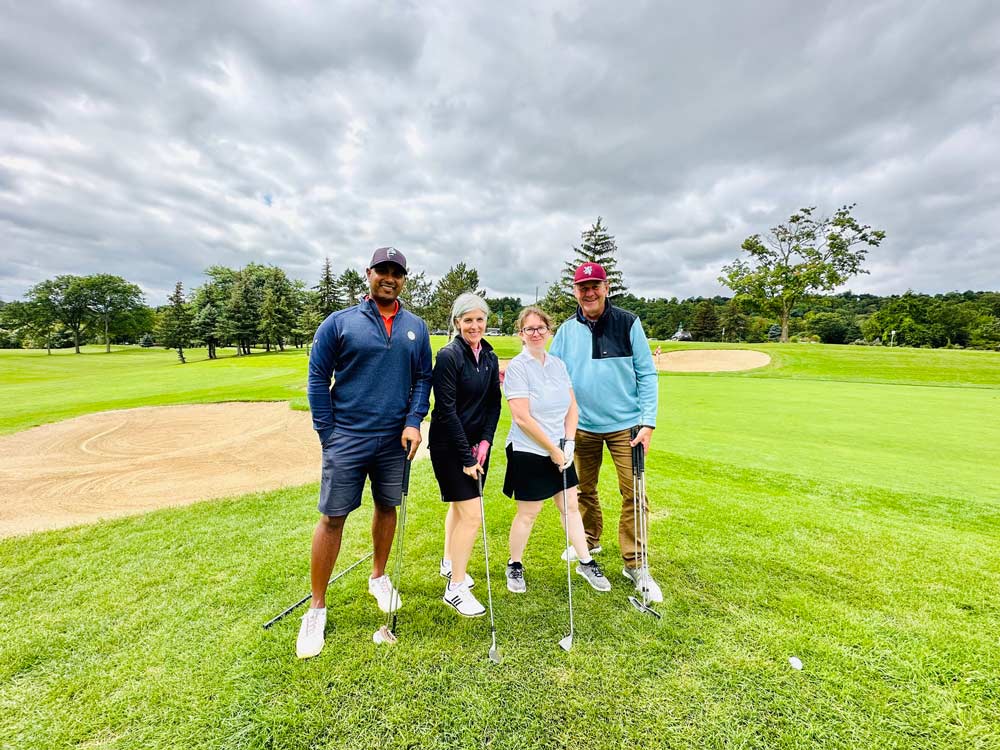 The course itself is beautiful and picturesque offering some interesting challenges amongst the meandering and gradient landscape. Teams were equipped with balls donated by D9 Studio and with the challenges of the course, these were certainly appreciated!
Laughter, banter, and even a few "fore's" were heard throughout the day. Not too far in, we were greeted by Mohawk with a beautiful fruit stand and treats that supplemented our snack bag sponsored by Wilsonart.
Teams started wrapping up their 18 holes by 4:30pm and the last teams arrived in at dinner time. We gathered in the clubhouse to participate in the raffle, have some drinks, socialize, and enjoy dinner together. With the generosity of our donors, we had a lot of great raffle prizes to select from and thanks to SOC volunteer, Michele Gunn, they were perfectly assembled and organized.
Following dinner we awarded our prize winners, pulling raffle tickets, and awarding skill on the course. Our winners are as follows:
Best Team Score - Team Tarkett
Most Honest Team - Design Link International
Men's longest drive - Tyler Ainlay
Women's longest drive - Sheri Crawford
Men's Closest to the pin - Dave Dunk
Women's Closest to the pin - Chris Tucker
Congratulations to all winners!
The tournament would not be a success without the dedication of our volunteers, support from the ARIDO staff, and the contribution of our sponsors. Thank you to Clenton Afonso from ARIDO, Penny Fobler-Cressy, Michele Gunn, Kings Forest staff, and the various other volunteers that assisted during the day.
As a recent cancer survivor, I personally want to thank all participants, sponsors, and donors who contributed to the success of our day and to our charity – the Cancer Research Society. We look forward to sharing our donation with you in the near future.
Sheri Crawford, ARIDO
Southern Ontario Chapter President 2023/24
Thank you to our Sponsors!