News
ARIDO's Interior Design Month Task Force 2023/24
Published on: Sep 15, 2023
We're thrilled to present the ARIDO committees for 2023/24. These individuals have stepped forward to advance ARIDO's current Strategic Plan and build equity, diversity, and inclusion into all that we do.
We'd like to thank everyone who raised their hand to participate and we can't wait to see how you advance ARIDO's work this year!
We are continuing our promotion and appreciation of the ARIDO Committees with the Interior Design Week Month Force.
We have a dedicated team of volunteers to help us expand on the scope and reach of Interior Design Month by developing a unified, collective voice for the profession in all jurisdictions!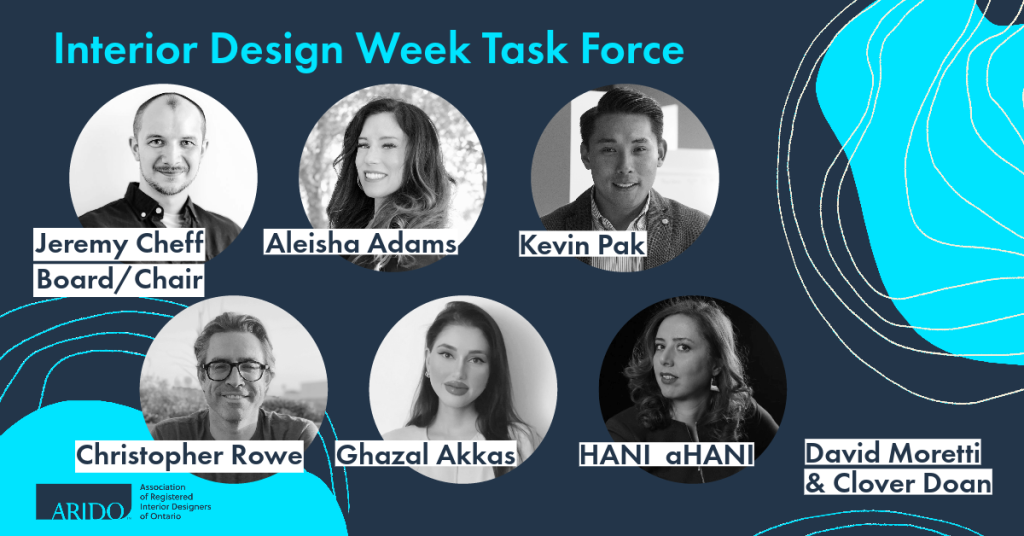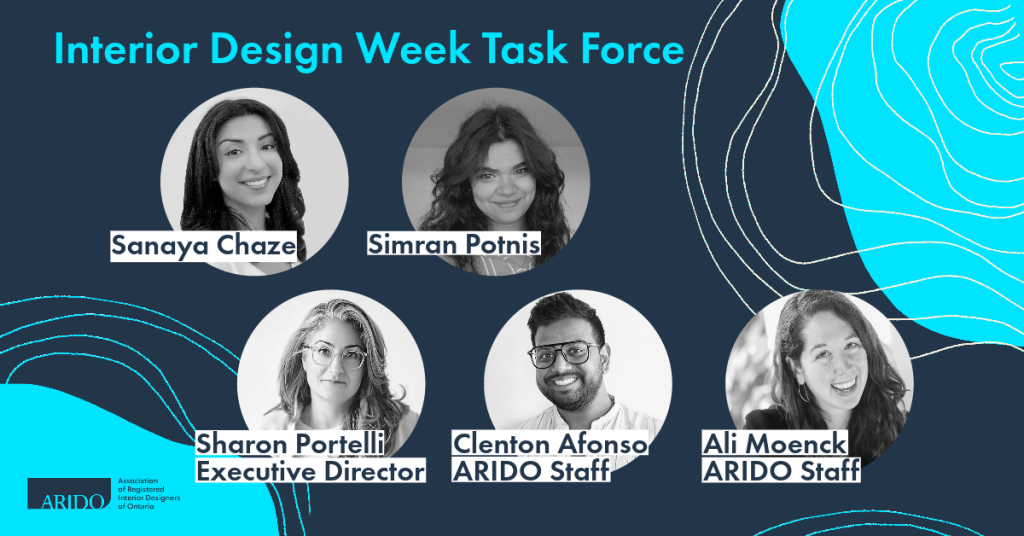 This group will develop and curate the programming which will include speaker sessions, project tours, collaborations, and more! Using their strategic insight, local perspective, and creativity, we're expanding the scope of Interior Design Month, and bringing more Ontarians into the conversation on Interior Design.
This group is composed of members, as well as industry partners who are keen to advance the conversation!
Jeremy Cheff, ARIDO (Chair)
Aleisha Adams, Student, ARIDO
David Moretti, Industry Partner
Kevin Pak, Industry Partner
Christopher Rowe, Industry Partner
Duong Doan, Student, ARIDO
Ghazal Akkas, Intern, ARIDO
Hani Ahani, Intern, ARIDO
Helga Bastiaan, Intern, ARIDO
Ilse De Cleene, Industry Partner
Jane Henderson, Industry Partner
Jennifer Ebel, ARIDO
Jiya Puri, Student, ARIDO
Laura Digiuseppe, Student, ARIDO
Nisreen Balh, ARIDO
Sanaya Chaze, Student, ARIDO
Simran Potnis, Student, ARIDO
Sharon Portelli, staff
Clenton Afonso, staff
Ali Moenck, staff