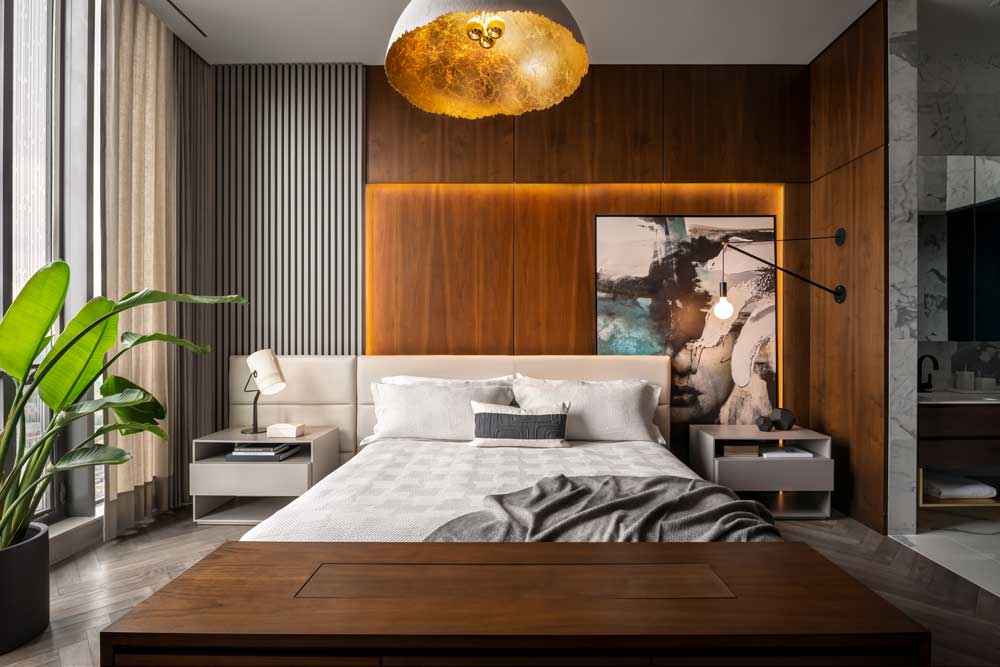 These bedroom interiors are what dreams are made of
It's #makeyourbed day and we thought it would be fun to roundup a few stunning bedrooms we published on BLOG//ARIDO
These Registered Interior Designers set the tone for a restful night's sleep and the sweetest dreams by creating original and unique spaces with a calm and relaxing ambiance for their clients.
This condo mixes hotel chic with seaside calm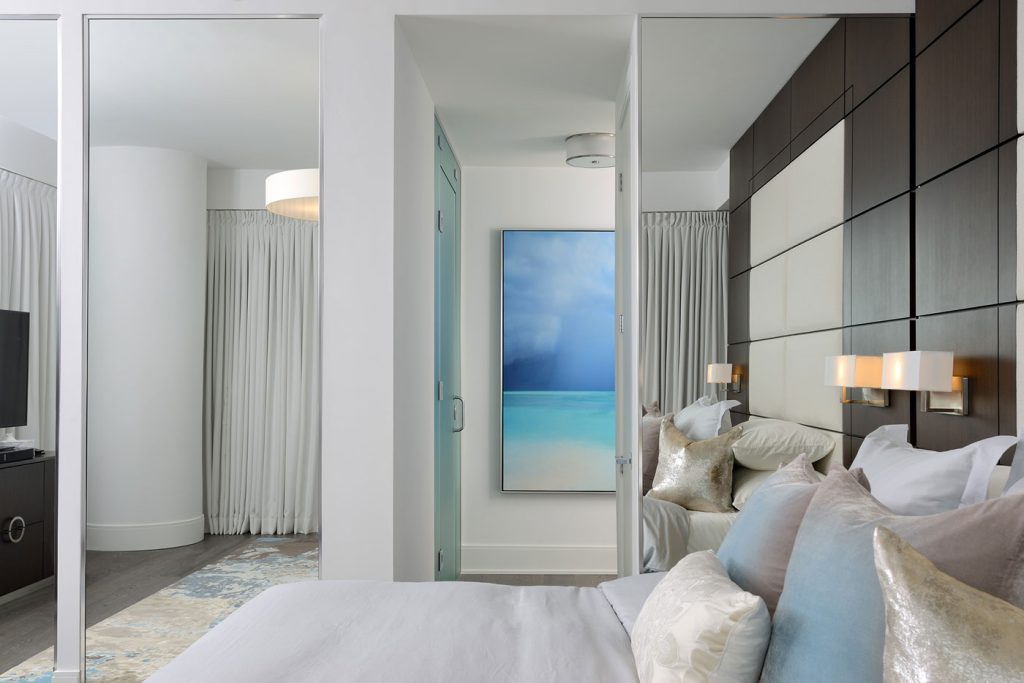 The client sought the convenience of living in the heart of Toronto, while enjoying jet setting to other major cities with a minimal commitment back home, was paramount. They wanted the look of a high-end hotel, infused with seaside calm, and customized millwork throughout.
Interior Designer: Heather Segreti, ARIDO
Design Firm: Segreti Design Inc
Project Photographer: Larry Arnal
Read full article here.
A vibrant masterpiece sets a playful tone in this cottage interior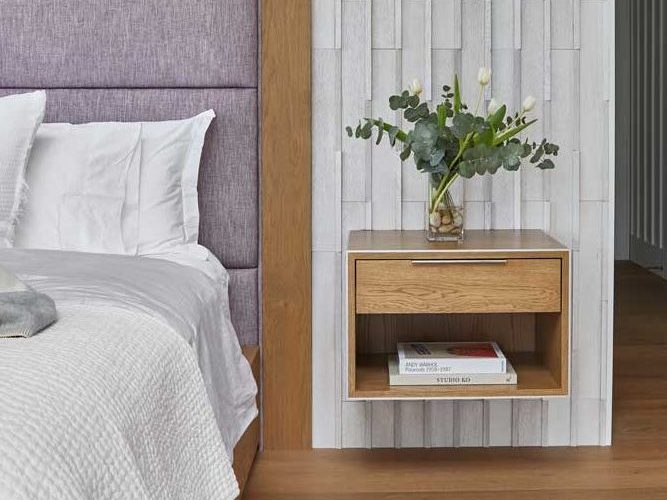 The Jellybean Cottage was designed to allow multiple generations to enjoy a fun and relaxing space together, while also enabling the owners to comfortably transition to living in their cottage full time and age in place.
Divided amongst the main level are the primary gathering spaces including the great room, kitchen, and Muskoka room, facilitating a social and relaxed environment. Meandering down a private corridor leads to the primary suite, which is easily accessible and spacious to allow for the owners to gracefully transition to full time living.
Interior Designer: Melissa Franklin, ARIDO
Design Firm: Madison Taylor Inc
Photographer: Niamb Barry Photography
Read full article here.
This Toronto condo is a perfect mix of tranquility and invigoration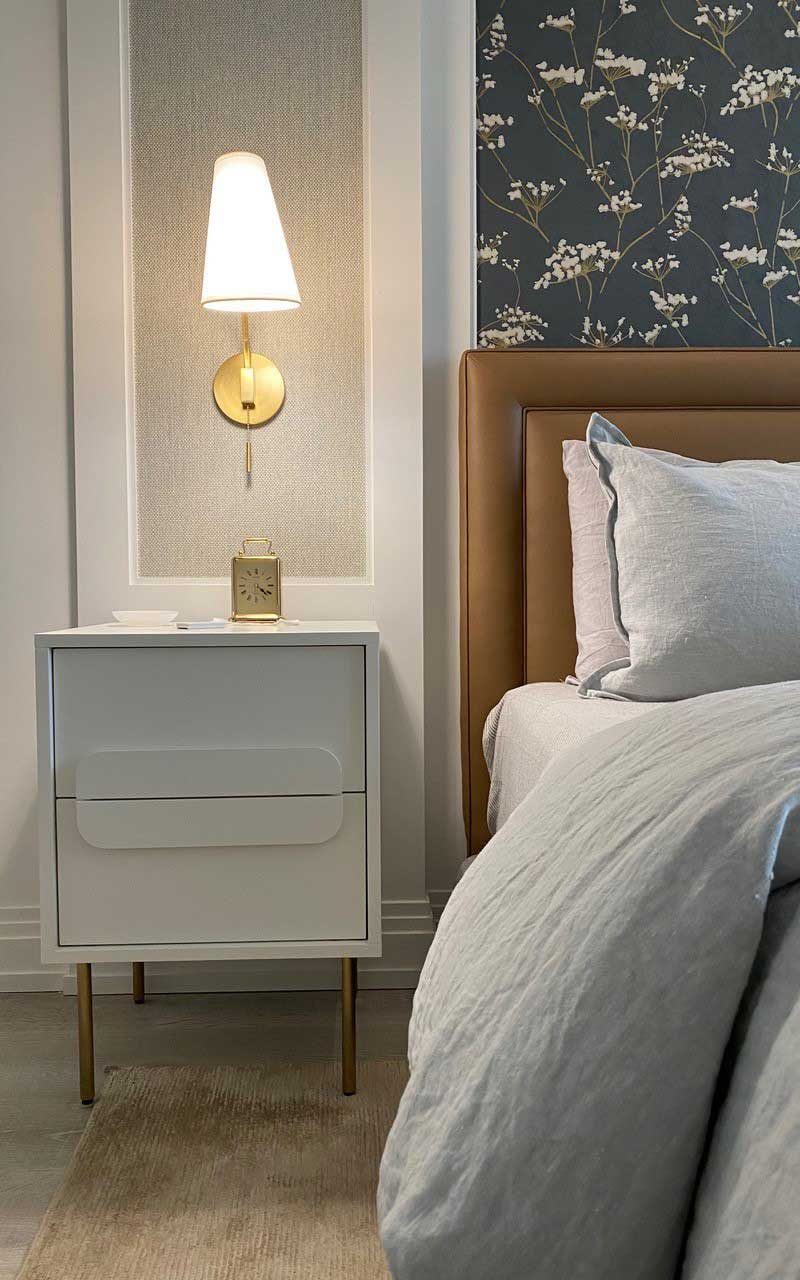 The inspiration for the master bedroom suite was the aesthetic of a tranquil boutique hotel, an original and unique space with a calm and relaxing ambiance. By using a combination of a leatherette headboard with accent floral wallpaper above it we designed a custom headboard that adds character and warmth in this room.
Vertical fabric paneling on both sides of the bed that incorporates practical bedside lamps, adds to the concept of a boutique hotel feel we wanted to achieve.
Interior Designer: Simon Rowlands, ARIDO
Design Firm: Rowlands Associates Inc.
Photographer: Rowlands Associates
Read full article here.
A serene condo in Toronto's bustling downtown
When purchasing this 1,205 square foot condo, steps away from Toronto's downtown core, the client imagined a highly customized, open space that buffered the hectic city environment with serenity and calm.
The design elements add up to an effective balance of functionality and style with modern, natural and rustic elements executed in visual harmony.
Interior Designer: Mini Ryu, ARIDO
Design Firm: Ryu Design
Project Photographer: Margaret Mulligan
Read full article here.
ARIDO Award: Charlotte Street Penthouse
Architectural wood detailing in this Toronto condo is carried through the interior and exterior in various iterations, fostering warmth. It is present from the very first moment one enters the home in the floor to ceiling wood panelling and closets in the hallway leading to the living area.
In the bedroom it provides a handsome backdrop to the streamlined bed and frames the opening to the exposed wet room off of the ensuite. Here, it contributes to the contemporary luxury hotel room vibe which the client appreciates.
Interior Designers: Kelly Cray, ARIDO: Neil Johnsohn, ARIDO; Jennifer Welsh, ARIDO
Design Firm: U31
Photographer: Gillian Jackson
Read full article here.
Related