Rich pops of colour embellish this flexible and collaborative workspace
The Lifetime Liberty Market Tower Leasing Office embodies ambition and adaptability through functional design within intentional spaces. Located in Toronto's growing Liberty Village, the workspace intends to motivate its team and clientele of executive professionals and small business owners alike, emphasizing aspirations of big dreams and new endeavours. In response to an evolving office culture, it inspires both a collaborative and flexible work style.
Designer: Stanley Sun, ARIDO
Design Firm: Mason Studio
Photographer: Scott Norsworthy
The leasing office is comprised of a 12-seat boardroom, multiple quiet office units, a kitchen and café hub, and an executive office suite. Natural wood finishes, slate and marble decorate the office space by balancing the sunlight and retaining a signature look.
The east side of the office features a deep, burgundy-painted wall, contrasting its surroundings with richness. Curves flow throughout – from the moment you arrive and are greeted at a custom front desk constructed by curved paneling.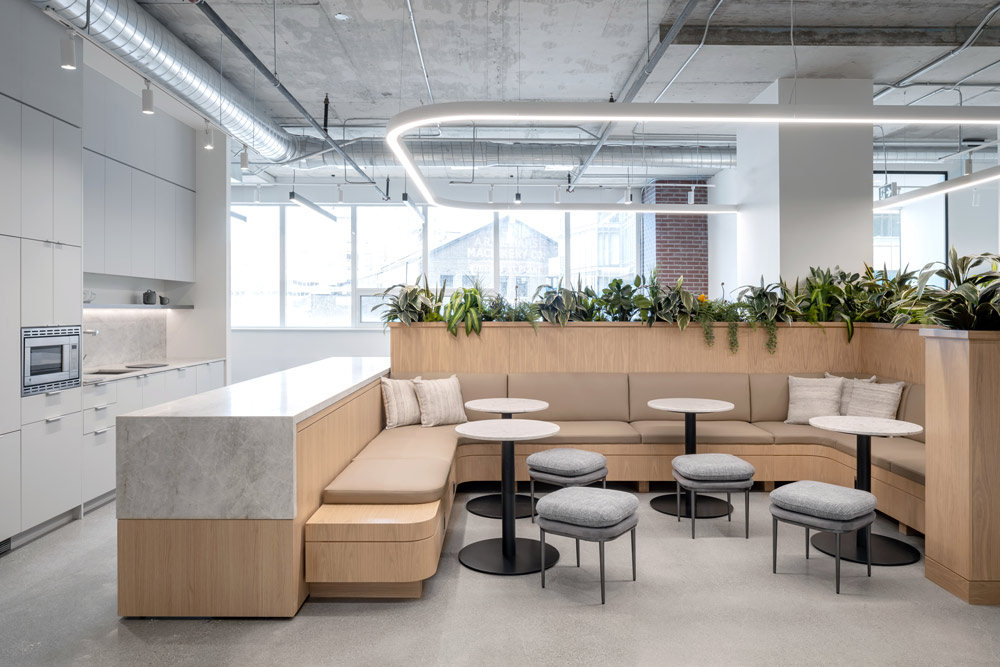 Inspiring and thought-provoking, The Lifetime Liberty Market Tower Leasing Office is an ideal space for brainstorming sessions and in-depth discussions that explore future intentions and the present moment.
Related