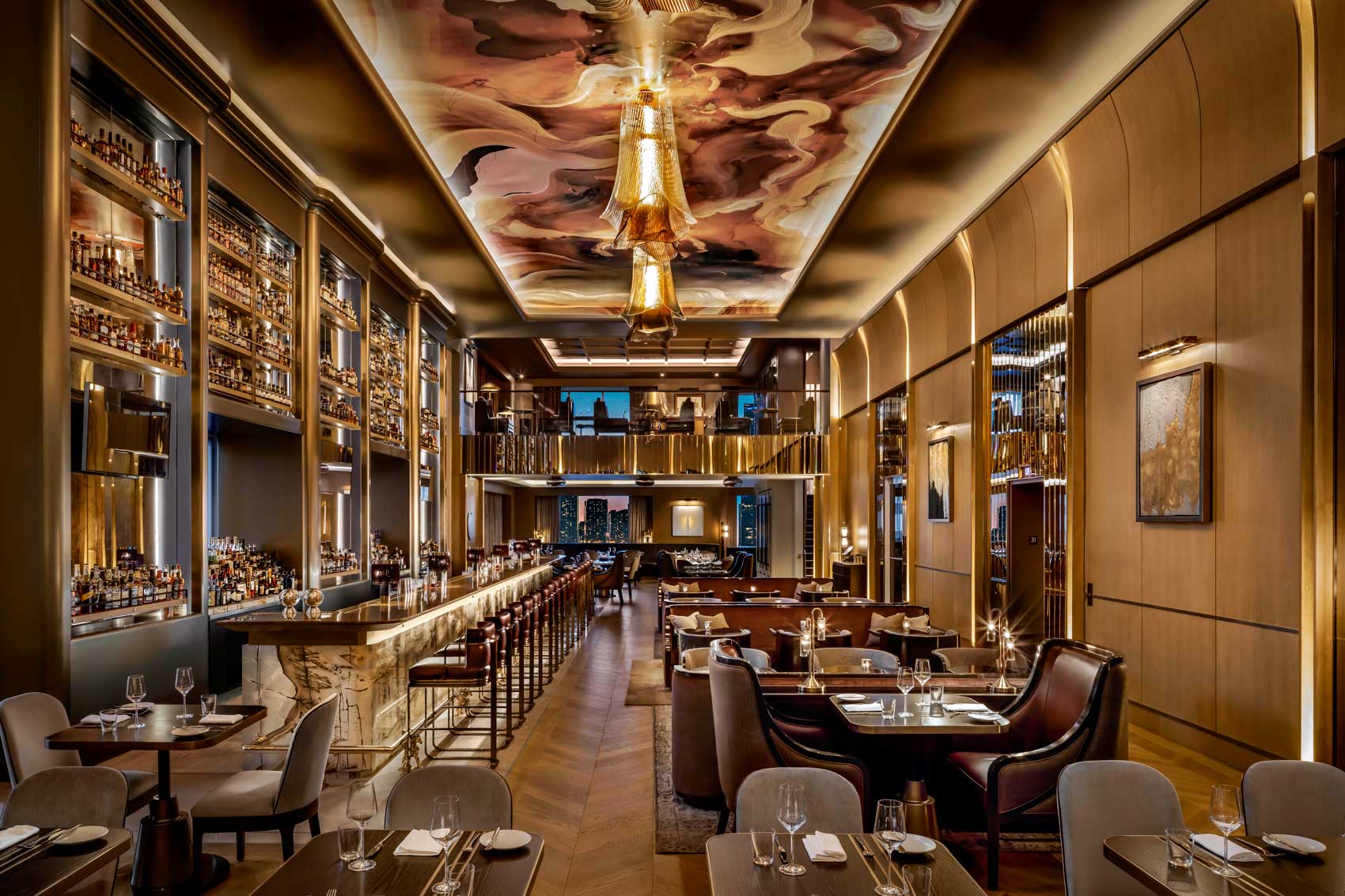 Let's raise our glasses to these Award winning restaurant interiors
In anticipation of the 40th anniversary of the ARIDO Awards Gala, we are taking a glance at some amazing past Award winning hospitality projects by Registered Interior Designers that are sure to whet your appetite!
Have you heard? ARIDO Awards will return to an in-person format this year on October 5th, 2023!
ARIDO Award Winner: St. Regis - Whisky and whimsy reform luxury hospitality design
Situated in the former Trump Hotel in the heart of Toronto's business district, the design team was tasked with removing associations with past ownership, while introducing Canadians to the historic St. Regis brand. Inspired by Toronto's vibrant cultural heritage, the redesigned lobby, lounge, and restaurant express an enduring quality, setting a new standard for luxury hospitality in the dynamic city.
Interior Designer(s): Allen Chan, ARIDO
Design Firm: DesignAgency
Photographer: Brandon Barre
Read full article here.
ARIDO Award: Aurora Armoury Canadian Food & Wine Institute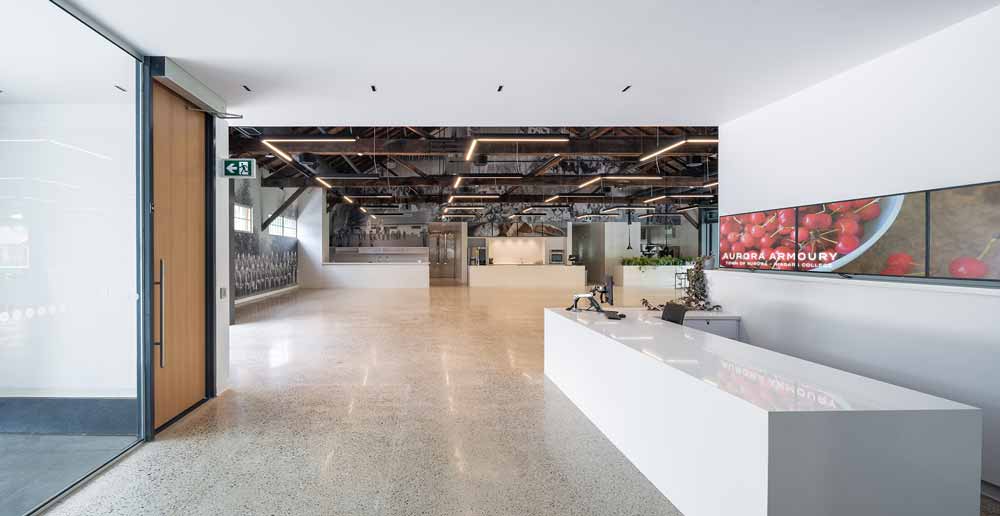 Constructed in 1874 for the Department of National Defence, the Aurora Armoury is a Federal Heritage Building and century-old community venue originally used for infantry training, town meetings, sporting matches and military parades across the surrounding park.
Restored in partnership between the Town of Aurora and Niagara College, the renovation and addition revives the local Armoury as a vibrant culinary and community hub, and outpost location for the Niagara College Canadian Food & Wine Institute.
The design strategy was to create an expanded teaching and event setting that serves both culinary students and community members while embracing the Armoury's rich history and prominent location at the edge of the Town Park.
Interior Designer: Valerie Gow, ARIDO
Design Firm: Gow Hastings Architects
Photographer: Tom Arban and Rémi Carreiro
Read the full article here.
ARIDO Award Winner: McMichael Canadian Art Collection Cafe
Reinventing the café space at the hearth of the Gallery's entrance hall required a respectful and deeply researched approach; considerate of the heritage architecture and mindful of the indigenous land it sits on. Rejecting the Eurocentric preferences among global design elite, the space is a showcase of Canadian-made products; celebrating Canadian craftsmanship, local materials, and time-honoured tradition.
The design solution is characterized by the legacy of the Gallery's original founders, Signe and Robert McMichael. The building itself literally grew out of their home and personal art collection. The heritage architecture remains untouched, while new pieces are integrated into the design to give the feeling of a fixed-in place restaurant and the flexibility of a multi-purpose space.
Interior Designer: Dyonne Fashina, ARIDO
Design Firm: Denizens Of Design Inc.
Photographer: Scott Norsworthy
Read the full article here.
ARIDO Award Winner: Nando's Woodmore Towne Centre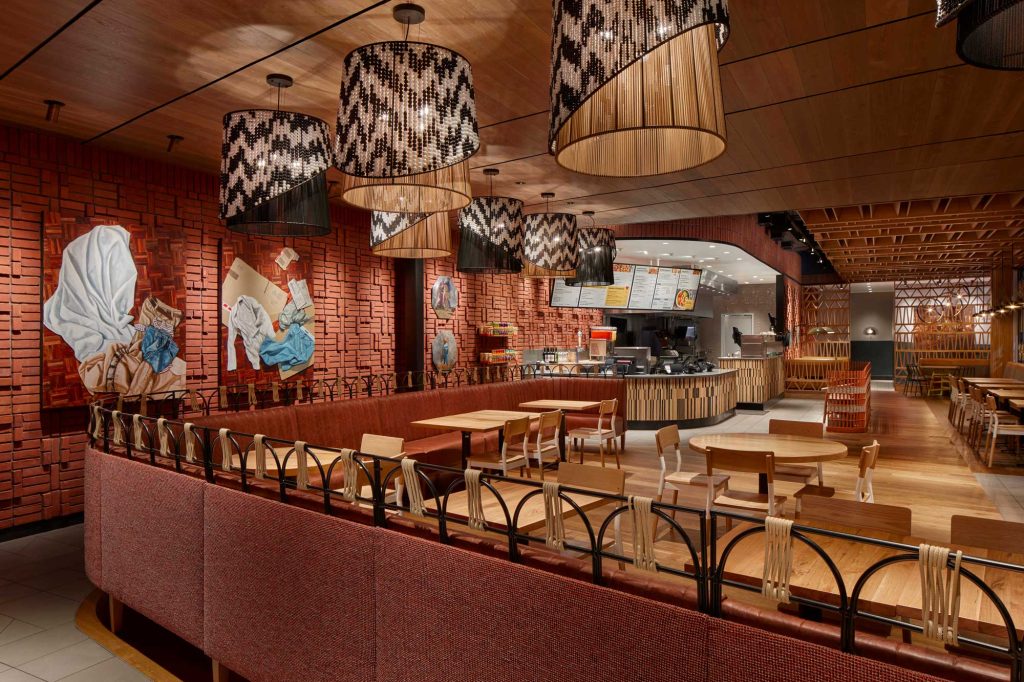 Located in an endcap of a busy shopping centre in Lanham, Maryland the Nando's Woodmore location was a great location to place what would become a busy restaurant and takeout spot. The design brief was to create an intimate environment and sense of place; a celebration of South African colour and craft. The existing space was devoid of character.
Interior Designer: Sarah Stafford, ARIDO
Design Firm: stré studio
Photographer: Greg Powers
Read the full article here.
The materials palette is as lush as the menu at this Toronto restaurant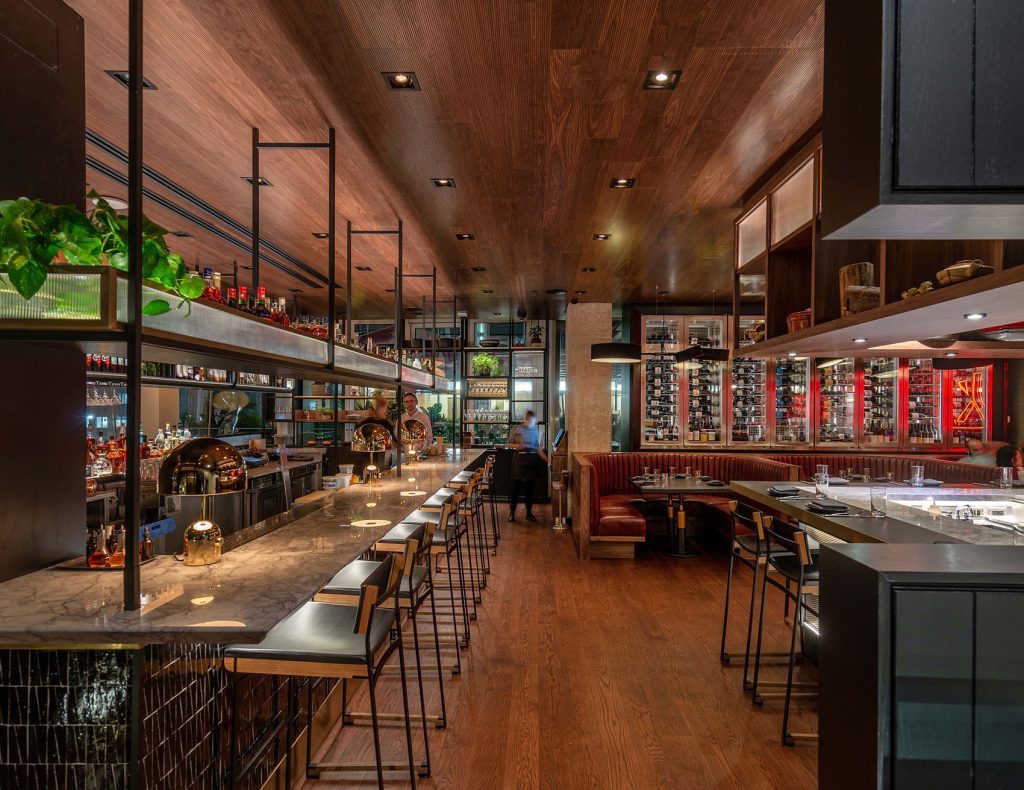 Our design team was contacted by David Chang, eight years after he launched Momofuku in Toronto. The brand has matured in new directions and experienced significant growth, so Chang called on DesignAgency to work with Momofuku once again to reinvent their signature Toronto restaurant. Kōjin, Momofuku's take on a steakhouse, is all about treating guests to the sensations of an open flame grill.
Interior Designer: Allen Chan, ARIDO
Design Firm: DesignAgency
Project Photographer: Bob Gundu
Read full article here.
Related