News
ARIDO Spotlight: Meaghan Maass
Published on: Jul 28, 2023
ARIDO member Meaghan Maass has just graduated from her Bachelor of Interior Design at Fanshawe College, but already has a defined and precise perspective on interior design. It's no surprise then, that she was awarded third place at the FORM Student Innovation Competition with Formica, for her Mooi Modular Storage Units design.
Meaghan is now embarking on the next phase of her design career, read about her goals for future, as well as her experience of completing her interior design education online throughout the pandemic.
1. Tell us a bit about yourself?
I was born and raised in a small town in Ontario, Canada. I have just recently graduated from the Bachelor of Interior Design program at Fanshawe College and I am so excited to begin my career in the interior design field. My goals for the future are to work towards my NCIDQ certification and potentially one day complete a master's degree in architecture. But for now, I am looking forward to getting my feet wet in the design world!
2. Why did you choose to study and practice interior design?
Art has been a passion of mine since I was a child and I have always wanted to do something in the creative field. I found the interior design program at Fanshawe in my last year of high school; the rest is history! In my first year at Fanshawe, I fell in love with the community and profession and knew that this career was for me. Something about how interior design blends being creative with these technical aspects gripped me and will never let me go.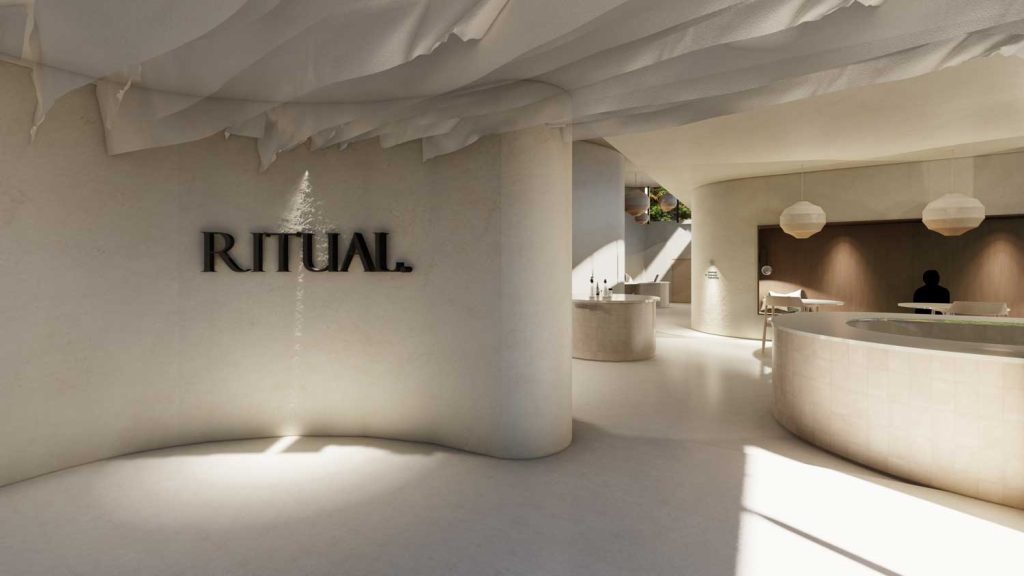 3. Can you describe your style in one word?
Crisp
4. How do you approach work-life balance?
As a new graduate, I am still trying to find the flow of a balance. But during my undergraduate, so many of my projects bled into my everyday life it was hard to even draw the line between work and life, which was a great thing. I feel like being a designer is a lifestyle, not a profession. I always find myself looking around and analyzing my surroundings, subconsciously gathering inspiration and plotting ideas or concepts.
5. How do you spark your creativity?
I once had a professor tell me to see every obstacle as an opportunity, then watch that opportunity become the best part of your design. I've found that I feel the most creative when put in a situation that is out of my comfort zone or unfamiliar.
Sometimes I'll set challenges for myself. Like using a material or colour that I'm not familiar with, experimenting with a new style or even trying a new activity or hobby. Even sometimes I am surprised by the result.
6. What are the biggest challenges you faced and how did you overcome them?
I would have to say the pandemic was the most recent challenge I've faced. Fanshawe College moved to online learning about a month into the second semester of my first year meaning I completed over 50% of my degree online. I felt so disconnected at times from my professors and classmates, it was just me in my bedroom with my laptop for over two years. There was definitely an adjustment period when we moved to online classes but I decided to make the most of it by looking at the positives in the situation. You couldn't beat the commute!
7. What did you discover that you didn't know before? How did interior design or your projects shape you personally?
With every project, I learn something. Sometimes personally, sometimes professionally, sometimes big, sometimes small. The list of things that I've discovered because of interior design could go on forever.
Personally, interior design has influenced my way of thinking to have a more analytical approach, even in everyday life. Always gathering ideas and digesting the environment around me.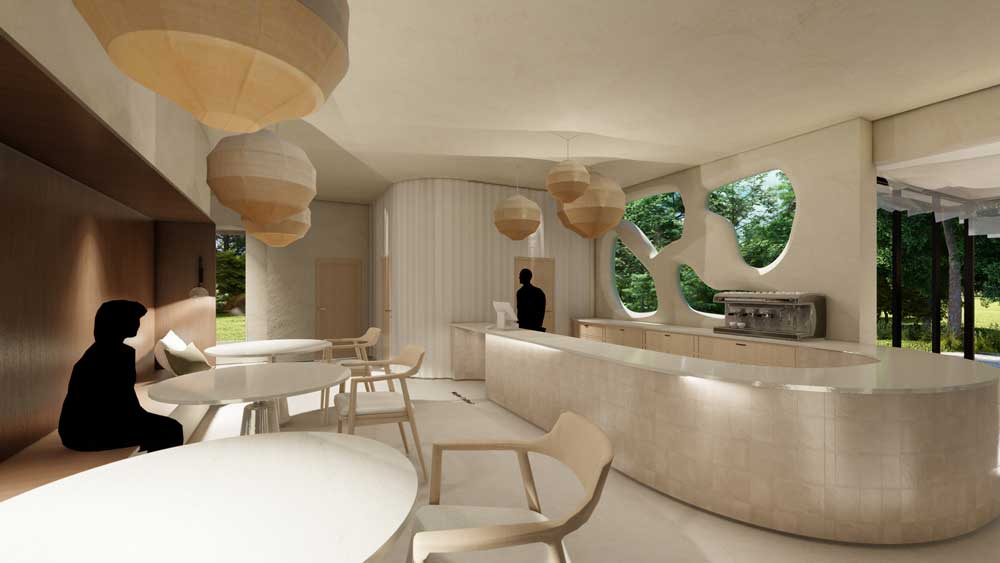 8. Do you remember the first design that struck you or lingered in your mind?
On a trip to New York in 2017, I visited the 9/11 Memorial and Museum. Before this visit I never exactly understood how interior design and architecture could convey feelings or emotions to the occupants of a space. I still specifically remember the moment I walked up to the edge of the memorial, which was one of the footprints of the buildings. I felt heavy, like a blanket had been thrown over me.
There were hundreds of other people gathered around the memorial and everyone was completely silent. The design of the memorial captured the significance and tragedy of the event in such a dynamic way that you could feel it in your core. It was such a powerful moment and I will always remember it.
9. What is one thing you did for the first time recently?
I ate octopus for the first time
10. How would you describe your last year?
In one word: spectacular. I hit many milestones this past year and have had so many wonderful experiences and opportunities inside and outside of the design community.
11. How did you develop your distinctive style?
To be broad, I feel like it found me over time. While all of my projects may aesthetically look quite different there is definitely a piece of my personality in each one that ties them all together.
12. What is a quality you most cherish in your designs?
Timelessness. I was given the advice very early on in my education to never follow trends and I have tried to stay true to that throughout my experiences. In my opinion timelessness contributes to the overall value of each and every design as it demonstrates a thorough and thoughtful approach.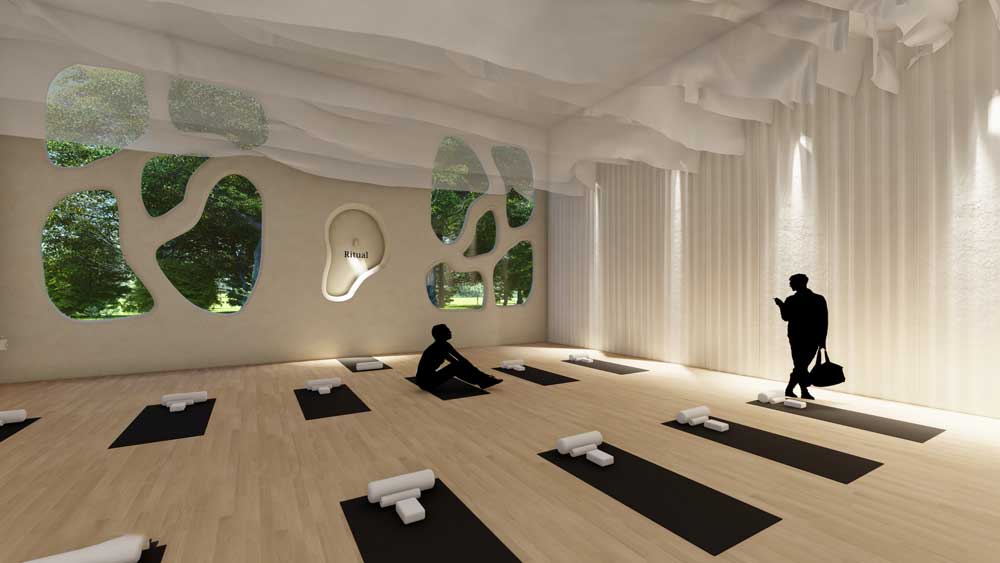 13. Did social media affect your work? If so, how?
Especially because of the pandemic and being online for such an extended period of time, social media was such a great platform to connect with peers and gain inspiration from other designers. It has allowed me to connect professionally with people I would never normally have the opportunity to and gain their critiques and knowledge on various projects.
14. What advice would you give someone who is interested in interior design?
When I was first introduced to one of my professors in my first year she stressed that I needed to be thoroughly dedicated to the profession to be successful. That I needed to live and breathe design, creativity and innovation.
That scared me at the time, but after four years I understand her passion.
That would be my advice to someone who is interested in interior design, understand that it takes dedication and hard work, but it will be extremely rewarding.
15. How can people connect with you? What is your preferred method of communication?
Email: meaghanm@rogers.com
LinkedIn: https://www.linkedin.com/in/meaghan-maass-mam/
About the ARIDO Spotlight
The purpose of the ARIDO Spotlight is to spark meaningful conversations.
We think honest and real conversations are at the heart of community building. Every voice matters and that there is a place for everyone in these conversations.
We feel it's far more touching and honest to hear from the members who make up our design community – from members at large firms to small business owners, students, newcomers and independent creatives.
Would you like to be featured? Complete this form at the link below:
-The ARIDO Communications Committee
Don't hesitate to contact Ali Moenck at communications@arido.ca if you have questions.