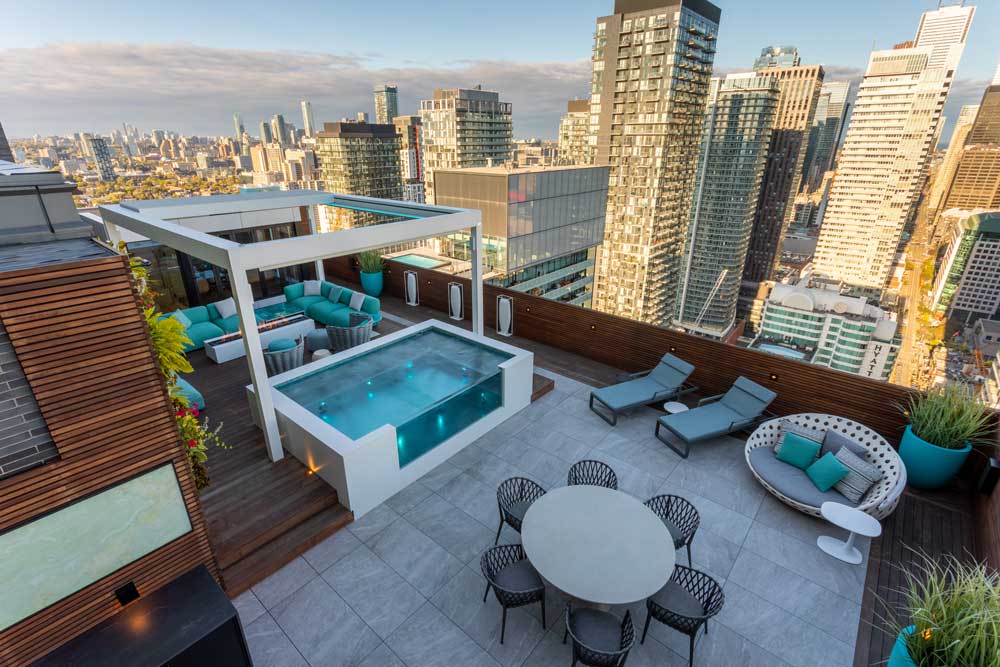 These outdoor spaces give lounging a whole new meaning
We have rounded up a few of our favourite outdoor projects designed by Registered Interior Designers on BLOG//ARIDO, from inviting front porches that add curb appeal to award winning designs for patios, indoor/outdoor spaces, outdoor kitchens, and backyards meant for lounging and relaxation during the warmer months or year round, we've got it all! So sit back, and enjoy!
ARIDO Award: Windfield
How do you maximize the connection to nature and views to the outdoors? This project smooths the indoor and outdoor connection through a variety of covered outdoor seating areas for group dinners or a quiet coffee alone.
This protection from elements allows for the spaces to be used throughout the year and thus maximizes access to those areas.
Interior Designers: Melissa Franklin, ARIDO; Stephanie Duncan, ARIDO
Design Firm: Madison Taylor
Photographer: Niamh Barry Photography
Read the article here!
Connecting the outdoors: blending public and private space in a cul-de-sac home
Exploring potential links between the outdoor and the indoor spaces became central to this design. From the street, through the main level of the home and all the way to the backyard, Interior Designer Adriana Mot planned areas of activity that are visually interconnected and hold a dynamic, spatial dialogue of proportion, views, textures, and colours.
In fact, locating the pool was critical in setting up the backyard to include a cooking and eating area, a comfy seating around a marshmallow-ready fire pit and a sunbathing area. As an added bonus, the convenient outdoor shower allows the kids to quickly get ready for dinner without dripping in and out of the house.
Interior Designer: Adriana Mot, ARIDO
Design Firm: Dochia Interior Design
Read the article here!
An Interior Designer's Guide To The Ultimate Outdoor Kitchen
Our summers are short. From March through to July and into November, an outdoor kitchen allows us to share our food experiences with family and friends extending our outdoor playtime. More people are choosing to invest in their homes and backyards rather than vacationing elsewhere.
Before planning and spending on this space, ask yourself some simple questions: How much time do I want to devote to maintenance? What's critical-to-have, must-have, and nice to have? Knowing this will save you a lot of grief and disappointment.
Interior Designer: Dolores Pian, ARIDO
Design Firm: Dolores Pian
Read the article here!
A blend of modern and rustic chic decorates this Niagara-on-the-Lake home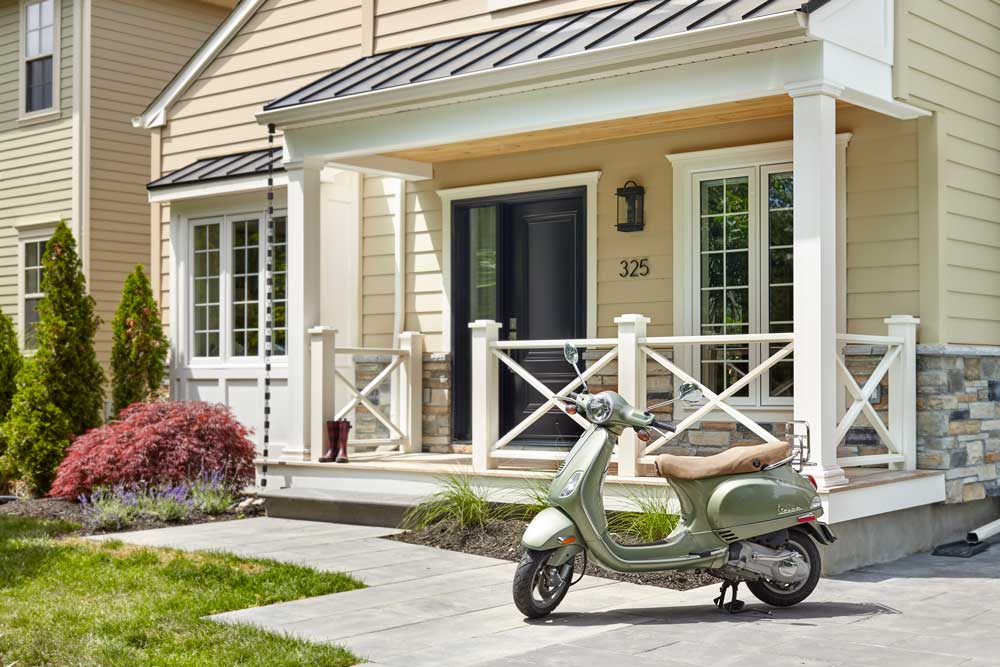 By adding a covered front porch, squaring off the existing bay window and removing the half circle transom window from the second floor, Tracy Clipsham, ARIDO increased the visual curb appeal of this home.
The new exterior finishes compliment the charm of Niagara-On-The-Lake that the homeowners were very fond of. Besides adding to the curb appeal of the home, the newly added covered porch protects the homeowners from the elements when entering and leaving the home.
Interior Designer: Tracy Clipsham, ARIDO
Design Firm: Liv 4 Design Inc.
Photographer: Kelly Horkoff
Read the article here!
ARIDO Award: Charlotte Street Penthouse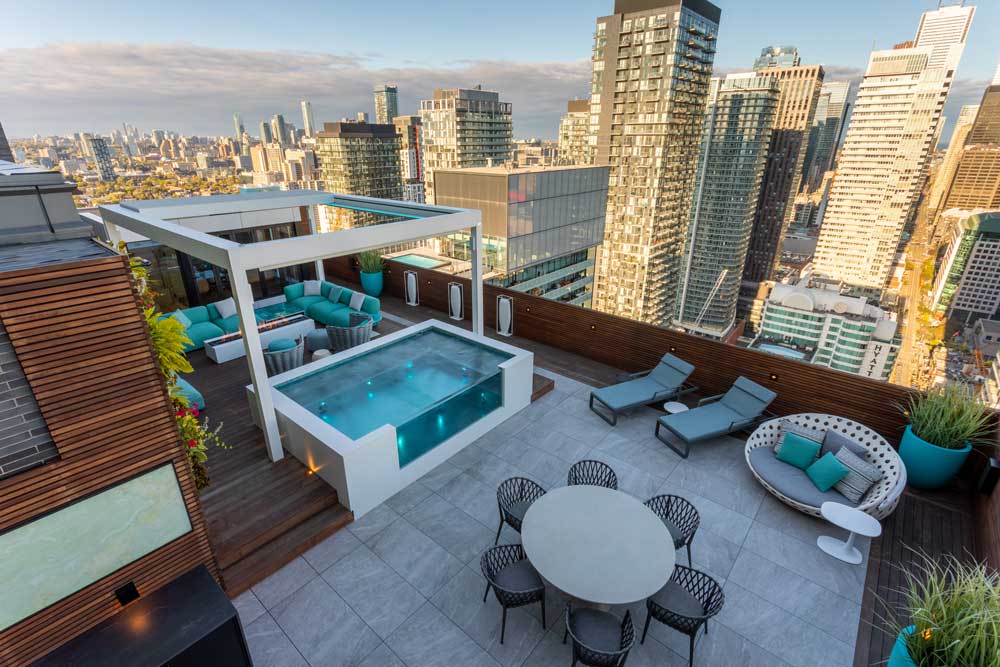 The expansive terrace with a lively Miami-inspired club vibe was an opportunity to extend the client's entertaining opportunities during warmer months. In this space slatted wood details partially disguise the building's dark brick, while an elevated platform accommodates plenty of lounge seating and tables.
Interior Designers: Kelly Cray, ARIDO: Neil Johnsohn, ARIDO; Jennifer Welsh, ARIDO
Design Firm: U31
Photographer: Gillian Jackson
Read the article here!