Your next great listen: "Rewind Design" a podcast on the history of cottages in Georgian Bay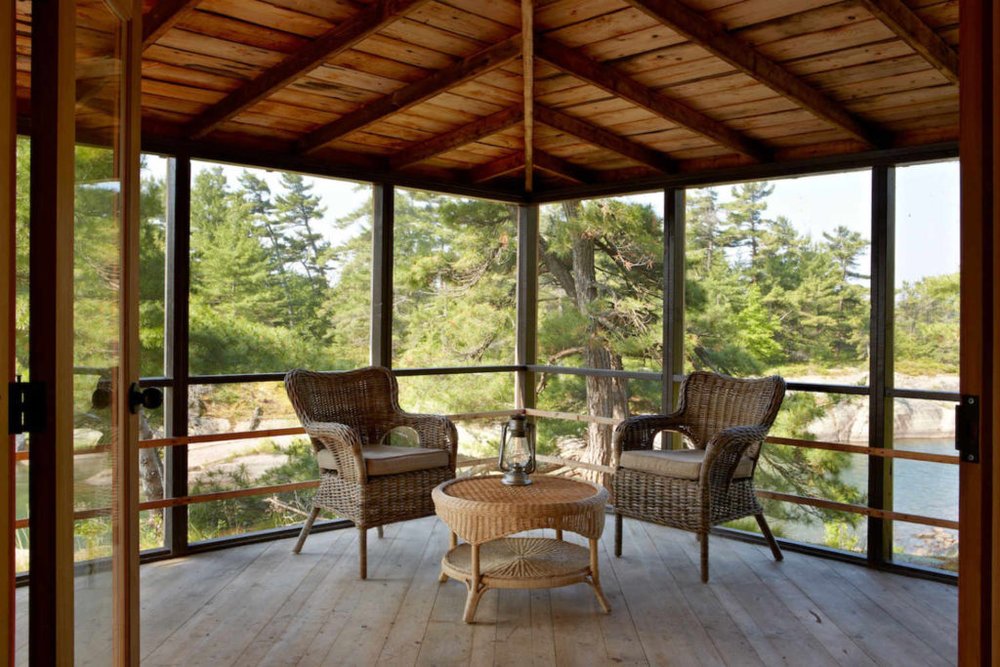 Welcome to Rewind Design, where history meets sustainability, led by Georgian Bay Interior Designer, Katy McNabb, ARIDO. Graduating with a Bachelor of Interior Design from Ryerson School of Interior Design, she is a Registered Interior Designer, as well as NCIDQ certified through National Council of Interior Design Qualification.
As an interior designer in Ontario's cottage country, I believe it is very important to understand the history and environment of the area that I live and work in. I was called home to Georgian Bay in spring of 2020 when presented with the opportunity to begin my career as a cottage designer. In an effort to reconnect with my hometown, I began to research the rich history of the area.
I quickly realised the impact that cottages and cottaging is having on our shoreline and lakes. I started to understand the importance of sustainable design, and decreasing our ecological footprint. My studies had also developed a fascination with old buildings, history and preserving architecture, and so began my research of both sustainability and restoration.
Season 1 of Rewind Design, and the initial intent of the podcast was to share family cottage stories and history. My podcast journey started when I moved back to Georgian Bay and began spending all my waking hours at the family's cottage in the South Channel of Georgian Bay. As I explored the area, I was overcome by a curiosity about the origin of the cottages surrounding me and how all these cottages ended up here. How had they endured so many years on the outer islands with unrelenting west winds and rugged terrain?
I began to reach out to fellow cottagers in my area to ask them about their history, and was inundated with interest. I have since met with dozens of generational cottagers across Ontario, mainly in the historical areas of Sans Souci and Pointe Au Baril. I have been given a glimpse into the daily life of cottaging, spoken to 6th generation cottagers and have documented many late 18th century cottages. The vast history of not only the families' personal histories, but also the cottages in these remote areas is exceptional.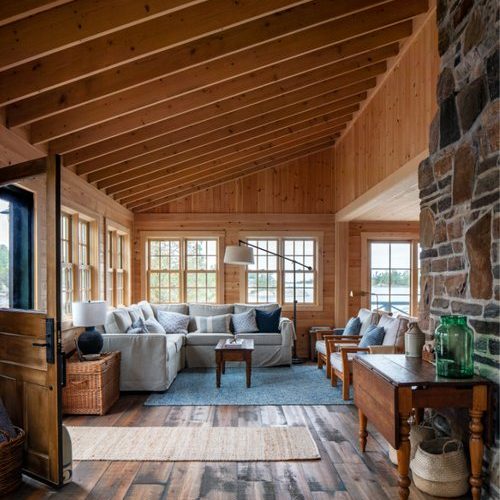 Season 2 of Rewind Design, which has recently launched focuses on sustainable design along the shores of Cottage Country. Season 2 is funded by the King Family Bursary from the Georgian Bay Land Trust. The podcast offers in-depth discussions on protecting the shoreline via green energy, sustainable building materials + methods and the maintenance of natural landscapes to bring harmony between design and nature.
Featuring interviews with experts in the field, Season 2 covers a range of topics showcasing sustainable architects and designers who encourage reducing ecological footprint and promote energy reduction.
I will also be including builders, contractors and landscapers in the discussion to speak about best practices when building sustainably from all perspectives. The podcast also aims to motivate cottage owners to adopt simple and effective sustainable design methods when renovating or building new.
Listen to first two episodes in Season 2 of Rewind Design
Season 2, Episode 1: Rupert from the Georgian Bay Association
Season 2, Episode 2: Restoration on Georgian Bay with David Ballentine
Read more about Katy's amazing project here!
Related
ARIDO Award: Elevator Cabs

The challenge of this elevator cab redesign was to create a mobile portal between a well-aged ground floor lobby that would seamlessly integrate with each of the floors above. Category: DISTINCT Inter ...