News
ARIDO Spotlight: Jude Kamal, ARIDO
Published on: Jun 09, 2023
Meet Jude Kamal, ARIDO! Jude is a Registered Interior Designer based in Toronto who specializes in design for restaurants and homes. You might recognize Jude as she is currently a Director on ARIDO's Board of Management, or maybe you participated in the discussion she hosted on her project for Tabule Restaurant for Interior Design Week in 2022.
She grew up in Amman, Jordan, where she was surrounded by creative individuals and entrepreneurs, which inspired her to start her own interior design practice - Sansa Interiors Inc. Jude's style is best described as holistic, and she finds herself returning to nature for inspiration. Hear about Jude's process and her biggest challenge as a business owner in this Spotlight!
1. Tell us a bit about yourself?
My name is Jude and I am a curly haired, 5'3", fun-spirited interior designer from Toronto, ON. Aside from chasing adventure, I run my own interior design practice; Sansa Interiors Inc.
Since the Beatles made a song for me, I promised them to always make spaces better. I've created a very distinctive interior design approach and process to tackling our projects. I have designed many homes and restaurants, and I love every step of the process.
I grew up in Amman, Jordan, where my parents unleashed my wild soul and ignited my creativity at a really young age. My siblings and I would climb trees, play with the neighbours and make art. I also was surrounded by entrepreneurs and creators; from my grandma being a big fashion designer to my own parents each running businesses - I saw it all and thought: one day, I'll just be running my own race too.
2. Why did you choose to study and practise interior design?
I've always loved art and architecture ever since I was a kid and knew what I wanted to do and just did it.
3. Can you describe your style in one word?
Holistic.
4. How do you approach work-life balance?
This is a very tough thing for me and I am still working on it. It is not as easy to allow yourself to take breaks or stop work, especially when you run your own company.
The method that seems to work best for me is: setting an alarm for when I will be shut down and stop work and scheduling a break into my calendar. Some days I ignore the alarm and forget to eat, but I am getting better at this.
Another method is scheduling a fun activity or workout after work so I am forced to shut down and go.
5. How do you spark your creativity?
In so many ways! The answer to all my creative creations will always be nature. Nature is always changing and so it constantly is a source of inspiration for me.
Just being open and accepting of your surroundings can do wonders as well.
6. What are the biggest challenges you faced and how did you overcome them?
I face many challenges on a daily basis and sometimes you have to pick your battles.
One of the biggest challenges that I ever took on is starting my own practice and grinding to grow the team and company. I wouldn't say I have overcome this challenge, I am constantly working on it and constantly looking for ways to improve.
For mini-challenges, like a difficult client, I usually step away to gain a new perspective then come back to tackle whatever it is on hand.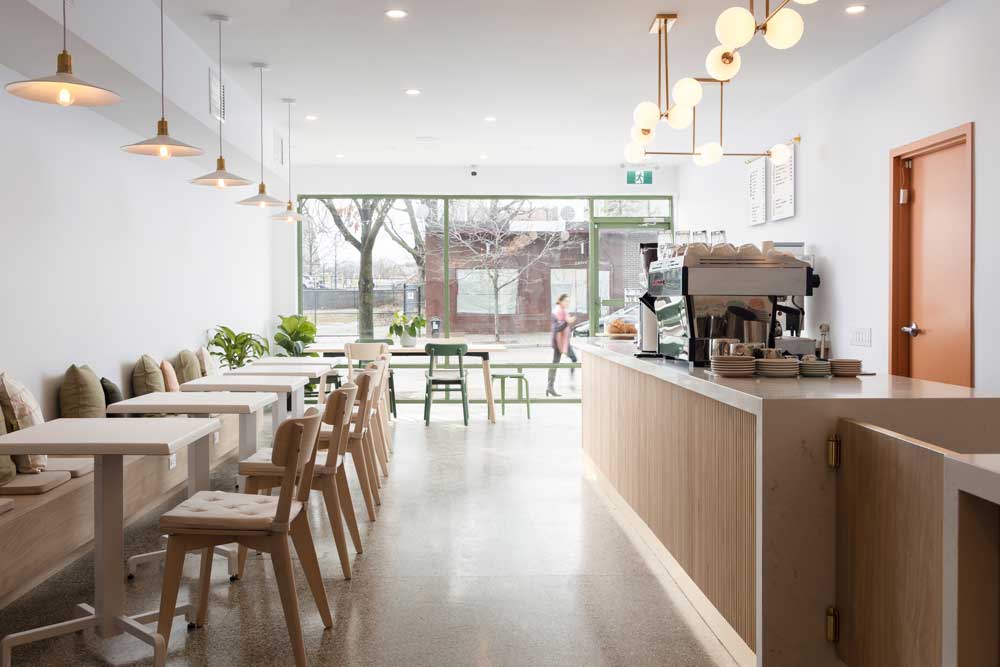 7. What did you discover that you didn't know before? How did interior design or your projects shape you personally?
I discovered that being an interior designer is a very tough and demanding job. It requires you to be top notch, up to par and very attentive to detail. It made me see things differently, and allowed me to always want to be a better person and produce better work.
Our projects usually take shape based on experiences we lived or want people to live. It shapes us to be open to different cultures, people, perspectives and take that and apply it to a space. It almost is a collage of all these beautiful elements.
8. Do you remember the first design that struck you or lingered in your mind?
100%!
Alvar Aalto's Villa Mairea. I came across it in a book and researched it a lot afterwards.
9. What is one thing you did for the first time recently?
Got a tattoo.
10. How would you describe your last year?
A rollercoaster. Many highs, many lows but overall a thrill.
11. How did you develop your distinctive style?
Probably by having a slightly unconventional upbringing. I like to layer clothing just like how I like to layer spaces.
I believe that "style" is a thing that is always evolving as you evolve. So I would say while my distinctive approach is evolving, being interested in travel, exploration of culture and intrigued by nature's energy and flow all contribute to this collection of visuals that we call style.
12. What is a quality you most cherish in your designs?
The materiality and nature's presence in them.
13. Did social media affect your work? If so, how?
Social media is just another extension of how you portray and display your work.
A few years back I was featured on Instagram as a vital community member. It helped give me the exposure as a creative person.
Now, for Sansa Interiors Inc. we like to utilise social media to inspire, educate and showcase what is possible for individuals.
14. What advice would you give someone who is interested in interior design?
Always follow your interests, be curious, never take no for an answer.
15. How can people connect with you? What is your preferred method of communication?
Instagram: @JudeKamal
Instagram: @Sansa.Interiors
our website: www.sansainteriors.com
About the ARIDO Spotlight
The purpose of the ARIDO Spotlight is to spark meaningful conversations.
We think honest and real conversations are at the heart of community building. Every voice matters and that there is a place for everyone in these conversations.
We feel it's far more touching and honest to hear from the members who make up our design community – from members at large firms to small business owners, students, newcomers and independent creatives.
Would you like to be featured? Complete this form at the link below:
-The ARIDO Communications Committee
Don't hesitate to contact Ali Moenck at communications@arido.ca if you have questions.