BID projects – Humber College
We are thrilled to continue our celebration of the class of 2023 from Ontario ARIDO-recognized schools this year. This is our third year of posting graduating student work on BLOG//ARIDO and we are pleased to share their accomplishments with the ARIDO community and beyond.
ARIDO has worked with these schools to promote a selection of 4th year BID student work on BLOG//ARIDO and will be posting the work each Wednesday during May and June.
Brianna Varcoe - Active Energy Physio
Active Energy Physio is a space that provides rejuvenation through nature. This physical therapy centre located at 21 Ossington Avenue in Toronto, Ontario utilizes biophilic design and immersive technology to create a unique, warm, and welcoming environment where both patients and staff can provide and receive life-enhancing treatment such as physiotherapy, chiropractic, massage therapy, hydrotherapy, and more. The way in which this will be achieved is through motion.

The concept of motion derives from the connection between the human body and nature. From the human spine to the ocean waves, motion through curvilinear form can be found. Through motion both the body and nature can heal, and when put together create an environment where humans can thrive, enhance, and be one with themselves and the natural world.
Christina Li - START Learning Center
START is an art learning center for youth 12-14 in the Greater Toronto Area. START aims to encourage youth to explore their creativity through a variety of art programs as well as provide them with the knowledge and resources to youth, if they wish to pursue art education in the future.

The concept is inspired by Toronto's subway system as the various routes showcase a structured system that allows users to create their own paths, much like the creative process. The design encourages flexibility that will enhance its users' ability to think creatively and have fun with the creative process. With the use of moving partitions and loose furniture, students are able to make their surroundings their own, to suit their needs.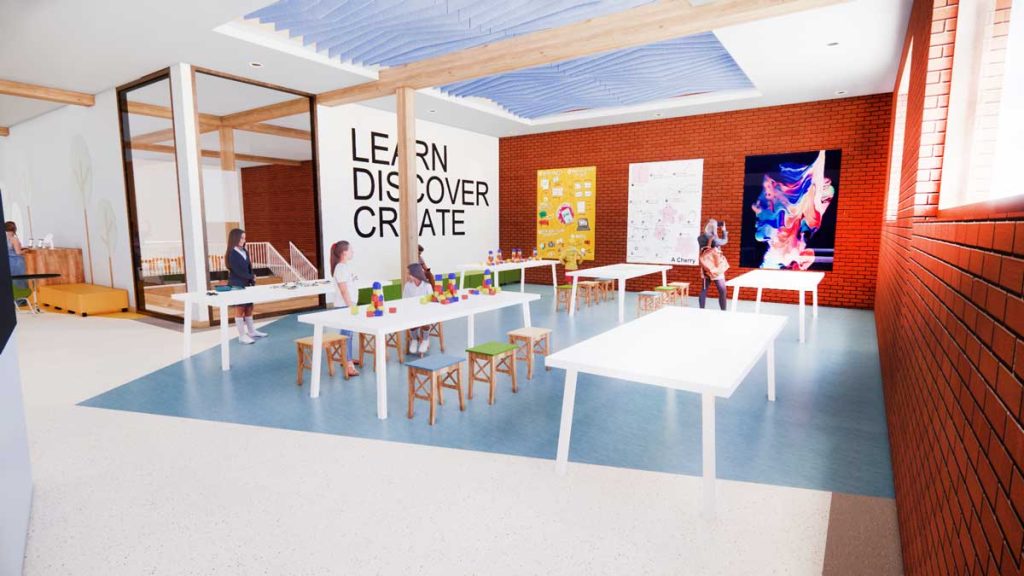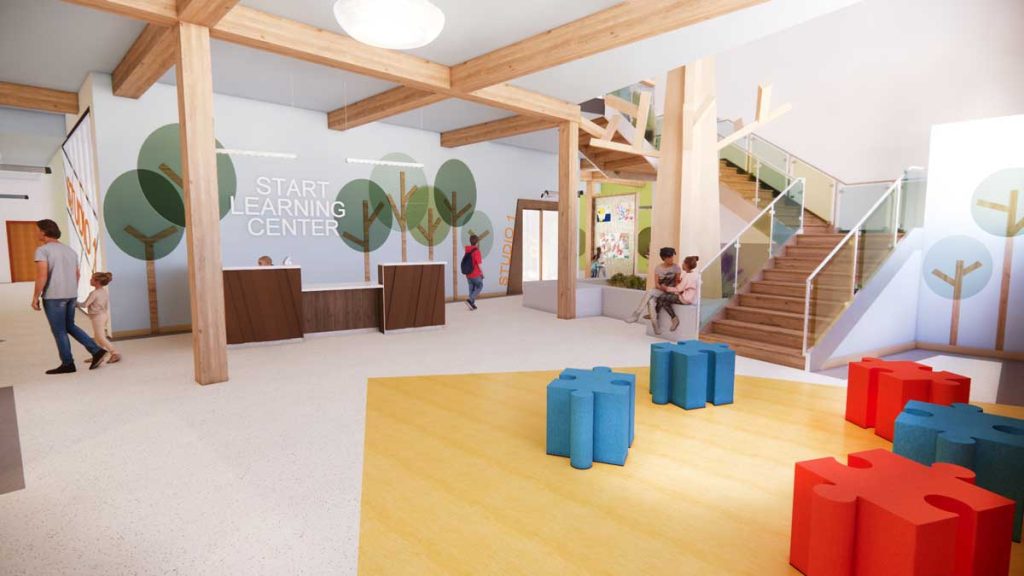 Courtney Mowat - The Alton Birth Centre
The Alton Birth Centre promotes the well being of users through biophilic design and WELL building strategies. The facility is midwife led, providing an alternative birth experience, opposed to traditional hospital standards. The centre supports families who have been noted to have a low risk pregnancy providing, prenatal, postpartum, and labour and delivery support for the community.

Home birth and midwifery services provide benefits to mothers and babies with fewer medical and surgical interventions and a more positive birth experience. These factors have contributed to the increase in non-hospital births in the last few years, especially through the pandemic.
The Alton Birth Centre located at 1402 Queen Street West, Alton, allows visitors to nest into security, allowing immediate control of the new life that they are creating. The Birth Centre has been designed with specific considerations to zoning, privacy and sightlines to provide a safe, welcoming and comfortable environment.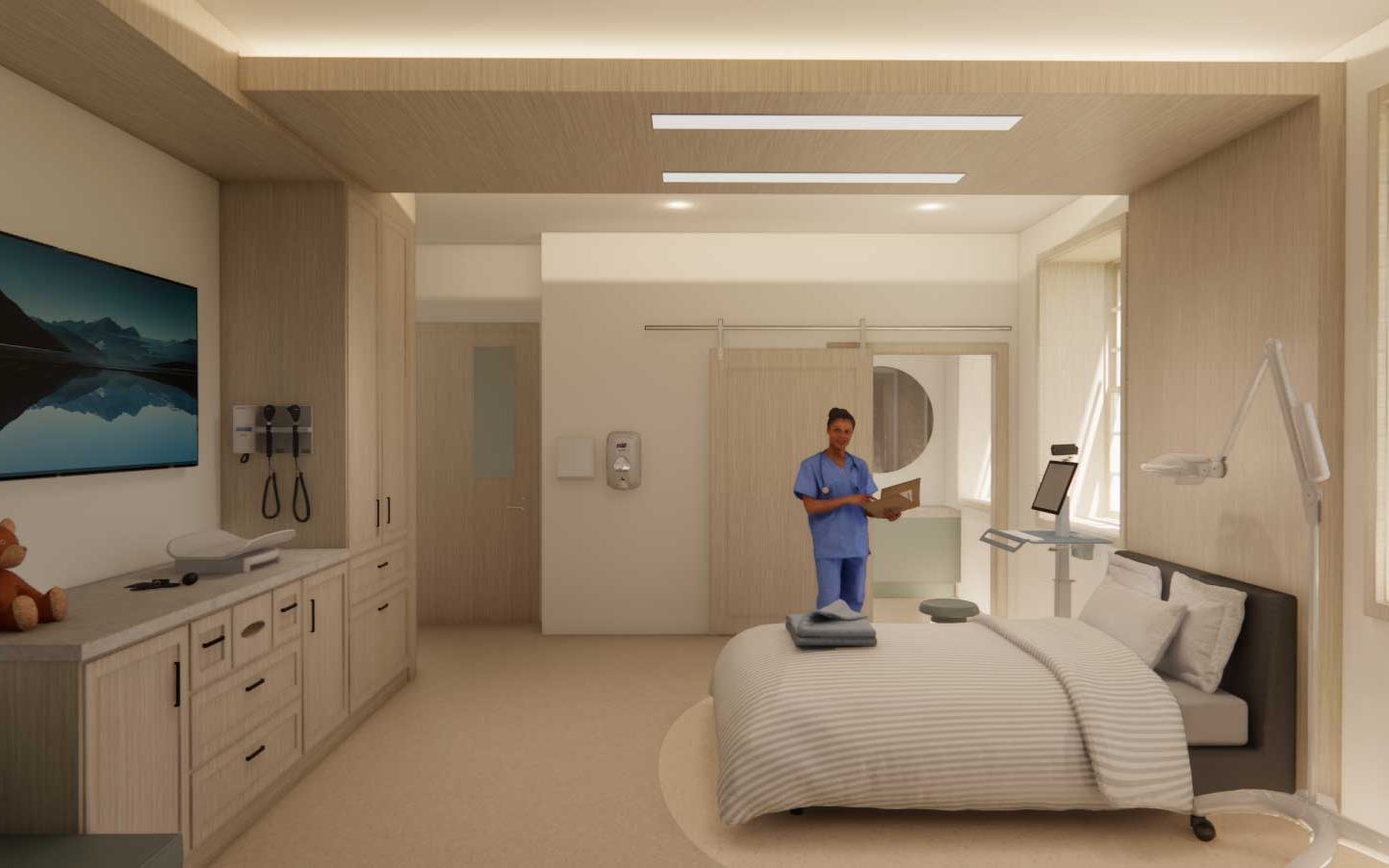 Lawrence Henry Lardizabal - Newcomer Youth Community Centre (NYCC)
An accessible, welcoming, safe, and comforting community recreation centre is essential as the number of newcomer youth immigrants arises in Canada. Recreational facilities would support newcomer youth's critical development during the settlement process and their transition from childhood to young adulthood. The Newcomer Youth Community Centre (NYCC) is a new recreation hub wherein newcomer youth would find refuge, make friends, develop new skills, play sports, and find enjoyment.

The Radial concept has been developed to build a core space, a simulated indoor garden, as the main area for newcomer youth to network and link to recreational programs. The biophilic design approach brings nature into the centre, incorporating its radial forms and patterns such as the pathways, tree branches, leaf veins and stone fissures. Natural elements are incorporated, with cautious applications of vegetation, natural ventilation, and natural daylight, as it positively impacts users' well-being.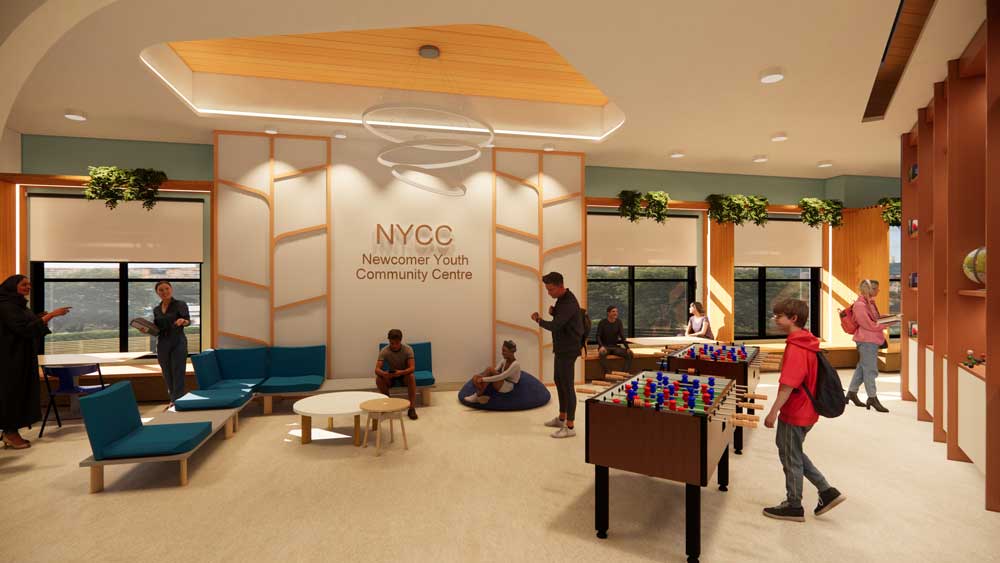 Natalie Wood - Toronto's Multi-Faith Centre for College and University Students
Toronto's Multi-Faith Centre for College and University Students is located at 21 Ossington Avenue in the heart of Toronto. This centre is created for the college and university students in the area that wish to enhance their spiritual health and well-being. Religious and non-religious students can utilize this centre for individual spiritual needs, group events, studying, lounging and socializing with others.

The neutrality of the spaces is as essential to the design as it is the user's faith. This ensures that each space is welcome to all but designed in a manner to evoke a sacred feeling. The neutral tones and space planning allows the users to experience the space however they want to. Light plays an important role in sacred settings and is the conceptual structure of the design. In this design, light creates passages in every space and creates radiance through form and shape.
Tayana Mistry - The Alton Mill
Due to the vast diversity of post-secondary students, institutions have not been able to provide an
effective wellness facility that attends to each student's needs. Through research and data analysis,
conclusions were made to finalize an evidence-based design of a wellness retreat facility dedicated to
the demographic of post-secondary students in Ontario.

Swiss-French architect Le Corbusier said, "Our eyes are made to see forms in light; light and shade reveal
these forms". The spatial experience will begin to explore the idea of light and shadow. The concept will
tie into the theory of prospect and refuge; where light will represent prospect and shadow will represent
refuge. Light and its connectivity to shadow establish the limits of spatiality. Light already serves a strong
purpose which allows us to see and appreciate what is in front of us; however, it also illuminates a work
of art that we can respect.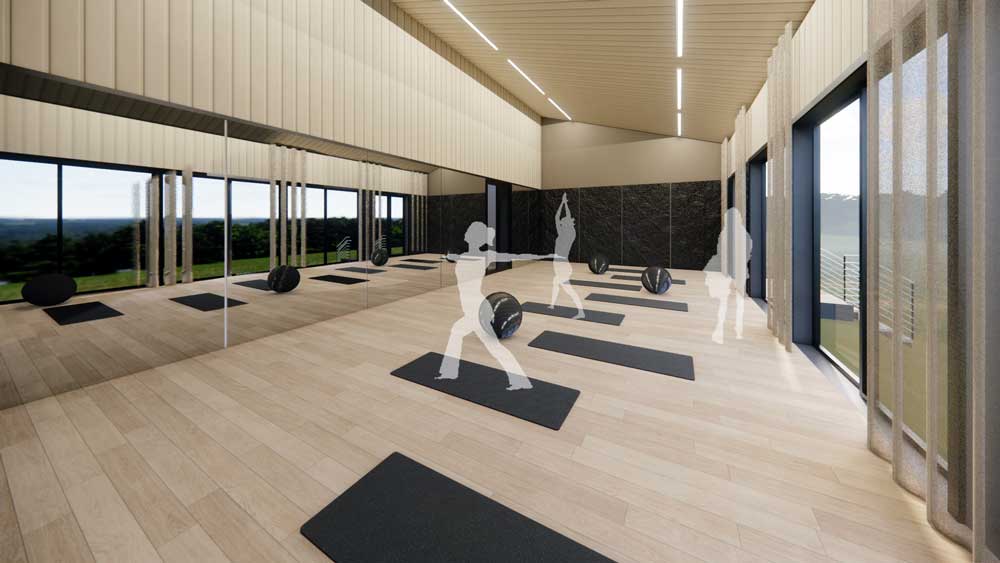 You can read more about these projects and others by Humber College 4th Year BID students here.