These museum interiors exhibit a unique creative vision
May 18th is International Museums Day, so we are rounding up a few of our favourite museum and gallery projects by Registered Interior Designers on BLOG//ARIDO.
Get lost in immersive and unique spaces that are sure to transport you through space and time!
ARIDO Award: Symbolism reigns in this Dubai Museum
Situated on Dubai's waterfront, the Etihad Museum makes an impact with its unique scroll-like form which mimics the parchment paper of the UAE Constitution. The Pavilion's entry features bronze metal text of the nation's founding philosophy that seems to rise from a page of marble. Rows of embossed bronze columns recall pens in motion, referencing the signatory act that formalized the Emirati unification.
Interior Designer: Chen Cohen, ARIDO
Design Firm: Moriyama & Teshima Architects
Project Photographer: Victor Romero, Felix Loechner
Read the full article here
ARIDO Award: Deep Time Hall at the National Museum of Natural History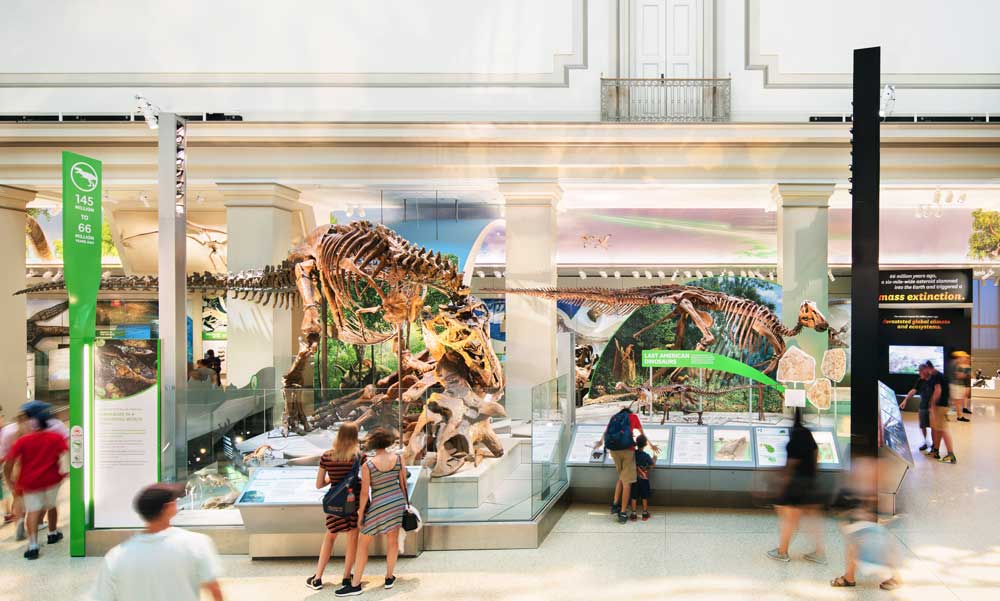 The design of The Smithsonian's new permanent gallery, Deep Time Hall at the National Museum of Natural History in Washington DC expresses its central message; life flows powerfully forward, dramatic extinctions disrupt and life resets – but is never the same.
With over 700 exquisitely preserved fossil specimens, miniature environmental models, immersive environments, and interactive media, this interior provides visitors with an understanding of the history of life on Earth. The space is teeming with the power of life, buoyed by the unrelenting forces of evolution.
Interior Designer: Cathy Lazo, ARIDO
Design Firm: Reich&Petch
Photographer: Chris Payne, Miguel Montalvo
Read the full article here
Turning a Garage into Gallery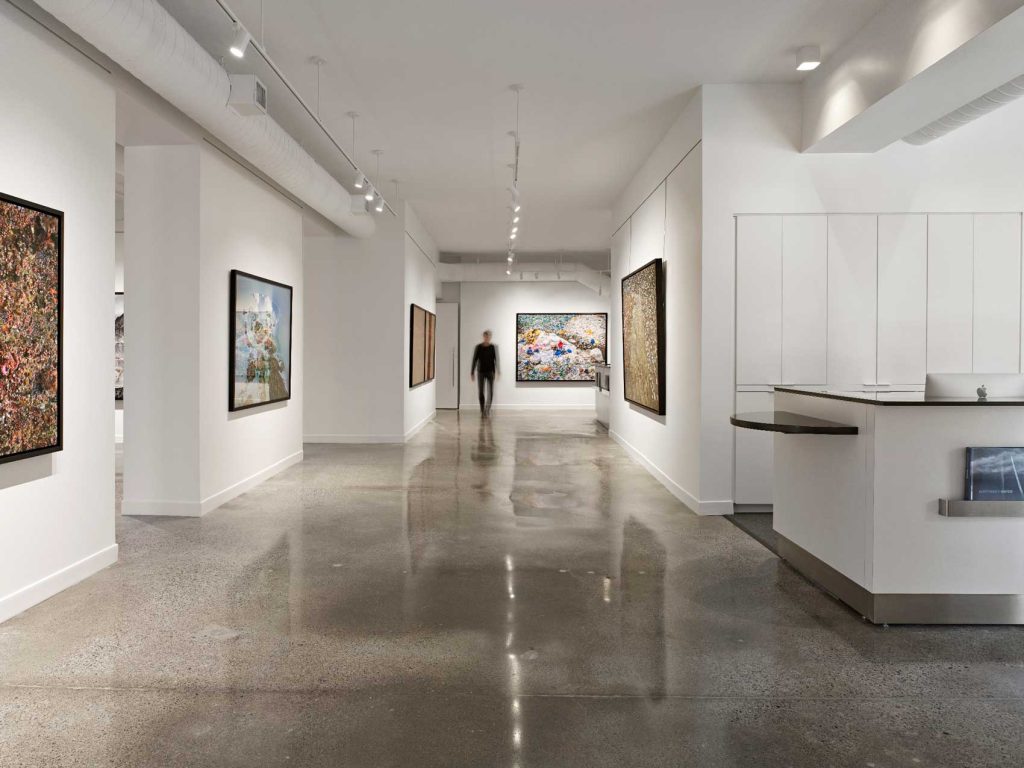 Established in 2004, the Nicholas Metivier Gallery has become one of Canada's most distinguished contemporary art vendors. With business growth, the Gallery required a significantly larger display space and the opportunity to host more than one exhibition at a time. The design challenge, however, was to transform a derelict auto shop into an evocative spatial experience.
Interior Designer: Stella McTernan, ARIDO
Design Firm: McTernan Design Associates
Photographer: A-Frame Inc.
Read the full article here
Flexibility is the key at this museum restaurant
The design of the restaurant at the Gardiner Museum reconnects the space to the Museum's focus while paying respect to the building's architectural features. This meaningful concept influenced all aspects of the restaurant from the food and plating, to the branding and name. Clay itself is at the root of every detail, with inspiration taken from its properties and the process of clay making.
Interior Designer: Dyonne Fashina, ARIDO
Design Firm: Denizens of Design
Photographer: Larissa Issler
Read the full article here