News
Toronto International Design Centre presents: Design Forces Speaker Series
Published on: Mar 02, 2023
The Toronto International Design Centre is excited to present The TIDC Design Forces Speaker Series which will begin on March 27th with an interactive workshop that you won't want to miss!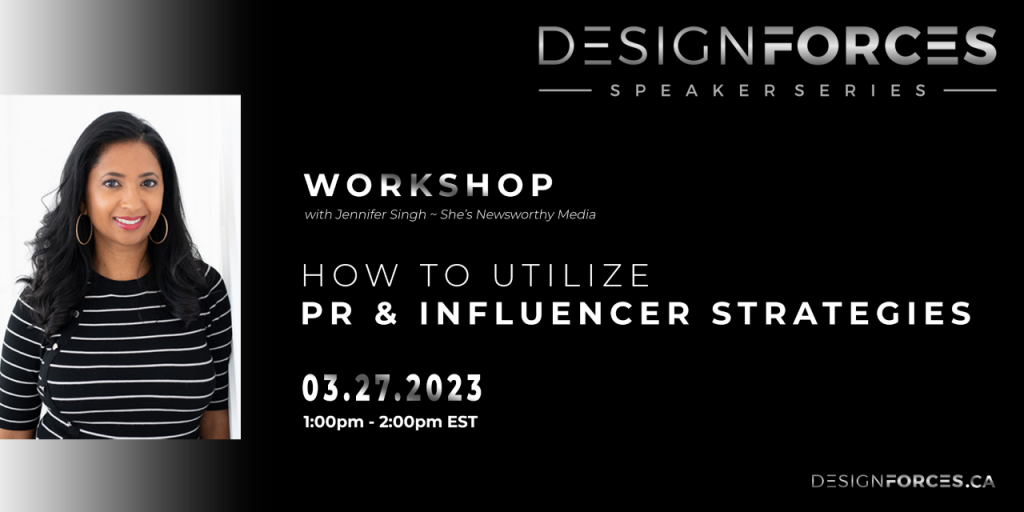 Session One - How to Utilize PR & Influencer Strategies
Monday, March 27th, 2023
Toronto International Design Centre
In this workshop, Jennifer will teach you the four steps to become a media go-to expert. Learn how to land television, radio and print media exposure with confidence.
If you haven't been using the media to increase your visibility, influence and revenue, take a pause and figure out why. Media is a lead magnet for your business and is free! Maybe you don't know where to start, which producers and reporters to pitch and you don't have time to waste spinning your wheels trying to figure it all out.