News
February is Black History Month
Published on: Feb 01, 2023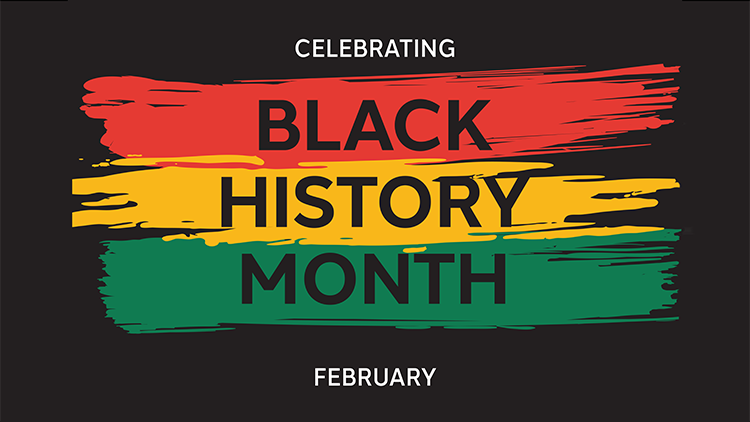 February is recognized as Black History Month to celebrate the contribution of Black Canadians.
This year's theme, Black Resistance, celebrates how Black people resisted race-related discrimination, oppression, and prejudice throughout history.
While resisting together, we also recognize the tragedy and trauma again created by the killing of another Black man Tyre Nichols at the hands of police.
As we think of the suffering of the young man's family, who must repeatedly watch the final hours of a 29 years-young black man, we also fight discrimination.
ARIDO's Awareness Committee has collected events and gatherings taking place across the province and has shared them here grouped by chapter for you to find a local event or initiative you can take part in.
We will be sharing these events throughout February, and invite you to share how you are marking and celebrating Black History Month using the #ARIDOAwareness hashtag.
Ontario-wide Resources
Destination Ontario: Rediscover Black History in Ontario
Desitination Ontario lists many sites of Black History around the province, some related to the Underground Railroad, and early Black settlement in Ontario.
Ontario Black History Society -
Black Futures Fund - Opportunity to support and get involved
Black families are being pushed out of gentrifying neighbourhoods at faster rates than other races. There is dire need for your support to create a better future.
The Black Futures Fund supports programming to prevent the erasure and impoverishment of Black communities in gentrifying neighbourhoods. Every dollar donated funds paid employment for Black youth within the GTHA where they receive mentorship from industry leaders, and training to establish skills and professional networks that will increase Black economic prosperity, access to and ownership of affordable housing.
It is administered by CP Planning, a Black-led non-profit urban planning organization that has been at the forefront of practicing a human rights approach to community planning since its founding in 2017. Learn More.
Black History Month Events across the province
Click the places below to read about events taking place near you. This is by no means an exhaustive list of events and initiatives, feel free to send events related to Black History Month with ARIDO at communications@arido.ca for inclusion.
Cambridge
Rhythm & Blues Cambridge exists to promote respectful, inclusive cultural engagement by providing quality programs, education, and mentoring to the Black community in Cambridge, Ontario. We foster partnerships with community groups and provide activities and events to encourage growth and development in our community.
See all the events Rhythm & Blues Cambridge is organizing at their website.
Art From the Heart Processing Night - February 4
Cost: Free | Time: 5:30 PM - 7:30 PM
Venue: Kinbridge Community Association 200 Christopher Dr, Cambridge, ON N1R 4S4
Join us as we come together to celebrate the history of our black communities, our ongoing resilience and empowerment. Art from the Heart is about creating more collective and safer spaces for our communities to heal, move and play together.
Celebrating History and Weaving our Dreams - February 25
Cost: Free | Time: 12 noon - 4:00 PM
Venue: Idea Exchange | Queen's Square 1 North Square Cambridge, ON N1S 2K6
We are excited to invite you all to our 2023 Cambridge Black History Month Celebration: Celebrating History and Weaving Our Dreams.
The event takes place on Saturday, February 25th from 12 pm-4 pm at Idea Exchange Queen's Square. We have an entire afternoon of fun activities for the whole family!
Guelph
Feb. 1, 11am: Flag raising, open house and Heritage Hall tours;
Feb 4, 1:30 to 3pm: Our Stories. Our History. Our Heritage. exhibit opening at Wellington County Museum and Archives;
Feb. 9, 6:30pm: Songs of Sunya immersive theatre experience. In-person at Heritage Hall and online;
Feb. 16, 6:30pm: Canvas 'n Cocktails. In-person at Heritage Hall
Feb. 24, 7pm: Fourth Friday Concert featuring Shane Philips at Guelph Civic Museum
Kitchener Waterloo Region
Waterloo Region's 2023 Black History Month Launch Hosted by the Caribbean Canadian Association of Waterloo Region
Sunday, February 5th, 11:30 AM - 5 PM | Ken Seiling Waterloo Region Museum
Join the CCAWR, our partners and sponsors, as we kick off Black History Month 2023 with a 1-day in-person event that celebrates Black History, Black Heritage and Black Achievement. Featuring local artistes and speakers, we will Celebrate, Educate and Advocate in Waterloo Region!
Food | Music | Black History | Black Artists + Museums | Workshops + Performances for Children + Adults.
Hamilton and Surrounding Area
Windsor Essex County
A Celebration of Black History Month: Looking Forward from the Past - with the Amherstberg Freedom Museum and the River Bookshop
The River Bookshop and the Amherstburg Freedom Museum in Windsor are hosting a week full of events in celebration of Black History.
Venue: Multiple Locations
To begin our Celebration of Black History Month, the bookshop has partnered with the Amherstburg Freedom Museum, which will be holding a concert by the Windsor Symphony Orchestra called Celebrating Black Voices in the Nazrey A.M.E. Church. Tickets are on sale at the museum.
February 4-5, and every Sat/Sun in February: Art from the Amherstburg Freedom Museum collection is showcased at River Bookshop for the month of February. The artwork features a mix of styles, techniques, and subject matter related to the Black experience.
More events:
February 4 @ 1pm: Desmond Cole, author of the #1 nationally bestselling book The Skin We're In: A Year of Black Resistance and Power, will deliver a powerful talk about his work & his experience with racial injustice. He will be hosted in the Amherstburg Freedom Museum's Nazrey A.M.E. Church. Free event. We encourage you to RSVP here.
February 5 @ 1pm: Amherstburg Freedom Museum Board Director, Cari-Lynn Ristic, is our guest reader for this week's Story Time, and will read a selection of titles related to the Black experience.
February 8 @ 6:30pm: University of Windsor Master's student Willow Key will discuss the history of Windsor's historic McDougall Street Corridor, which was destroyed by postwar urban redevelopment. In the Hole in the Wall above the bookshop. Free event. We encourage you to RSVP here.
February 9 @ 6:30pm: Amherstburg Freedom Museum Curator, Mary-Katherine Whelan, and Assistant Curator, Dr. Lorene Bridgen-Lennie, will give a presentation about the history of the Nazrey A.M.E. Church, Taylor Log Cabin, and Museum building, and their significance to Underground Railroad History and Black settlement in Canada. In the Hole in the Wall above the bookshop. Free event. We encourage you to RSVP here.
February 28 @ 7pm: River Bookshop book for February Book Cub is The Sleeping Car Porter by Suzette Mayr.
Chatham – Kent
Ongoing Virtual Exhibit - "Let us march on till victory is won" the Struggle for Racial Equity in CK and Ontario available through the Chatham-Kent Museum
February 1 2023 12:00pm - Flag raising ceremony at Chatham-Kent Civic Centre (315 King St W, Chatham, ON N7M 5K8)
February 11 2023 10:00am - CK Public Library: Black History Month Storytime at the Chatham Branch (120 Queen St. Chatham) celebrates the 200th birthday of Mary Ann Shadd Cary. Registration is required.
February 12 2023 7:00pm - Freedom! The Spirit and Legacy of Black Music at Chatham Captiol Theatre (238 King St W, Chatham, ON) Purchase tickets here.
February 9 2023 7:00pm - Black History Month Jeopordy Game Night at Red Barn Brewing Company. Purchase tickets here.
February 14 2023 12:00pm-3:00pm (Virtual) - Douglass Day: Virtual Transcribing Event allows you to assist in transcribing the rich and varied collections of Mary Ann Shadd Cary. Join here.
February 14 2023 7:00pm - "An Evening with Jamaal Cody" concert at Red Barn Brewing Company. Purchase tickets here.
March 2 2023 10:00am-12:30pm (Virtual) - Black Voices (In)Justice: Supporting Black Youth Representation in the Legal Profession—Commemorating lawyer, publisher and activist Mary Ann Shadd Cary available through Josiah Henson Museum of African-Canadian History
More info on events in Chatham Kent is here.
London
The London Black History Coordinating Committee has a series of events planned, with virtual and in person options. Take a look at the full schedule here, and details on a few events are listed below.
Opening Ceremony 2023
Cost: Free | 1:00 pm 4:00 pm
Venue: Museum London, 421 Ridout Street North
Special guests include keynote speaker Moyo Omole with performances by London Gospel Collective, Norika Niyungeko, KOTO? and Helen Hibbert.
Also enjoy cultural groups showcasing their roots, art and crafts as well as service providers that African, Caribbean and Black communities can benefit from.
An Evening for the Muslim community with Imam Siraj
Cost: Free | 3:00 pm
Venue: London Muslim Mosque Gym
An Evening for the Muslim community with Imam Siraj Wahhaj. Open to all.
Presented by: London Muslim Mosque
Black Opportunities Open House
Cost: Free | 9:30 am 12:00 pm
Venue: North London Optimist Community Center
This event will feature Black leaders, businesses, and career roles held by Black people in what may seem as untraditional/underrepresented roles.
The purpose of the event is to offer our young people an opportunity to see themselves in roles that they may not have considered attainable. It will also provide the chance for attendees to learn more about the Black businesses in the city, network and make connections with each other.
Mississauga
Black History Month Market - February 24th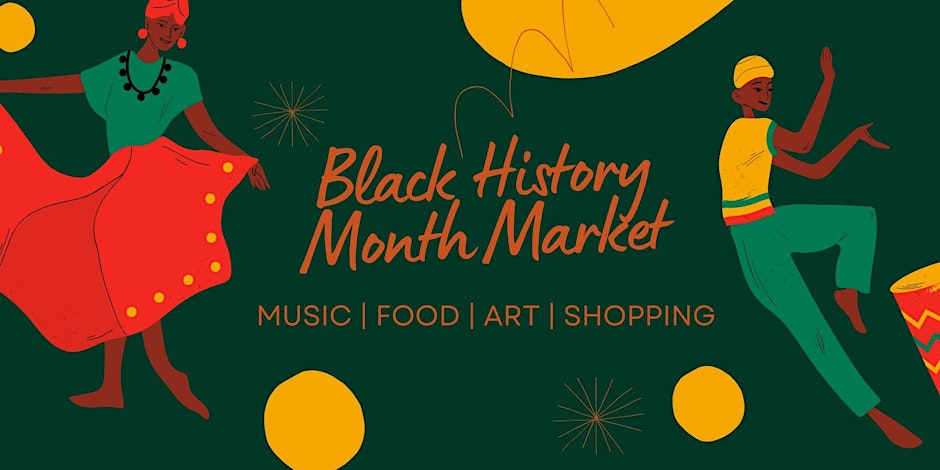 Cost: | Time: 4 PM - 9 PM
Venue: Small Arms Inspection Building (SAIB) 1352 Lakeshore Road East Mississauga, ON L5E 1E9
Shop local Black owned businesses, enjoy food and music, and hear community historians share stories of Black history.
Come celebrate Black Excellence in Mississauga!
Shop local Black-owned businesses, meet local authors, purchase delicious treats from African and Caribbean-inspired restaurants, hear from community historians, and much more! Hosted by The New Youth Council in partnership with the Museums of Mississauga and Mississauga Recreation.
Guided Tour of Bradley Museum
Enjoy a guided tour of the Bradley Historic House. Suggested donation of $10 per person.
Cost: Suggested Donation $10
Venue: Bradley Museum, 1620 Orr Road Mississauga, ON L5J 4T2
This saltbox style farmhouse was built in 1830 by Lewis and Elizabeth Bradley, originally from Savannah Georgia. This United Empire Loyalist couple and their seven children lived here for 20 years. The marigold yellow and black house has classic qualities of the period. Originally restored by the Mississauga Heritage Foundation, the Bradley House opened to the public in 1967. The house still stands on the original land that was owned by the Bradley's.
The Museums of Mississauga invite visitors to learn about the Black History of Ontario in a new tour at Bradley Museum. This tour explores the Black experience in Upper Canada in the 19th Century and local connections to Enslavement and the Underground Railway. Walk through the 1830's Bradley House in a fully guided tour using artifacts, images, maps and interactive activities engaging visitors of all ages in Ontario's Black History.
**This tour includes sharing information about experiences of enslavement which visitors may find difficult to hear**
Burlington
Memories of the Brant Inn - Saturday, February 4th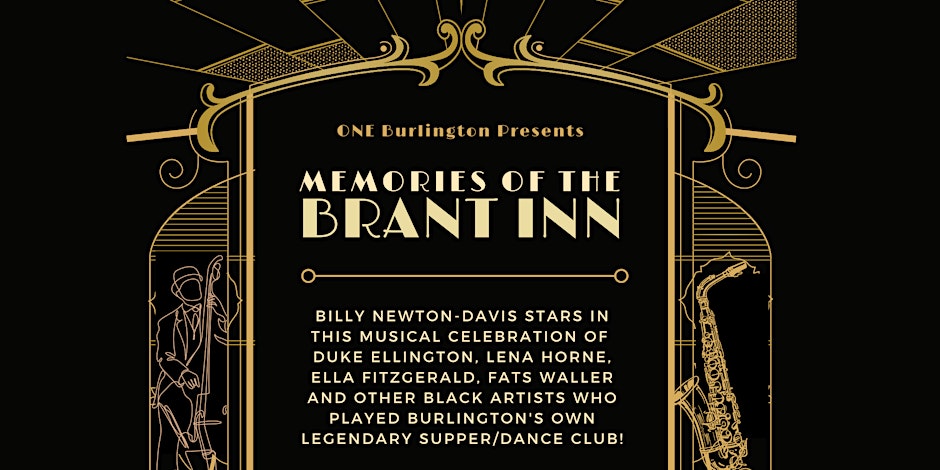 Cost: Free
Venue: Port Nelson United Church 3132 South Drive Burlington, ON L7N 1H7
MEMORIES OF THE BRANT INN salutes the legendary supper club that graced the shore of Lake Ontario just west of Brant Street from the 1920's to the 1960's. During that glorious era, the Brant Inn played host to the world's finest pop and jazz musicians.
ONE BURLINGTON is going to pay special tribute to the extraordinary Black musicians who played the BRANT INN. These included none other than Count Basie, Duke Ellington, Fats Waller, Ella Fitzgerald, Sarah Vaughan and Lena Horne among many others.
To help us celebrate we have invited the great Billy Newton-Davis to lead a quartet of stellar local performers. Newton-Davis has performed across North America, including Broadway, and was for many years a member of the acclaimed a cappella quartet The Nylons.
Sudbury
Afro-Heritage Association of Sudbury Annual Black History Month Gala - February 4th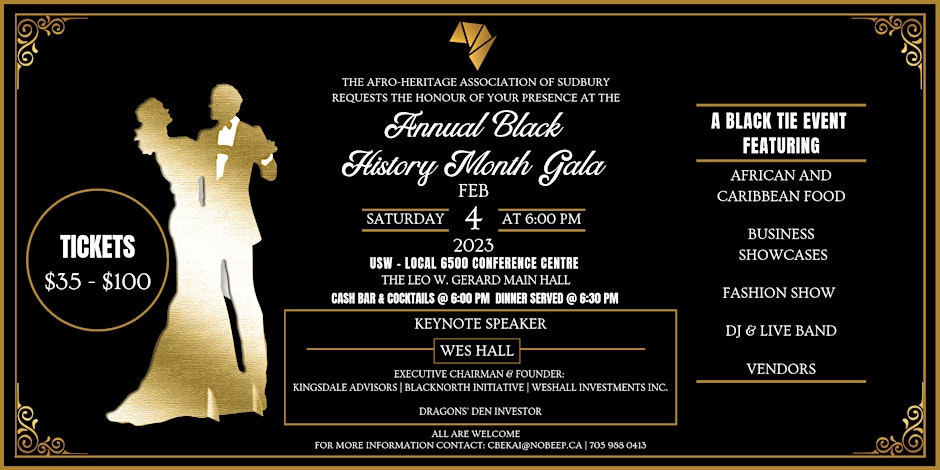 Cost: from $38 | Time: 6 PM
Venue: SteelWorkers' Union Hall & Conference Center 66 Brady Street Greater Sudbury, ON P3E 1C8
AHA's Annual Black History Month Gala is held to commemorate and celebrate Black History Month by showcasing the Afro-Caribbean culture to our Sudbury community. The gala is open for all to attend as part of AHA's mission to promote unity and togetherness through cultural experience that promotes diversity and understanding.
This year's gala theme is focused on emphasizing the connection between cross cultural integration and innovative success. To achieve this goal, we will be having a special keynote given by Mr. Wes Hall. Wes is parting with his precious family time on a Saturday to fly down to Sudbury and educate community leaders to become active allies to the black community. This is a milestone event that is not just reflecting on our history but it is about "History in the Making".
Newmarket
The Newmarket African Caribbean Canadian Association (NACCA), in partnership with the Town of Newmarket, presents Black History Month 2023. This year's theme is:
The Black Family: Source of Perseverance and Resilience
The NACCA says, "These unprecedented and challenging times have provided us with an opportunity to re-evaluate our relationships, including those with family. Where possible, we have drawn upon the strength of family to negate isolation and social uncertainties."
The NACCAC has many events taking place throughout the month of February, a few are listed here. An event on February 8th, features Ginelle Skerritt, Chief Executive Officer of York Region Children's Aid Society, who was part of the Cedar Centre Panel during Interior Design Week.
Reception Celebration, Art Exhibition and Ujamaa Marketplace - February 4th
Cost: Free | 10:00 AM – 4:00 PM EST
Location: Old Town Hall 460 Botsford St Newmarket, ON L3Y 1T1
Celebration program, art exhibit showcasing local and regional artists and Ujamaa Black-owned marketplace featuring a variety of vendors
Walk with our Children - February 8th
Cost: Free | Time: 7:00 PM - 9:00 PM
Venue: Newmarket Public Library 438 Park Avenue Newmarket, ON L3Y 1W1
Join us for a "live" and interactive speaker presentation and Interview, hosted by the Newmarket Public Library and moderated by Newmarket African Caribbean Canadian Association's Jerisha Grant-Hall and featuring Ginelle Skerritt, celebrated community builder and first Black CEO in the history of children's aid societies in Ontario.
Elman W. Campbell Museum presents Black History Month Exhibit
Feb 4 to 28 2023 | Elman W. Campbell Museum (134 Main Street South)
Tuesday to Saturday | 10 a.m. to 12 pm. & 1 to 4 p.m.| Free Admission
Join us in honouring Black History Month at the Elman W. Campbell Museum. Learn about the 75th Anniversary of Windrush through a new featured exhibit 'The Barrel Children: The Children Windrush Left Behind'.
Explore Newmarket's Black history and the contributions of Black people to Ontario.
Discover woodcarvings, jewelry and textiles from Ghana.
Have fun trying out hands-on activities.
Click here to learn more about the Elman W. Campbell Museum
Durham
16th Annual Durham Black History Month Celebration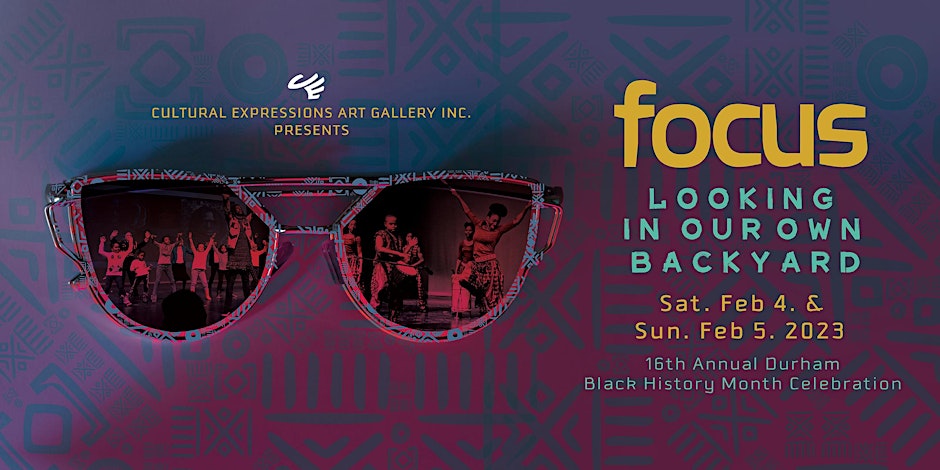 Cost: Free | Time: throughout the weekend, check for specific events
Venue: J. Clarke Richardson Collegiate 1355 Harwood Ave N Ajax, ON L1T 4G8
Cultural Expressions Art Gallery Inc. will present the 16th Annual Durham Black History Month celebration on February 4 & 5, 2023.
It is Durham's longest-running and most extensive, free Black History Month event, celebrating the beauty of Black culture and the diversity of the Black experience in Durham region. This year's theme, FOCUS, invites our community to look at the Black History and Black History-Makers right here at home. The people to inspire us, the resources we need to grow, and the networks that can lift us are all in our backyard.
Markham
2023 Black History Month Event - York Region Alliance of African Canadian Communities - February 18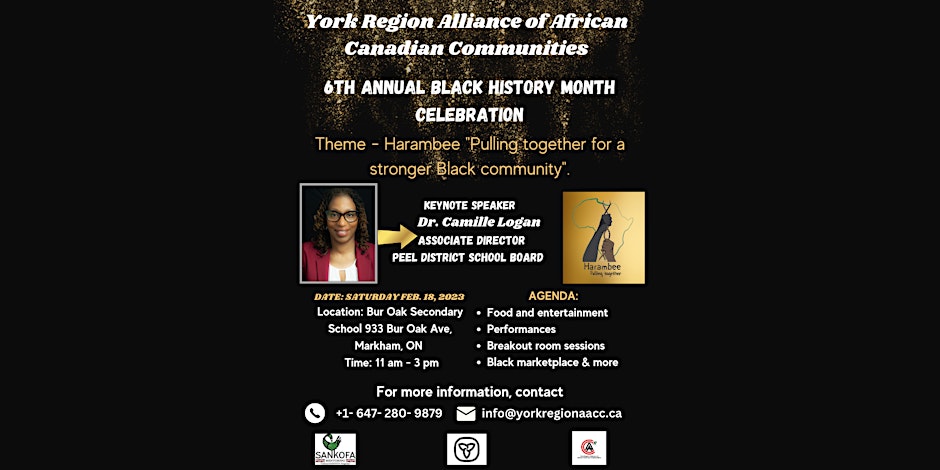 This event is to empower York Region's Black community to study their past, thrive in the present, and help define their future.
Our theme this year is: Harambee (Pulling together for stronger Black community). Come join us to empower York Region's Black community to study their past, thrive in the present, and help define their future.
Guest Speaker: Dr. Camille Logan – Doctor of Philosophy PhD. Education
Associate Director, School Improvement and Equity in the Peel District School Board.
She has three decades dedicated to educational experience.
She is committed to grassroots community-based activity through her involvement with Black community organizations across the GTA.
Cost: Free | Time: 11:00 am – 3:00 pm
Venue: 933 Bur Oak secondary school, Markham, ON L6E 1G4
Vaughan
Afroglobal Black History Showcase - February 23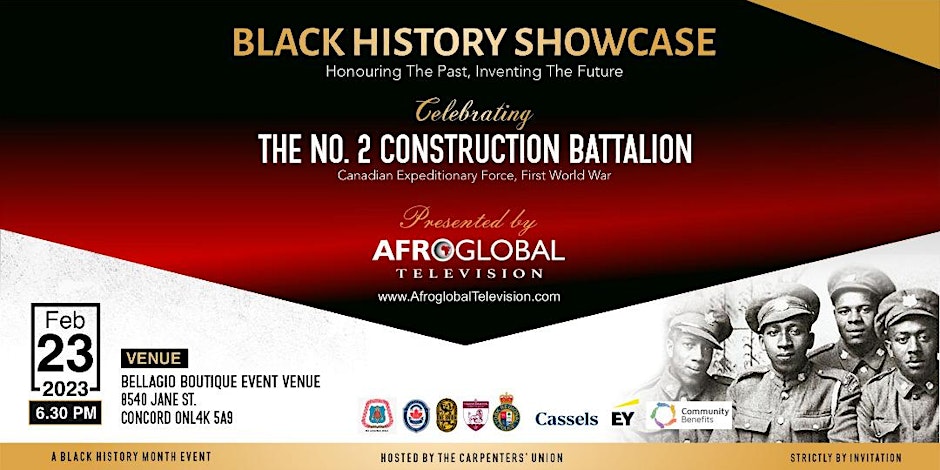 Cost: Free | Time: 6:30 PM - 9:30 PM
Venue: Bellagio Boutique Event Venue 8540 Jane Street Vaughan, ON L4K 5A9
The Afroglobal Television presentation of its annual Black History Month showcase is on February 23, 2023. In association with the Carpenters' District Council of Ontario, The Painters Union, The Plumbers Union, and many more partners. Silvertrust Media and the Transformation Institute for Leadership and Innovation are the principal project development and implementation partners.
It will be an evening of celebration, entertainment, networking, and hearing from some of our esteemed leaders and community partners about the brilliance and resilience of the black community here at home in Canada and around the world. The theme of the event is Honouring The Past, Inventing The Future.
Oakville
Black Excellence Gala - February 4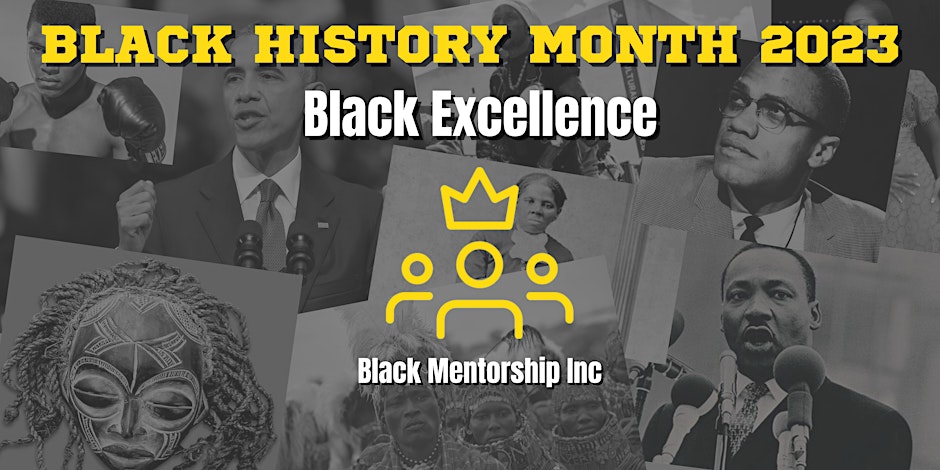 It's another year to continue the conversation and celebrate Black Excellence in our communities.
Join us to celebrate the black contributions to Canada and continue conversations to promote Black Excellence!
Changing the negative narratives that have impacted black people for generations requires intentional actions that honour black people's contributions, accomplishments and heritage. To this end, BMI will kick off the 2023 Black History Month celebration with a Black Excellence Gala on February 4th, 2023, from 6:00 PM to 12:00 AM.
The BMI Black Excellence Gala will celebrate black people's accomplishments and culture while having difficult conversations necessary for sustainable change that will foster new ideologies and policies promoting social bonding and integration.
Cost: $55 and up | Time: 6:00 PM on
Venue: Oakville Conference & Banquet Centre 2515 Wyecroft Road Oakville, ON L6L 6P8
Toronto
Dis/Mantle at the Spadina Museum - Until May 28
Louisa Pipkin was a freedom seeker, who escaped enslavement in the United States and came to Canada where she worked as a laundress in the 1870s for the Austin family, the founders of the Dominion Bank of Canada and the homeowners of Spadina. Dis/Mantle is inspired by the real Mrs. Pipkin and the efforts of Black abolitionists.
Dis/Mantle, an art exhibit inspired by the efforts of Black abolitionists, reimagines Spadina Museum using an Afrofuturism narrative: where Mrs. Pipkin is now the homeowner and the house is a safe haven for those seeking freedom through the Underground Railroad. The group show includes soundscapes, ceramics and visual art from Canadian artists from the Afro-Caribbean diaspora, including an iconic portrait of Louisa Pipkin and a series of new portraits of members of the Black community by lead artist Gordon Shadrach.
Visit the Dis/Mantle art exhibit by joining a free guided tour of the museum.
Cost: Free | Time: Book a timed tour to visit
Location: 285 Spadina Rd, Toronto, ON M5R 2V5
Exhibition: Just Beyond, by artist Denyse Thomasos at the Art Gallery of Ontario - Until February 20
One of the finest painters to emerge in the 1990s, the late Trinidadian-Canadian artist Denyse Thomasos (1964-2012) left an indelible, yet frequently overlooked, mark on contemporary painting. A career retrospective, Denyse Thomasos: just beyond, brings together more than 70 paintings and works on paper, many rarely seen, to show how she challenged the limits of abstraction, infusing personal and political content onto her canvases through the innovative use of formalist techniques. Through pattern, scale and repetition, Thomasos conveys the vastness of events such as the transatlantic slave trade without exploiting the images of those who were most affected.
Cost: various rates | Time:check AGO opening times
Venue: Art Gallery of Ontario, 317 Dundas Street West Toronto, Ontario M5T 1G4
Events and Programs with the Toronto Public Library - throughout February and beyond
Toronto Public Library honours Black History year round with programs, reading lists, and podcast episodes that shine a spotlight on Black heritage and culture.
Attend these upcoming events at branches across the city. Or join us for online programs.
Black Histories Wikipedia & Wikidata Edit-a-thon (2023) - multiple dates
Venue: Online
Learn to edit Wikipedia or Wikidata and help us improve coverage of Black histories in Canada!
Representation matters: not just on our screens, but in the information and data we share. Join us for an online panel discussion and beginner-friendly editing sessions to help improve coverage of Black histories.
Organized by library and archives staff and students at Toronto Metropolitan University, Toronto Public Library, University of Toronto, and York University - open to all! Learn more.
Featured Author Talk: Nikesha Elise Williams: Mardi Gras Indians - Tue Feb 21, 2023
Award winning author and host of the Black & Published podcast, Nikesha Elise Williams joins us to discuss her meticulously researched book Mardi Gras Indians with host Kyle T. Mays (author, and professor of African American Studies, American Indian Studies, and History at UCLA).

In Mardi Gras Indians, Williams explores how sacred and secular expressions of Carnival throughout the African diaspora came together in a gumbo-sized melting pot to birth one of the most unique traditions celebrating African culture, Indigenous peoples, and Black Americans. Learn more
Cost: Free (registration required) | Time: 12 noon - 1:00 PM
Venue: Online
Kuumba - Harbourfront Centre - throughout February
KUUMBA Presented by TD Bank Group, Toronto's largest Black Futures Month celebration, now in its 28th year, continues supporting Black artists and Black culture. Dance, music, workshops and literary events highlight contemporary artists and thought leaders from the Afro-diaspora in Canada.
Harbourfront Centre's commitment to supporting Black artists through our virtual and intended in-person programming is a programmatic mandate all year long, with a special focus during Black History month and our KUUMBA program. See the full list of events here.
Letters to My Future Self - February 5
Cost: Free with registration | 3:00 PM - 5: 00 PM
Venue: Harbourfront Centre Theatre, 231 Queens Quay West, Toronto, Ontario, Canada
Presented by Kuumba and JAYU, Letters to My Future Self is a prompt dedicated to highlighting Black futures and all their possibilities. So often during Black History Month, we center the trauma Black folks have experienced, losing sight of the stories we have yet to write. In each letter, ten artists will explore their questions, hopes, dreams, aspirations and, most of all, where they are going. With stories filled with excitement or uncertainty and knowing their history, what can they believe about the future? What will they want their future selves to know? No matter the answer, Letters to my Future Self holds space for all their dreams and ones unrealized.
Audiences can expect a diverse range of stories told by ten artists as they write letters to their future selves. Hosted by Harbourfront Centre, it is a journey of diverse storytelling by a range of intergenerational poets, visual artists and many more looking to the future. More info.
The Love. Affair - February 10
Cost: $25 | Time: 8:00 PM - 10:00 PM
Venue: Harbourfront Centre Theatre, 231 Queens Quay West, Toronto, Ontario, Canada
Sean Jones' first performance at Harbourfront Centre will be a Valentine's Day weekend special! Alongside several notable guest performers and backed by his stellar ten-piece band, Jones will deliver a night of both classic and original long songs that will leave the audience romantically inspired. For the Afterparty Affair, you are invited to an exclusive party at the Harbourfront Centre Theatre.
With Toronto's top DJ crew, BELLOSOUND curating the musical vibes for the night, and drop-in style live performances from local artists, the afterparty is poised to be a unique and exhilarating end to a love-filled evening! More info.
Toronto Black Film Festival - February 15-20
Constantly innovative, TBFF returns stronger than ever – amplifying even more Black voices from February 15 – 20, 2023. Inspiring the next generation of Black artists in film and beyond!
Canada's largest celebration of Black History Month through film – featuring: Letitia Wright, Josh O'Connor, Columbus Short, Keith David, Ledisi, Colin Kaepernick, Rickey Jackson, Don Lemmon, Ossie Davis, Karen Pittman, Corey Stoll, Cesária Évora and many more.
Events and Screenings are scheduled across the city. Read the Festival Schedule for more info.
Panel Discussion on Black Led Community Space Thursday, February 23rd - 6:00 PM - 8:00 PM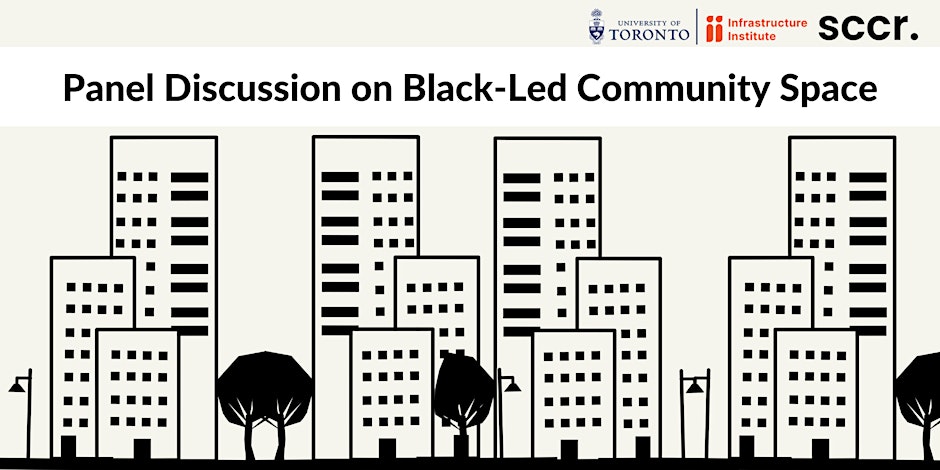 In 2022, the Somali Centre for Culture and Recreation, in partnership with the Infrastructure Institute at the University of Toronto, released a report (Inhibited Growth: Examining Public Investment Gaps in Black Infrastructure Needs) that examines the gaps in public investment and access to Black-led social infrastructure that integrates community centres, recreational spaces, and cultural hubs across the City of Toronto. ⁠
Black communities in Toronto have faced persistent public disinvestment in their infrastructure needs, such as inadequate access to city services, recreational amenities, and community hubs in areas with higher proportions of Black residents.
This panel discussion will take place on Feb 23rd featuring the Alica Hall, Executive Director of the Nia Centre, Isaac Olowolafe Jr. of the Dream Legacy Foundation, Amina Mohamed of the Somali Centre for Culture and Recreation to discuss building culturally-relevant and multi-faceted community spaces that are led by, and serve Black communities.⁠
Everbloom Music Festival - February 25
Hosted by Waveland Canada, a non-profit music organization, the micro music festival is set to fill The Great Hall with a ton of live music by Black Canadian artists who will be showcasing some of their best songs.
Along with live music performances, there will also be drag performances by Black Canadians featuring drag queen Eboni Parks and drag king Manny Dingo.
Cost: From $25 | Time: 3:00 PM - Late
Venue: The Great Hall, 1087 Queen Street West
Scarborough
Scarborough Town Centre Celebrates Black History Month
In celebration of Black History month, STC is delighted to honour outstanding contribution from our Black-owned, local businesses and recognize members of the Scarborough community. Scarborough is known for its diversity, and we are committed to reflecting our community year-round so you can come to our shopping centre and support the local artists and entrepreneurs that enrich our lives.
Venue: Scarborough Town Centre
Black Owned TO: Black History Month Market - February 11-12
Black Owned TO is hosting a Black History Month Market in Centre Court. Explore products and services from local black businesses from Saturday February 11 to Sunday February 12.
See the full list of participants here.
Designing Black Spaces with Community Accountability
Wed, Feb 1 2023, 6:30 - 8pm Main Hall, Daniels Building
Featuring Tura Cousins Wilson of SOCA, Jessica Kirk of the Wildseed Centre for Art and Activism and Jessica Hines of Black Urbanism Toronto, this conversation about what it means to take accountability within the practice of design and focus on Black community engagement is the first in a series centred around Blackness in architecture, landscape, and design within academia. As noted in the University Commitment in the Scarborough Charter, the work of Black flourishing and thriving should "be informed, shaped and co-created by communities" in order to be effective. Other discussions in this series will include Black Flourishing through Design (February 15), a workshop for designers and educators called Blackness in Architectural Pedagogy and Practice (March 1) and a student-led online event that centres Black belonging through design.
This event will be moderated by Assistant Professor Anne-Marie Armstrong of the Daniels Faculty. Poet and playwright Greg Birkett will also perform a special spoken-word piece.
St. Catharines
Niagara's Freedom Trail: Exploring Niagara's Early Black History - February 7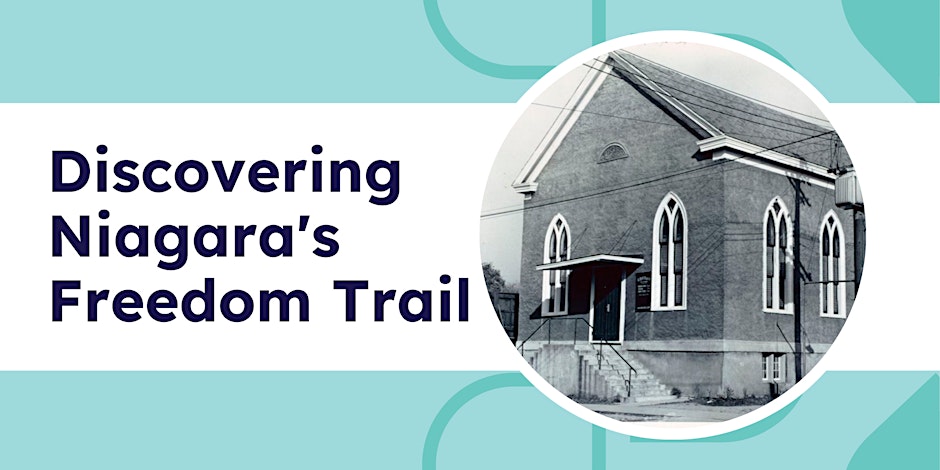 Cost: Free | Time: 6:30 PM - 7:30 PM
Venue: Mills Room, Central Library (54 Church St.)
Explore Niagara's Freedom Trail – the loosely connected network of important heritage sites, significant events, and notable Black figures all connected to the story of freedom and the Underground Railroad throughout Niagara.
Guest speaker Rochelle Bush is owner and operator of Tubman Tours Canada and a descendant of freedom seekers.
Aurora
The Aurora Black Community Association has partnered with the town of Aurora to host a series of events celebrating Black History Month. Find the complete list here.
Pan-African Flag Raising Ceremony – February 1, 2023
Time: 6:30 p.m
Location: Aurora Town Hall
Join the Town of Aurora and ABC on February 1st for the Pan-African flag raising ceremony in commemoration of Black History Month. Click here to RSVP
Black History Gala – February 3, 2023
Time: 6 p.m.
Location: Cornerstone Church, Aurora
Celebrate Black excellence with keynote speaker, the Honourable Jean Augustine and the Honourable Ahmed Hussen, Minister of Housing and Diversity and Inclusion. Enjoy a formal dinner and evening of elegance. Click here to RSVP.
Gospel Music through a Canadian Perspective with Professor Karen Burke - February 9, 2023
Time: 7 p.m.
Location: Aurora Public Library, Aurora
Celebrating the power of music to inspire, enlighten and influence.
Paint, Poetry & Jazz Night – February 17, 2023
Time: 7 p.m.
Location: Royal Rose Art Gallery, Aurora
Enjoy a glass of wine and poetry during this Paint Night that celebrates Black excellence. Click here to RSVP. Children 10+ can attend with an adult.
Diversity on the Ice – February 20, 2023
Time: 2 p.m.
Location: Stronach Aurora Recreation Complex, Aurora
Celebrate Black history on Family Day with Diversity on the Ice. Click here to RSVP
Brampton
Community Flag Raising and Proclamation
A formal proclamation will be read at the January 25 Committee of Council Meeting, and on February 1, the Pan-African flag will be raised at Brampton City Hall at 11:00 AM.
Celebrate Black History Month event at City Hall
Wednesday, February 1, 2023 - 2 to 9 pm
City Hall Atrium and Conservatory, 2 Wellington St W, Brampton, ON
Join Mayor Brown and Members of Council at Brampton City Hall on February 1 as the City honours Black trailblazers with live performances, speakers and a vendor market​!
Visit the Black Makers Market in City Hall from 2:00 PM where you can shop and support local Black businesses.
Celebrate Black Trailblazers starting at 6:00 PM, featuring awards presentations, speakers and performances.
​Reception starting at 8:00 PM where you can sample authentic Afro-Caribbean cuisine.
Click here ​for full event details.
Race and Education – the Black Experience - February 10
Date and Time: Friday, February 10, 2023 | 6 to 9 pm
Venue: The Rose Brampton, 1 Theatre Ln, Brampton, ON
The two-and-a-half-hour event with expert panellists will be a jumping-off point to creating long-lasting, impactful strides toward equity and inclusion within the city, starting with Education. Panelists include:
Charline Grant, Chief Advocacy Officer, Parents of Black Children
Phiona Lloyd-Henry, Coordinating Principal, Peel District School Board
Kathy McDonald, Peel Region School Board Trustee, Wards 3 and 4
Idris Orughu, Parent Advocate
Click here to reserve your ticket.​
Black History Month at the Brampton Library
Join the City of Brampton's Equity Office for a panel discussion on Race and Education – the Black Experience.
Throughout February, the Brampton Library will host a series of events and programs, including:
February 4: African Drumming
February 8: Ian Williams in conversation with Jael Richardson
February 11: An Overview of 400 years of Black History in Canada with Channon Oyeniran
February 18: Black Artisan Market
Learn more at www.bramptonlibrary.ca.
The Rose Brampton Performance Series
The Rose Brampton will feature shows all month long in celebration of Black History Month:
February 5: Blackness as Prophecy: A Pre-Show Spoken Word Workshop for Freedom Cabaret
February 5: Freedom Cabaret
February 9: This is Brampton: HYPE Showcase
February 11: This is Brampton: Stand Up Stitches: Underground Comedy Railroad Tour
February 18: Jay Martin Comedy Series
February 23: Flavours & Vibes
Find details and buy tickets at www.therosebrampton.ca​.​
This is by no means an exhaustive list of events and initiatives, feel free to send events related to Black History Month with ARIDO at communications@arido.ca for inclusion.