An Interior Designer's Guide To Bathtubs and Showers – For Your Luxurious Bathroom Design
Keeping clean has never been more luxurious and spectacular. The primary bathroom, in particular, is the second most popular room to be renovated after the kitchen. Visual appeal, functionality, and unique design elements are the key ingredients to a luxurious bathroom experience.
Tubs and showers are a great way to make your unique statement. Here are some tips that Interior Designers think you should know:
Bathtubs
The new attention grabber is the free-standing tub. A sculpture that bathes you in comfort. It appears to float, taking less space than a built-in bathtub and easier to clean.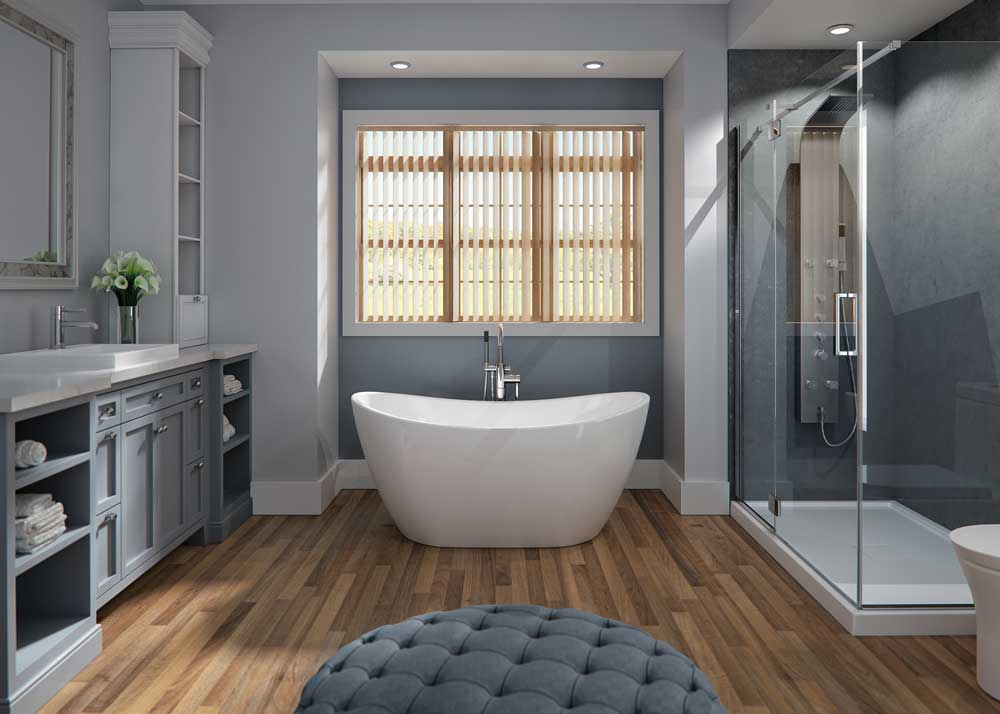 Studying these tips for your unique bathtub experience not only makes you feel great, but it will also look great too.
Bathtub Tips:
Tub Size: Not only does it need to fit properly into the space, but it also needs to fit your body size. For example, a taller person requires a longer bathtub. And, a small tub will have a tall person hugging their knees to their chin. Which would not be very comfortable at all.
Statement Lighting: Add that wow factor with statement lighting over your bathtub! Make sure your fixtures are rated for damp or wet locations. Place the switch on a separate circuit.
Light Colour Temperature: 2,700K to 3,000K provides a warm, cozy atmosphere. You want to look your most attractive self even if you are the only person in the bathroom.
Dimmers: Varying light levels can be pre-set to the timing of your choice. Light levels can be low to relax or placed to full brightness so that you can clean the bathroom. Place the switches on a separate circuit.
Bathtubs Need Space: Three inches or more against a wall is necessary to clean around a freestanding bathtub. The handle of a mop will need to reach around the back so that you can clean it from all sides.
Showers
The shower is where you stimulate your senses. Glass shower enclosures have eliminated thick tiled walls allowing for more space. Glass doors can roll or hinge effortlessly.
There are items people don't tell you about until it's too late. I think you'll enjoy learning about these handy pieces of knowledge.
Shower Tips
Curbless Showers: Curbs virtually disappear with a curbless shower system such as Schleuter Kerdi-Line Systems. They make shower kits that provide the necessary waterproofing membrane and floor sloping for drains. Note: Linear drains, which are 2" deep long troughs, lie beneath the floor and need to run in the direction of joists or be carved out of a concrete floor.
Body Sprays Everywhere: Water can rain on your head or jet you from three sides. Be careful when selecting body spays. Make sure that they accommodate all members of the family, both short and tall. While body sprays can be adjusted to suit your needs, jet spays can be very powerful and you could end up with a mouthful of water or overstimulating sensitive body parts. You may want to install a grip rail too.
Large Tiles: Large-format tiles, quartz stone or Corian are now used for seamless shower walls, eliminating the need for those pesky, hard-to-clean grout lines. Ask your contractor if you have enough room to get these large tiles up the stairs or in an elevator before installation.
Shower Floor Foot Grip: Shower floors need small tiles for foot grip and safety to avoid slipping. Specify a darker grout colour that coordinates with the tile. Grout always gets darker over time, so you might as well pick a colour you like.
Shower Light Fixture: Install a waterproof light fixture overhead for safety. (Yes – you can still install an overhead shower.) Make sure it's on a separate switch
Place the light fixture on a separate switch and with NO dimmer.
Shower Benches: Benches are useful for a quick sit down during a long shower and also to perch your foot while shaving your legs.
Steam Showers: Steam showers are a wonderful way to relax and detoxify. It is nature's magic therapy. The mechanics can be installed within an enclosed bench with an opening to the side for access. Remember: The perfect steam starts with selecting the right size steam shower generator.
Special Touches
Here are two items that can make your bathtub and shower experience even more luxurious and accommodate your practical needs too.
Heated Floors: Made more affordable and doable with Ditra-Heat-E-Kit by Schluter (our go-to guys). It has a ¼" profile that minimizes the thickness of the finished tile floor. Remember: Minimal floor material height is necessary when renovating an existing bathroom.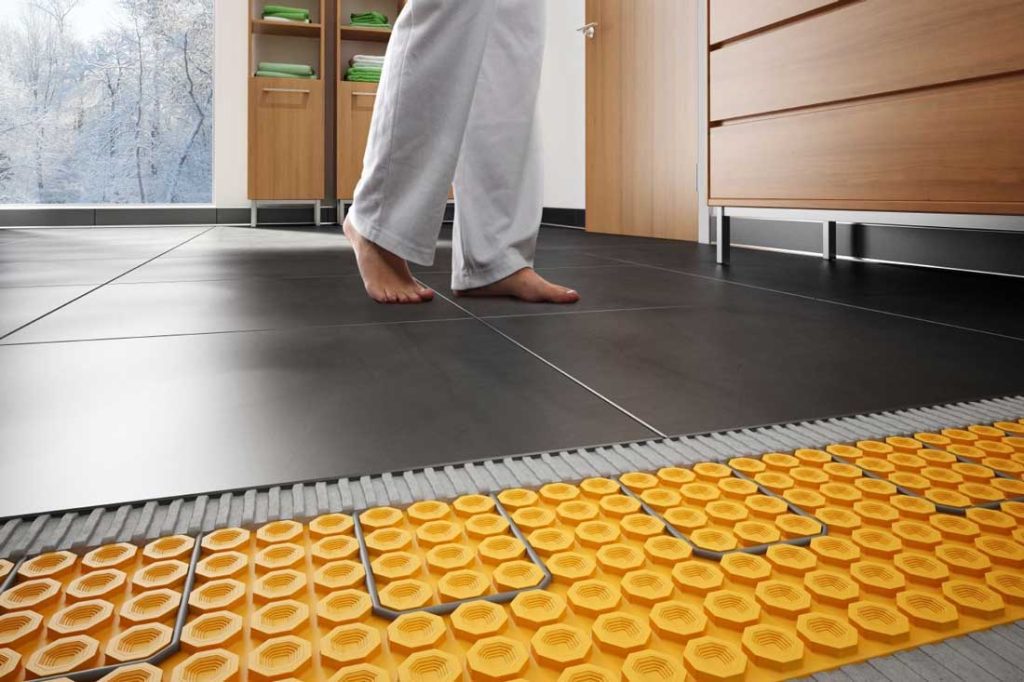 2. Wall Niches. Scavenge space from wall cavities with niches. Wall niches can come in stainless steel, quartz stone or tile. Not only are they a decor element, but they also make all items more accessible. Remember: A slight slope is needed to drain water.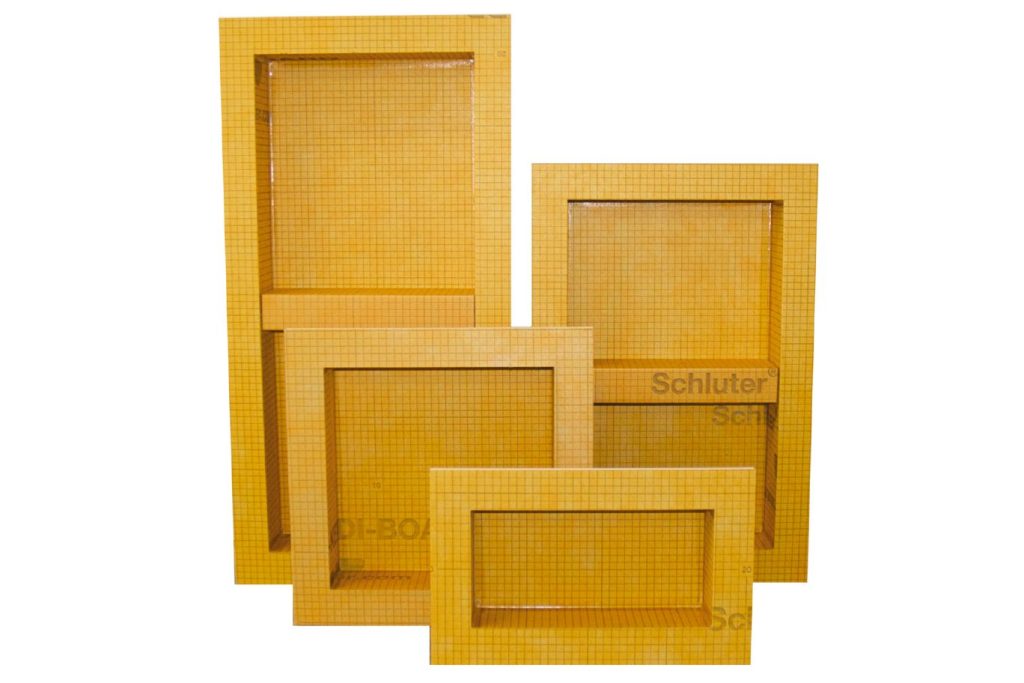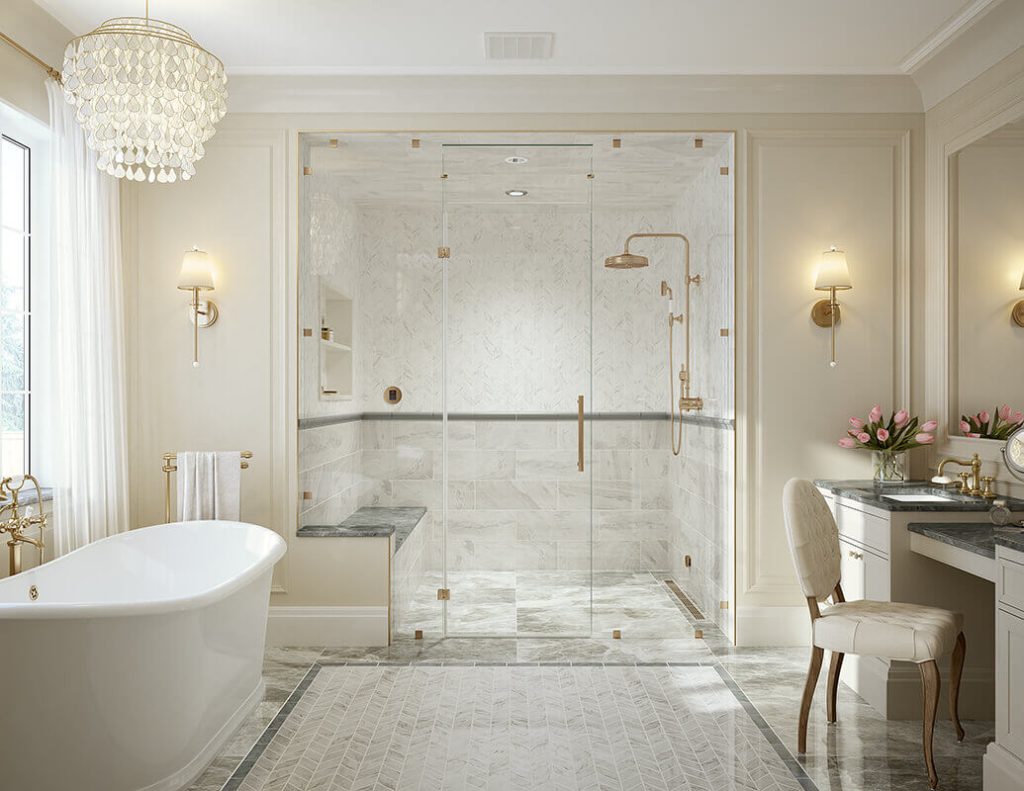 Educate Yourself – Knowledge Is Power
What do you want or need from your luxurious bathtub and shower?
Many of the top bathroom fixture suppliers have very educational websites that will answer many of your top questions. You'll get lost in all the knowledge that you need to know prior to selecting products and before construction starts.
Bathtubs and showers are just two of the elements that you need to explore so that you can create your very own unique and fabulous clean and healthy bathroom experience.
Related