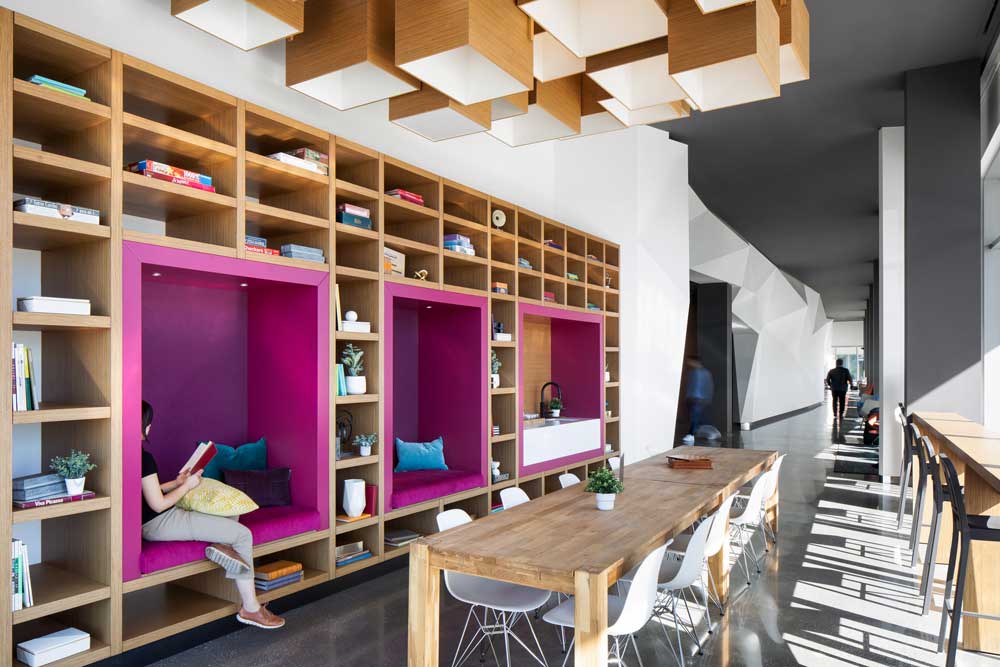 ARIDO Award: York Condos
York Condos is a three-building complex in Markham, Ontario. The buildings line an above-grade parking structure crowned by an extensive landscape and amenity terrace providing a shared community space. Connections to the Rouge Valley protected green space north of the site are a key component of the development and the interiors were designed to reflect this, focusing on nature and natural rock formations. 
Interior Designers: Andrea Hall, ARIDO, Caroline Robbie, ARIDO
Design Firm: BDP Quadrangle
Design Team: Victoria McGlade, ARIDO
Photographer: Adrien Williams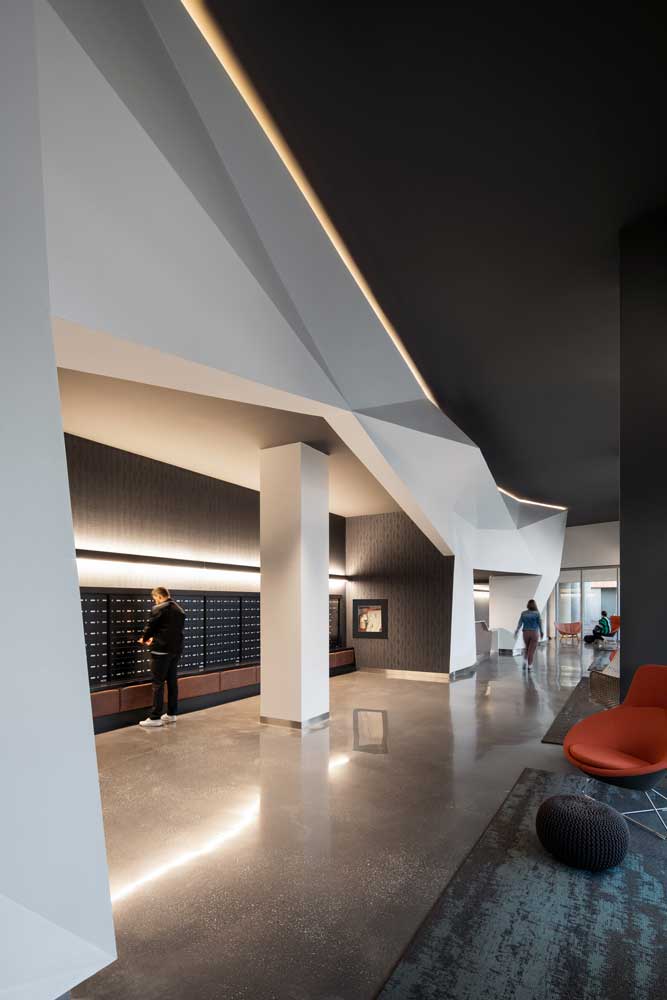 Site access was a challenge as there is 200 feet distance from the building entrance to the elevators, so it was important to establish a sense of progression and arrival. The long lobby space provides a solution to this desire by adding visual interest with a striking crystalline sculptural element. The faceted structure brings visitors and residents from the entrance to tucked away amenities such as mail boxes, video game rooms, and washrooms, toward the building elevators and community café and lounge.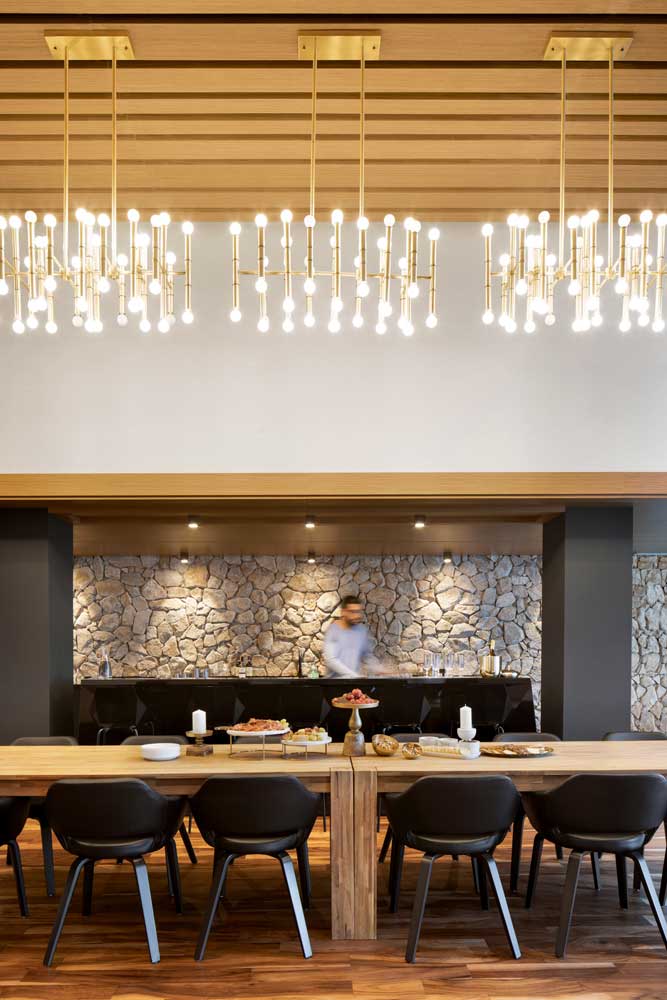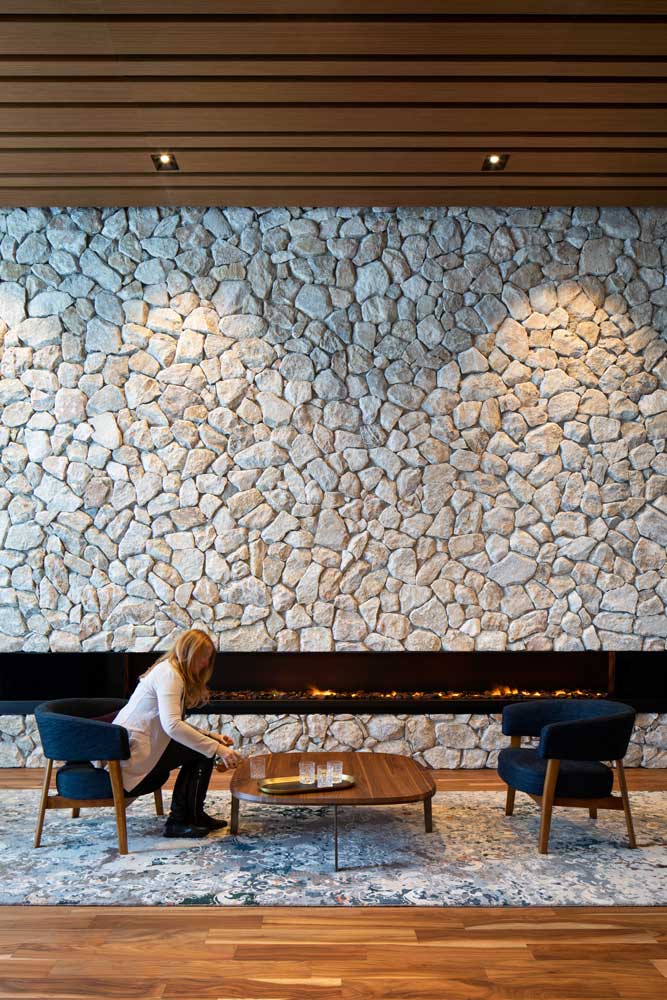 This faceted structure is echoed on the east and west walls of the 5th floor amenity bar and lounge. This feature created a cozy and soft space to relax in and pays homage to life at a cabin. Residents can use these spaces for small intimate gatherings, or open them up to a large party room connecting all three spaces, while still allowing for intimate moments. A wood slat ceiling connects all three spaces and draws your eye outward to the views over the amenity pool and lounge directly to Rouge Valley itself. The colour scheme for all the amenity spaces complements the whites, blacks and coppers used in the architecture with added pops of jewel tones throughout.
Embracing that community and demographic goal we endeavored to provide a space for everyone to enjoy and grow into, lots of lively bright open spaces complimented by smaller, secluded spaces for quiet or intimate use.
Equity of space was important in the initial planning including for family sized townhomes, large and small units and many different forms of community space (library, café, game room, party room, cardio, weights, yoga, outdoor pool, outdoor tennis/badminton).
The three towers were designed around an above grade parking, taking advantage of the best views for residents and creating the most expensive rooftop amenity within Downtown Markham. Consisting of a lap pool, social space with BBQs, log cabin, tennis/badminton court, direct connection to indoor amenities, and view north to Rouge Valley.
All outdoor amenities offer universal access, including the lap pool and elevated cabin, providing comfort and fun to those who may have mobility issues. The colours used throughout offer enough contrast for those with people who are visually impaired.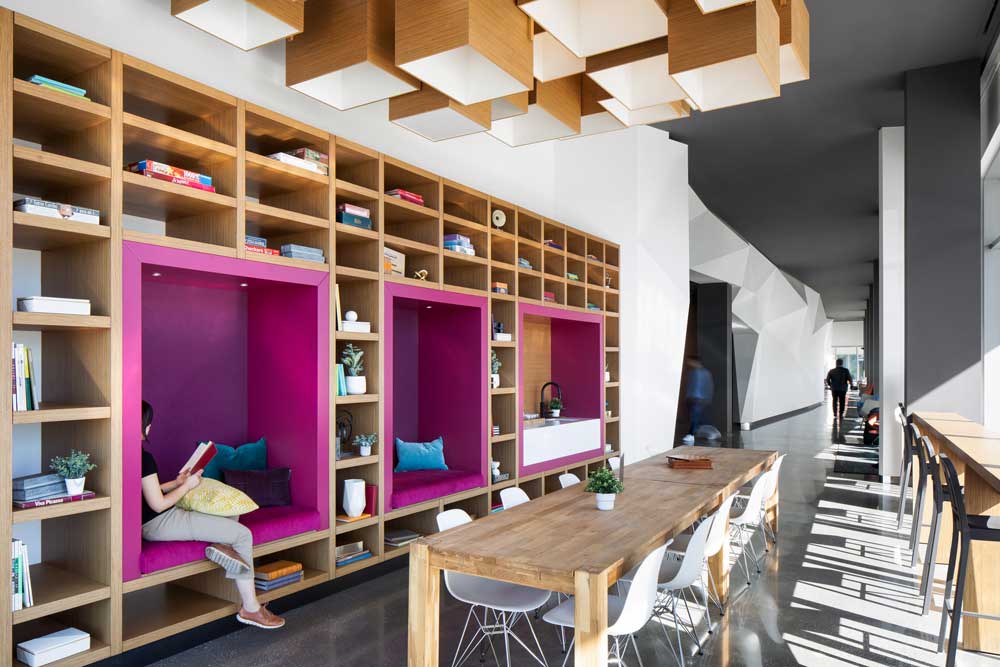 York Condos is currently being evaluated for LEED Silver. The products specified for both architecture and interiors were made in accordance with the exacting requirements of the LEED programme. Energy Star and low flow appliances and plumbing fixtures are used throughout the building, contributing to both energy efficiency and water use efficiency. Custom made LED wall sconces are used in the corridors, further impacting energy efficiency. These custom light fixtures were designed to enhance human comfort by allowing for increased ceiling heights and ensuring that lighting levels can be controlled for optimal Circadian rhythm health.
Products were also selected to represent nature throughout the space. The effects of nature on human health and wellbeing are well documented and using natural materials and a design inspired by nature resulting in an environment that calms the nervous system.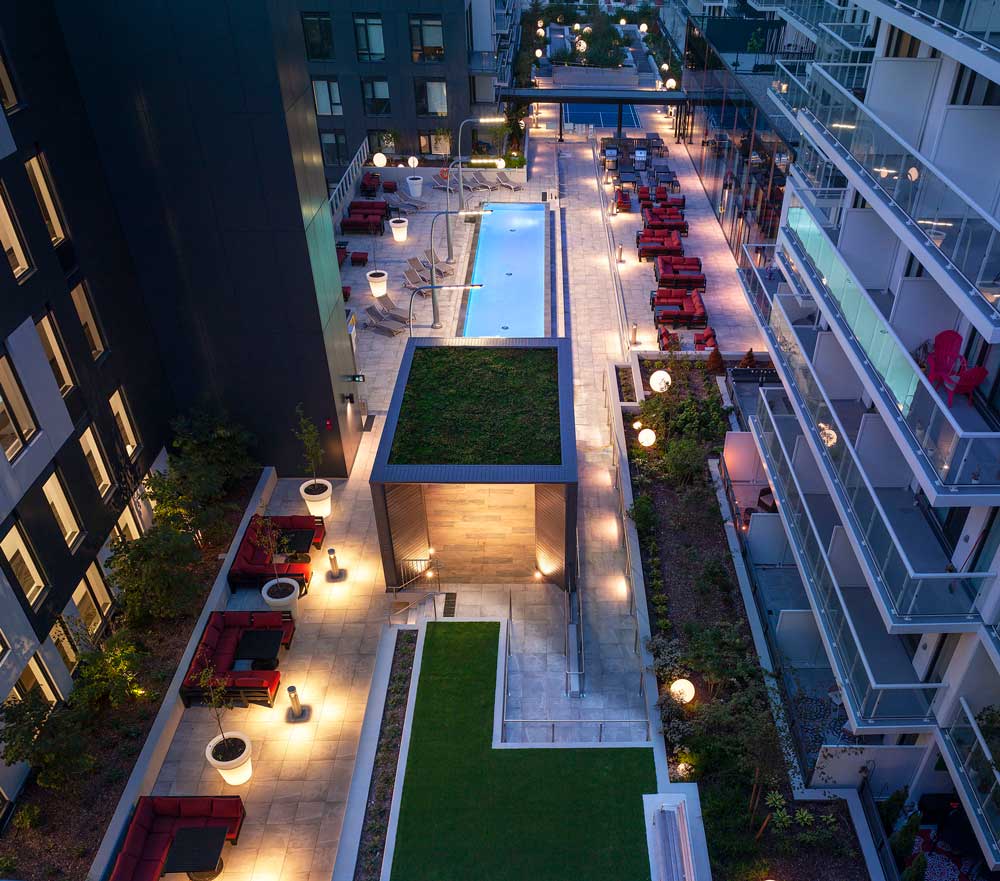 Markham has been in a state of steady growth for many years now and has now developed to a level where it is no longer seen as just a sleepy suburb of Toronto but a place with its own identity and spirit. The York Condos development is one major step towards that goal.
These three towers, each with a distinct look and feel will serve as a staple of the budding downtown Markham area. Success means creating something that will last for generations and set the standard for what a "suburban" downtown can be.
Related