An immaculate office space that celebrates Toronto's iconic hidden laneways
Our client, being a leading waste management and removal organization in Toronto, witnesses firsthand the negative effects of throw-away culture, guiding our design principles toward quality, durability and a sense of permanence. Our design team was tasked with creating a unified workforce that celebrates the nature of the business with spaces for collaboration and learning while promoting health and wellness.
Interior Designer: Franca Rezza, ARIDO
Design Team: Michael Machnic, ARIDO; Willem Berends, ARIDO; Yen Lee, ARIDO
Design Firm: Gensler
Photographer: Ben Rahn (A-Frame)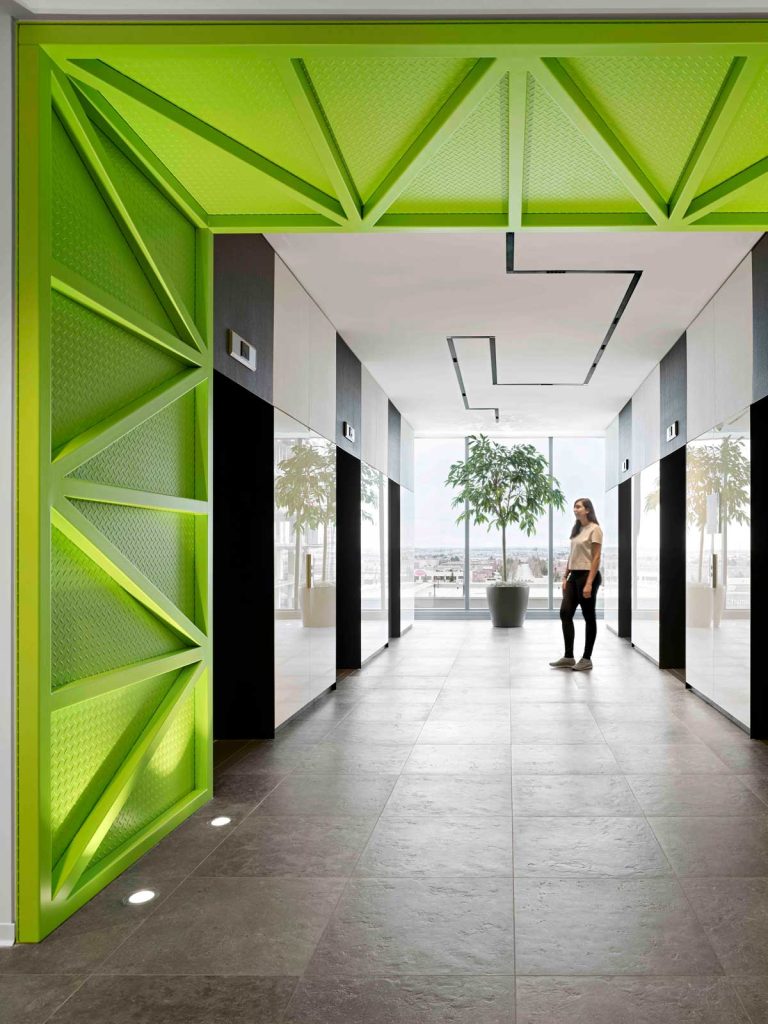 Waste removal is something communities may take for granted and it is typically relegated to back alleys and laneways. As such, we worked to amplify these often "hidden" or "forgotten" spaces in the city, celebrating them throughout the space. A custom ceiling light fixture references downtown Toronto's iconic laneway system, while an arch in brand colours elevates the entry sequence into a sweeping reception. The café space calls to mind Graffiti Alley, perhaps Toronto's most famous alleyway, with a bespoke graffiti art installation.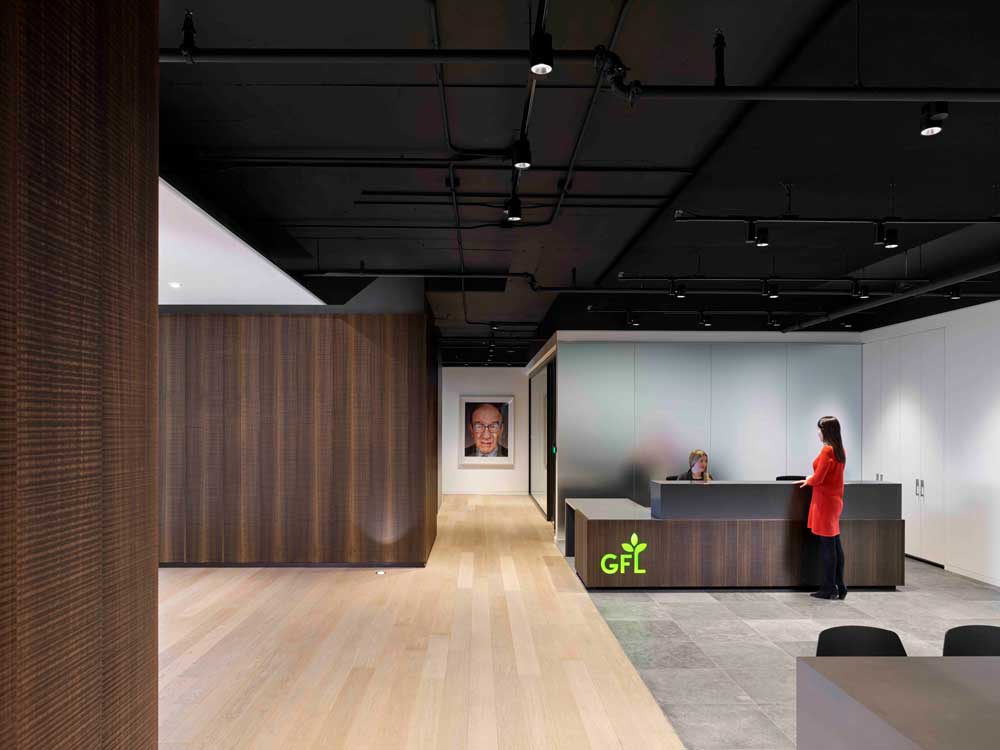 The reception and guest waiting area are clad in rough sawn eucalyptus; an effect that conjures the utilitarian nature of the business while signaling permanence and durability. Scattered throughout the interior are planters introducing biophilic elements in the workspace.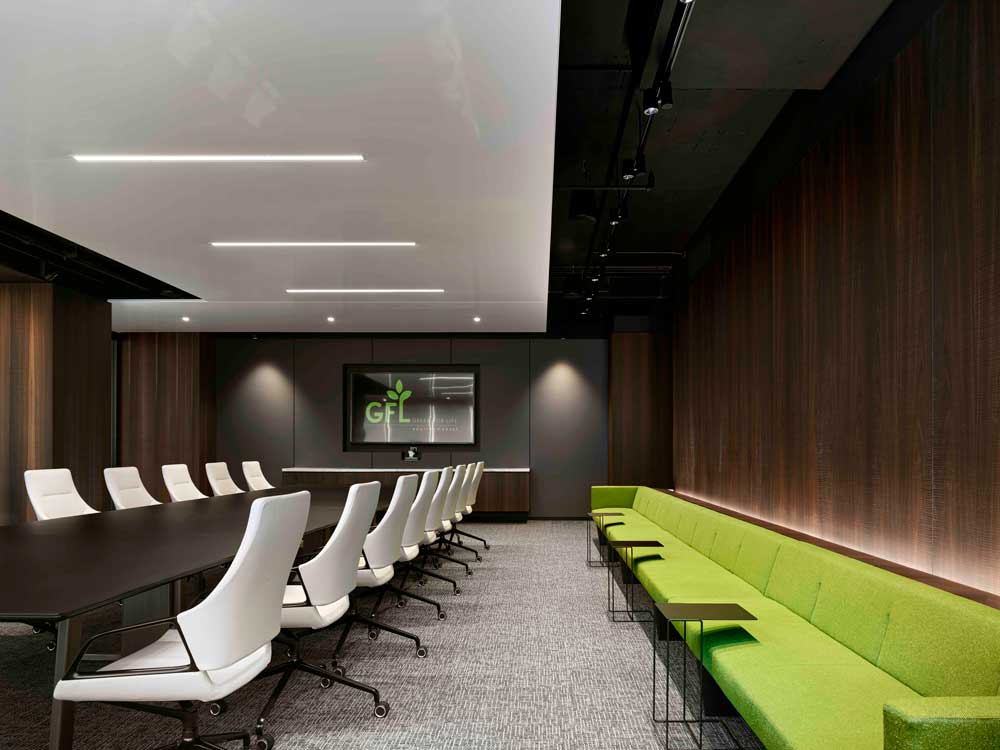 In a mostly open plan environment, workstations with lower panel heights and shared work counters foster communication and collaboration. An array of formal and informal spaces of various sizes fits different work styles and needs; informal touch down areas, four to six person meeting rooms, and a full size conference room.
An environmental graphic branding program further connects staff to the office environment; from the oversized photography lightbox in reception to the subtle custom vinyl trim wrap adorning the meeting room glass walls. These graphic branding elements reference and celebrate how the company has grown through the acquisition of complementary businesses. In evidence throughout the office, these elements instill a sense of pride in working for a business that provides a vital service to keep our city running seamlessly. The rich materiality and high quality fixtures and fittings also signal to staff that the work of city garbage disposal is a critical role for a high functioning city.
Our design team utilized a neighbourhood planning strategy to ensure a sufficient distribution of focus, huddle and team meeting rooms throughout the space to support different work settings. These smaller gathering spaces supplement the central café space where more informal collaborations can take place.
As interior designers we know the importance of promoting health and wellness through design which we managed to accomplish in this office interior with sit-stand desks, biophilia and a centrally located café space that staff are encouraged to congregate in.
This office interior is a sophisticated workplace that not only celebrates the organization's brand and delivers a positive experience for employees and visitors alike, but also promotes a culture that calls on its employees to rethink our modern, throw-away culture.
Related