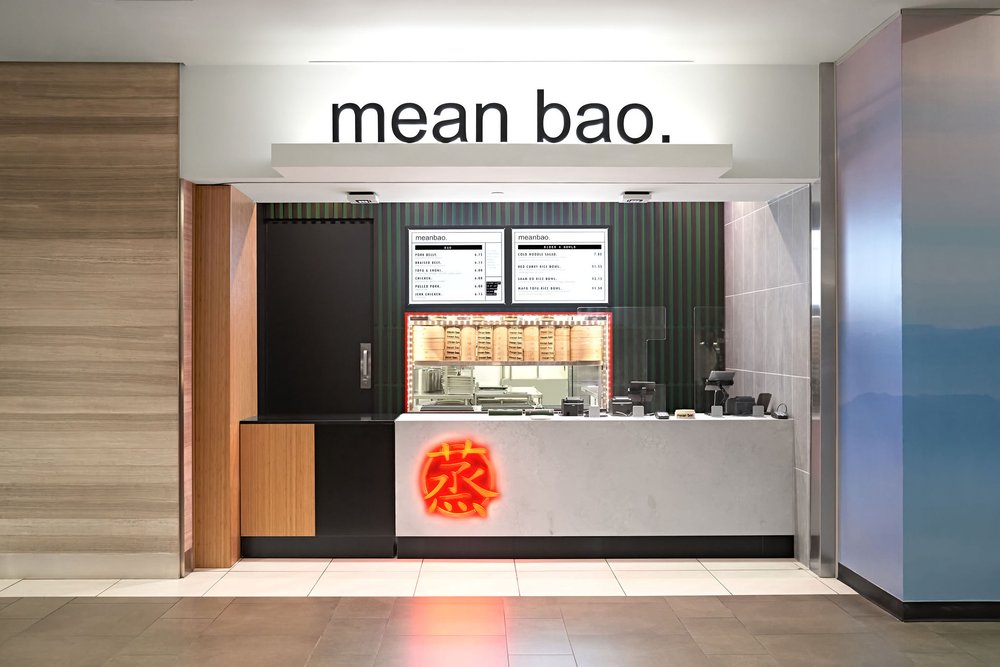 Bow Down to Mean Bao's newest spot
Our goal for the design of Mean Bao's latest location was to create a compact space that would streamline their takeout process and efficiently accommodate the restaurant's grab-and-go system.
In order to design for a restaurant that had a full takeout model, we had to include specific highlights like a takeout window and a large front counter to allow for a smoother customer experience. We set out to do this while also designing a space that would also strengthen their brand identity.
Interior Designer: Jude Kamal, ARIDO
Design Firm: Sansa Interiors
Photographer: Jules Lee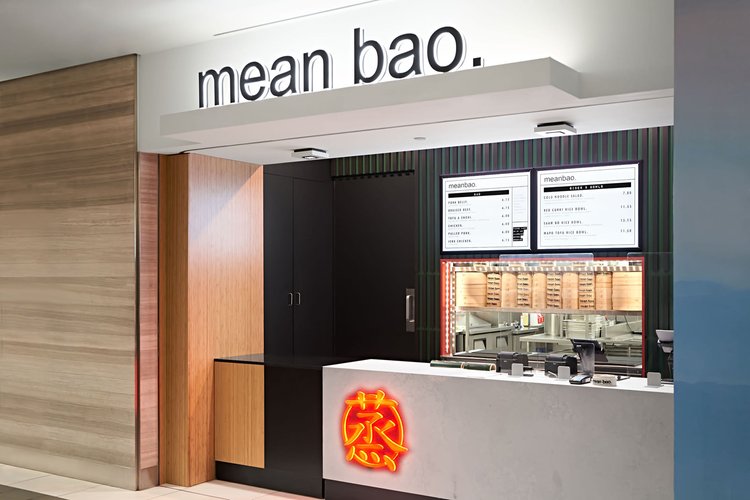 Often in restaurant interior design, the design story doesn't necessarily call for brand recognition. The focus is usually on creating an ambiance that amplifies the dining experience. This is completely different when it comes to fast food and chain restaurant design where creating a design that amplifies brand recognition is crucial.
Our design approach for Mean Bao was to create a modern fast food restaurant interior that accommodates smooth operations in an eye-catching design. To do this we had to integrate restaurant architecture with design psychology. There are several factors that differentiate interior designers for restaurants from other types of interior designers, one of which is taking into account the psychology of the design elements in the design approach. We expanded on this in our blog post The Psychology of Restaurant Interior Design.
In spite of the tough competition in the fast food industry, we know that customers appreciate the value of smaller fast-food restaurants like our client Mean Bao. Our design concept was to create a space that reflects our client's uniqueness and authenticity. There is beauty in the "small" when it comes to restaurants. So we played up these advantages and designed a restaurant that stands out in a memorable way but also adheres to the chain restaurant renovation requirements.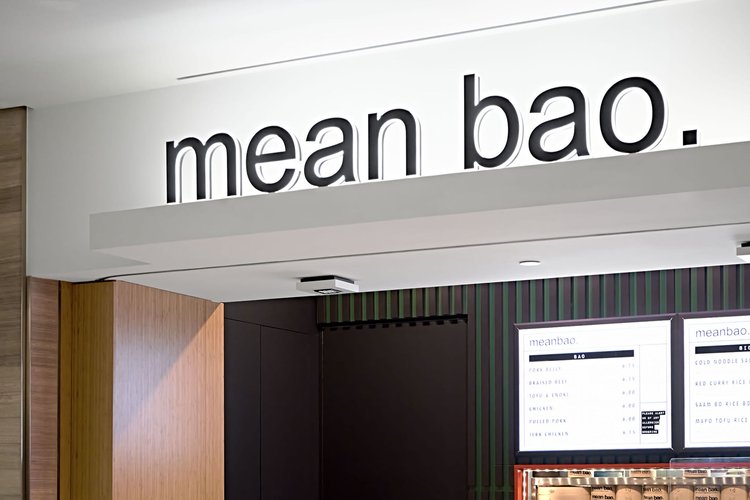 The main design elements included seamlessly blending bold colors with Chinese characters and icons to celebrate the Chinese origins of Mean Bao's offerings of Dim Sum-inspired snacks. We built a slatted back wall in a black and green color palette and paired these colors with the traditional bamboo wood. We gave the counter front wall a rough earthy concrete surface which served as the perfect backdrop to complement one of our standout design elements- the bright red neon sign.
This speakeasy design offers a clean and playful spin on traditional Chinese design thus creating a space that's full of color, character, and intrigue.
The final look was a perfect representation of a modern fast food restaurant design. The design and layout improved the efficiency of operations for Mean Bao. In this completely renovated space, the kitchen area now has more space and a light and breezy feel. The front area is more stylish and very noticeable and it has an overall seamless look.
Related