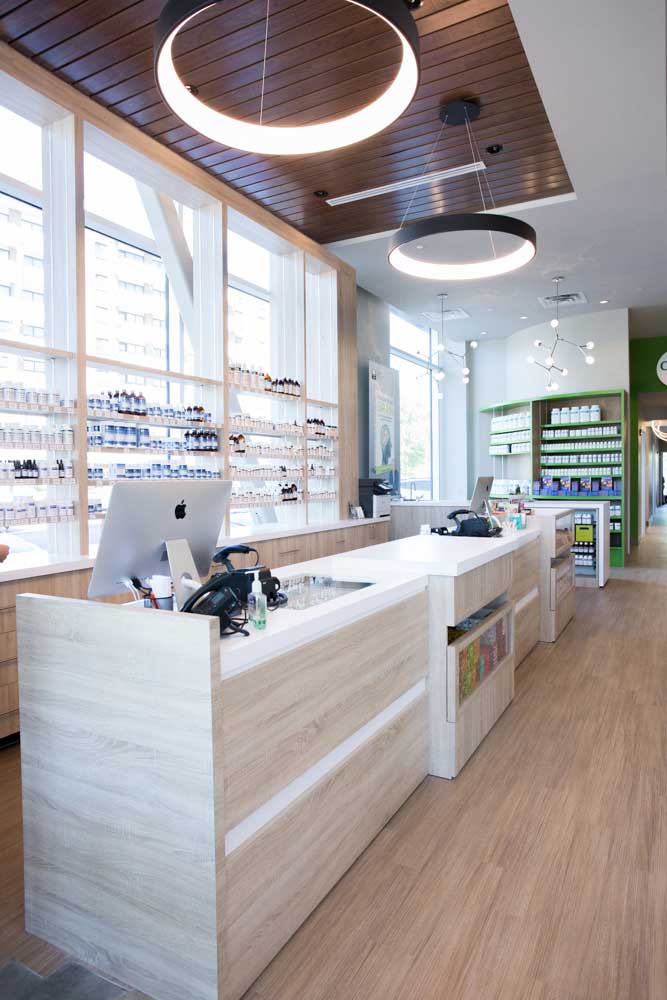 This interior brings all business operations together so naturally
A multifaceted company like Nutrichem needed to integrate all parts of the business into a new, larger and more functional space. We were tasked with bringing the biomedical clinic, pharmacy, lab, retail store, international shipping services and business operations under one roof to further support their business philosophy of health and nutrition.
Interior Designer: Ellen Lee, ARIDO
Design Firm: Ellen Lee Design
Photographer: Mailynne K. Briggs
Each area of the new interior required detailed custom millwork to accommodate the unique yet integrative aspects of each space. With the client's help we were able to identify the importance of functionality in a way that would exude precision and beauty for Nutrichem's clientele, without compromising function.
The new millwork needed to house all their lab function and products; a dispensary that housed all their medication and production; a large retail store with custom millwork from cash registers to all the shelving gondolas; a clinic with integrative flow from reception to the consultation rooms and the IV therapy services; a fully functional shipping/receiving department; a staffroom and offices.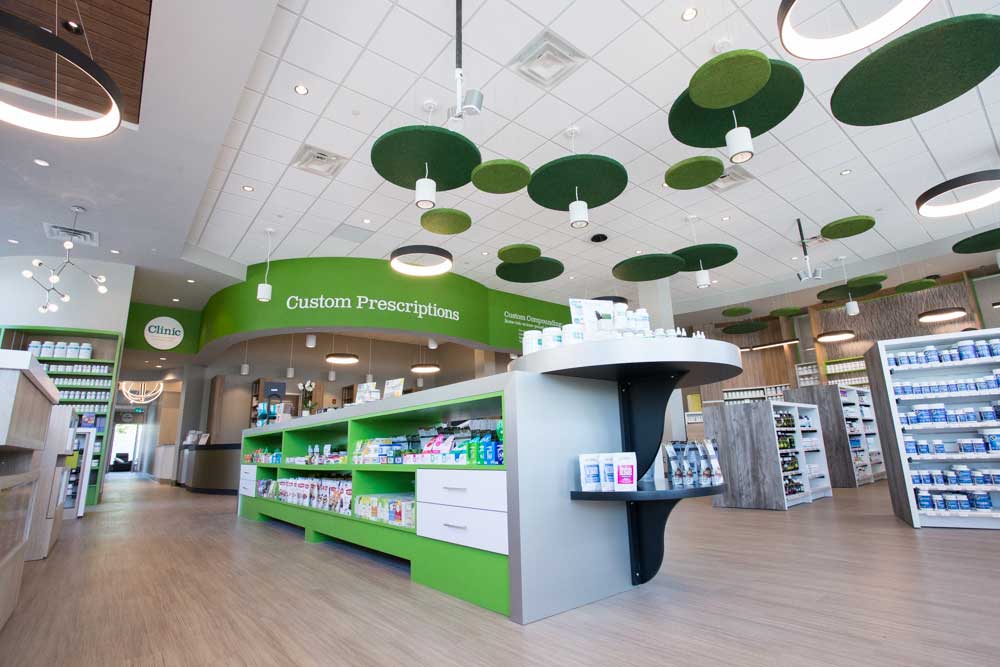 All millwork was custom made and inspired by biophilic design with natural wood finishes in colours inspired by nature, wood grains, curves of a tree of life, natural birch branches encased in panels. The underlying concept was one of life and health, all while exuding their corporate colours and philosophy.
Each piece of millwork had to be carefully planned and designed to highlight the Nutrichem line of specialty products in the best way possible. It had to showcase a finite amount of products and remain visible to customers, all the while maintaining certain site lines so clients feel welcome to speak with staff. Each piece of lab millwork behind the scenes was painstakingly calculated for function and storage of specific lab equipment while being code compliant.
Related