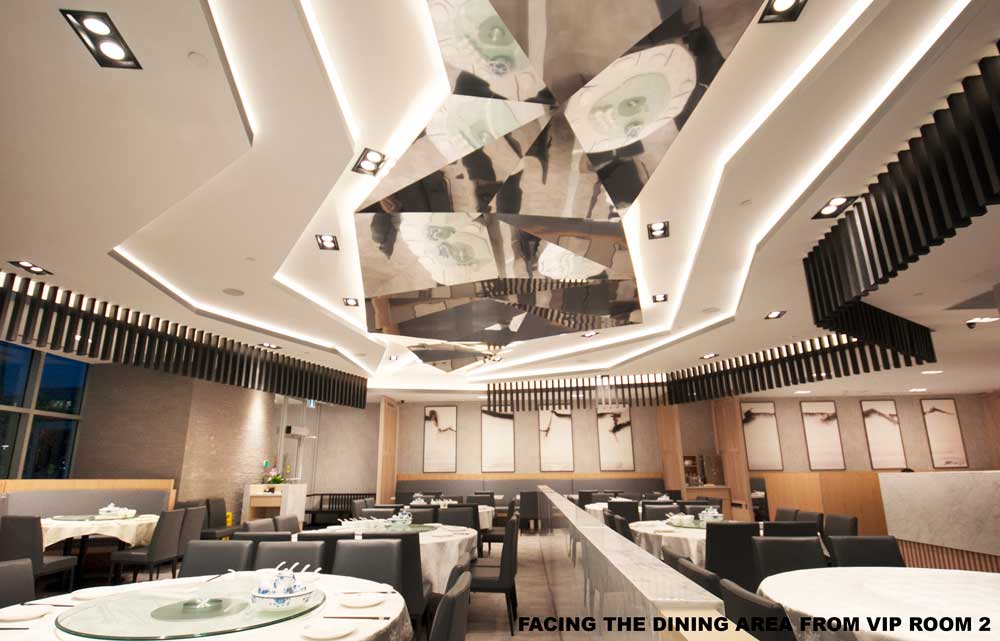 The natural beauty of China's landscape is the perfect backdrop for a relaxing dining experience
With inspiration from the famous Suzhou Water Town in China, our design team began analyzing the natural elements and Chinese architectural features of the site. The client wished to stay away from the heavy colours and details in traditional Chinese restaurants, steering our design solutions towards a minimal and calm interior for Yan Yu restaurant. The final design of this restaurant interior pays homage to the vastness and beauty of Chinese landscape and architecture, and the harmony between humans and nature.
Interior Designer: Joe Cho, ARIDO
Design Firm: J. Cho Design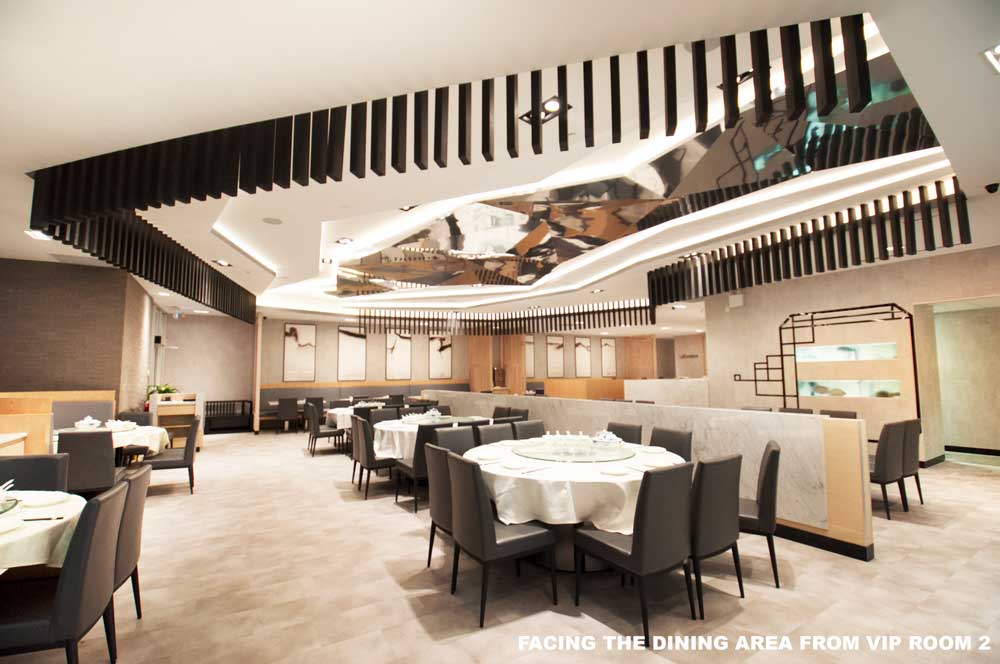 Existing ceiling conditions made the project difficult to be designed on a vertical scale. Large structural support columns limited possible layouts that could function for client needs and meet our design criteria. Working with existing conditions, our design team came up with a creative solution that became the central design element in the restaurant interior.
We used reflective materials on the ceiling to increase the sense of space and brightness in the dining area. The end result is a stunning ceiling feature with angled sections at different positions, mimicking a river flowing through the dining area.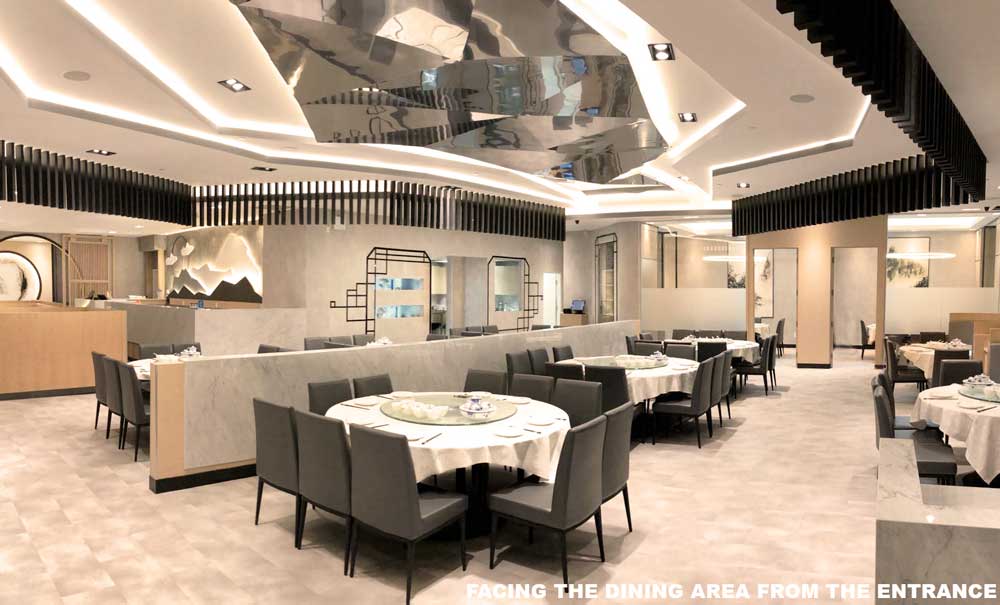 The simple black and white lines outlining the 'river' represent the walls and rooftops of the buildings along the famous water town of Suzhou. The ceiling feature is enclosed with a row of black metal studs, acting as a fence to contain the river.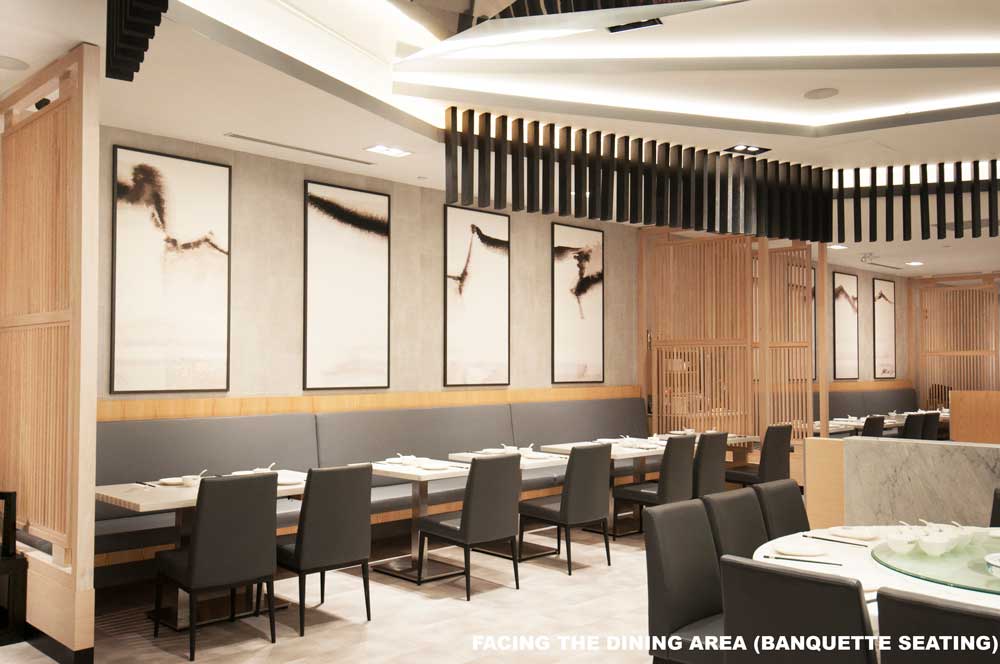 We carried through the abstract and minimal design of the water town with collections of Chinese water paintings that are hung throughout the space to further emulate calmness of the inspiring landscape.
Additionally, a simple cut-out of a mountain background can be found at the back bar to enhance the mimicry effect. Screens and moon gates create several layers of depth to highlight key design elements similar to the bar in the back of the restaurant.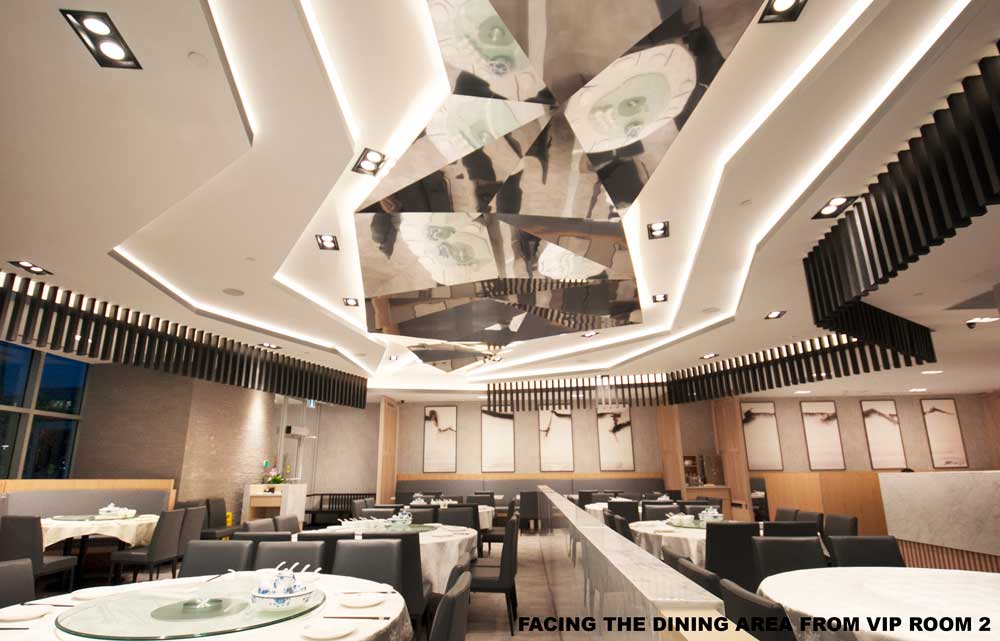 Our design team was challenged by existing conditions of the interior, but managed to fulfill the client's vision of an original concept, one that steers clear of all the traditional design sensibilities of Chinese restaurant decor we have come to know.
By bringing into play several creative design solutions we designed a calming, minimal restaurant interior that provides a unique, relaxing dining experience.
Related
ARIDO Award: Cavana Ridge Spa

Cavana Ridge Spa is a lofty hospitality project that presents a beautiful balance of design challenges and inspiring potential. Our team's mandate was to transform a run down, vacant water testing f ...

Bow Down to Mean Bao's newest spot

Our goal for the design of Mean Bao's latest location was to create a compact space that would streamline their takeout process and efficiently accommodate the restaurant's grab-and-go system. ...