The design philosophy of this office follows ancient concepts of vitality and rejuvenation
Our team was tasked with transforming the client's existing 35,000 square foot space in order to address mounting workplace stress, as well as the mental and physical wellbeing of employees. We came up with a design solution rooted in an ancient Japanese concept 'shirin-yoku' or forest bathing which emphasizes a connection to nature for health and wellbeing.
Interior Designer: Kristina Kamenar, ARIDO
Design Team: Caitlin Turner, ARIDO; Bridget Brown, ARIDO
Design Firm: HOK www.hok.com
Photographer: A-Frame
Forest bathing is the idea of immersing oneself in nature to restore and rejuvenate our senses and vitality, a concept that is aligned with the client's three principles of wellness – cognitive, physical, and emotional wellbeing.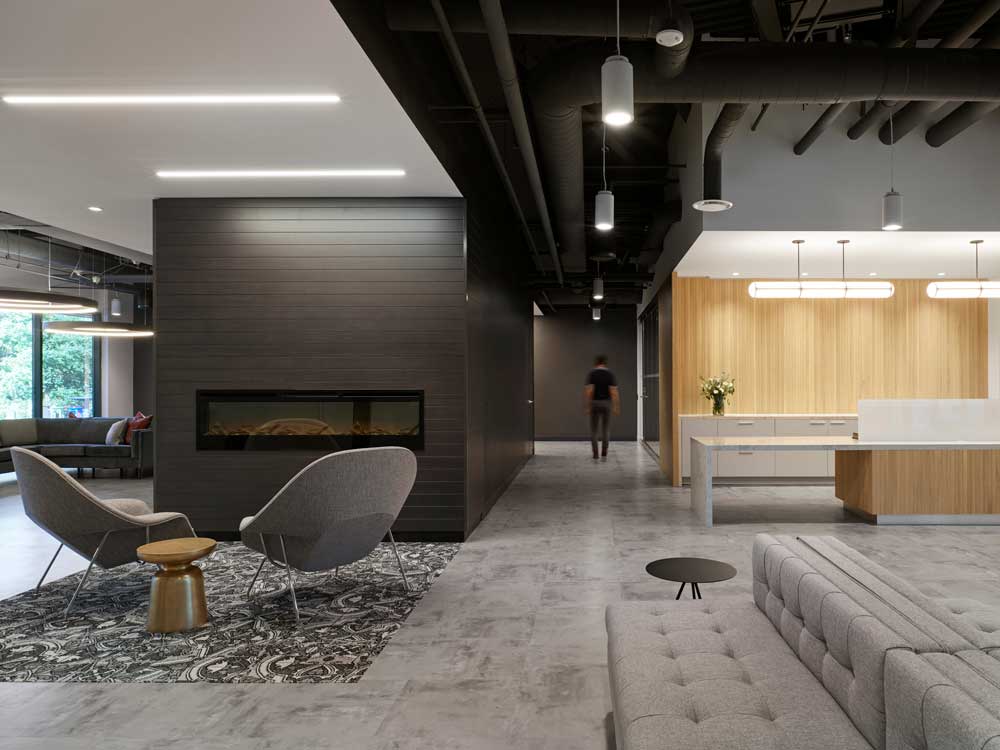 To ensure that we as designers were addressing true employee needs, teams were engaged to help with the process: a dedicated cross-departmental team was formed to obtain a broader view of wants and needs; a group of IT specialists who understand how technology is evolving; a group of "culture creators"; and staff from all levels within the organization, to assist in integrating the brand into our design solutions.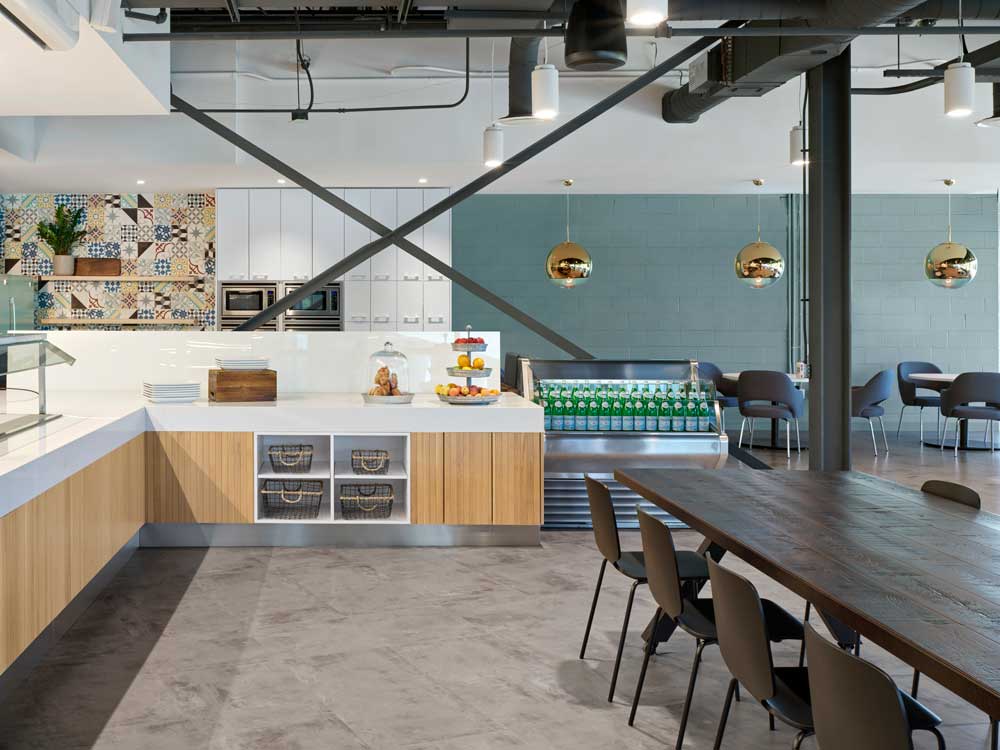 Our team injected the idea of physicality through movement and playing in nature into the overall design. An outdoor patio was extended off the café and equipped with outdoor work settings and game space, meant to bridge the gap between the man-made and natural worlds. Working within the existing facility, the team played with scale and proportion of existing architecture to create a more dynamic experience.
To enhance cognitive function and alertness throughout the day, we addressed the neurodiversity of employees through a variety of work settings. Abundance of daylight throughout, quiet areas for individual work, and different LED lighting temperatures that speak to a variety of moods. Existing low ceilings were removed at the entrance to expose another six feet of height, signifying the expanse of nature.
Emotional wellbeing was addressed through an engagement of the senses. Entering the lobby, one is greeted by the smell of the cafe and sounds of music. Biophilic textural finishes, such as feature walls, harvest tables made from locally sourced wood, specialty tiles reflecting the surrounding floras, and river rock inspired carpet reflect the connection to nature. Throughout the space, plants allow the staff to take part in therapeutic horticulture, which improves indoor air quality and stabilizes humidity levels.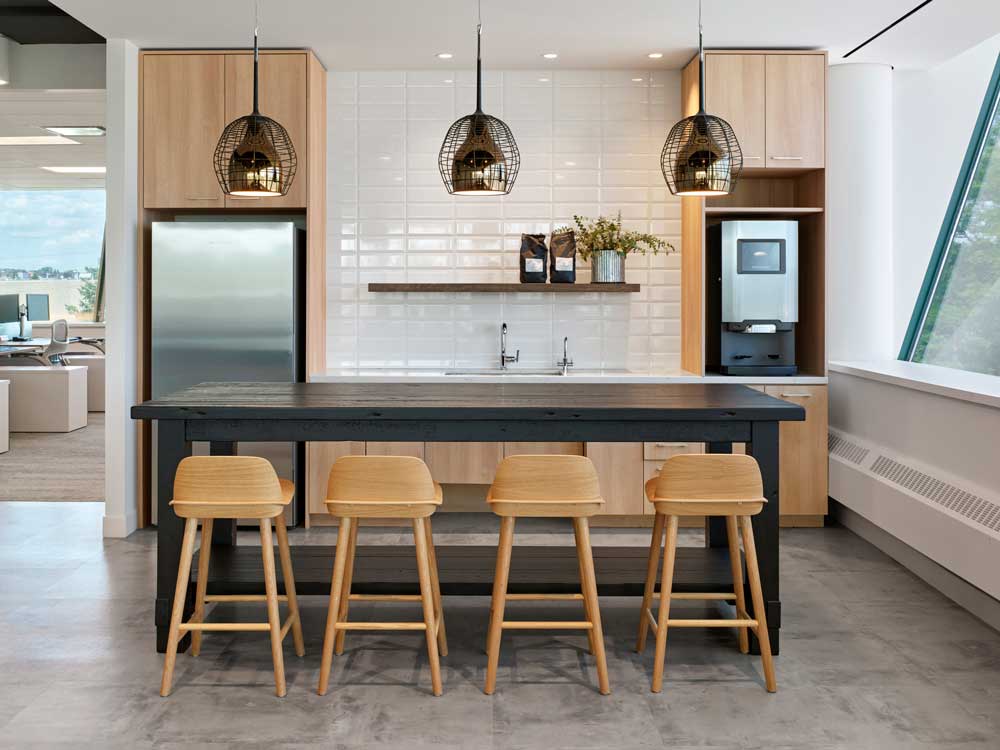 Employees have gained a healthy work environment that promotes experiences of connection to nature through shinrin-yoku and provides opportunities to grow, learn, and be engaged.
Related