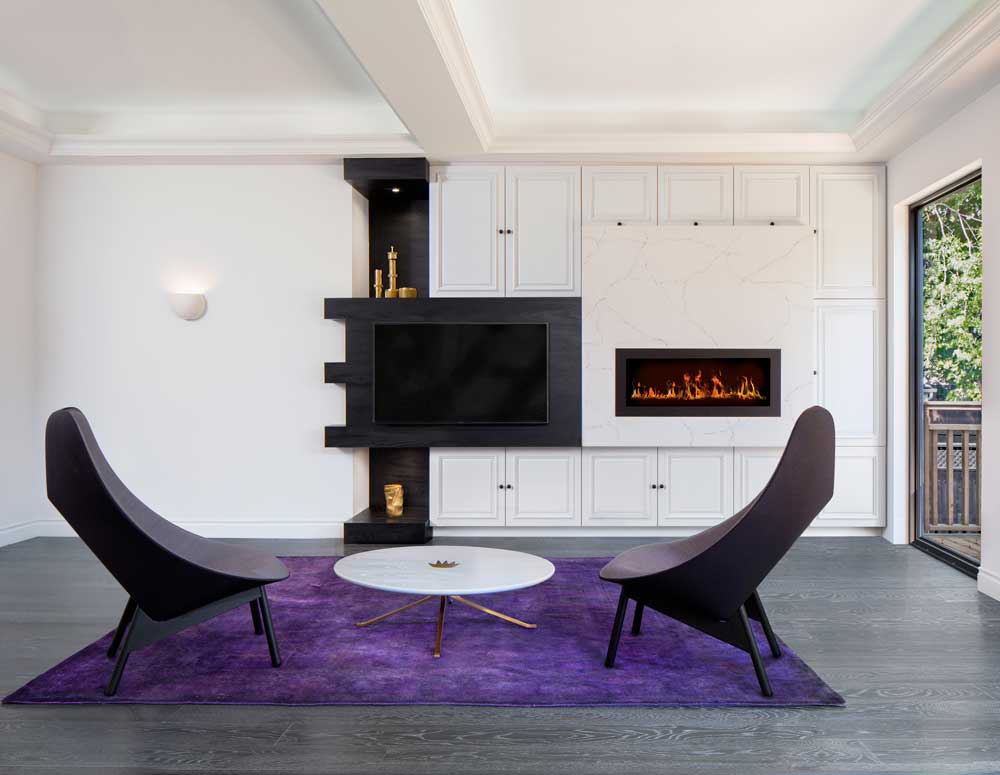 This open concept home marries modern and classic interiors
Our design for this 3,400 square foot Etobicoke home was to satisfy the owners' mix of contrasting styles and find their perfect balance of modern and classic by creating an interior that marries the two design sensibilities perfectly. Our second challenge was making sure the architecture of the house tied in with the plans we had for the interior spaces.
Interior Designer: Siavash Mahdieh, ARIDO
Design Firm: PULSINELLI
Photographer: Joy von Tiedemann Photography Inc.
Our client needed a mix of modern and classic themes with lots of built-in storage on all floors. A formal dining area, as well as separate living and family areas, were some of the main necessities for the clients. At the same time, they needed an open concept to connect the outdoors with the interiors.
Creating separate zones for a kitchen, dining room and living room on the main floor without closing off some of them was challenging as this could affect the desired open concept that our design team was asked to achieve.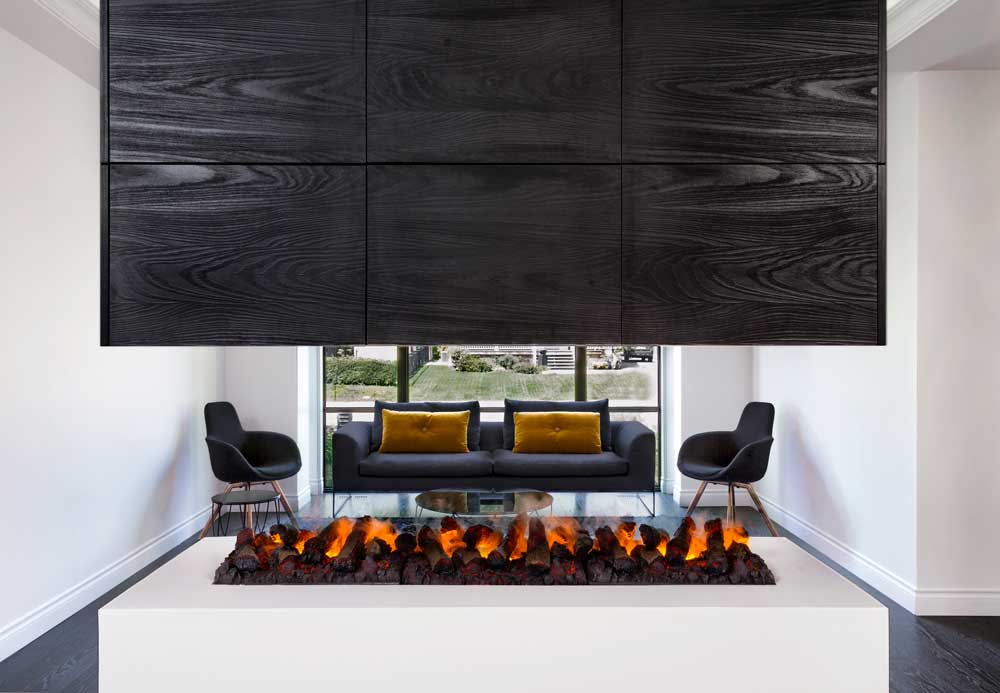 The entrance door opens to a hallway that leads you directly to the back of the house to the front and provides views of the backyard and deck. The clean lines of classic baseboards and ceiling molding also draw you into the family room which connects with the kitchen and outdoor patio.
Turn right upon entering and you arrive at a formal dining room and living room area. A vapor fireplace is set in a crisp white pedestal and demarcates the living room and dining room, topped with a sleek black hood that complements nearby cabinet hardware and the wide plank wood floor in dark grey with a metallic tint.
In the kitchen a cleverly integrated hidden door in the cabinets connects the dining area with the kitchen, adding custom functionality for our clients.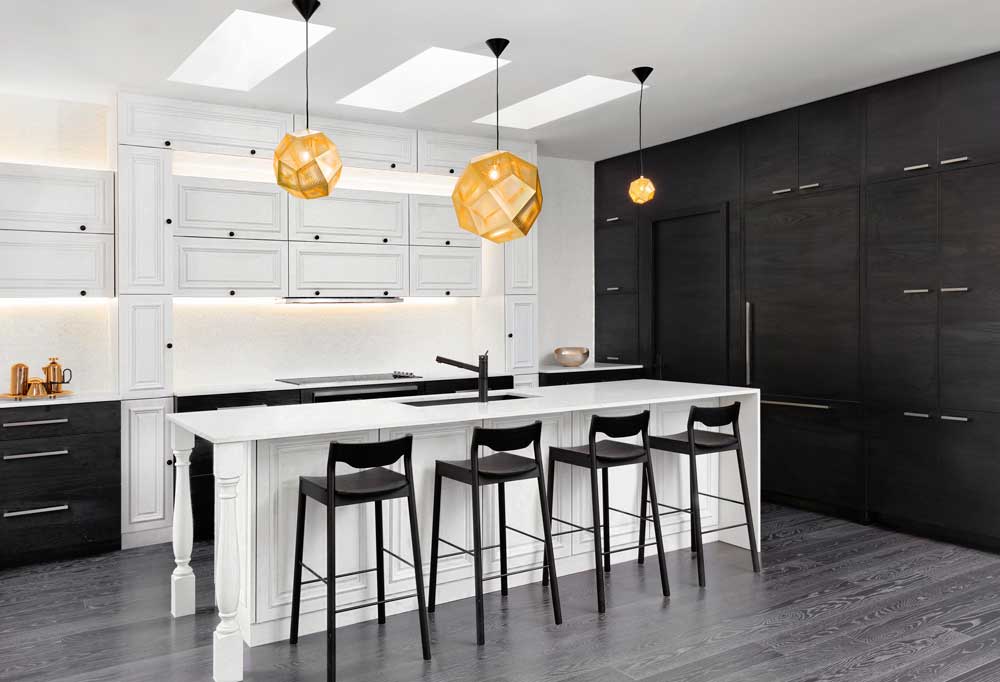 The gas fireplace in the family room is built into the large wall storage unit and separated from the TV to bring down the viewing angle and also to protect the TV from heat. The family room space opens up to the state of the art kitchen with ample storage and an island with seating for four.
The distinction between modern and more traditional elements was the main theme of this project, and the contrast between the two helped achieve a balance of every element of this interior. A monochromatic contrast between light and dark underscores this approach and provides a clear backdrop to highlight the bright accents of yellow, gold, and purple throughout.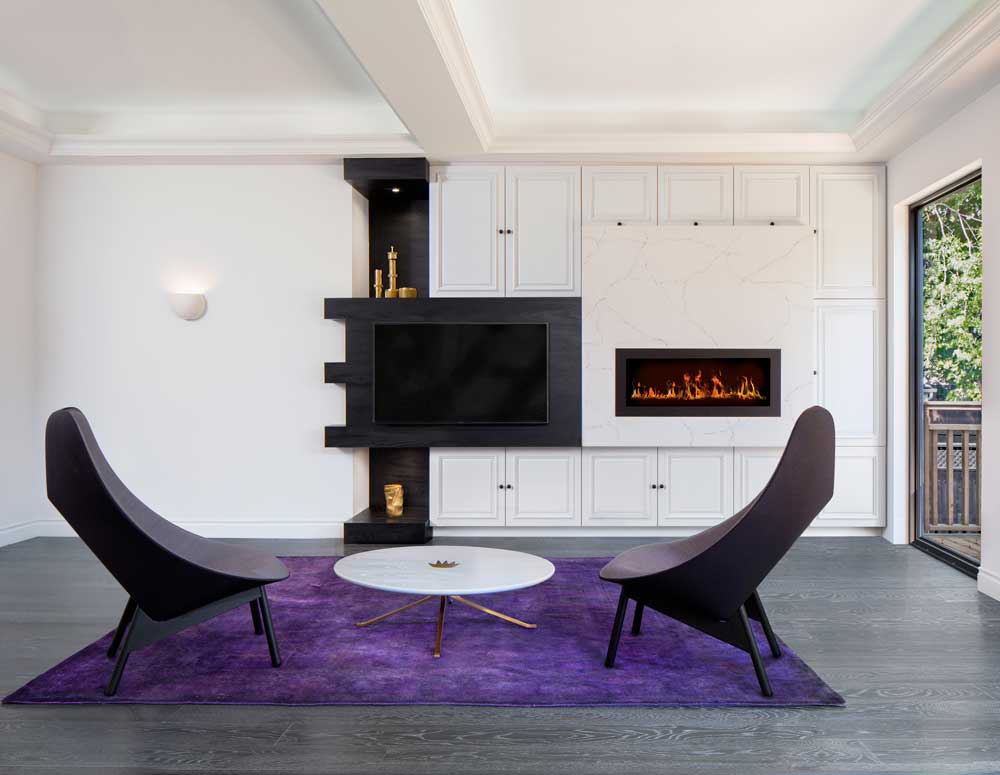 Related