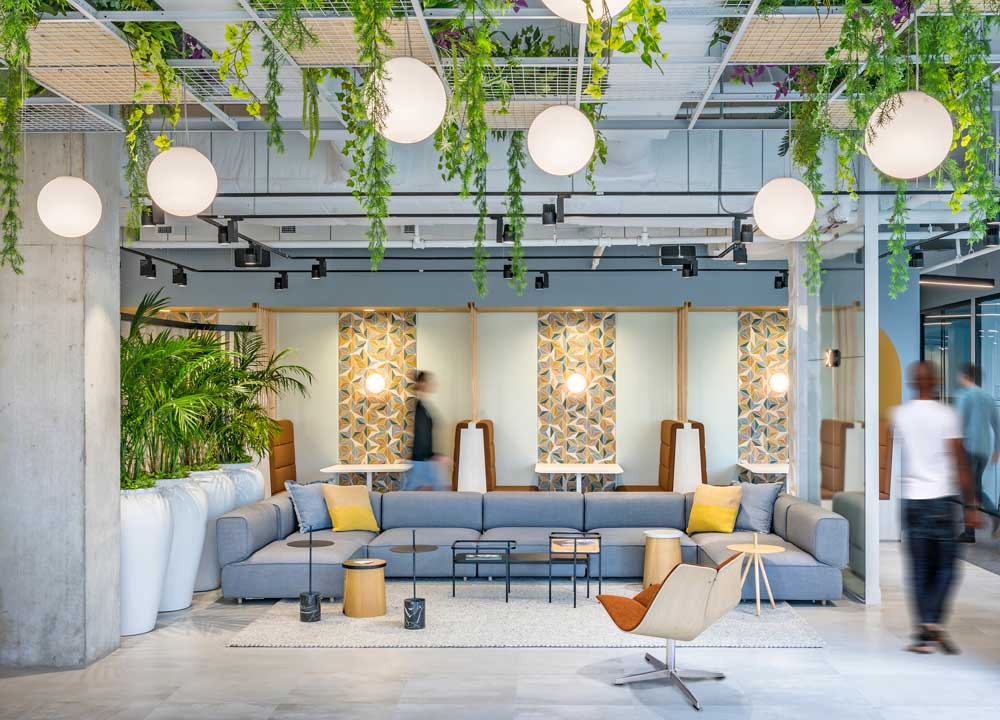 Biophilic design as a guiding principle in this co-working interior
Workplace One is a co-working office space that has redefined the way people interact, collaborate, and network by creating a platform for start up businesses to work alongside one another. It was required that the design facilitate various working styles and redefine boundaries for a diverse group of occupants, while still maintaining a highly functional and deliberate space.
Interior Designer: Sabrina Giacometti, ARIDO
Design Team: Jessy Helmer, ARIDO; Katelynn Marshall, Intern ARIDO
Design Firm: Straticom Planning Associates Inc.
Photographer: Bob Gundu
There is a duality within the space, as our client is working to maximize the value of each lease while fostering a collaborative working community. The design allows for flexibility in office sizes to accommodate tenant requirements and the future growth of its users.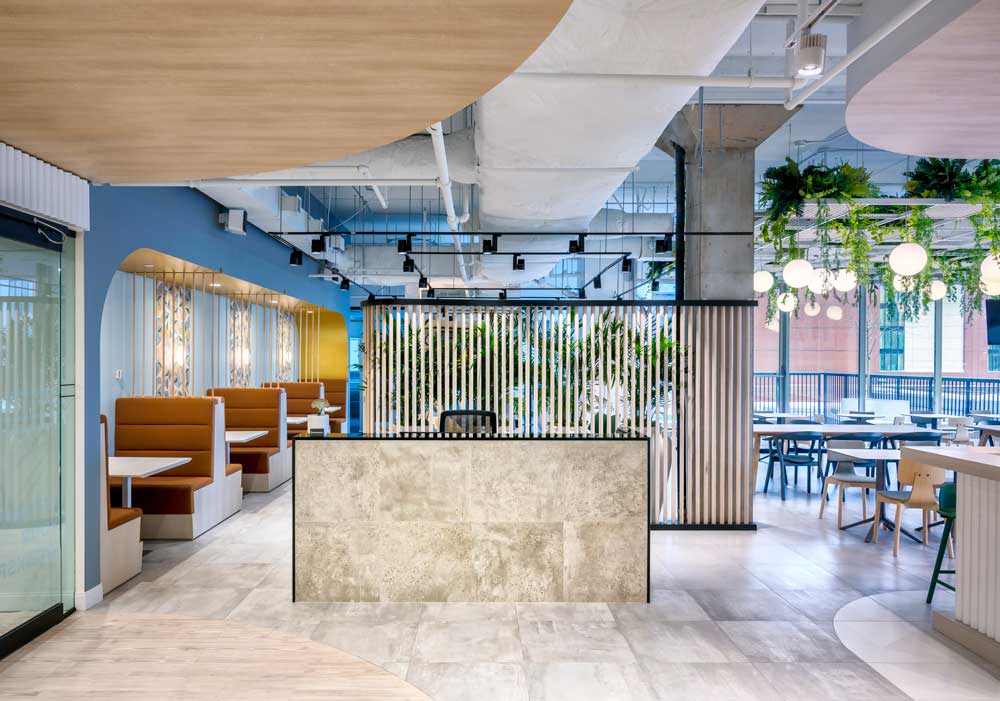 From the outset, our client wanted to redefine coworking spaces by creating a deep connection to the surrounding neighbourhood, while reinforcing an indoor/outdoor connection. In order to create a seamless synergy with nature and its natural elements, we adopted biophilic principles by incorporating extensive greenery throughout the walls, ceiling, and freestanding elements, further promoting a sense of sustainability within the space.
This also led our team to designate some of the space to an outdoor patio, blending indoor and outdoor environments, without leaving the office - bringing to life both a literal and figurative connection to nature.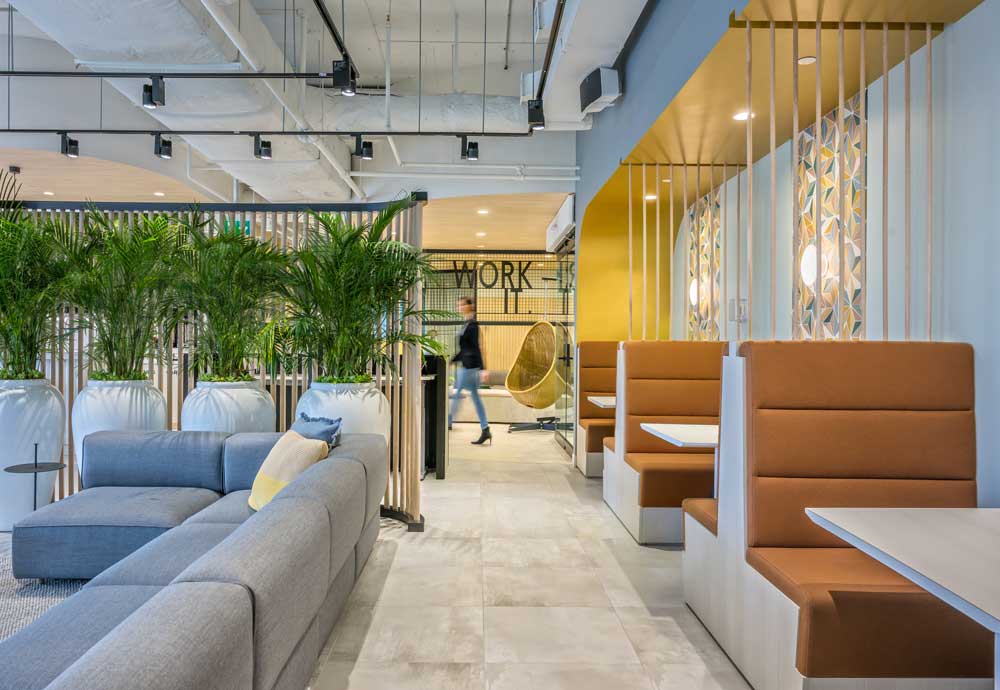 To further cultivate a sense of aesthetic appeal and fluidity within the space, a carpet with an invigorating pattern mimicking nature's organic forms was installed. The space reimagines the way individuals interact through its innovative and relaxed atmosphere as a direct result of its greenery, diffused lighting, and natural sounds.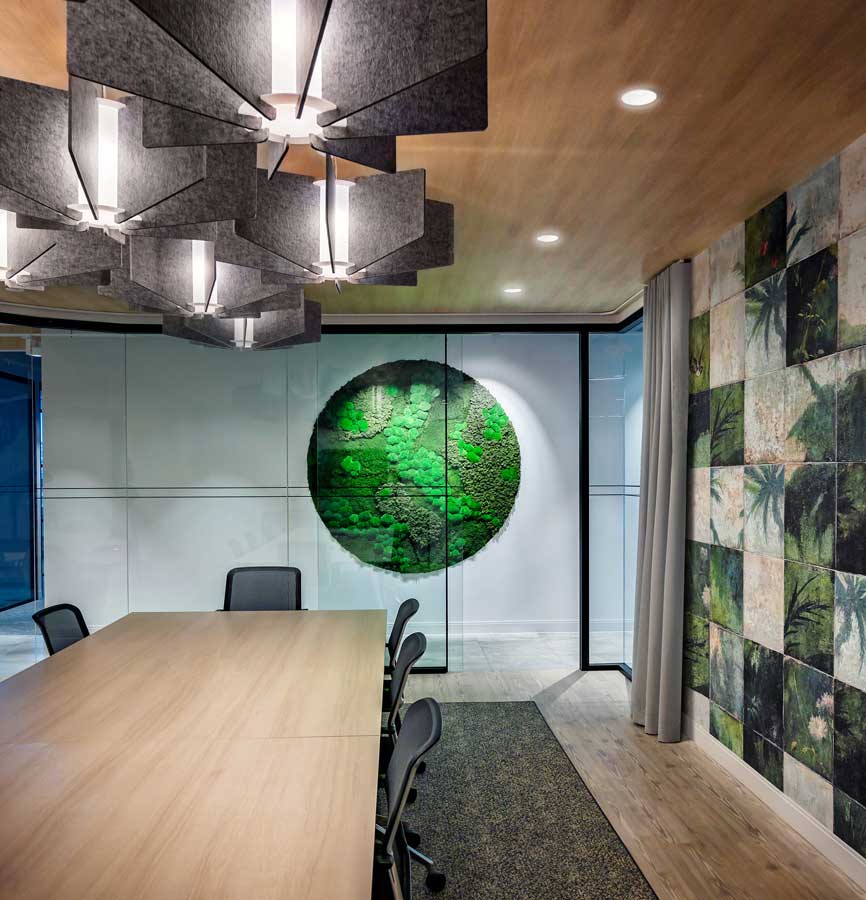 With full height glass partitions incorporated into all office spaces, access to natural light was maximized, resolving any primary lighting concerns. The colour palette of soothing blues, cool greys, and soft cream is gently enlivened with burnt orange upholstery, buttery yellow walls and warm wood textures, all joining together to create a contemporary, refreshing, and comfortable space where the most dynamic professionals and companies can collaborate and flourish.
Related
ARIDO Award: The Hive

The first of its kind in Canada, this 3D printed masonry wall is the result of a collaboration between design professionals, students, and faculty at an Ontario university. Category: CRAFT Interior De ...

ARIDO Award: Spadina Workplace

Designing for human behavior and fostering innovation were the two key strategies for this workplace redesign. The design team aimed to inspire a return to the office not from necessity, but a genuine ...