A client-integrated approach serves this non-profit project well
"Getting the right people in the room" to some might be a cheesy business platitude, however it can be the key to the success of interior design projects. At T+ Studio, we try to integrate that with our 'round table approach', whether it's around a boardroom table or in a virtual Zoom room.
Interior Designer: Michael Serino, ARIDO
Design Firm: T+Studio
Photographer: Philip Castleton Photography
Our client engaged our team three years ago with a few specific goals. As a dynamic non-profit they wanted their Toronto headquarters to attract the generation of emerging professionals and use the space to promote their internal culture as well as their organization's mandate. Their wide reaching mission touches on multiple aspects of today's society, from religion to culture, including art and architecture.
We were engaged in 2019 to deliver the project and provide strategy and analysis on the best ways to effectively use their project budget.
The client designated most of the workspace to be enclosed offices for senior talent, so finding a balance of open work space, and providing a welcoming and exciting space for younger workers was key.
The organization also hosts events from time to time and wanted to maintain their ability to do so, even after the pandemic has shifted the level of interest for in person events. Many of their members appreciate being invited to live events and the chance to meet other members and network within the membership.
As an association that collects member dues, the careful use of these funds was crucial. By directing a larger portion of the budget to the entertaining space for quarterly member's meetings and events, we could put the tradition and history of the organization on display and exemplify the careful and transparent project spending.
An interconnected stair becomes the nervous system of the space, with noble wood treads and a branded platform that grounds the structure and creates the perfect juxtaposition with the open risers and glass walls. These forms are repeated in the black sculpture at the centre of the stair, visually connecting the open space between the two floors.
The intersecting grid-like motif is echoed elsewhere in the sculptural wall and ceiling detail which crisscrosses above and behind the reception desk, an indicative branding message connecting culture and people.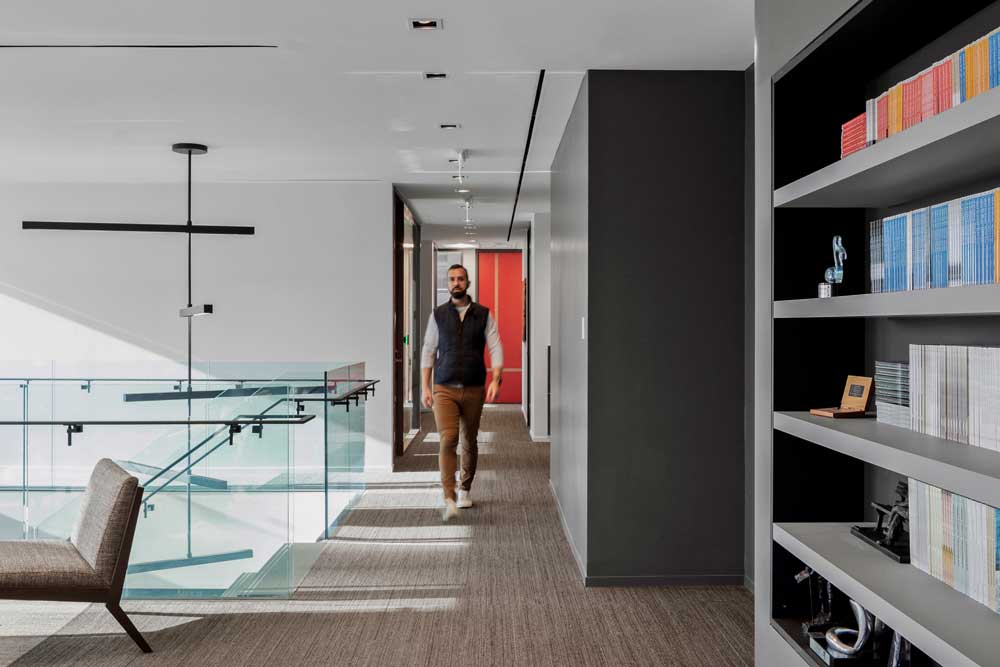 A project like this would normally take 8-12 months, but this one stretched much longer due to pandemic shutdowns, material, and worker shortages. We tried to circumvent as many of the delays as possible by completing the upfront administrative work, pre-ordering supplies, creating shop drawings, and securing approvals during these pauses. With all the background work completed, we were able to hit the ground running when construction started again.
Working with a great contractor and our in-house 'round table approach' led all stakeholders to come together and work towards a successful outcome. The round table approach leverages everyone's experience and input and makes sure all parties around the table, regardless of its shape, are heard.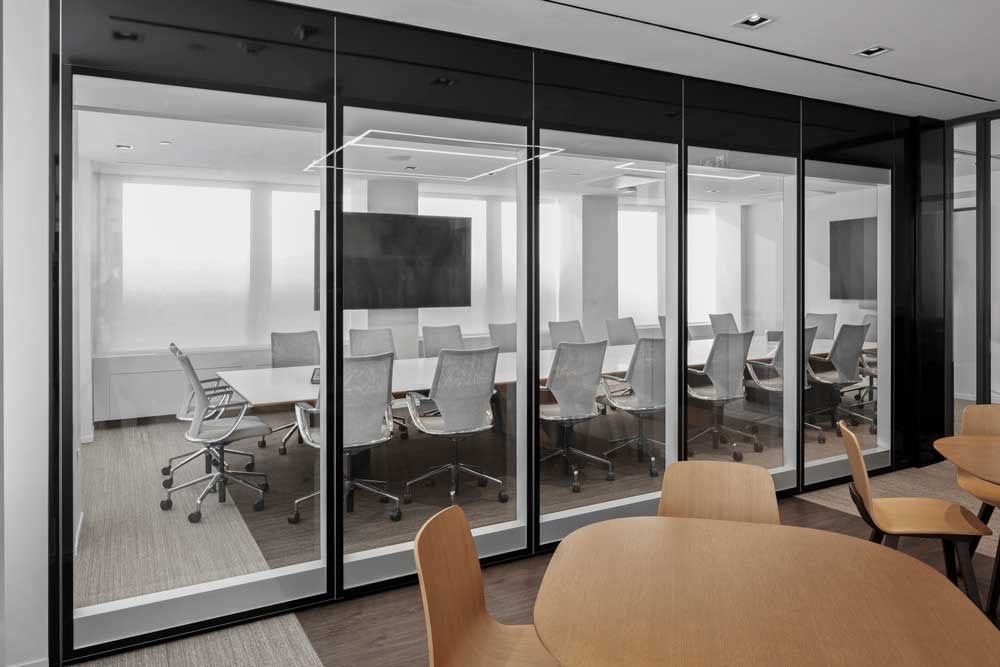 Our client and stakeholders were well integrated in this project which provided them with a clear understanding of every decision. Incorporating the client this way ensured they could provide insight to their own stakeholders and stand clearly behind each decision.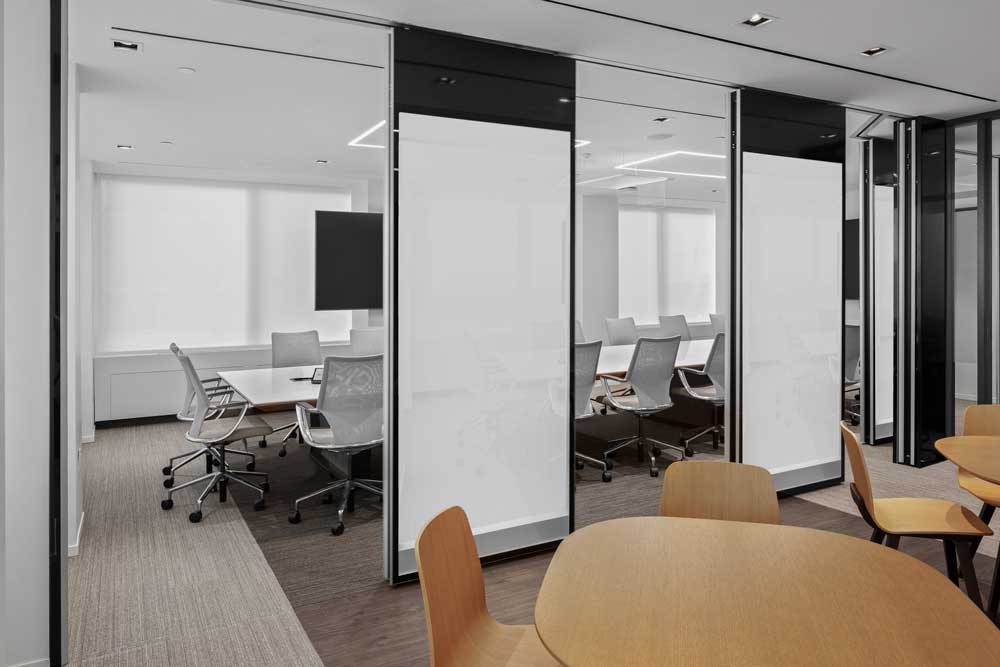 As an Interior Designer, I believe it's our job to unite everyone involved in a project: the client, design team, contractor and other professional consultants, and guide them to a successful outcome.
Related
ARIDO Award: The Hive

The first of its kind in Canada, this 3D printed masonry wall is the result of a collaboration between design professionals, students, and faculty at an Ontario university. Category: CRAFT Interior De ...

ARIDO Award: Spadina Workplace

Designing for human behavior and fostering innovation were the two key strategies for this workplace redesign. The design team aimed to inspire a return to the office not from necessity, but a genuine ...