News
Launching ARIDO's 2022 – 2023 Strategic Plan
Published on: Apr 25, 2022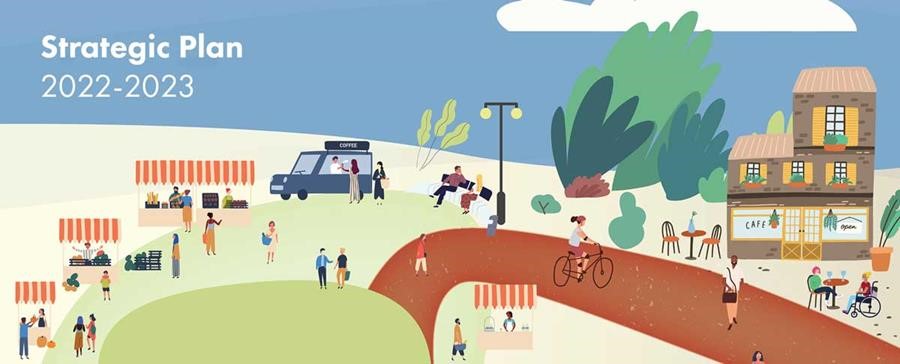 An annual strategic planning process has been a key practice for the Board and staff to identify a roadmap and guide ARIDO's work from year to year.
The Board of Management is pleased to share the 2022-23 Strategic Plan with you. It was also presented to the membership during Member Townhall in March (watch a recording).
Our journey related to this work reflects a transformation within the organization to evolve beyond our history as a membership association pursuing a regulatory future, to one that also thrives as a community which is diverse, inclusive, equitable, and accessible.
The Plan is centred around our Bold Statement:
Our Bold Statement
ARIDO is committed to creating a welcoming and respectful community that is dedicated to building meaningful, progressive change towards diversity and belonging.
We will boldly advocate and champion the growth of our members and stakeholders during various stages of their professional and personal journeys.
We will honour our responsibility as an industry leader to forge a new pathway to advance equity and diverse representation through actionable programs and policies.
Our Bold Statement is supported by the following three areas of focus which will be essential priorities to our continued journey over the next year and beyond:
The Bold Statement and three areas of focus have been summarized in a 1 page infographic (click for a high res version), and the ongoing goals and specific priorities and actions for 2022-23 are included in the complete Strategic Plan.
DIV.e.IN™ Survey Insights
Many of the goals in the Strategic Plan are drawn from the feedback that was collected via the DIV.e.IN™ Survey which was conducted by Matrix360. The survey report is available on the ARIDO website.
2021 Annual Report Published
ARIDO's accomplishments from last year have been summarized in the 2021 Annual Report.
It also includes greetings from outgoing President Nadia Kuhni, and incoming President Jennifer Warling, as well as an update from the VP Finance Darryl Balaski.