Contemporary and rustic create a perfect balance in this 'modern barn' retreat
Our clients approached us with a vision of a serene retreat from the city in the heart of Muskoka. They wanted a space to reflect their contemporary aesthetic and suit its natural surroundings at the same time to provide a warm and inviting space for family and friends.
Interior Designer: Azen Bongard, ARIDO
Design Firm: Studio 8 Design Inc.
Photographer: Kevin Bongard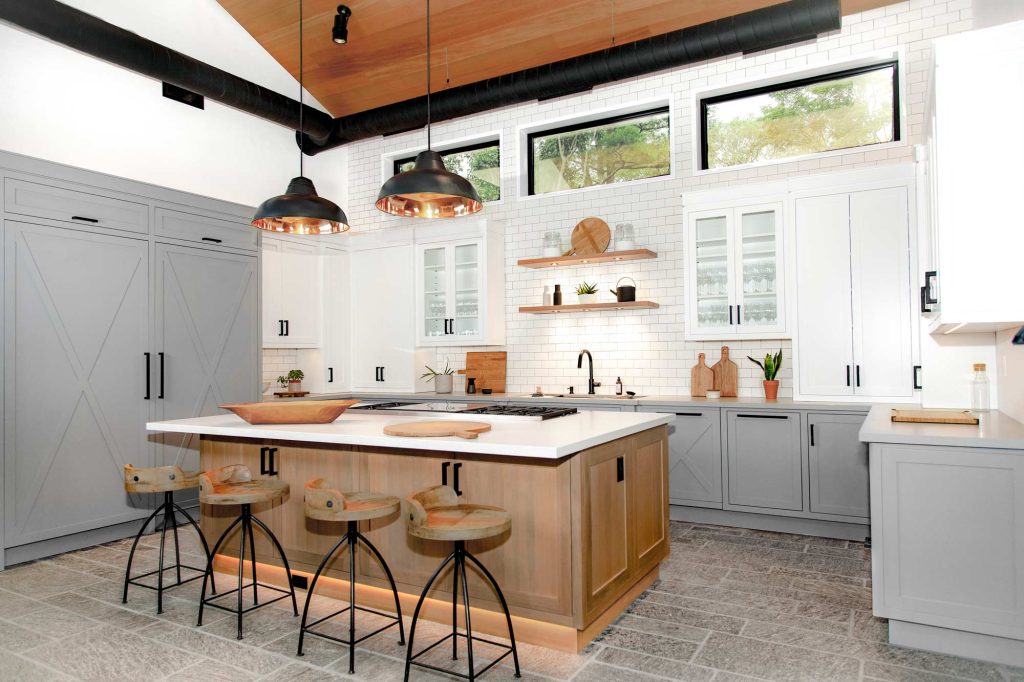 Our design inspiration for this property came from the raw, barn-like architecture of the space, and the beautiful natural setting that surrounds the cottage. We came up with a concept of a "modern barn", a space that balances rustic and contemporary elements, and feels connected to the natural world.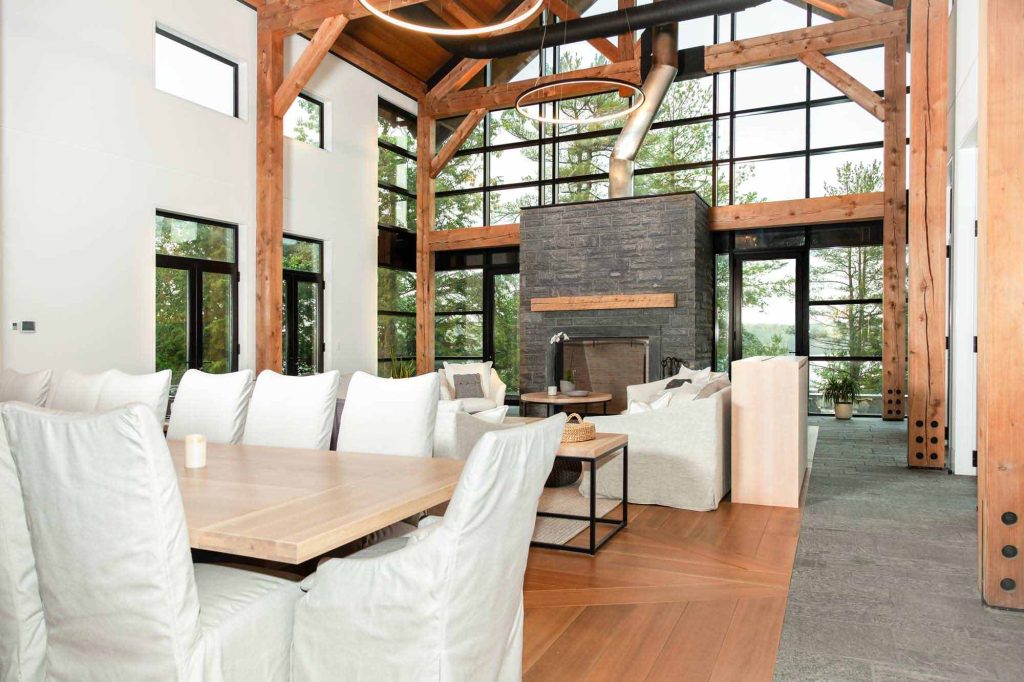 The site being on a ridge required the cottage to be wide and not deep, which became a design feature that allowed for every room in the house to have stunning views of the water. Since the main design objective was to create a space that felt comfortable for clients' family and friends, something unique yet not impersonal, the family room was designed to feel expansive, with privacy from the front entry with custom barn closet doors separating the foyer from the family room. Maximizing the stunning views in the family room, while also being able to gather around the TV together without sacrificing the serenity of the room was important to our clients. This was achieved by designing a custom cabinet with a TV lift to allow the TV to disappear.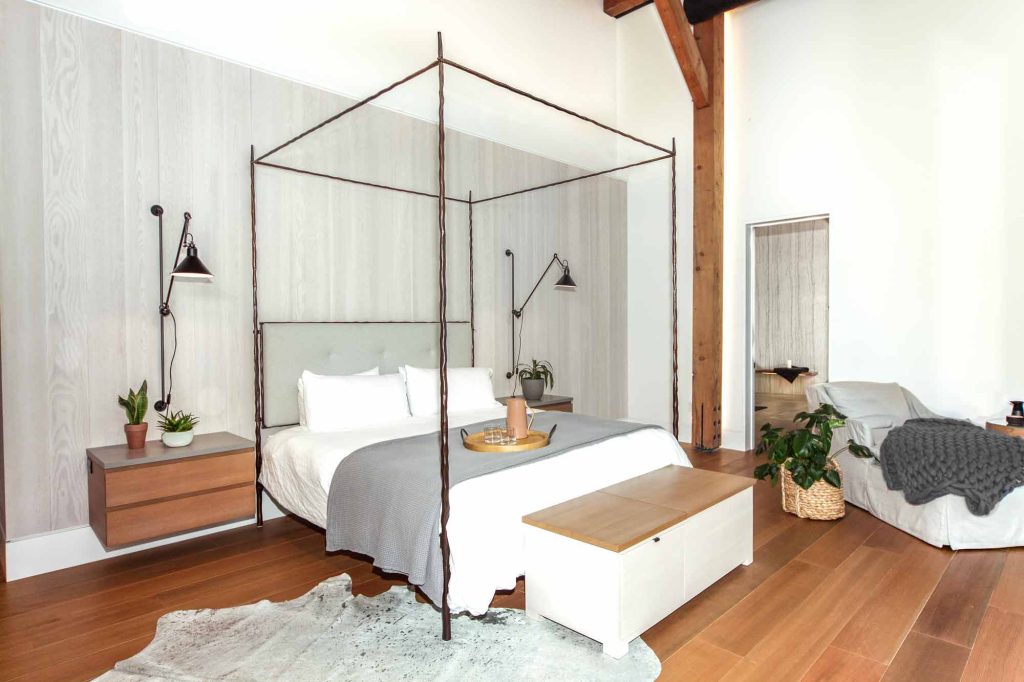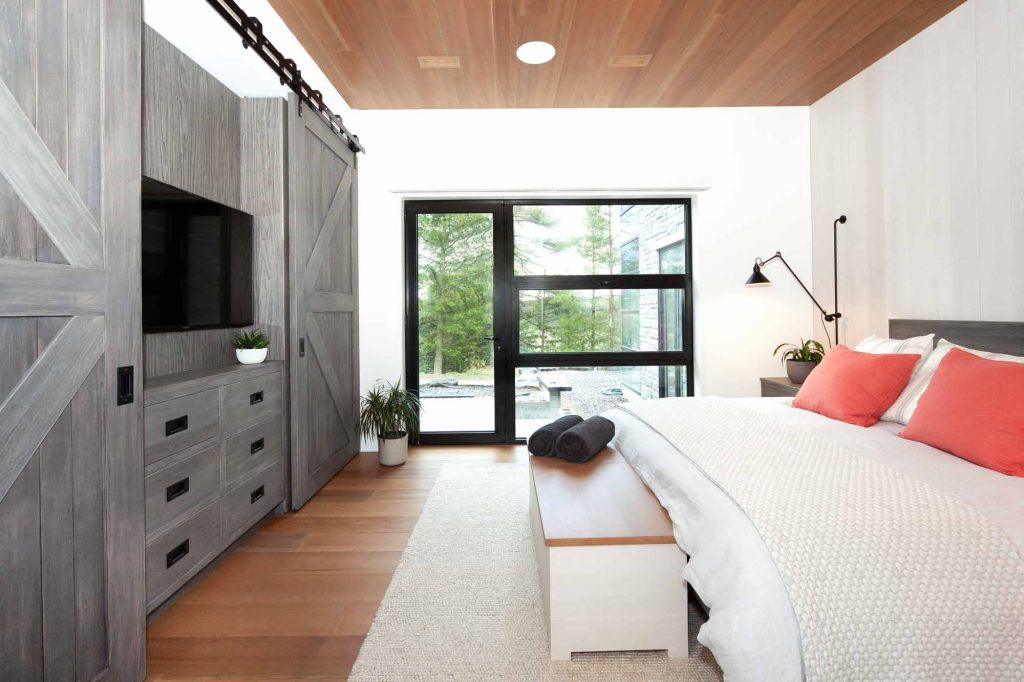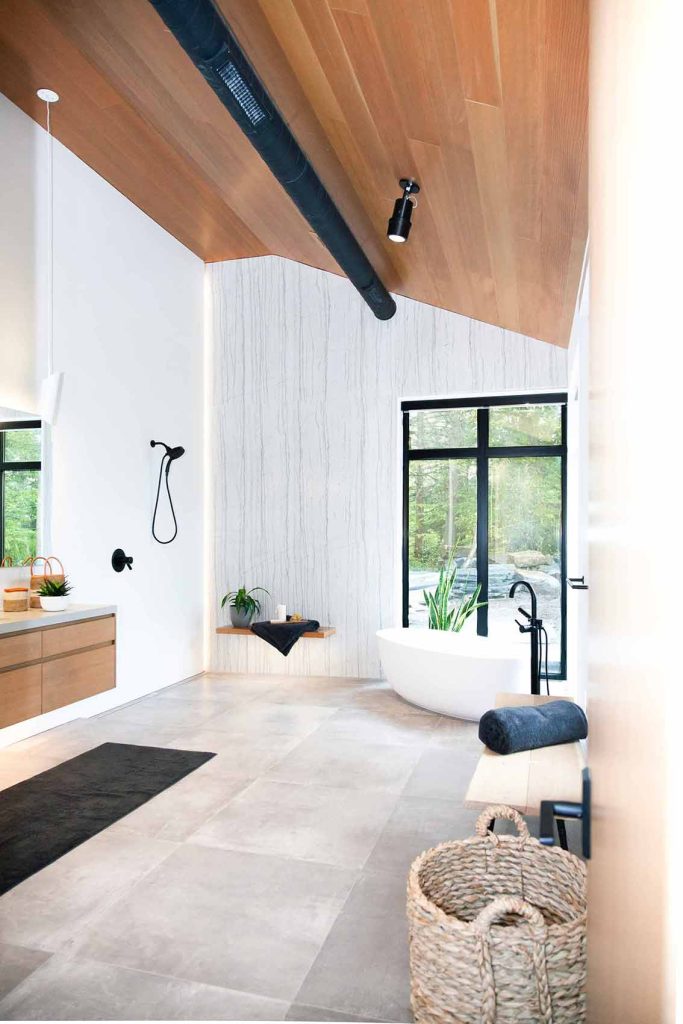 It was important for the clients to have two master retreats, and to be able to accommodate overnight guests comfortably, so our design team created three guest rooms complete with ensuites and ample storage space for all of their guest's belongings, decked with custom barn door closets. To make this a true retreat, a climate controlled custom glass walled sauna and shower providing views to the outside was built in the space, making it usable year round.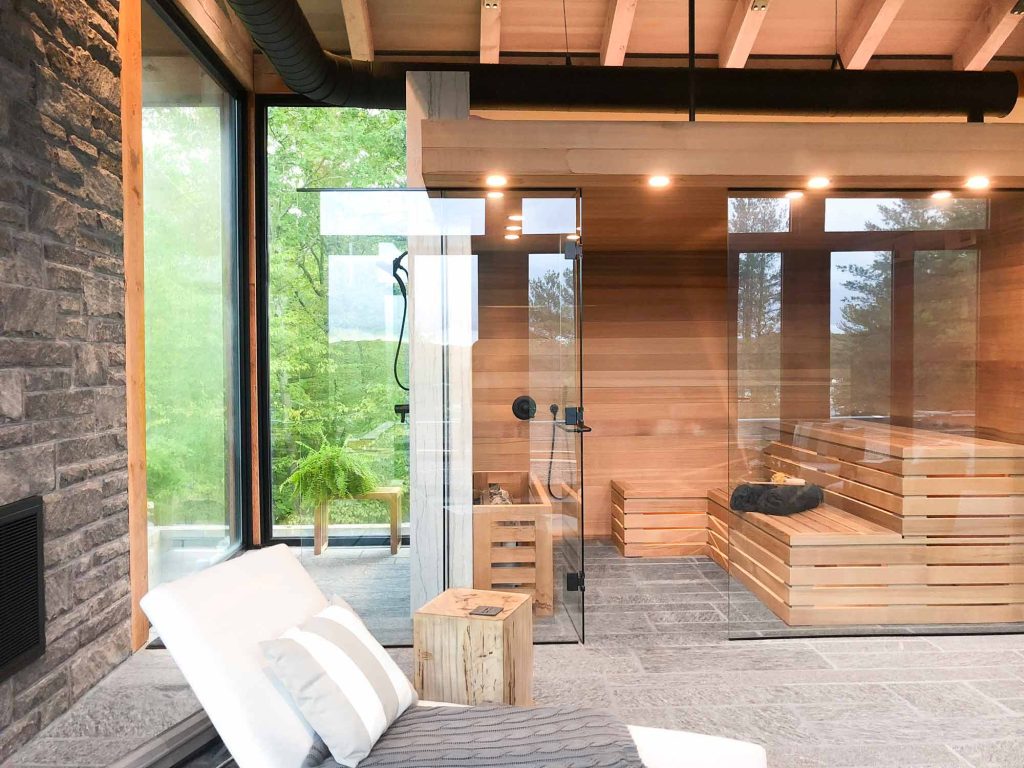 A mix of contemporary, rustic, and natural elements creates a most serene and inviting retreat that feels one with nature. The black industrial windows with discreet blinds maximize views, while black metal hardware and lighting add a modern flair. Twig chandeliers, natural finishes such as granite feature walls and floors, wood architectural details, and furniture in linen and wool, create a truly original and unique interior that mixes natural beauty with modern details.
Related
Luxury with a view

Sometimes the shape of a room dictates the furniture and millwork layout. In the case of our Esplanade project, the open living, kitchen, and dining room had an unbelievable view of Toronto with the w ...

ARIDO Award: Elevator Cabs

The challenge of this elevator cab redesign was to create a mobile portal between a well-aged ground floor lobby that would seamlessly integrate with each of the floors above. Category: DISTINCT Inter ...