News
Student Floorplan Design Challenge
Published on: Mar 31, 2022
Knowing how talented and skilled students in ARIDO recognized programs are, ARIDO hosted a Floorplan Design Challenge in advance of the 2022 Ontario Summit. BID students from ARIDO recognized programs formed teams and were able to submit designs.
The submissions were creative, thoughtful, and dynamic and ARIDO would like to thank all students who submitted to the challenge.
Day 1 - Educate - Sheridan College
Congratulations to Sheridan College BID Students Dayana Naumov, Hanna Szoboszlai, April Metzner, Claire Martin, Carina Redigonda, and Nicole Whiteside!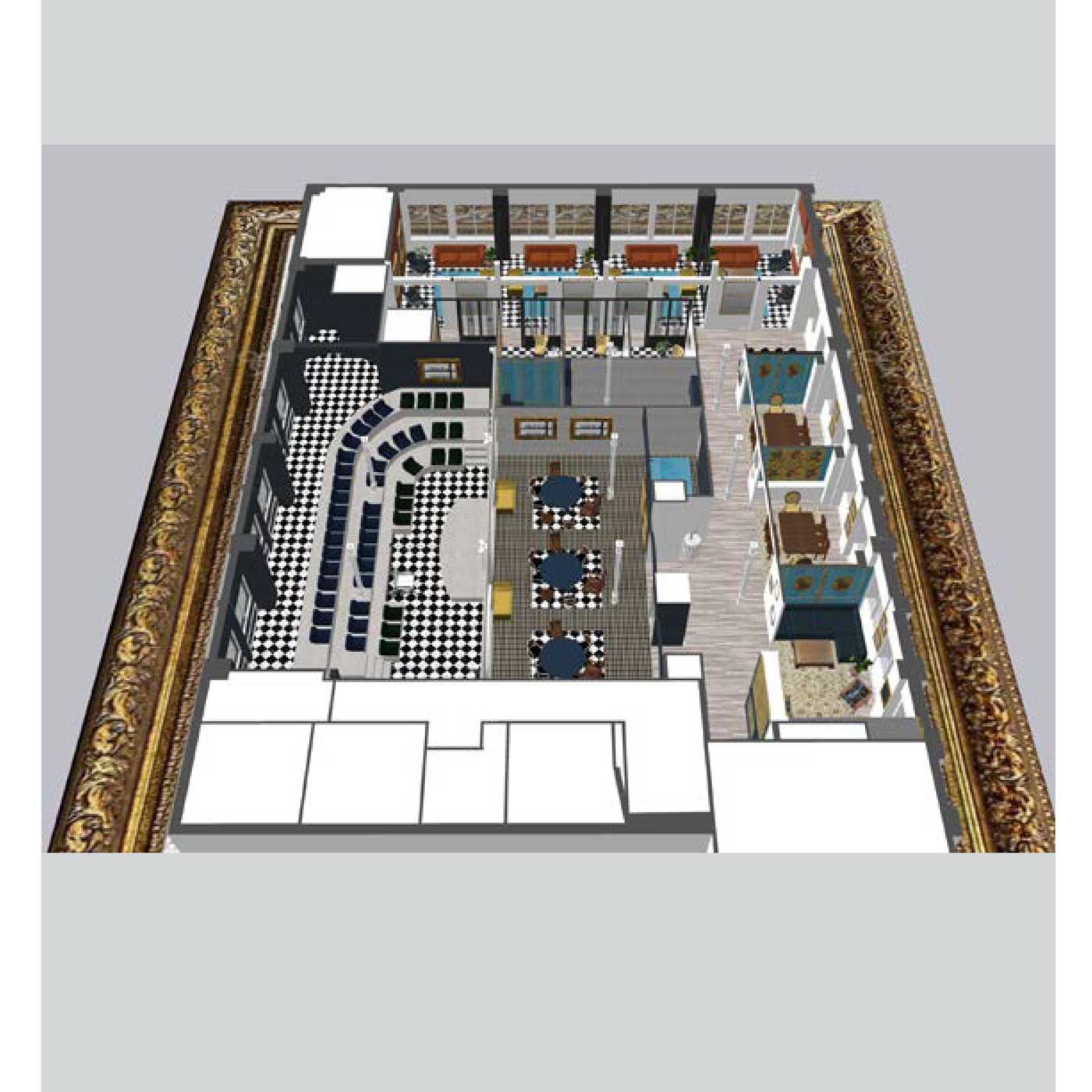 Here's what they say about their floorplan: "For the initial day of the ARIDO 2022 AGM & Summit — the Educate Stream — the concept focuses on the "Past of Design". This seamlessly ties into the focus of Day 1, as we must critically look to and learn from the past to educate ourselves in order to progress.

This design took inspiration from the ornateness and individuality that past design embraced; every detail is thoughtful and symbolic, and spaces are vibrant and artisanal.

The ARIDO colors and branding are integrated throughout the plan, with an exaggerated use of teal and navy as homage to the rich and striking trends of the past. The concept for Day 1 sets the stage for an informative and introspective look into the field of design — both where we came from, and where we are headed."
Day 2 - Advance Change - Georgian College
Congratulations to BID students Yihan Shi, Brittany Dempsey, and Nguyen Huong Giang!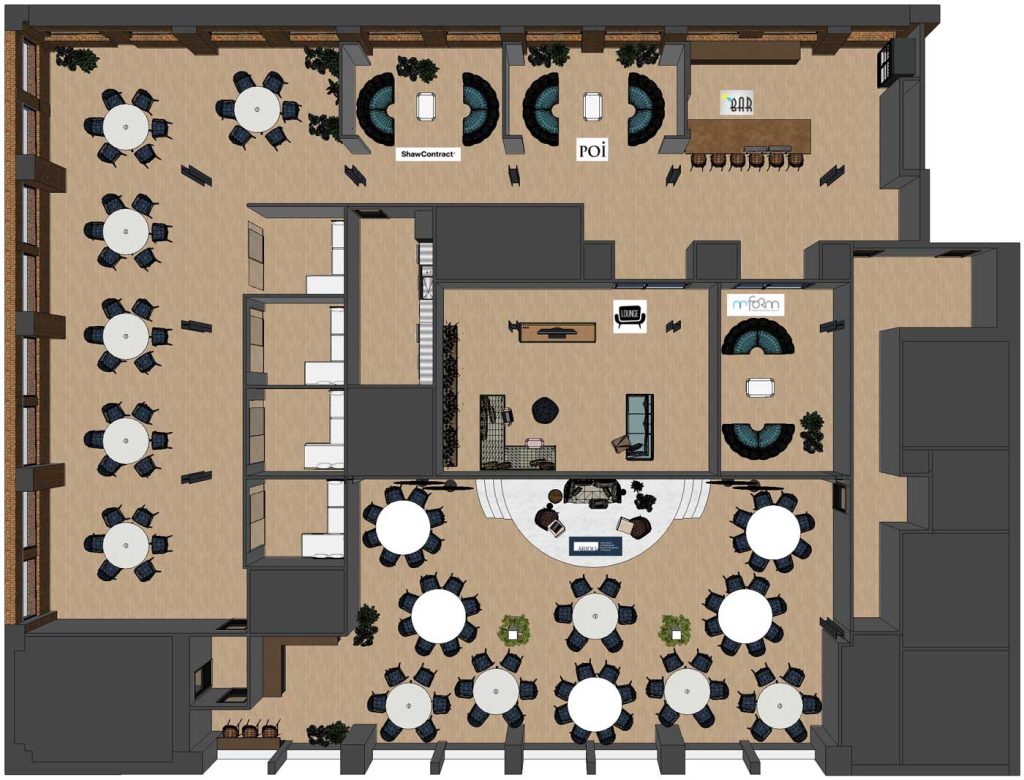 Our overall floor design is an industrial interior style, hoping to provide a professional atmosphere for all users to conduct a meeting and event. The whole floor plan is divided into four parts: the main meeting area, the group lounge, the casual seating area, and bar.
The main meeting area provides a speaker stage and a round seating area of different sizes to provide different numbers of seats for a total of 75 guests. The group lounge provides sofas and TVs for users, hoping to give them a pleasant waiting time.
The sponsor lounge area provide comfort and open spacing to all for easy follow of members through the space. Lastly, we included a long bar area at the entrance to invite guests into the space and create a fun and social atmosphere.
Day 3 - Community - Georgian College
Congratulations to BID Students Julienne Bernier, Leanne Hollingworth, and Crystal Roy.
The Community Stream day aims to facilitate collaboration and promote individual and team growth as designers.
With this in mind, the design revolves around the concept of a community garden. The personal growth and transition from student to working designer reflects that of the growth and rebirth of a plant. The multitude of these students and the gathering amongst industry professionals represents the community garden.
Greenery, natural materials and furniture layouts that encourage gathering mirror the concept of the community garden. While hues of primary blue, blue grey, light blue, white and black act as accent colours as well as aid in the incorporation of ARIDO branding.