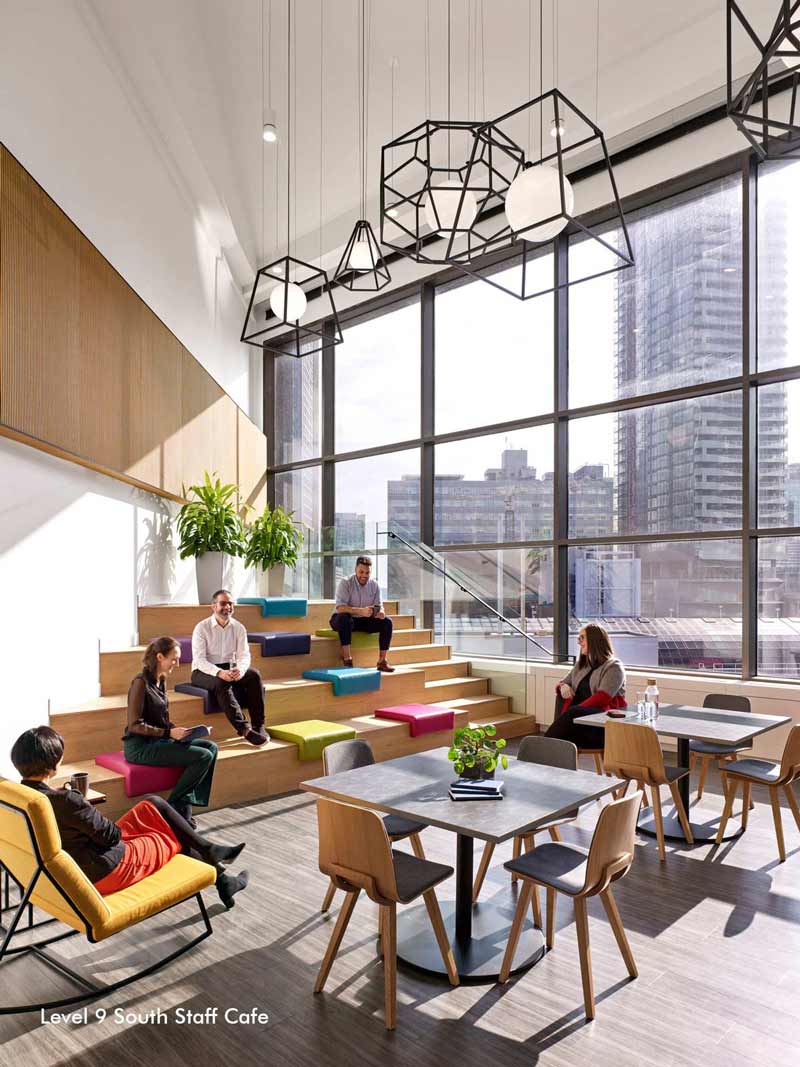 Trading an outdated office space for a flexible and intuitive interior
Our design team was chosen to optimize the existing spaces and accommodate higher staff counts in this global investment firm's new offices by reconfiguring and refreshing the interior, consolidating groups, and incorporating flexible strategies to manage long-term changes.
Interior Designer(s): Jayme Rideout, ARIDO
Design Team: Suzanne Campbell, ARIDO; Beverly Horii, ARIDO; Lauren Bishop; Constantine Zographos
Design Firm: IA Interior Architects
Photographer: Ben Rahn/A-Frame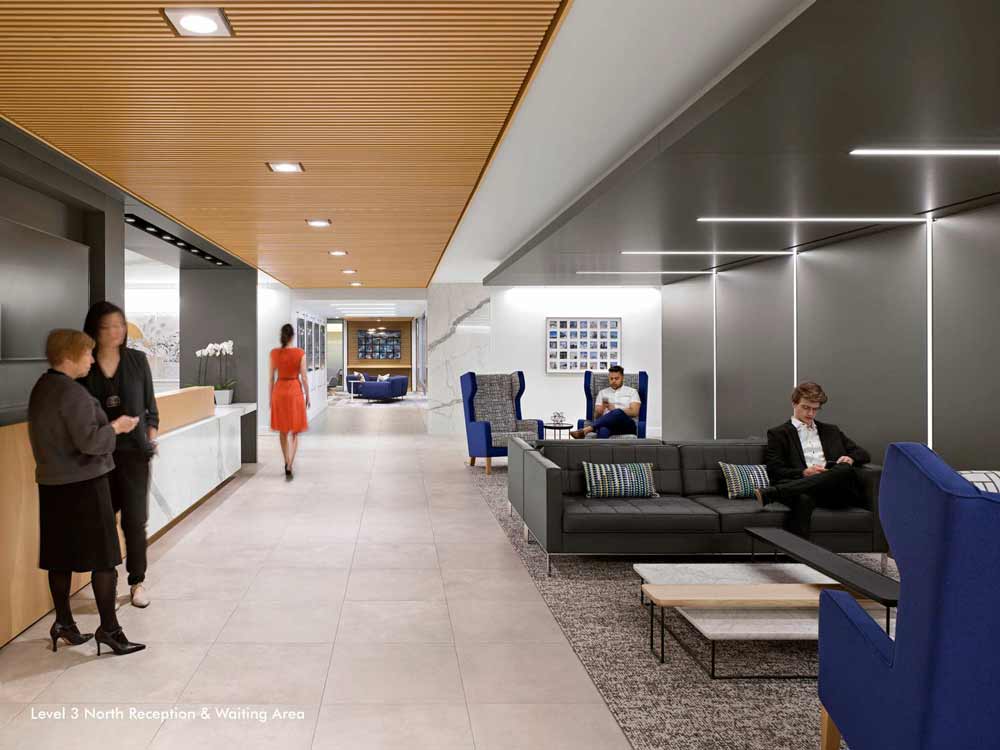 The Canadian group's recent change of leadership from the US-based North American team to the UK-based European team led to a more forward-thinking, progressive direction than the company's past renovations, resulting in more open, less entitled spaces with workstations custom to each department's function.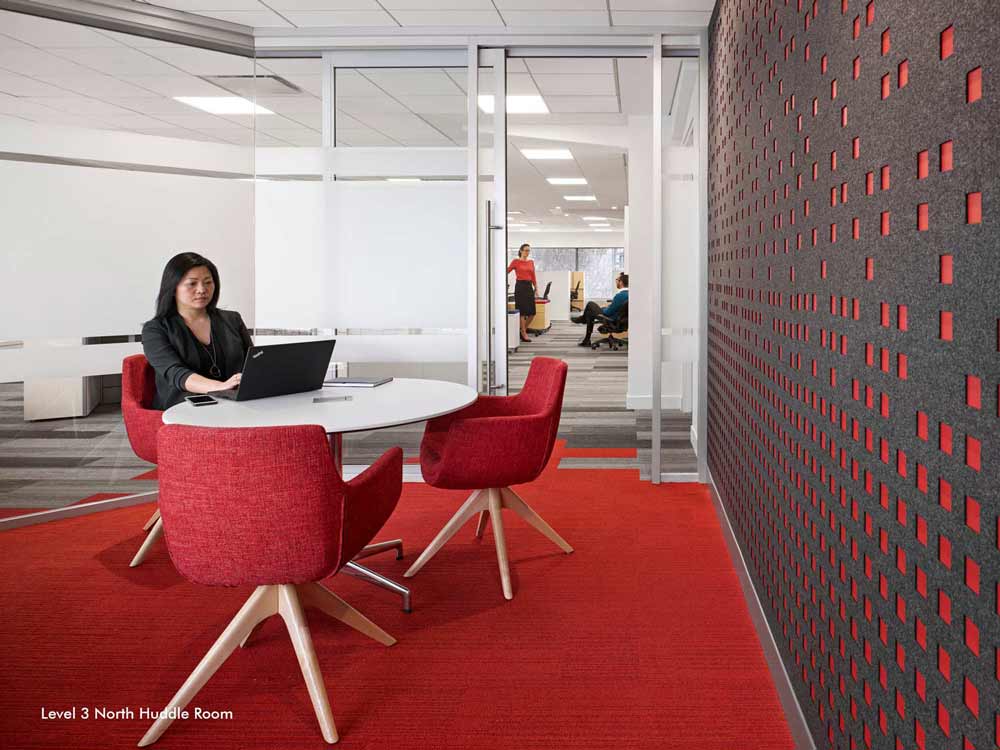 The new design solutions allow for more collaborative meeting areas, touchdown and quiet spaces, and secure meeting rooms as opposed to the previous, more traditional office space concept. This intuitive and efficient layout also provides access to natural light and views.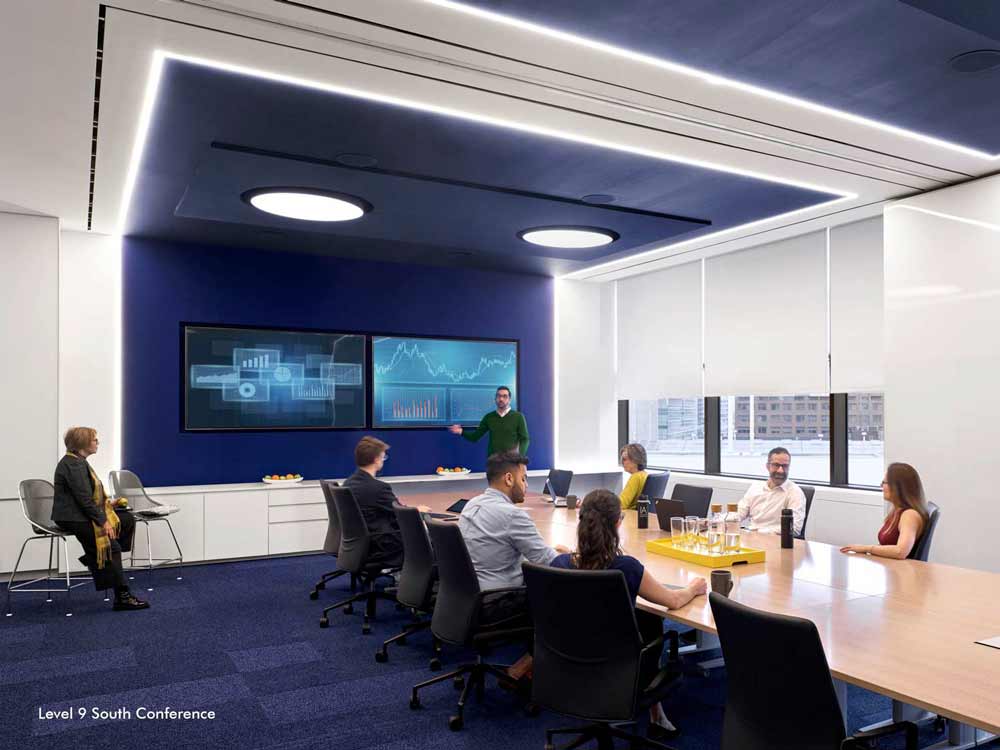 Ergonomics were improved for staff through new, custom furniture standards while offering flexibility for a wide variety of user groups, including traders, asset management, legal, sales, etc. The space is now energetic with dynamic angles, high-contrast and saturated colours, and integrated digital art.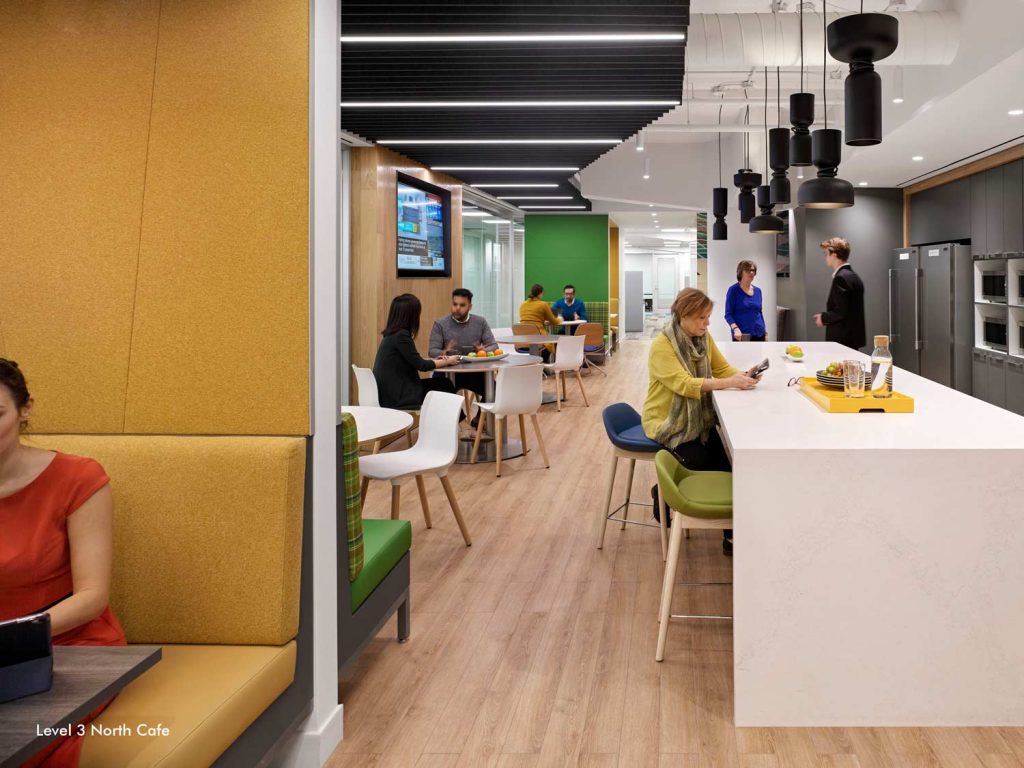 Specific features include the completely renovated third floor with built-in AV functionality for reception, waiting areas, conferencing, and guest cafe.
The quality of eating and collaboration spaces is also enhanced through the introduction of a Grab & Go concept adjacent to a new training facility for internal and visiting staff.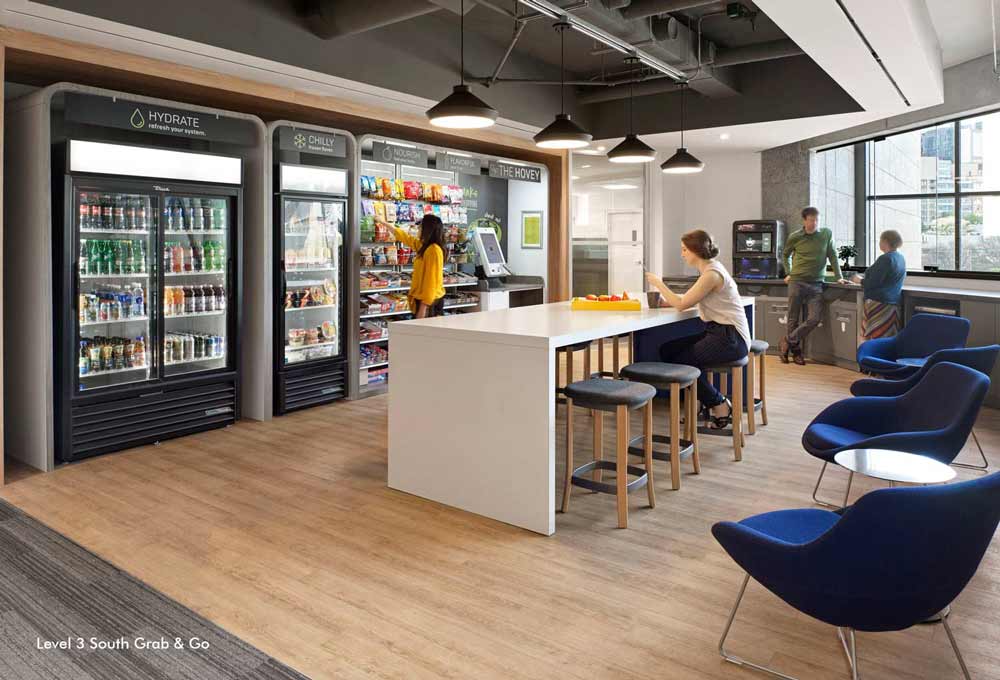 The ninth floor became a signature space for high end asset management and traders, signaling the firm's move to a more progressive and dynamic business approach with an open workspace to match. A marble-clad volume, previously an auditorium, in the center of the existing floor plan proposed a unique design challenge.
Unable to be demolished, the volume was transformed into meeting rooms clad in curved, wood paneling with acoustic properties. The double-height cafe with custom light fixtures, stepped seating, and AV capabilities are also used for town-halls. Conference rooms are scalable via moveable walls to accommodate a variety of meetings and events.
Related
ARIDO Award: The Hive

The first of its kind in Canada, this 3D printed masonry wall is the result of a collaboration between design professionals, students, and faculty at an Ontario university. Category: CRAFT Interior De ...

ARIDO Award: Spadina Workplace

Designing for human behavior and fostering innovation were the two key strategies for this workplace redesign. The design team aimed to inspire a return to the office not from necessity, but a genuine ...