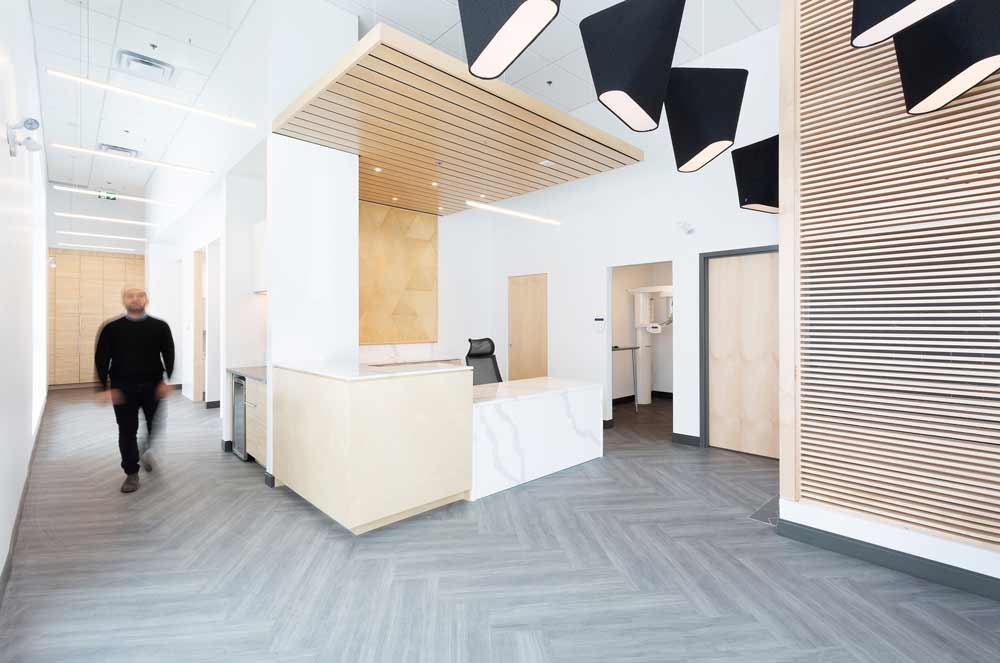 Get a perfect smile in style
The airy Scandinavian aesthetic with overlaid elements of warmth in this Kanata dental office, focuses on using designs that convey our client's modern approach to dentistry. The interior is saturated with a sensibility that is both professional and inviting, making this office feel anything but clinical and sterile.
Interior Designer: Serina Fraser, ARIDO
Design Team: Rebecca James
Design Firm: Clear Interior Design
Photographer: Urszula Muntean Photography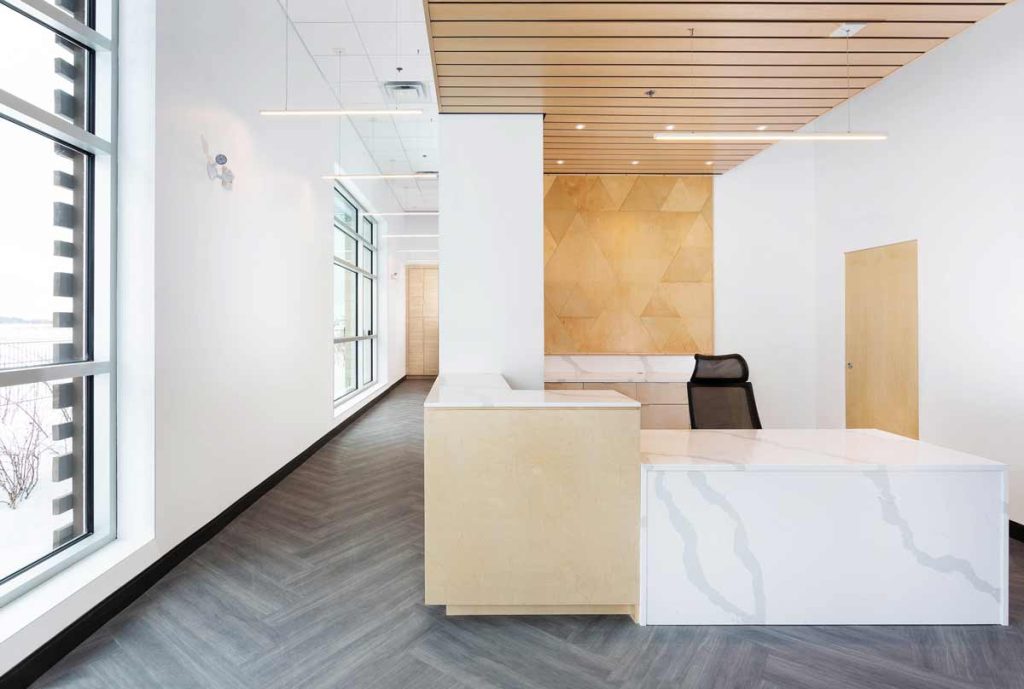 The public spaces within the interior — reception area and paths of travel — were designed to let in natural light, with the main access corridor moved to the outside wall to offer a light-filled pathway to four treatment rooms.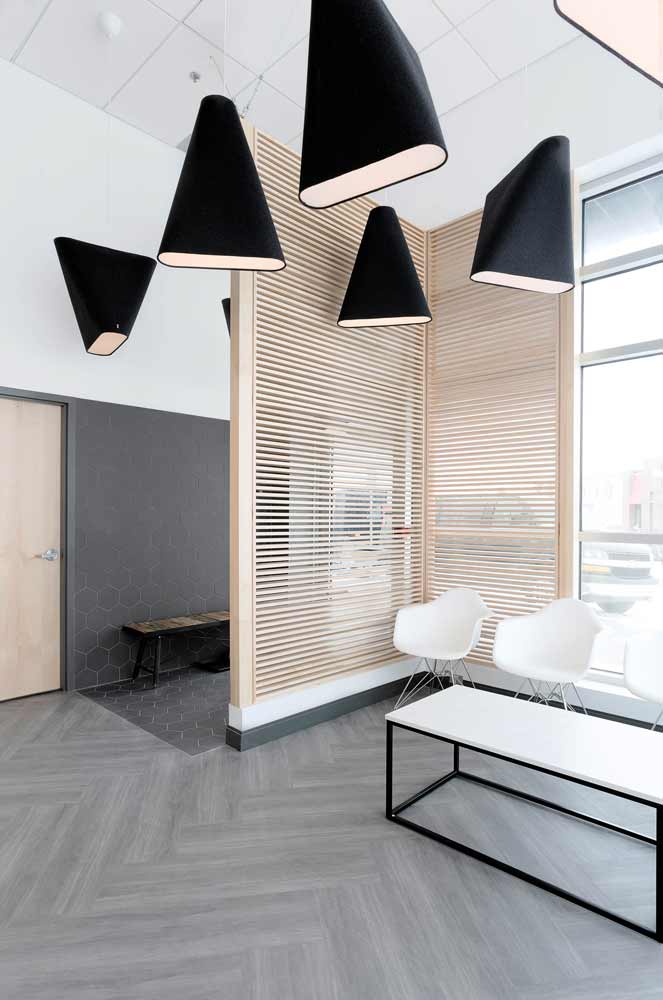 A clever L-shaped maple screen separates the space while encouraging transparency, and serves a dual purpose as a graceful method for hanging the clinic's signage in the front window.
The elegant reception area is a focal point with elevated finishes, inclusive of a custom reception desk , backed with a millwork feature wall. It is here that the designers bring the geometric motif into play, a cohesive theme that continues throughout.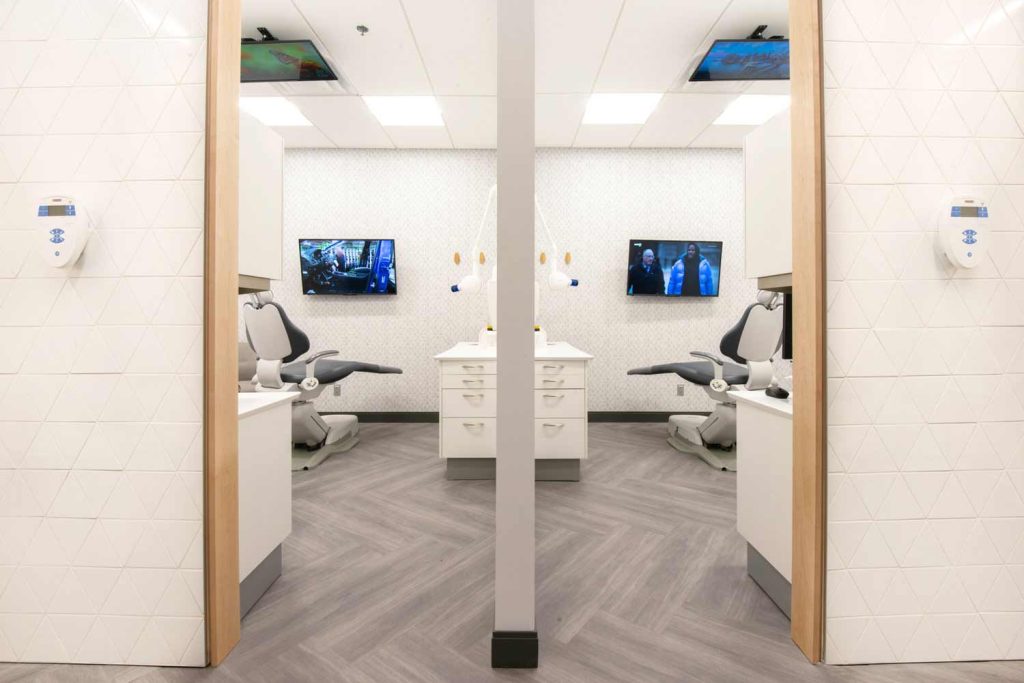 The treatment rooms possess an appealing and pleasing aesthetic with clean finishes and warm LED lighting. These private spaces maintain the same aesthetic present throughout the clinic through the clever use of cost effective materials and the repetition of geometric design motifs first encountered in the reception area.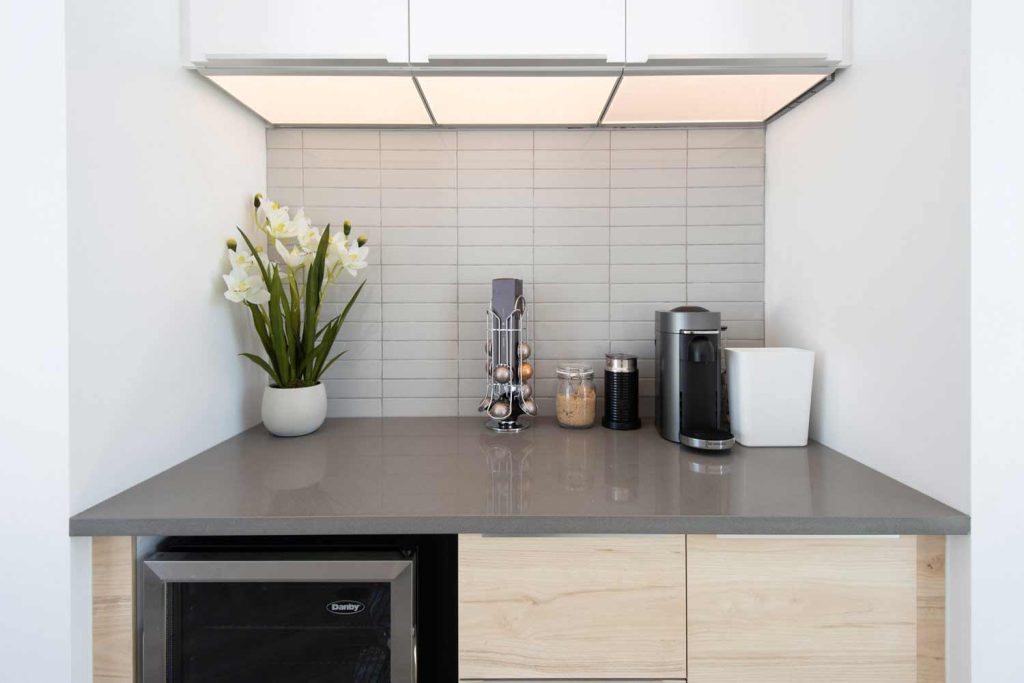 Our team of designers used their expertise in institutional and residential construction to maximize the budget for finishings.
Being a dental office, the space needs to meet certain technical requirements. The designers carefully selected materials, furniture and equipment to meet the client's specific needs. The functional rooms, including a lab, sterilization room, and kitchenette, are zoned into private spaces at the back end of the clinic.
Related