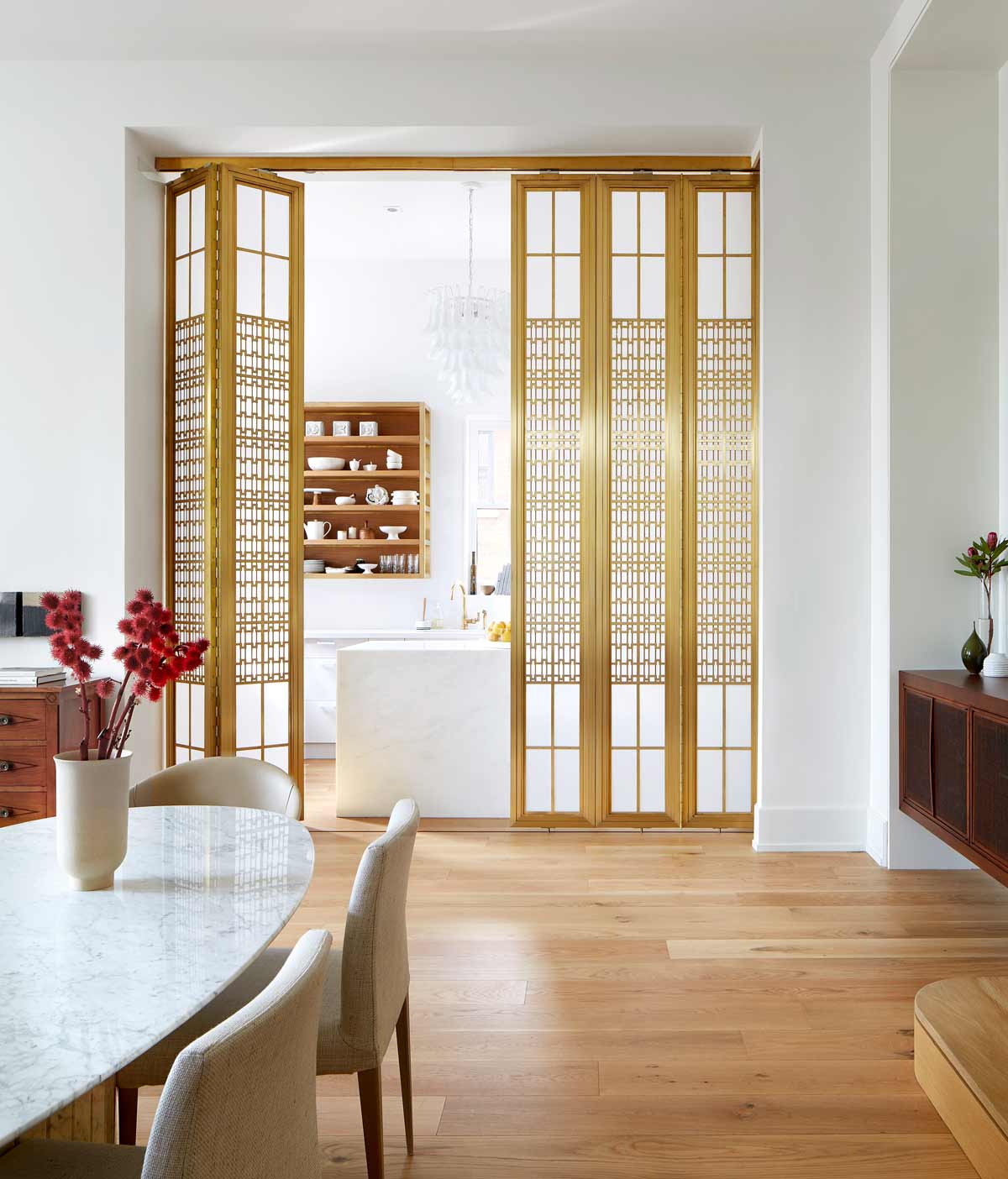 1930's flair and elegance reside in this modern Toronto condominium
Theresa Casey was tasked with designing a custom, one of a kind architectural detail for her client's home; a beautiful screen that would visually close off an open concept dining room and kitchen, stylistically reference the 1930's and also provide dramatic architectural interest to an otherwise spare, clean space.
Interior Designer: Theresa Casey, ARIDO
Design Firm: Casey Design - Planning Group Inc.
Photographer: Donna Griffith
It was crucial that the screens did not block off all light into the dining space or make the kitchen feel "cave-like". The large opening required engineering consideration for the weight of screens, specifying a reliable, easy to use tracking system with no room for error since this would need to be installed prior to finishing the concrete floor installation. Also, the kitchen island needed to have enough space around it to function whether the screen was open or closed.
During the creative process, the screen design was modified by keeping the original decorative filigree in the middle of each panel and introducing white plexiglass panels. This achieved two key requirements: to reduce the cost but also to create visual opacity between the kitchen and dining when the screens were open but not to entirely block out the light. By simplifying the design, our team managed to reduce the weight of each panel, making them lighter and easier to handle.
With the budget resolved we moved to manufacture a final prototype and to fine tune all the dimensions. Once construction commenced at the manufacturer's studio, we mocked up all 7 panels to ensure that all kinks were worked out. Other key innovations were the tracking system, the folding mechanism, the hinges and how to open and close and pocket the screen.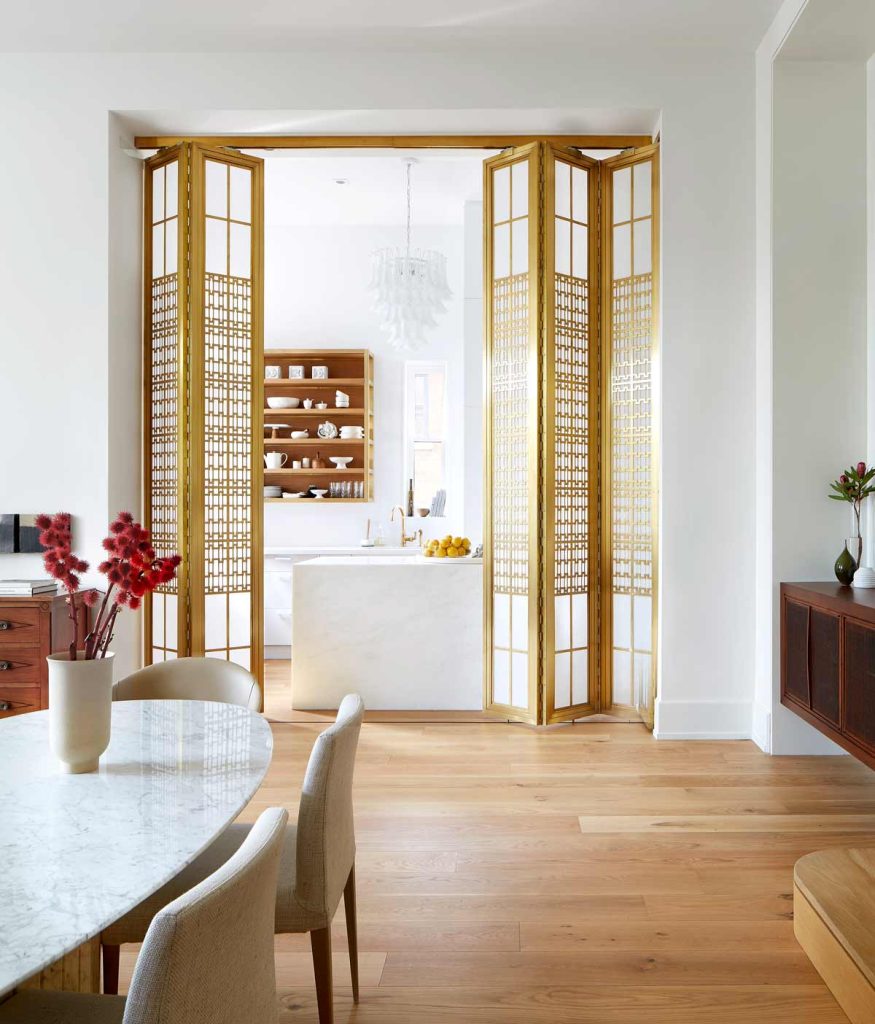 The final result is reminiscent of grand, sculptural statements of luxury 1930's apartments in New York and Paris. The clients were pleased that the budget was met, and that the kitchen was still very efficient. Moreover, something the clients hadn't anticipated was the creation of a more intimate kitchen space that was beautifully separated from the more grand public living/dining space and the flexibility to modulate the private and public areas of their home.
Related
Luxury with a view

Sometimes the shape of a room dictates the furniture and millwork layout. In the case of our Esplanade project, the open living, kitchen, and dining room had an unbelievable view of Toronto with the w ...

ARIDO Award: Elevator Cabs

The challenge of this elevator cab redesign was to create a mobile portal between a well-aged ground floor lobby that would seamlessly integrate with each of the floors above. Category: DISTINCT Inter ...