An interior that expands the horizons
As the star attraction of one of the most photographed skylines in the world, it only made sense to make the CN Tower interior just as attractive as its exterior. mackaywong responded to the international invitation extended to qualified design and construction teams, tasking them with the challenge of imagining a completely new visitor experience, that would rekindle the interest within the local community, add necessary accessibility upgrades, and deliver a high impact experience for guests from near and far.
Interior Designer: Ronald Wong, ARIDO; Gordon Mackay, ARIDO
Design Team: Malcolm Choy, Jason Chin, Rei Sosroutomo, Carine Paratian, Kye Lee
Design Firm: mackaywong
Photographer: David Whittaker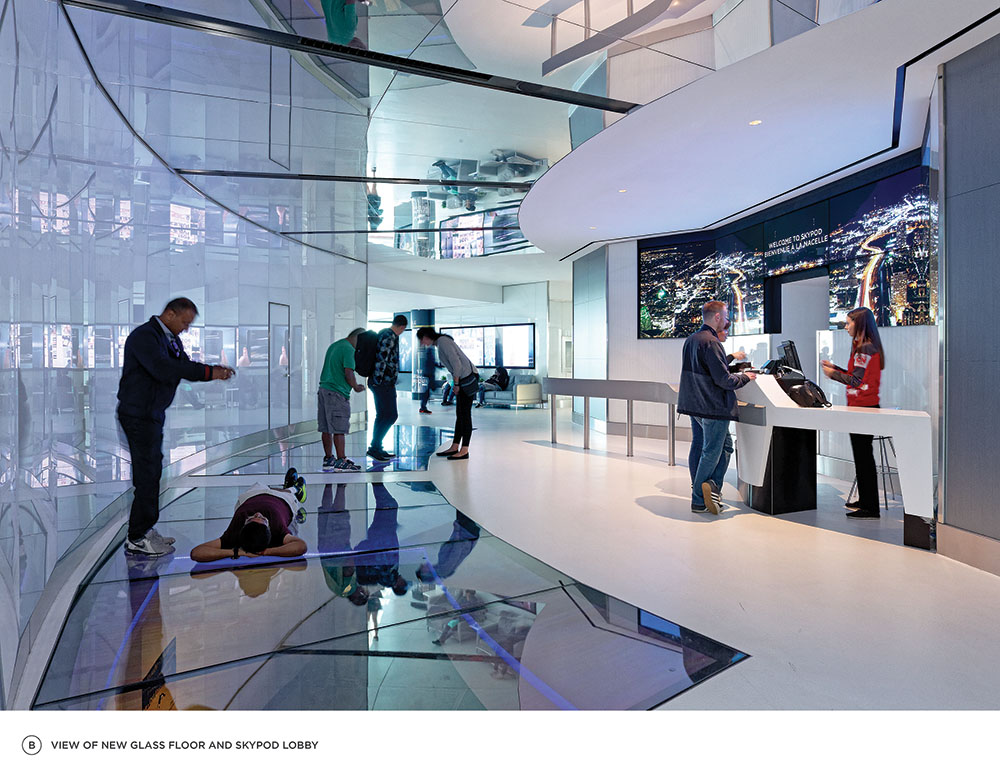 In collaboration with the architects, the design team at mackaywong determined that the existing level, consisting of a dated 200 seat restaurant called Horizons, several cramped viewing areas, a staircase leading to the 360 restaurant above, two dark elevator lobbies, and some rundown quick service food and retail kiosks, should be completely redesigned.
A responsive and flexible solution was delivered to address the idea that any event at the CN Tower could be intimate or expansive. The ultimate goal was to create a unified observation experience that prioritizes the view and reimagines the food and beverage format on this level.
By removing the existing raised seating area in Horizons and eliminating established entry and exit points in, the design team created three highly efficient food and beverage hubs within the interior edge, and optimizing paths of travel around the external edge.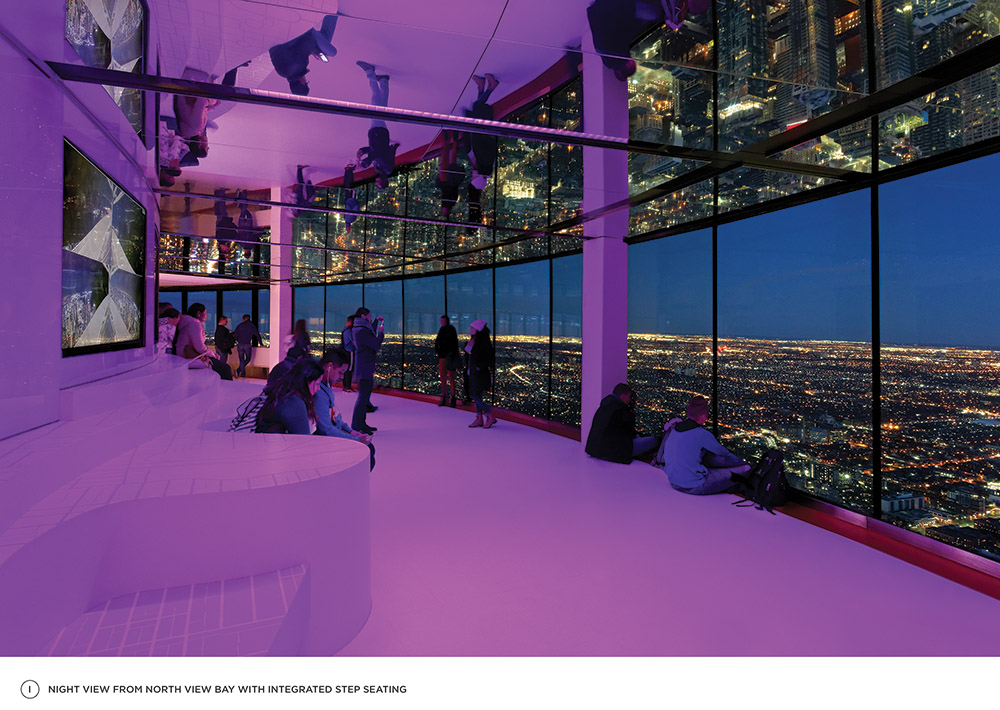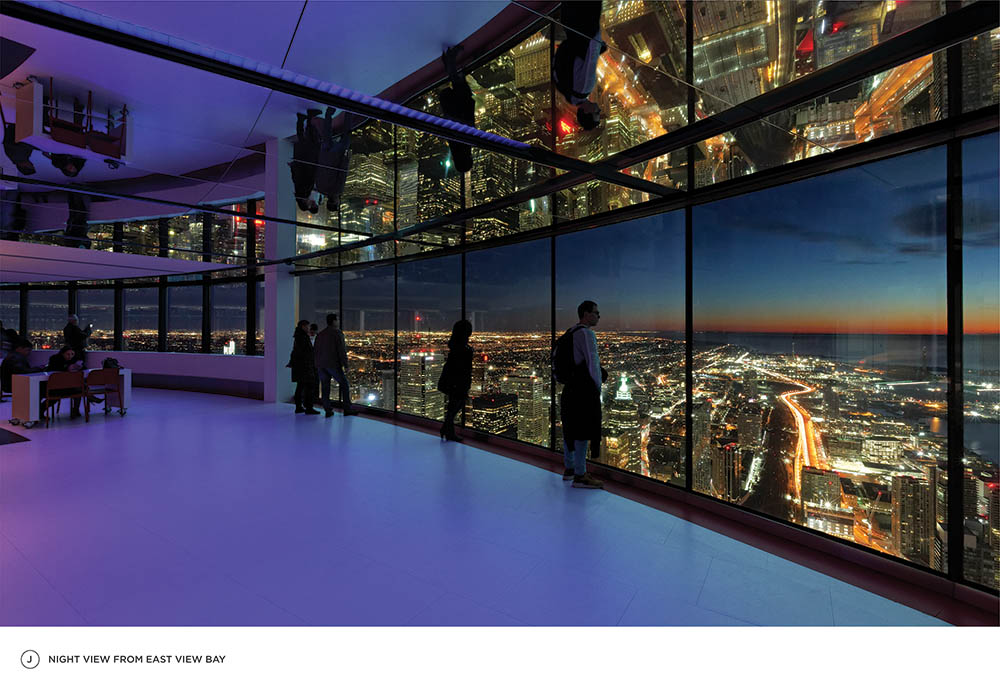 The new design aimed to showcase uninterrupted views of Canada's largest and most diverse city, its relationship with the stunning waterfront, and the beauty of Lake Ontario. In response to this central idea, the design team imagined a SKY PROMENADE framed with floor to ceiling glass for unobstructed views, mirrored ceilings, wrapped in a crisp neutral material palette, and bathed in soft coloured light to make the night views of the city an even more exceptional experience for visitors.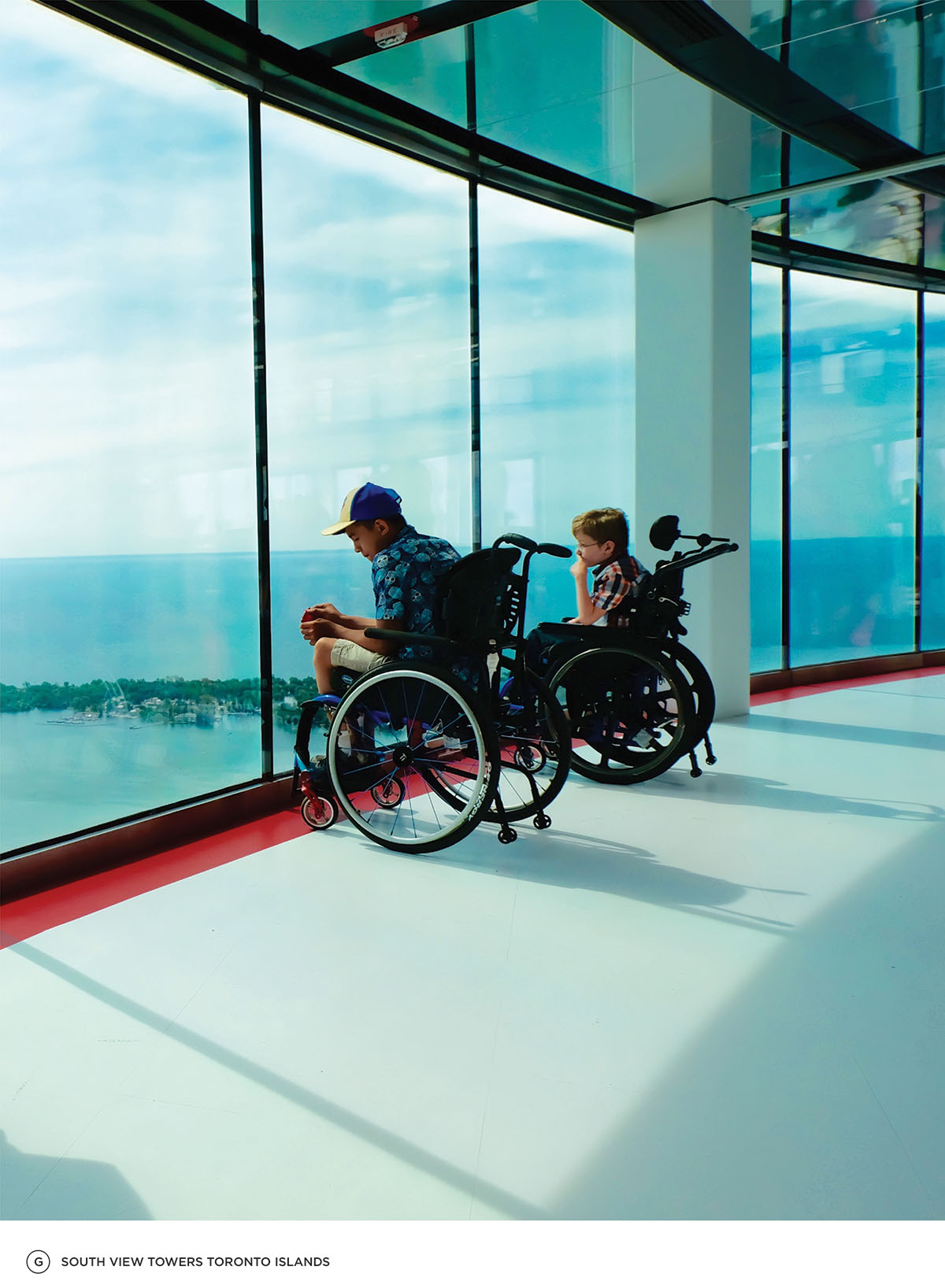 Hospitality and retail services were pushed towards the centre of the Tower and integrated seamlessly into the interior. The three food and beverage hubs subtly derive design inspiration from the respective panoramic views of the city and Lake Ontario.
Related