This contemporary office space pays homage to Canada at every corner
When Canada Lands Company, the self-financing, federal Crown corporation focusing on federally owned real estate, moved their offices to a smaller floor of Toronto's One University office tower, they wanted their new workspace to reflect the company's approachable and community-minded culture and to foster greater collaboration between colleagues.
Interior Designer: Deanna Hayko, ARIDO
Design Team: Anthony Orasi, ARIDO; Katie Ferrier, ARIDO; Rosemary Ratkaj, ARIDO; Nawleen Kaur, ARIDO; Roxann Brown, ARIDO
Design Firm: iN STUDIO
Photographer: Steve Tsai
Meeting room sizes, technology, acoustics, and access to natural light, were all areas of concern that limited and sometimes prevented user engagement.
With the new work environment, they wanted to encourage more positive and forward thinking change, and to include new spaces such as team huddle zones, meeting rooms, and monthly townhalls.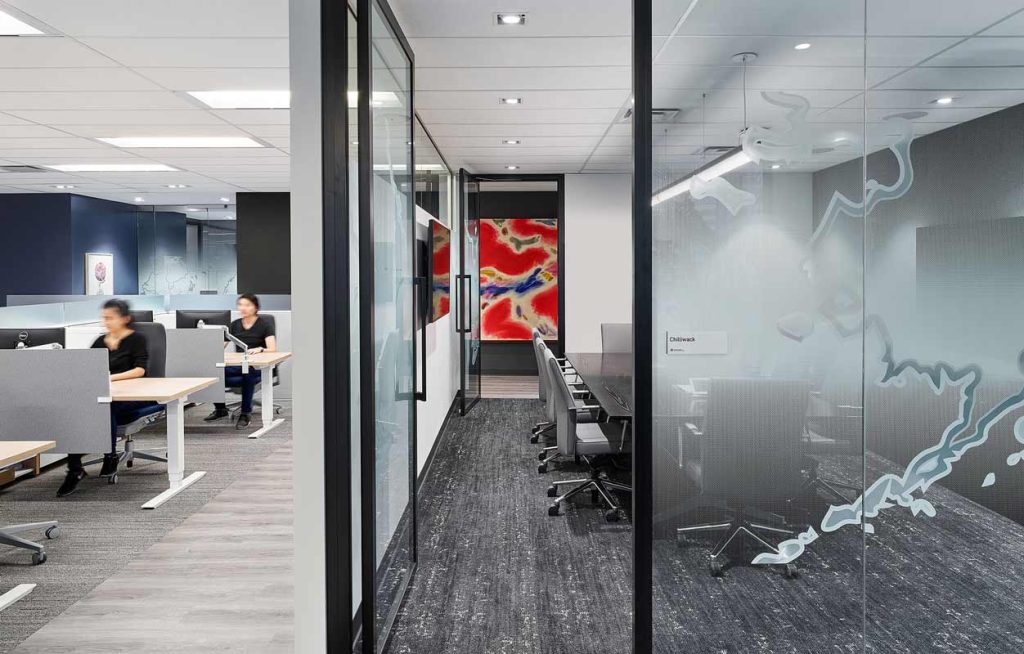 An office relocation, particularly to a smaller floor, always provides challenges, and these had to be dealt with to ensure CLC's design needs were met. Prior to the move, every employee had a private office circling the perimeter of the floorplate.
Moving from closed to partially open concept was of great concern for the company's senior leadership. Through a more open, flowing layout, they also hoped to address past employee frustration due to closed-off office spaces and lack of communication.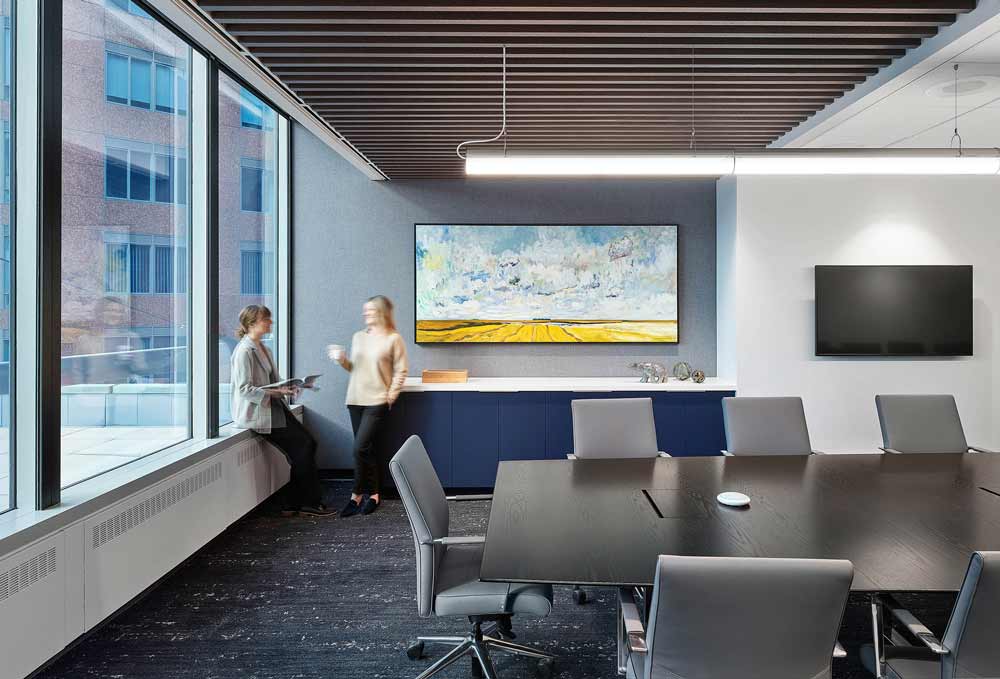 Our design team chose to embrace the reduction in rentable area for CLC and created more multi-functional spaces. Offices double as meeting rooms and are made available for employees to reserve in advance for the day, instead of being assigned to one specific workstation, which allows for flexibility and freedom to work wherever they wish. Locating the café/townhall at a prime corner of the floor adjacent to reception, a spot which is often dedicated to executive function in a traditional approach, was dedicated to the staff.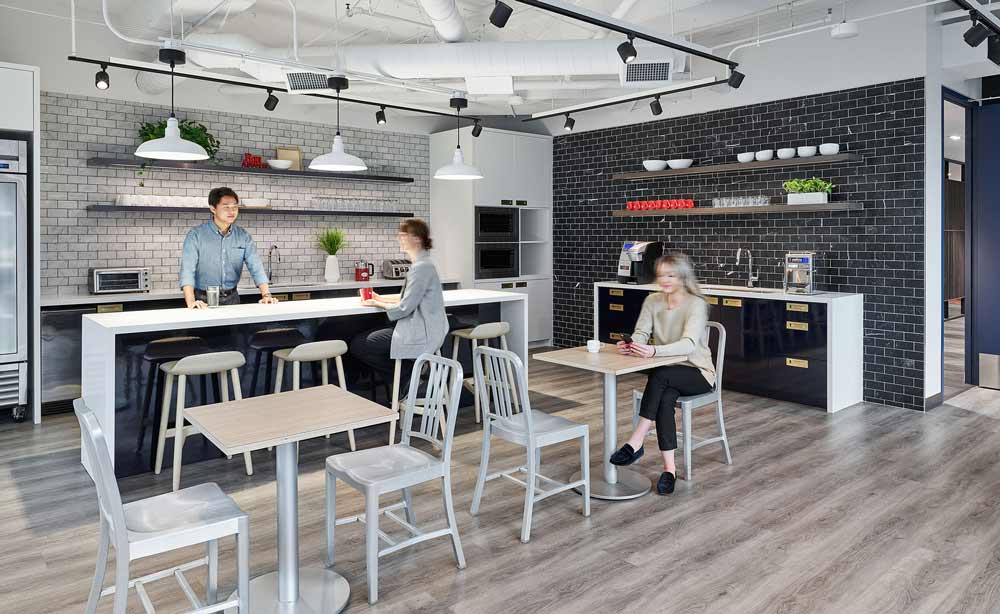 A reduction in private office spaces in the new location enabled greater access to natural light, an important aspect to the new layout, with the entire south side of the floor plate remaining open for direct daylight views for all users.
Custom elements throughout the office continuously call back to CLC's commitment to Canada and nature, epitomized by a unique felt map of the country which greets visitors at reception and is an instant talking point. Enclosed meeting rooms were given their own spin, with a customized graphic privacy film bringing the outline of Canada to life.
Contemporary features such as a wood screen behind reception are integrated to give the workspace a modern, energetic feel. A natural color palette of grays and whites, with dark blue and crimson accents surrounded by warm nutmeg woods provides a homey feel to staff and guests alike.
Related