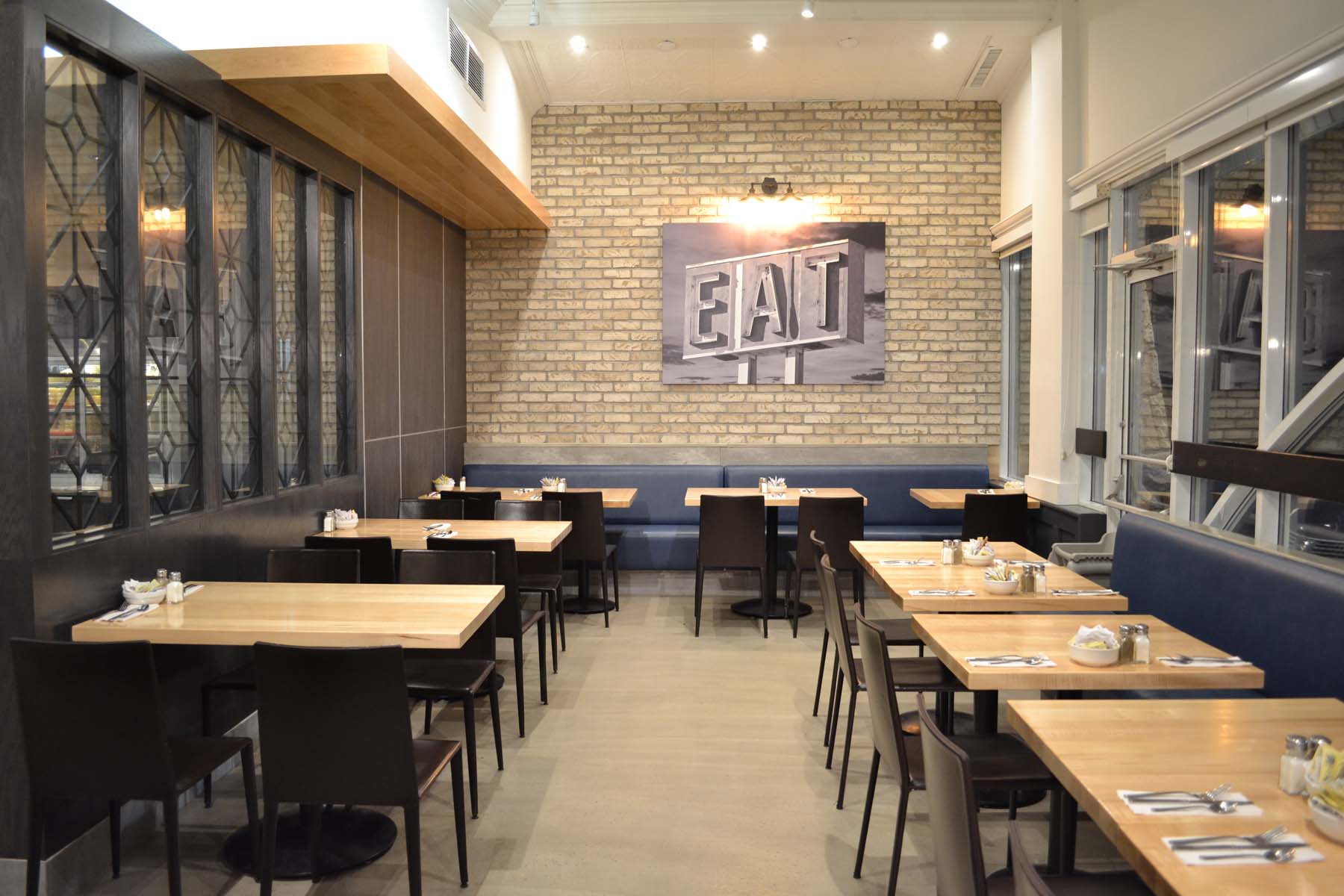 A restaurant refresh that brings generations together
Dundas Street Grille is an iconic Etobicoke spot frequented most commonly by the area's baby boomers. The intention for this new design was to bridge the gap between generations and create a new and improved space for all. The client wanted to increase and optimize the bar and service area as well as introduce a dessert station in an already constricted space while maintaining seat count. Coupled with the challenge of introducing gray and blue tones to create a warm and inviting environment, the design team had our work cut out for us. 
Interior Designer: Vera Vujovic, ARIDO
Design Firm: Studio Bonton
The existing restaurant had a raised seating area at the back which was not utilized to the fullest and was isolated from the rest of the space. By dropping the height of this area, it opened up the space to foster a more versatile seating arrangement and a communal vibe. It now accommodates benches for large groups as well as booth seating for two, four and six.
The existing service area corridor by the open kitchen has been widened -making it less of a squeeze for staff. A dessert display has been incorporated in the bar area which is unified by a sleek white quartz counter.  Poured epoxy on the floor is accented with charcoal hexagonal tiles that flow along the aisles, around and up the front of the bar. 
Solid maple planks add warmth throughout, from the ceilings to table tops, and the booth coverings in lime and blue add a playful and durable backdrop. 
In order to muffle the clatter and chatter of a restaurant, acoustical panels in light grey fabric have been added alongside the existing decorative tin tiles. This addition gives a dynamic aesthetic quality to an element which would be purely functional otherwise.
Related