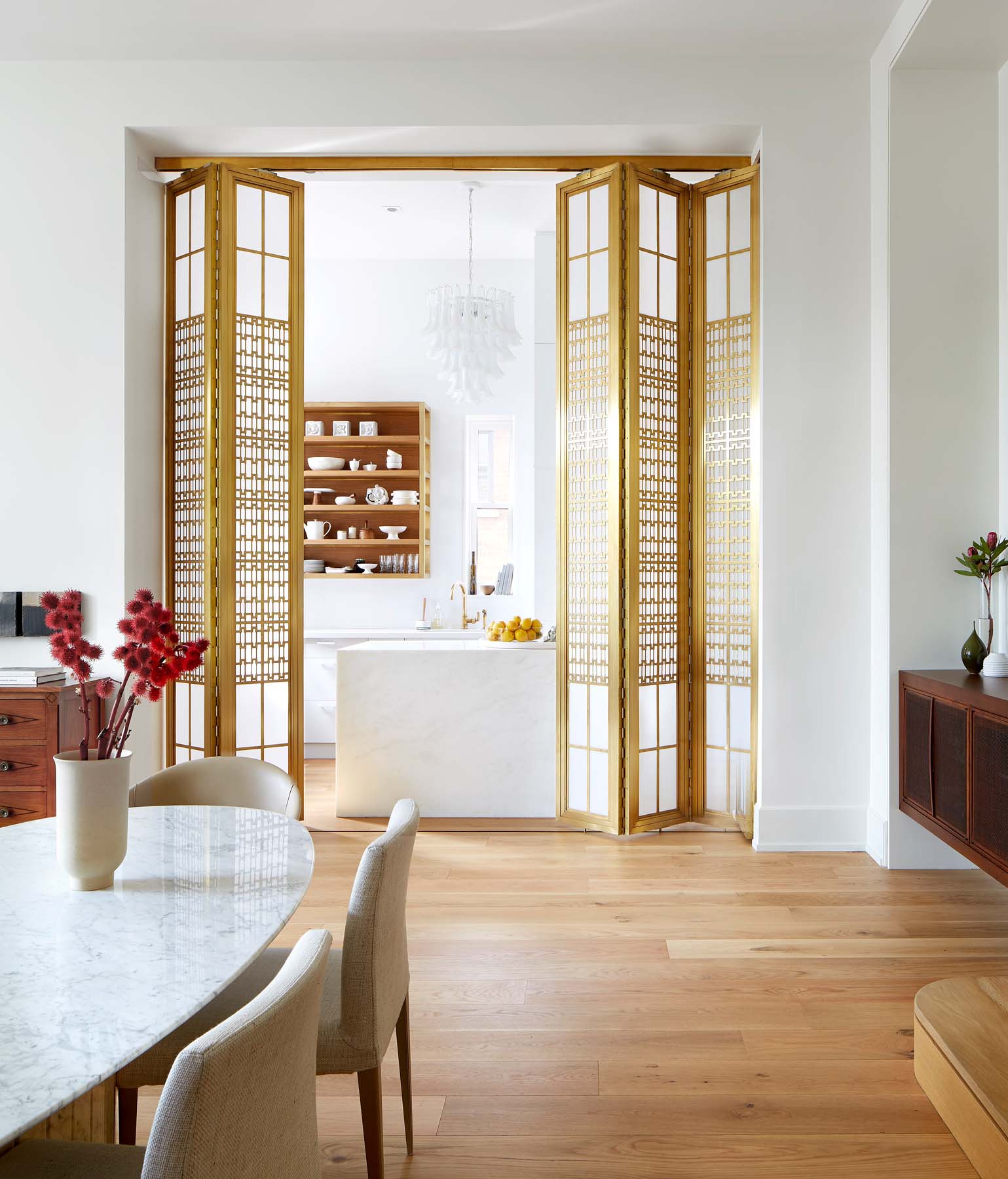 A client's forever home reflects their interesting lives in a one of a kind space
For a 5,000 square-foot condominium in an historically listed former school building, we faced the challenge of balancing client needs, historical considerations, and condominium developer constraints.
Interior Designer: Theresa Casey, ARIDO
Design Firm: Casey Design|Planning Group Inc.
Photographer: Donna Griffith
The clients required space for both large business social events and more intimate private gatherings that reflect their shared passions for art, architecture, travel, and food. They specifically requested two offices and walk-in closets, unique, one of a kind custom elements and space for their grand piano without disturbing neighbouring units.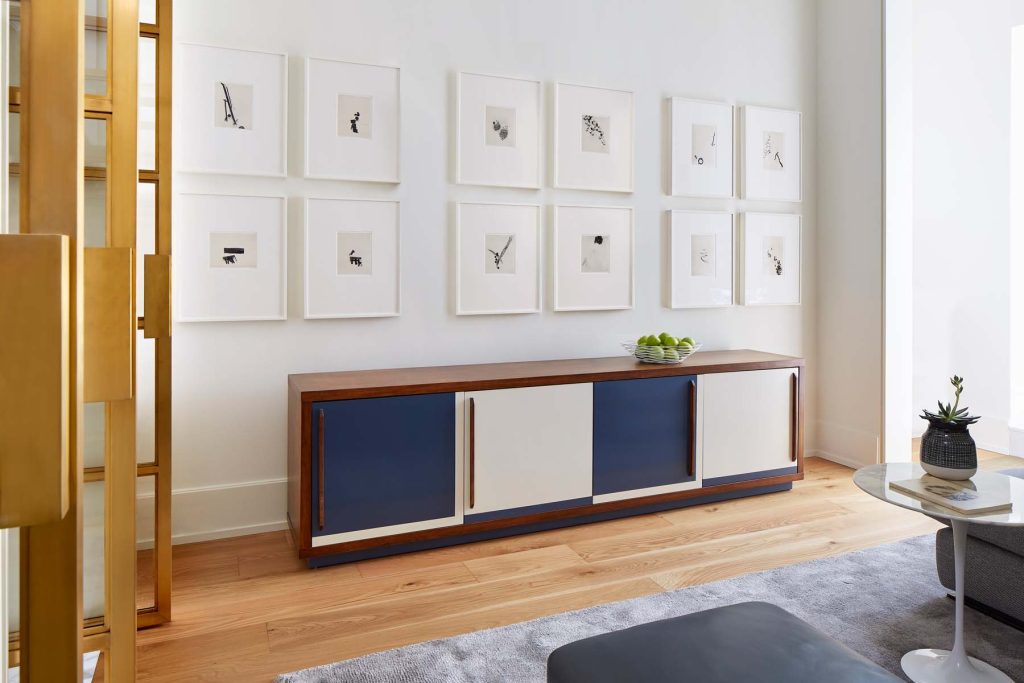 Their previous home was dark and moody, and they wanted to start fresh with a bright, clean and contemporary home that didn't feel cold and clinical. From the perspective that this was their forever home they sought "to do this right", and consider places to strategically spend for most impact and property resale
The designers' stylistic response drew largely from the language of 1930s design: bold, clean architectural detailing; a high level of artisanal craftsmanship, and custom furnishings that use luxurious materials to express an understated modernity.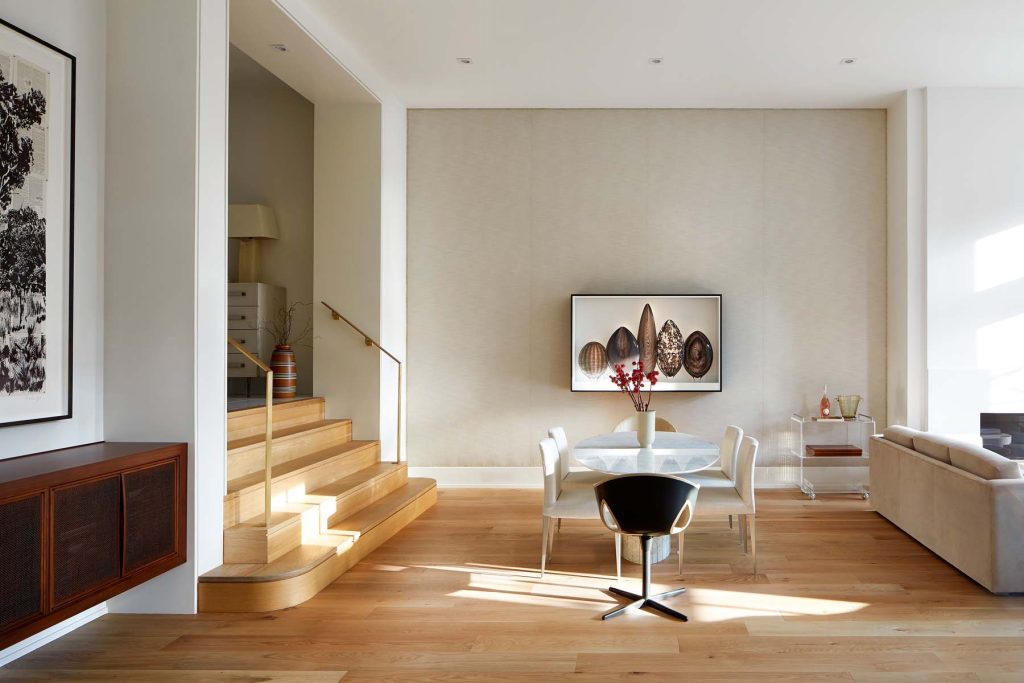 For example, a dramatic two-storey custom bronze screen, inspired by decorative grills from Toronto's Carlu Auditorium was intended to function, when opened fully, as a divider concealing the kitchen from the dining/living space, but also, when folded into itself, as an architectural pediment framing the deep archway that encloses it.
Located in the heart of Toronto's Yorkville district, the Gothic Revival building had a dysfunction plan which didn't work for the client's needs. The new plan clearly differentiates public and private zones.
This was achieved by placing a spacious grand foyer (the first place of arrival and pause) at the elevator entry, which opens dramatically to the two-storey living, dining and kitchen spaces located in the historic portion of the building.
Next, a library/sitting room was positioned directly on axis with the entry foyer, flanked by symmetrical bronze custom French doors, which offer a view through to the garden terrace beyond, and are reminiscent of the stately apartments of Park Avenue or the Fifth Arrondissement. These two rooms elegantly mediate the transition between the public and private zones.
Finally, the private zones (including the master suite, two home offices, spacious walk-in closets and dual washrooms) were strategically located in the newly constructed section of the building for optimal visual and acoustic privacy.
Furnishings, such as acoustically engineered fabric wall panels, or a custom designed colour-blocked credenza and floating bedside tables that reference the work of Charlotte Perriand, and finally a whimsical chinoiserie wall mural in the dressing area, all find their inspiration in 1930s luxury French design and craftsmanship.
The result is a seamless and clearly resolved flow of engaging and meaningful spaces, for formal and informal living, in an urban home that elegantly balances and celebrates the interconnected threads of history, design and craft.
The bronze screen featured in this project was awarded an ARIDO Award of Merit in 2019.
Related
ARIDO Award: Elevator Cabs

The challenge of this elevator cab redesign was to create a mobile portal between a well-aged ground floor lobby that would seamlessly integrate with each of the floors above. Category: DISTINCT Inter ...

ARIDO Award: The Hive

The first of its kind in Canada, this 3D printed masonry wall is the result of a collaboration between design professionals, students, and faculty at an Ontario university. Category: CRAFT Interior De ...

ARIDO Award: Florette Restaurant + Bar

While interior designers traditionally aim for perfection in their projects, this design team chose to highlight the imperfect, comforting aspects of this new restaurant space on Toronto's Queen Str ...