A Most Stylish First Impression in This Modern Condo Foyer
Being the first meeting point with the interior of any home, the front foyer should aim to be welcoming and inviting and be able to create the most perfect first impression. This beautifully custom made catch-all cabinet ledge does just that, and in style!
Interior Designer(s): Adriana Mot, ARIDO
Design Firm: Dochia interior design
Design Team: Ozgur Oguducu, Intern, ARIDO
Photographer: Peter Sellar
The main objective of the designer behind this wonderful custom piece was to provide a decorative as well as functional solution for the front foyer by designing a piece of furniture that takes up no floor space and seamlessly integrates into the modern design aesthetic of the overall design, while providing the necessary storage.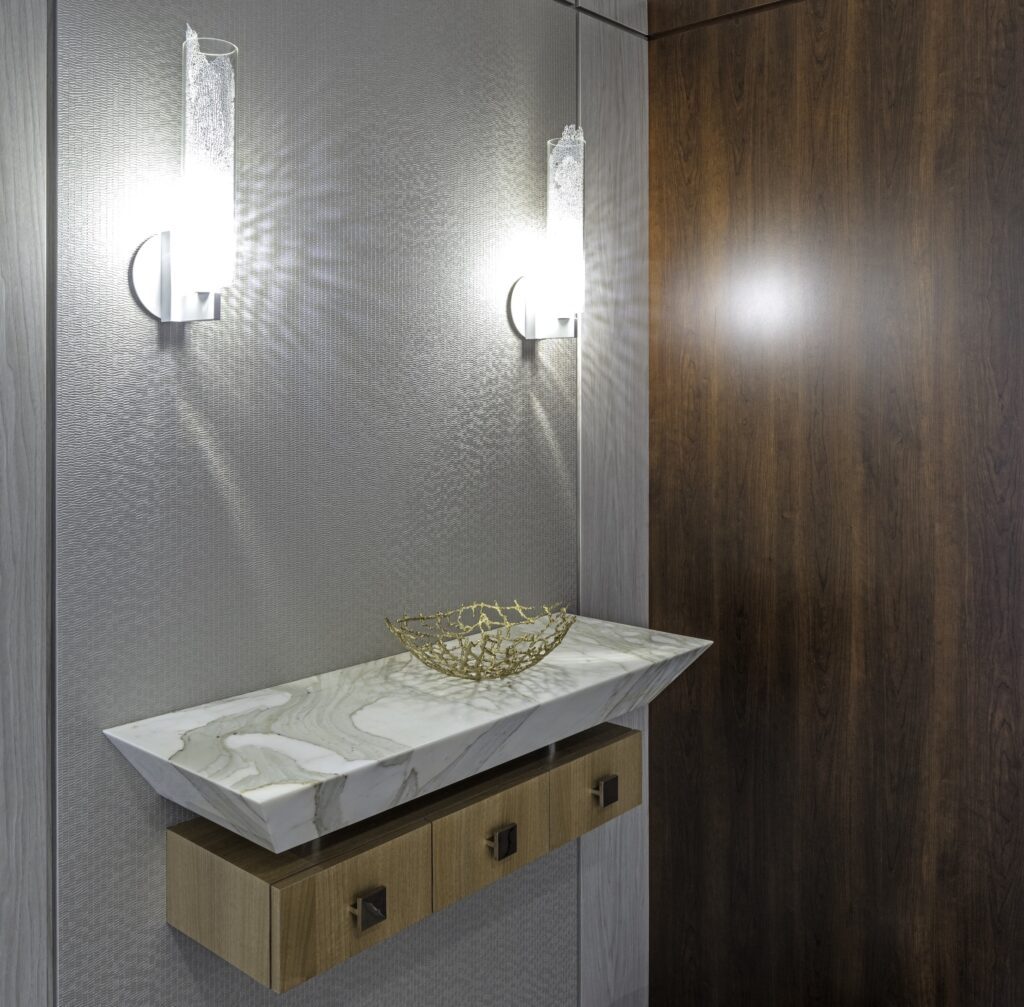 The result is a piece that has three parts, each carefully crafted to form a beautiful and functional object, destined for the place it's taken in this newly renovated condominium. By floating the stone, the designer created a shelf for storing mail out of sight. The separate drawers allow for designating some for guests and some for homeowners.
Hanging on textured wallcovering, the catch-all cabinet has a sculptural shape. The angle of the marble top gives it a slimmer profile making the stone appear weightless. The effect is further enhanced by the stainless steel standoffs that create a shelf for the mail. The drawers are covered in blonde wood, divided into three with centered decorative chrome pulls. The design intent is a functional art piece the client is able to enjoy for years to come.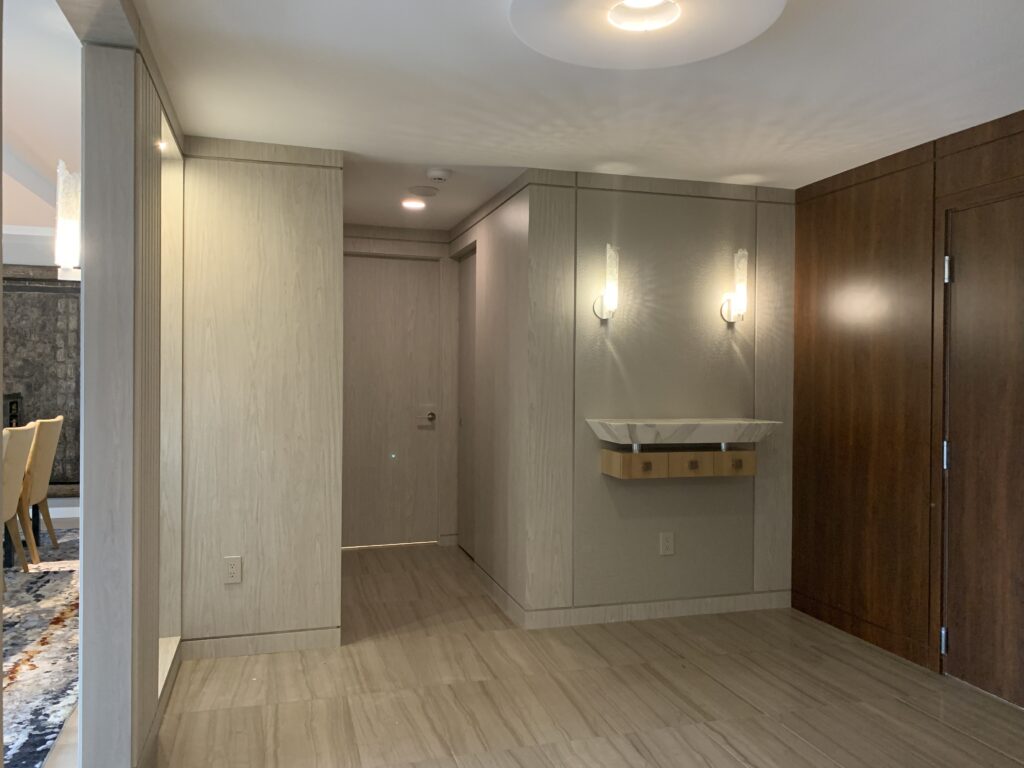 The designer had to think in terms of longevity of use and fully understand the client's wants and needs and their aesthetic while gently pushing the boundaries in order to create an original and creative design solution. This piece has been designed for a family that is looking to age in this home. Should the need arise for accessibility constraints, the floating element will accommodate easy access in a wheelchair.
Related
Glam-living in the heart of Yorkville

Our clients wished for the design of their small condo apartment interior to capture their style, reflect the luxury and elegance of the lavish Yorkville neighborhood, and to inject playful and fun el ...