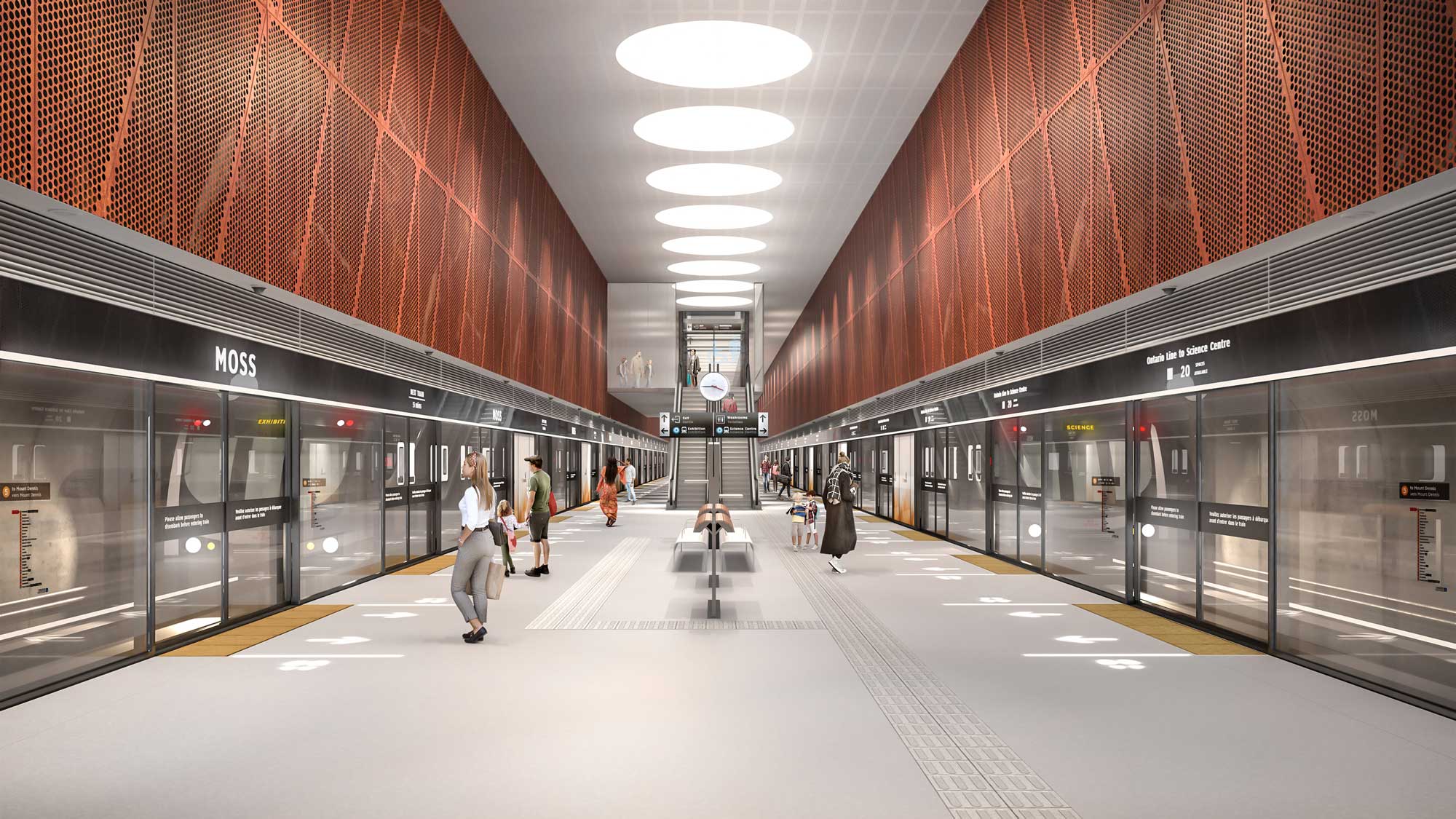 Impact Award Winner: DS-09 Subway Station Design Standard
The DS-09 Subway Design Standard designed for the Metrolinx Ontario Line was purposely built on a future forward mindset, starting from the development of the Customer Journey Map which distilled the various journey stages, challenges encountered, and human emotions identified at each point along a customer's journey.
Category: IMPACT AWARD
Interior Designer: Greg Parsons, ARIDO
Design Firm: DEXD (Danaie Experience Design Inc.)
The standard was designed so the customer experience is seamless, intuitive, inclusive, safe, thoughtful, and reliable throughout. The human-centric approach considers many touchpoints such as payment experience, transferring, navigation, platform boarding and disembarking, as well as spatial adjacencies and sensory aspects such as noise, smells, and sight lines which may impact the quality of a customer's experience.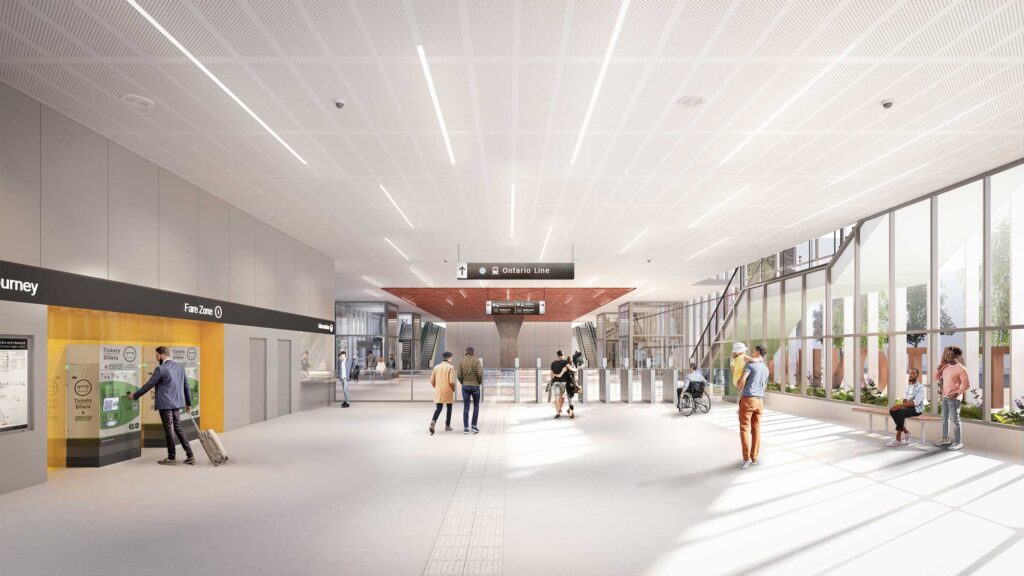 Variable design elements include feature walls and ceilings and are strategically introduced to provide differentiation across stations and become regional focal points. These elements can promote placemaking and express a community's unique identity.
The implementation of Platform Edge Doors will significantly enhance the customer experience while ensuring customer safety. Used to separate the platform from the tracks, the framed glass wall partition system can improve passenger safety in multiple ways: preventing accidents from people or objects falling on tracks, as well as improving air quality, and climate control within stations.
The implementation of the Standard will have a profound positive effect on local residents and customers, connecting communities across Toronto and the GTA and deliver more accessible, equitable, and inclusive transit.
Project Details:
Project Location: Greater Toronto Area, ON
Related
ARIDO Award: Elevator Cabs

The challenge of this elevator cab redesign was to create a mobile portal between a well-aged ground floor lobby that would seamlessly integrate with each of the floors above. Category: DISTINCT Inter ...

ARIDO Award: The Hive

The first of its kind in Canada, this 3D printed masonry wall is the result of a collaboration between design professionals, students, and faculty at an Ontario university. Category: CRAFT Interior De ...

ARIDO Award: Florette Restaurant + Bar

While interior designers traditionally aim for perfection in their projects, this design team chose to highlight the imperfect, comforting aspects of this new restaurant space on Toronto's Queen Str ...