News
Event Invitation – The Power of Colour: Being Black in Design
Published on: Jun 24, 2021

ARIDO's Equity, Diversity, Accessibility, and Advancement Committee is pleased to announce the panel series, The Power of Colour: Being Black in Design.
It is the first of a series of exploratory town hall conversations led by our diverse members to share their experiences and perspectives working in the interior design field. The three-part series will address the barriers, challenges, and issues in the industry experienced by Black professionals and newcomers. Further, the series will identify tangible actions on how to begin a journey to address, cultivate, and build better opportunities that welcome and advance the richness of diversity.
Session 1: Diversity in Interior Design and the Education System
The first of two sessions will focus on the lack of diversity in the Interior Design profession and vendor pools, as well as the challenges and barriers Black professionals face in the educational system, and when accessing professional networks and employment opportunities in the industry.
How can the Interior Design education system better support Black professionals experiencing financial scarcity? How can structures be established to better integrate, support, and advance Black professionals?
July 14, 2021 - 4:30 PM - 6 PM - 1.5 hours
Panelists: Alyssa Griffith (Designs by Alyssa) and Robin Fraser, ARIDO (Fraser Design Studio)
Moderator: Chandran Fernando, Matrix360
Welcome and Introductions: Golnar Raissi-Dehkordi, ARIDO (Mayhew)
This session is eligible for 1.5 GE CEU credits.
Our Speakers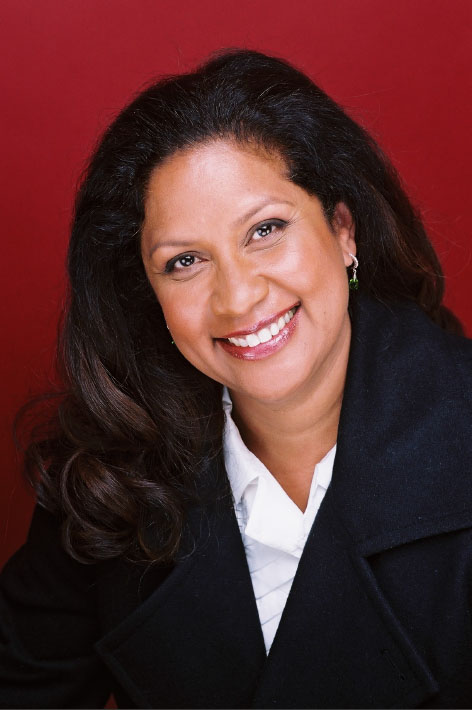 Robin Fraser, ARIDO is a self-described interior conceptualizer. This all-encompassing designation is a much more apt description of her approach to and relationship with design than that of an Interior Designer. For over 37 years, Robin has developed a distinguished international resume with work in Asia and Canada. A belief in the process and in function has garnered Robin a reputation as thorough, informed, and relevant. Her impressive inventory of skills, her conviction, and intimate rapport with design and food can be seen in her featured appearances on the Food Network's television series "Restaurant Makeover".
Recognized for her decisive, risk-taking and imaginative role on a project; Robin's work encompassed both hospitality and commercial. An animated, colorful visionary, she maintains that not only does she love what she does and she's good at what she does. Robin prides herself on the ability of bringing the conceptual into reality, likening her approach to that of a filmmaker who "works in frames". Robin Fraser challenges space, frame by frame, leaving it simple yet complete.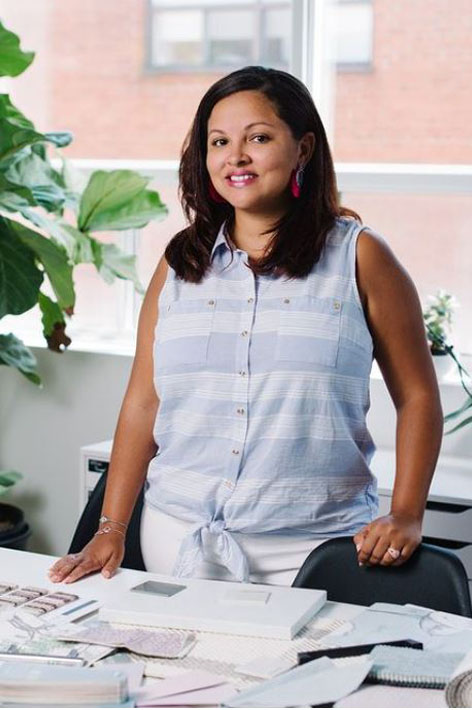 Alyssa Griffith is a Toronto based designer who earned her Bachelor of Interior Design at the International Academy of Design and Technology. She has 10 years experience working in the interior design industry with a focus on residential design.
She began her career as a Junior Designer working closely with residential builders, millwork companies and high end design firms. Alyssa continues to work in the industry as a freelance interior design consultant.
Moderator: Chandran Fernando, Matrix360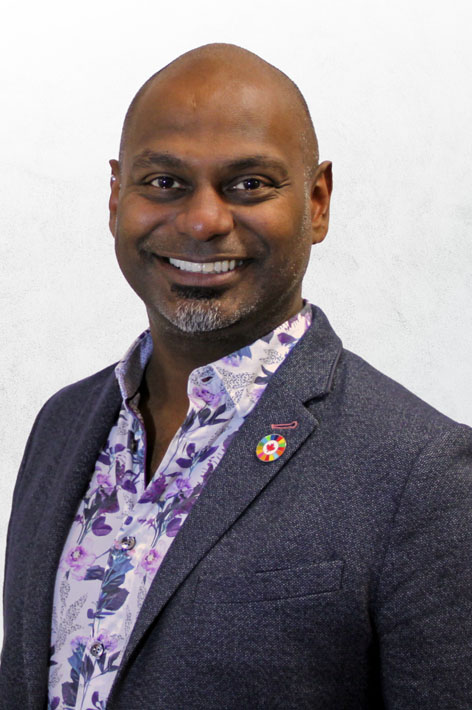 Chandran Fernando is the Founder and Managing Partner of Matrix360, a boutique diverse-owned talent management and workplace strategy firm.
Matrix360 has been engaged by ARIDO's Diversity and Inclusion Committee to advise and guide their work.
Welcome & Introductions: Golnar Raissi-Dehkordi, ARIDO
Golnar Raissi-Dehkordi, ARIDO is a Senior Registered Interior Designer at Mayhew Inc. She has been with Mayhew for 6+ years with focus on workplace and higher education interior design. She established her Residential Interior Design practice in 2016 as a side hustle and has been working on residential projects since then.
She first joined ARIDO as a student member in 2010 and since then has completed all the steps and requirements to become a voting member of the Interior Design community. In 2017 she completed the requirements for the NCIDQ certification and continues to keep abreast of developments within the industry.
Session 2 - Save the Date!
Session 1 will be followed by a discussion on Hiring Practices & Newcomers to Ontario. Save the Date for July 21st -you won't want to miss this important conversation.
July 21, 2021 - 4:30 - 6 pm