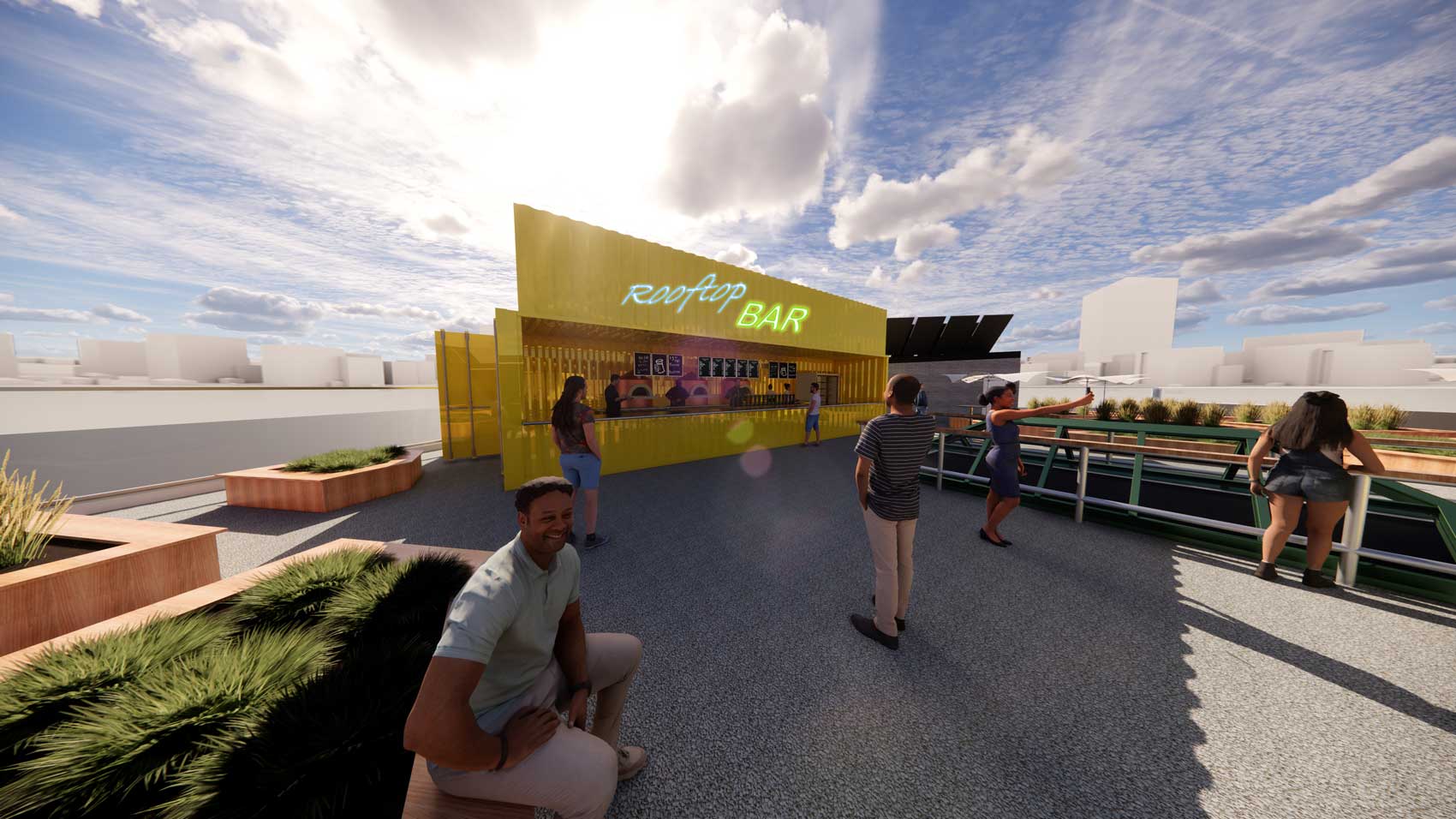 BID Projects – Humber College (Part 2)
ARIDO would like to celebrate the class of 2021 from Ontario ARIDO-recognized schools and ensure their work is appreciated. ARIDO has worked with these schools to promote a selection of 4th year BID student work on BLOG//ARIDO and will be posting the work each Wednesday during the coming weeks.
The Oasis (Centre) - Heather Manu
The Oasis is a special centre that offers social, educational, and mental health support for young adults with blood disorders such as Sickle Cell Disease, Thalassemia, and Hemophilia from The University Health Network of Toronto. It is located at 21 Ossington Avenue, a dynamic and lively area of Toronto with a close adjacency to The Centre for Addictions and Mental Health (CAMH).
Throughout September 2020 to November 2020, a research study was conducted, which highlighted that there is a lack of awareness, funding, and support in Ontario for this group of individuals. The study also revealed that they experience unexpected pain episodes, organ damage, infections, strokes and bleeding, due to the nature of their condition. These experiences affect their social well-being, academic success, and mental health.
The Oasis forms a getaway experience for the users to escape the chaos from the complications of their condition. To design for resilience, biophilic design strategies such as natural daylighting, analogues of nature, and plants are integrated to promote clean air, increased blood circulation, red blood cell production, and mood enhancement. The Oasis is destined to help the users heal, learn, engage, and unite with the use of biophilia and art. To get the full experience, an art exhibition, social cafe, theatre, and several learning spaces are designed to ensure their needs are met.
Jessica Lynn Matthews
Sustainability Education Centre - Marko Micic
A sustainability consultant that I know was trying to get Humber River Hospital to incorporate a new advanced technology, without having seen or experienced it. The consultants brought the hospital directors to the Earth Rangers headquarters and had the CEO stand in an enthalpy wheel, an energy recovery device which promotes air circulation in buildings. The CEO ended up loving the product, even though they were all very unsure about it at first. They had to experience it, by seeing, touching, and feeling it in order to accept it. It isn't until people see, touch, and feel technologies that they accept them.
It ultimately reduces risk to the overall product due to the uncertainty factor of knowledge and understanding of how the product works. Homeowners may be resistant to new "high tech" products, so these positive experiences are necessary for people to explore and learn about new technologies and possibilities. First impressions in new spaces always decide whether or not a client will never forget it or regret it.
Co-learning Resource Centre for Design students in College and University - Nicola Klahre
For my Bachelor of Interior Design final thesis project, I have designed a Co-learning Resource Centre which is focused on enhancing interdisciplinary knowledge between design students in college and university. The facility's main users would be design students in a wide variety of design programs, such as Architecture, Interior Design, Industrial Design, Landscape Design, Web Design, and Graphic Design. This space would encourage students to teach and learn from one another, and provide added resources to support their education.
I have seen through my research that interdisciplinary experiences are lost due to the lack of overlap between different design programs in traditional design education. This proves the importance of why this type of space that focuses on collaboration, a non-structured learning typology, and uses organic learning strategies is required in design education. With the focus on evidence-based design, this Co-learning Resource Centre utilizes the research to encourage interaction between occupants to better the interdisciplinary learning outcome and overall user experience.
Related
BID Projects – Conestoga College

Our House – Leah Lorentz Up to 300,000 individuals face homelessness each year in Canada and this number will increase due to the pandemic. The current design of shelters detracts from the resid ...

BID Projects: Yorkville University

ARIDO would like to celebrate the class of 2021 from Ontario ARIDO-recognized schools and ensure their work is appreciated. ARIDO has worked with these schools to promote a selection of 4th year BID s ...