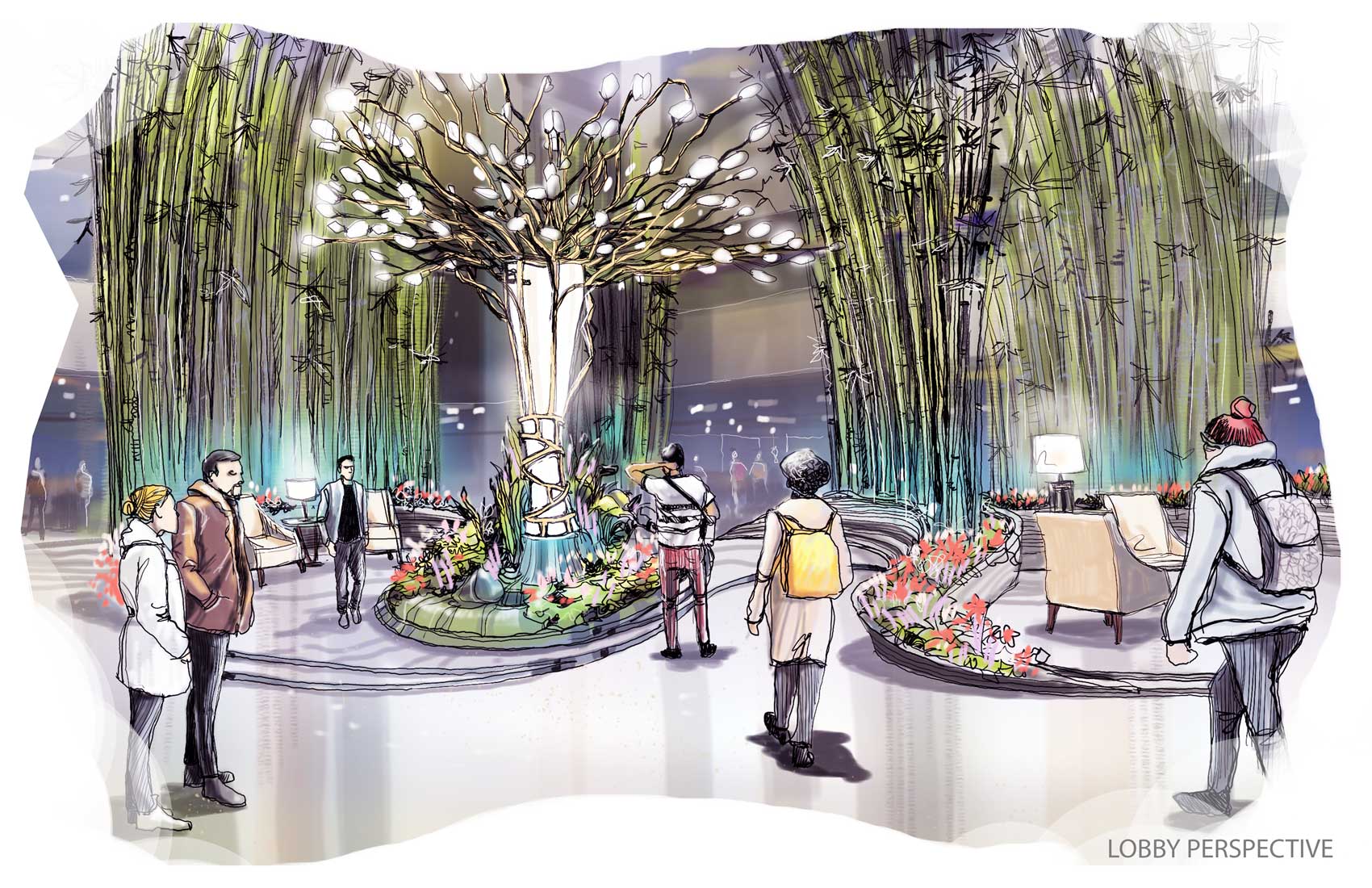 Beyond COVID-19: The future of hotels?
The COVID-19 pandemic has people feeling insecure about their surroundings and their connection to nature is more important than ever. It's a well-known fact that the virus spreads less in open spaces and that nature brings a sense of peace, serenity, and security. Our post-pandemic hotel takes an old 70s & 80's atrium lobby converted into a modern biophilic space.
The repurposed atrium space easily allows for social distancing and immediately transports the guest into a sense of well-being through the biophilic environment. The impression of an indoor park psychologically conveys the message of distancing as people understand organic spaces. Meandering curves meaningfully direct the guest through tall bamboo trees that stretch to the sunlight and fresh air from the operable skylights. Water features further promote the sense of nature and serenity and add sound masking through fountains and running water.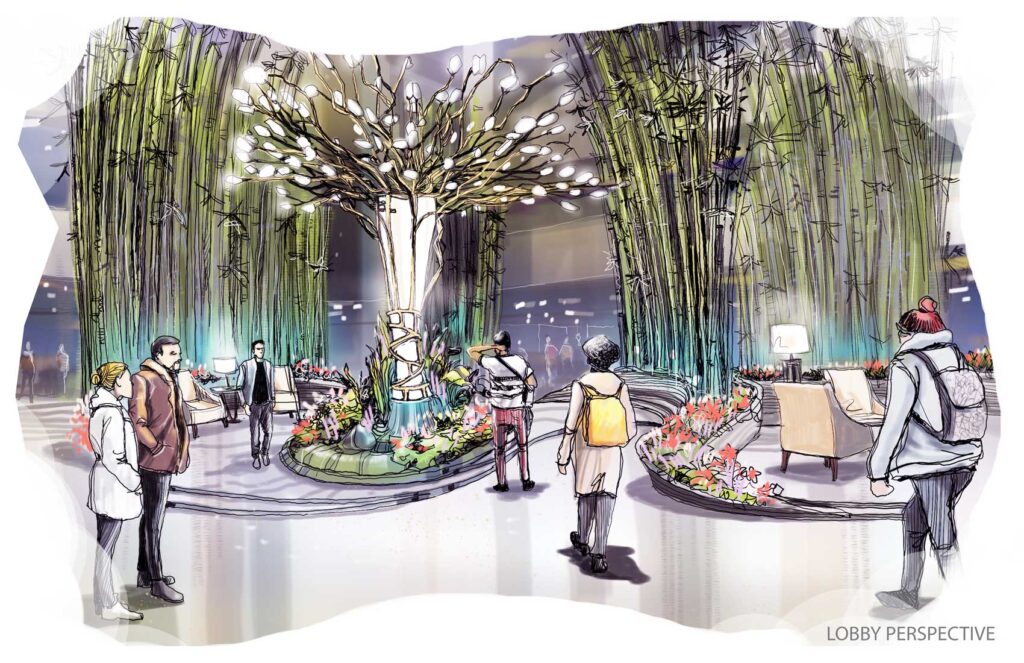 The multi-purpose reception desk has an interactive transparent glass screen that can be used for self check-in, information, and navigation. When the desk is unmanned, a fun and interactive display will be projected. Contactless credit card readers are installed at the front of the desk.
Decorative light fixtures including pendants, wall sconces, table lamps and an illuminated tree are equipped with UV lighting that are activated during sanitizing periods. Materials and finishes will be treated with anti-microbial/antiviral coating in addition to the regular cleaning by the hotel staff.
The bar is designed to allow one-way traffic by staff. Interactive glass separators keep patrons safe in groups of 2, and dividers can be lowered to allow for large groups. A diversity of seating options is achieved through booths, deuces, and bar seats.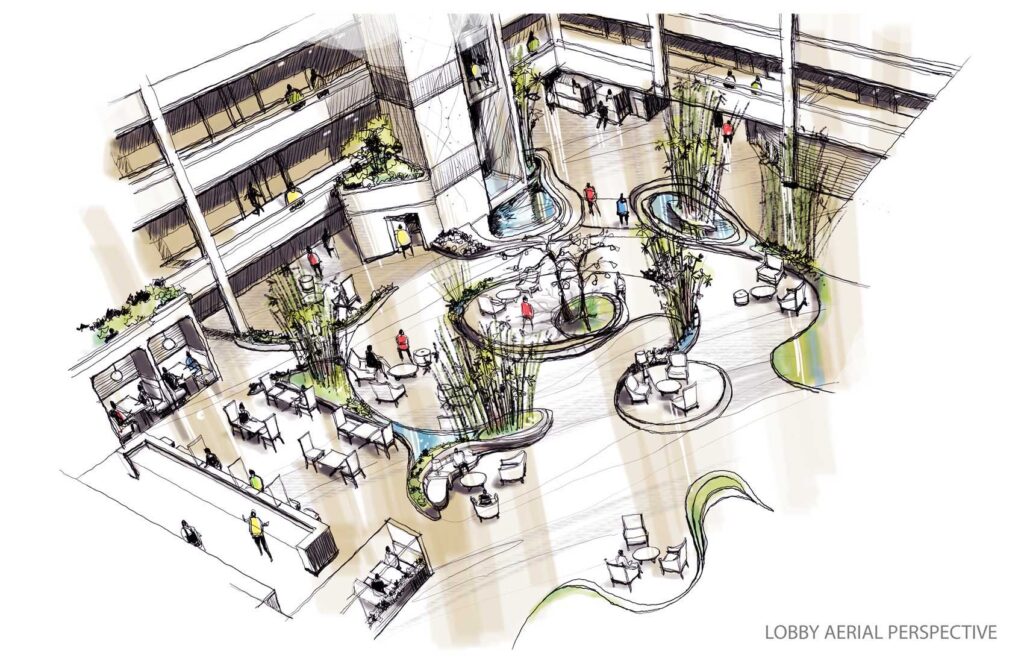 This design addresses not only our version of physical distancing but also repurposes an old-fashioned building into a unique experience. Biophilic design, a trend gaining popularity, also attracts a younger demographic. We wanted to create confidence in the guest that this is a safe, clean space, and to be considerate of the health of the guest.
Related