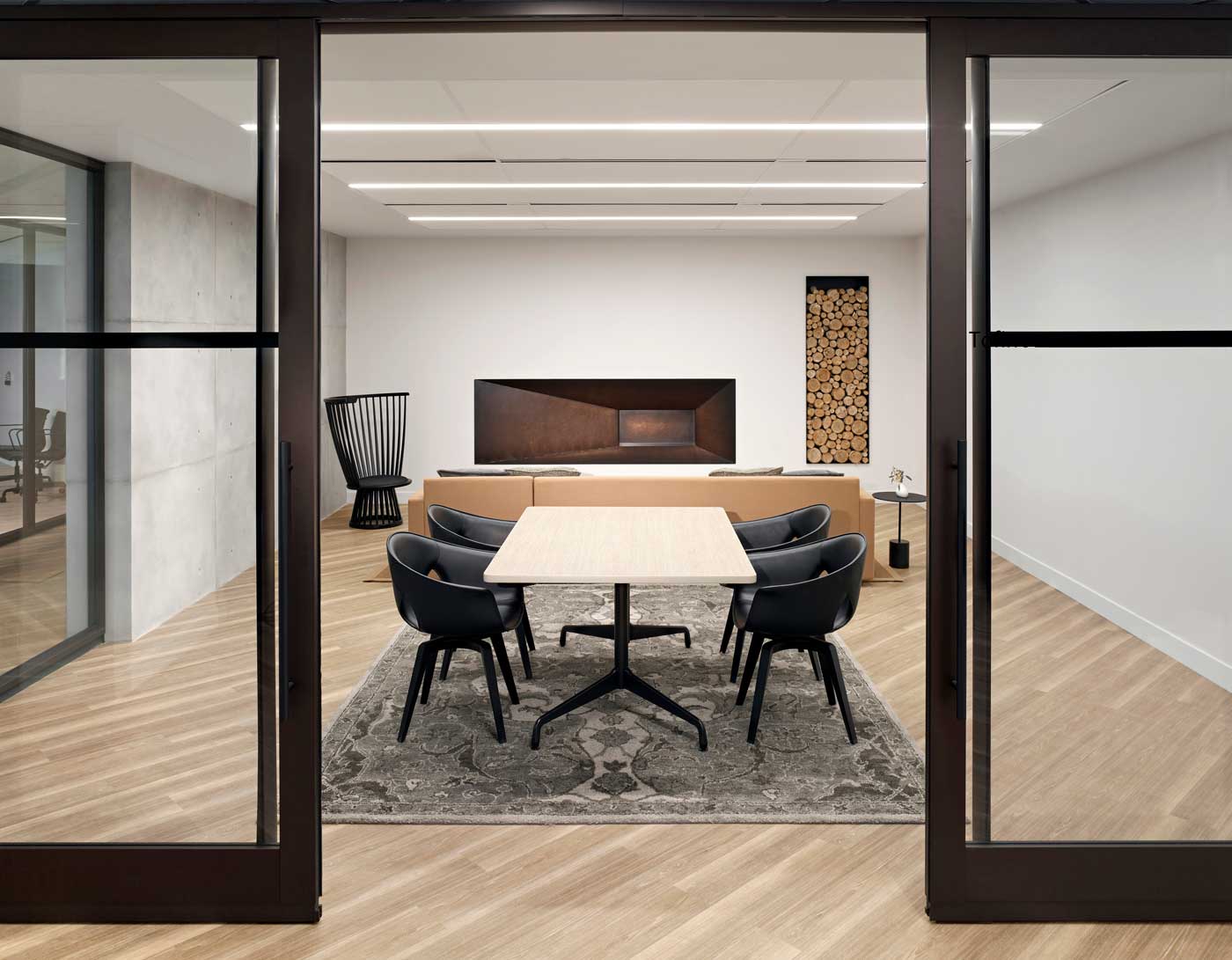 A modern look for a well-established pension firm
As a private pension firm, the client approached the design team to pioneer a new way of working, one that would empower innovation and strengthen the organization's commitment to excellence. The client wanted to pilot an activity-based work environment that reflected their formal corporate culture and business groups. The wanted to introduce unassigned seating, solutions for collaboration, consistent integration of technology and expressions of its brand.
Interior Designer: Caitlin Turner, ARIDO
Design Team: Danielle Leon, ARIDO; Sharon Turner, ARIDO; Lori Urwin, ARIDO; Meagan Hackney, ARIDO
Design Firm: HOK
Project Photographer: Ben Rahn
To incorporate these expressions the design team turned to the client's logo, an apple, which resonates with their members, and symbolizes energy and innovation. Copper, critical for apple growth, also fuelled the design team's inspiration.
In the new space, the enhanced experience begins when employees enter the floor via the work cafe. Natural light filters through the cafe highlighting the variety of seating: booths, harvest tables, high-top tables and traditional cafe tables. Bronze cabinets, brass accents and an antique mirror are material manifestations of copper. The energized space is used all day for meetings, eating and spontaneous collaboration.
To elevate the adjacent locker room, the team designed custom walnut personal cabinets for securing belongings, ensured views to the exterior were preserved and included feature lighting. This positively impacts how employees start and finish their day. A new integrated ceiling, LED lighting, and HVAC system promote sustainability and user comfort.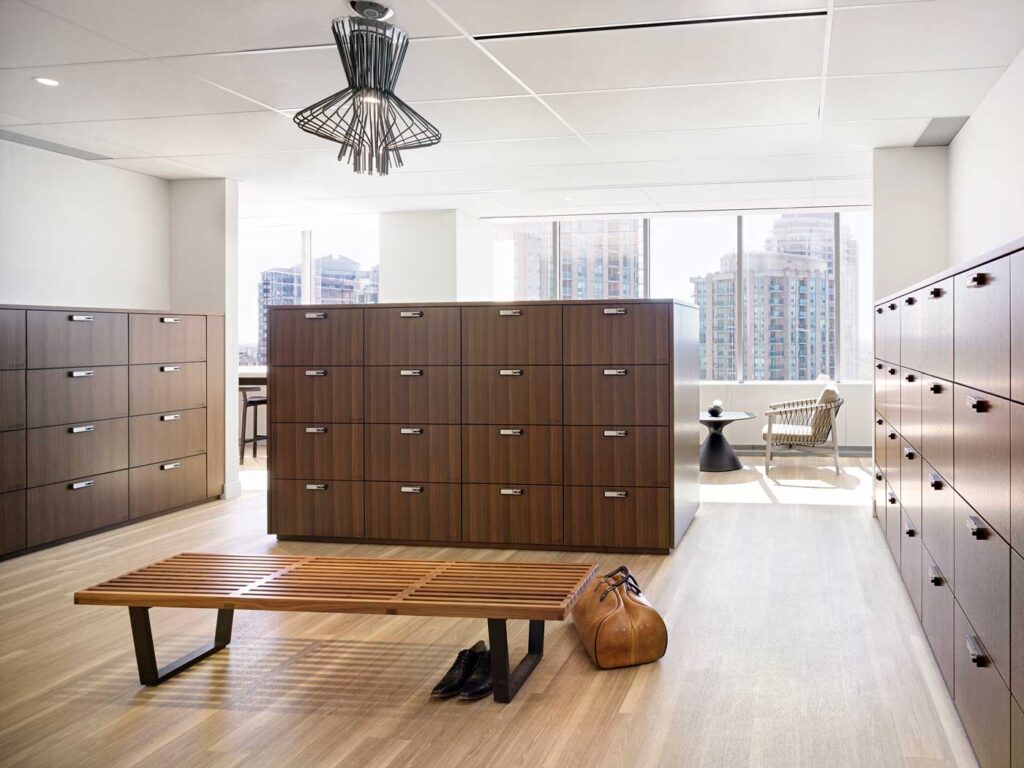 The team designed a kit of parts which include twenty varieties of spaces with the same plug and play technology. The plan encourages employees to move around the floor throughout the day, selecting the setting that suits their needs. Furniture selections and accent carpets throughout the space soften the atmosphere, while darker tones and natural materials elevate the overall aesthetic.
The success of the pilot is highlighted by the firm's decision to implement the kit of parts in other areas of their office.
Related
ARIDO Award: Elevator Cabs

The challenge of this elevator cab redesign was to create a mobile portal between a well-aged ground floor lobby that would seamlessly integrate with each of the floors above. Category: DISTINCT Inter ...

ARIDO Award: The Hive

The first of its kind in Canada, this 3D printed masonry wall is the result of a collaboration between design professionals, students, and faculty at an Ontario university. Category: CRAFT Interior De ...